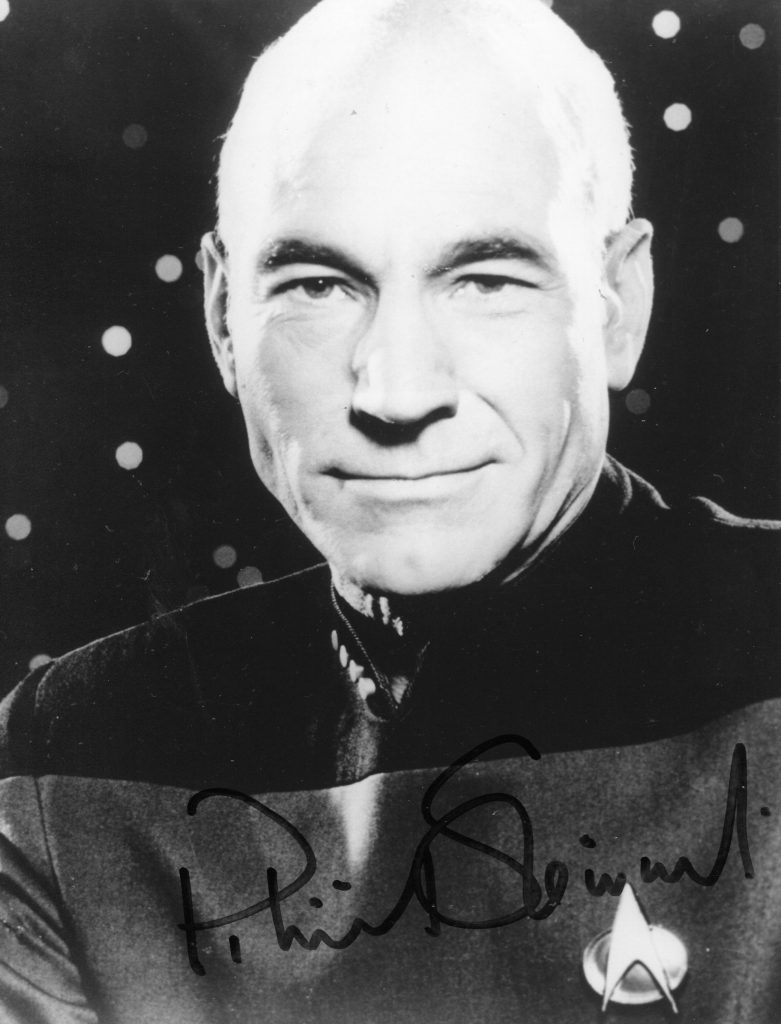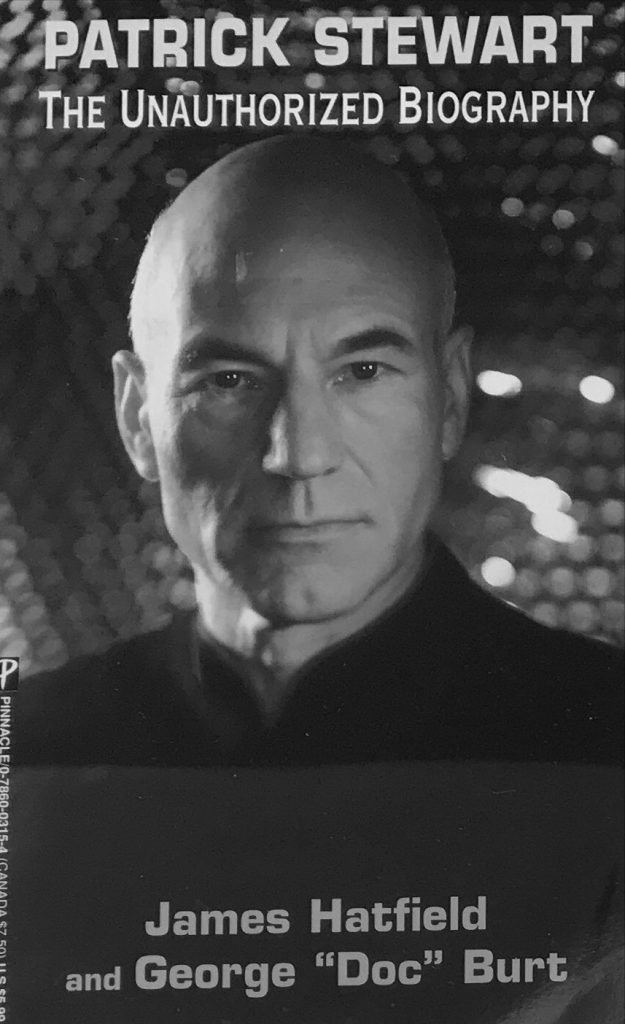 Patrick Stewart was born in 1940 in Yorkshire. He was a noted classical actor on the British stage when in 1987 he gained huge international exposure with his success as Captain Jean-Luc Picard in the "Star Trek" series. After he left the series. he has alternated between movies and the stage with great success. "MailOnline" article on Patrick Stewart here.
TCM Overview:
A Shakespearean performer who exuded an authoritative presence, actor Patrick Stewart spent many years in repertory theater before becoming a star player with the Royal Shakespeare Company. But Stewart's most recognized success was his commanding, often patriarchal turn as Captain Jean-Luc Picard on the sequel series, "Star Trek: The Next Generation" (syndicated, 1987-1994). Prior to this breakout role, he spent years performing in the Bard's productions, most notably in "Macbeth," "Hamlet" and an acclaimed Broadway version of "A Midsummer Night's Dream" (1971). Once he made his way to the screen, Stewart ably performed minor roles in "Fall of Eagles" (BBC, 1974) and "I, Claudius" (BBC2, 1976) while eventually making his way to feature films with "Excalibur" (1981) and "Dune" (1985). After his seven-year sojourn on "The Next Generation," Stewart was fortunate enough to avoid being tied to Picard for life, as seemed to happen with members of the original series. Though he reprised the role for three big screen versions of "Star Trek," he continued performing on stage while lending his stentorian voice to television commercials and animated features like "The Prince of Egypt" (1998) and "Chicken Little" (2005). In between, Stewart portrayed the wheelchair-bound leader of the mutants, Professor Xavier, for the popular comic-book adaptation "X-Men" (2000), which generated lucrative sequels in 2002, 2006 and beyond, while affording Stewart yet another successful franchise without being typecast for life.
The above TCM Overview can also be accessed online here.