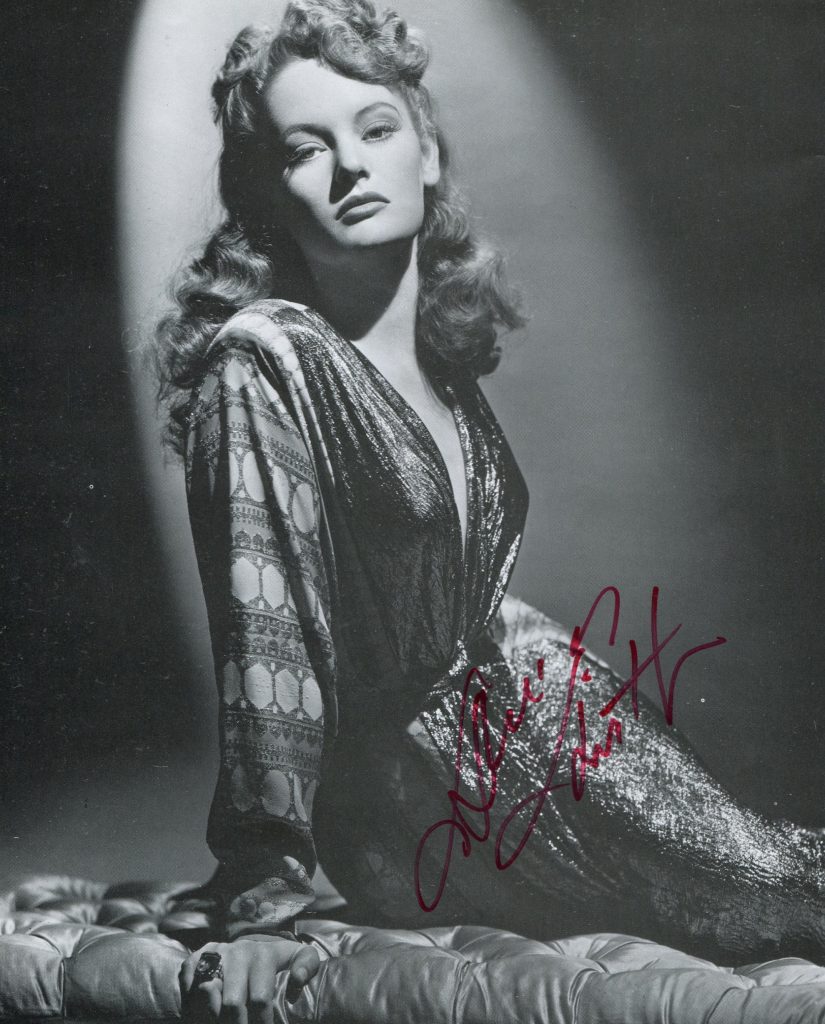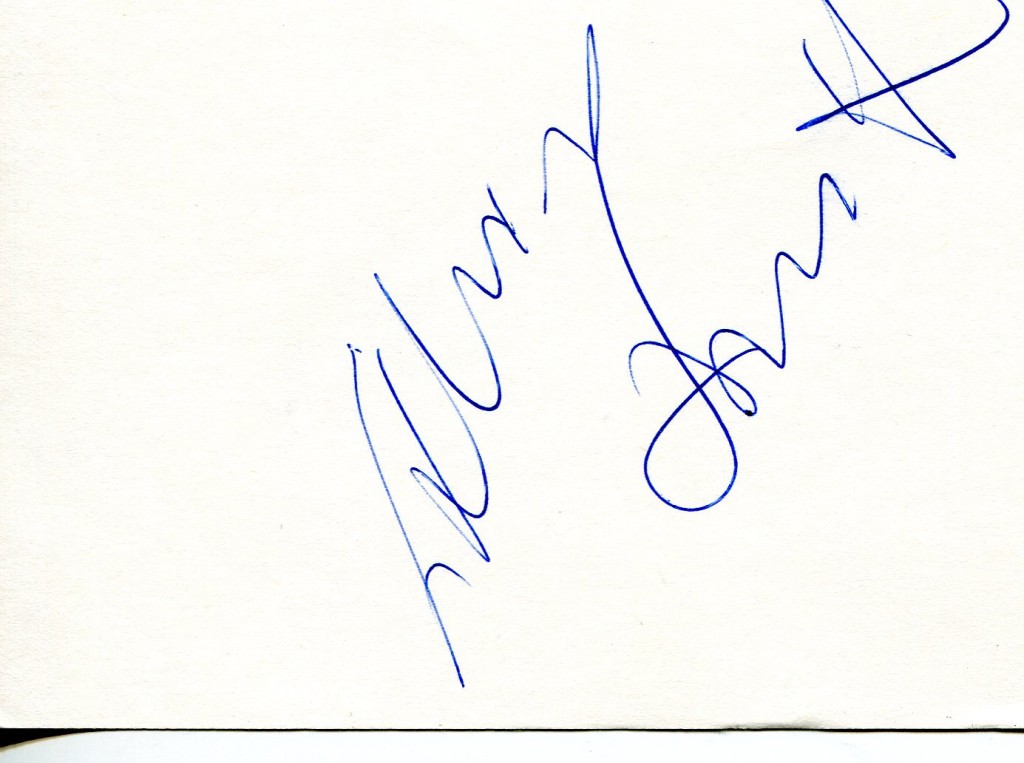 Alexis Smith obituary in "The Independent".
ALEXIS SMITH was an aloof, glacial beauty who was typecast as such. She was soignee, smart, sophisticated, hair swept up (it was a shock to see it falling around her shoulders), with diamante-encrusted collars. She was a leading star who never engaged much popular attention – how could she, in those roles? – or excited the critics. She was a Warner Bros workhorse.
In the Thirties, Warners was fuelled by the star-power of James Cagney and Edward G. Robinson. Bette Davis and Humphrey Bogart came up about the same time, at the end of the decade, which startled Jack L. Warner, because they had both been under contract for a long while. Also, because they were rebellious, he never liked or understood either of them, but he felt it safer to go with Bette than with Bogey. Basically, Warners stopped making pictures for men (Cagney and Robinson had both left) and the roles that Davis turned down could be taken by Barbara Stanwyck, Joan Crawford, Ann Sheridan or Ida Lupino. These were all strong women. So was Alexis Smith, but she was last in the pecking order.
She first made an impact, if a mild one, as the society lady who goaded and taunted Errol Flynn throughout Gentleman Jim (1942), a romanticised life of the prize-fighter James Corbett. In The Constant Nymph (1943), stinking-rich again, she prevented the artless Charles Boyer from realising that he really loves the naive Joan Fontaine.
In Rhapsody in Blue (1945) she was a slinky Manhattanite who confused George Gershwin (Robert Alda) no end when he had troubles as to whether he should be writing concerti or Broadway songs; in Night and Day (1946) she reprised the role, in a way, as Mrs Cole Porter, incessantly fed-up because Cole (Cary Grant) cannot stop burning the midnight oil. She was Marian Halcombe in the surprisingly effective version of Wilkie Collins' The Woman in White (1948).
Like all the best stars, there was no one else quite like her, but she did not 'give' very much. Her haughtiness should have contrasted well with the cynicism of Bogart – Conflict (1945), The Two Mrs Carrolls (1947) – or the devil-may-care Flynn – San Antonio (1945), Montana (1950) – but you merely admired her coiffure and tailoring. She was loaned to MGM to star opposite Clark Gable in Any Number Can Play and, her Warner contract finished, she went to Paramount to play the stuffy fiancee Bing Crosby drops for a bubbly Jane Wyman in Frank Capra's Here Comes the Groom (1951).

In the decade that followed she played occasional second leads, returning to Warners to support Paul Newman in The Young Philadelphians (1959). This was Alexis Smith? Stunning as ever – but playing with a warmth never even hinted at before.
She retired, happily married to Craig Stevens, an erstwhile star of 'B' movies, but she returned to show business in Stephen Sondheim's Follies in 1971. This was Alexis Smith? This scintillating redhead, kicking her legs up and having a ball?
She had auditioned for the role, one of the show-business has-beens which comprised most of the cast, and it reflected her rather aristocratic past: but she broke out, revealing glee, radiance, a joie de vivre. She sent her old self up, gloriously, and got a Tony award, the New York Critics' award and a Time cover.
She played Kirk Douglas's wife in Jacqueline Susann's Once Is Not Enough (1974), 'the world's fifth richest woman' and a lesbian. Four years later she played a blue-blooded horse breeder in Martin Ritt's pleasing Casey's Shadow, starring Walter Matthau, with more style and warmth than she showed in all her Warner Bros movies put together.

These two qualities were wonderfully in evidence when she sang 'Nobody's Chasing Me' in the tribute to Cole Porter in London two years ago.