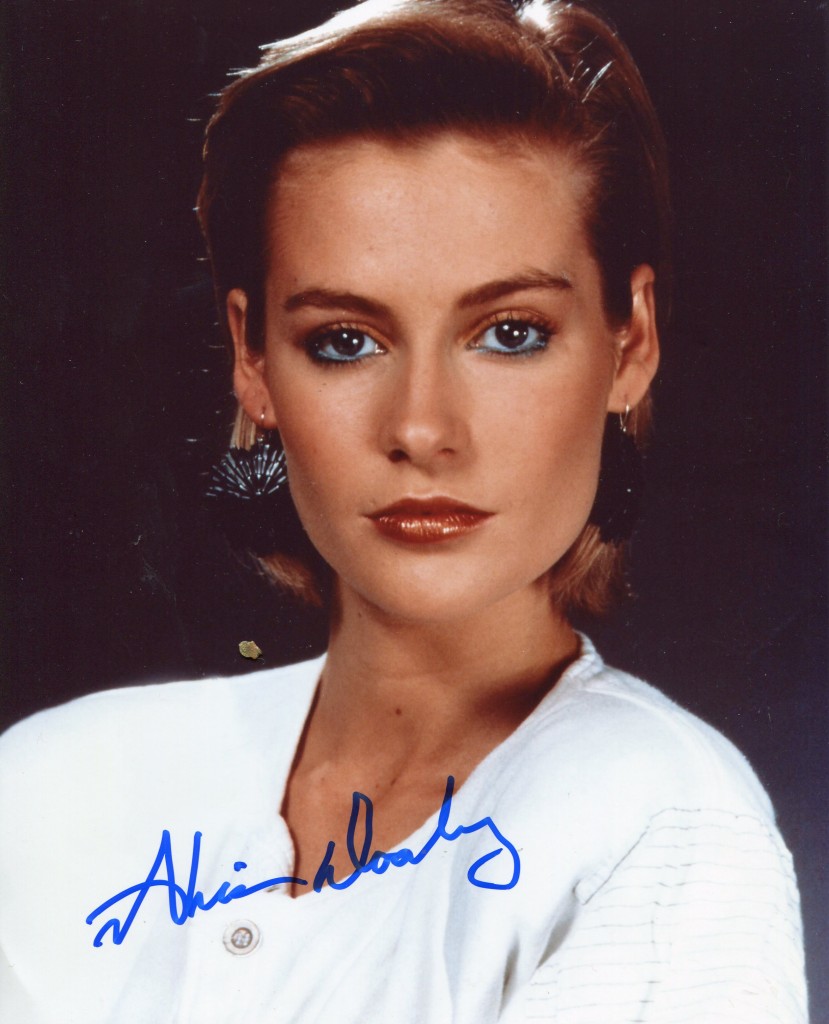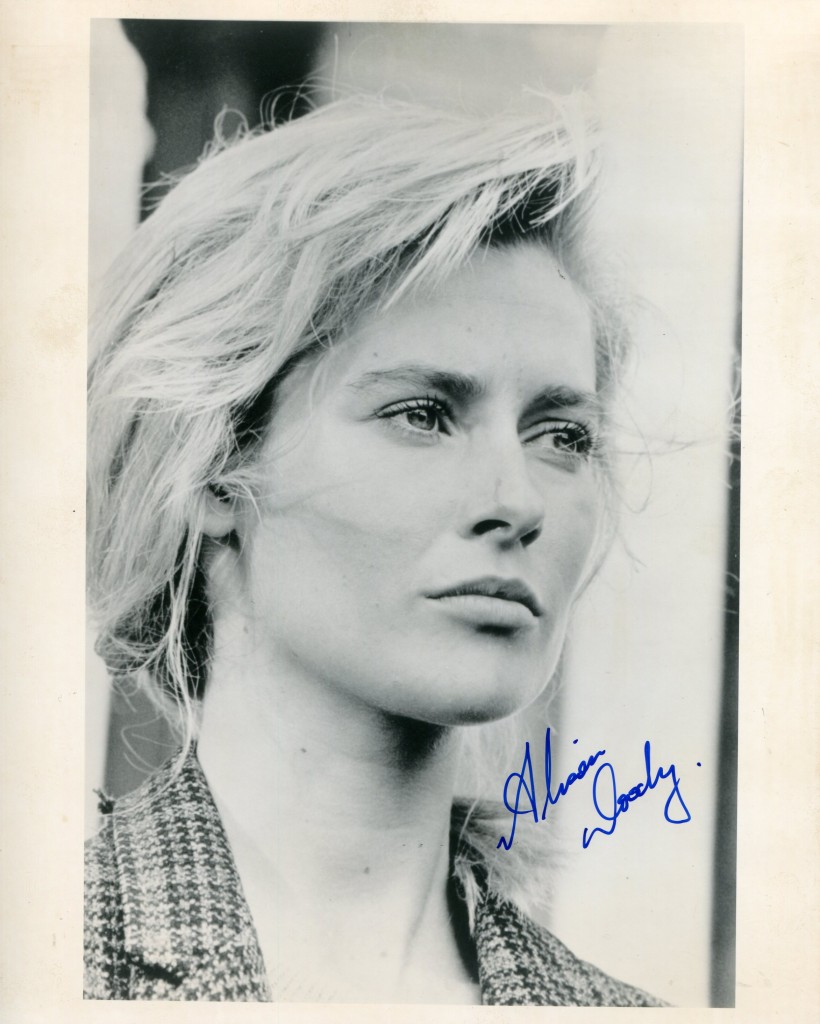 Alison Doody. IMDB.
Alison Doody was born in Dublin in 1966. She began her career as a model but in 1985 won a part in the James Bond film "A View to a Kill". She played opposite Liam Neeson and Mickey Rourke in !A Prayer for the Dying" and opposite Pierce Brosnan in "Taffin".
Thinking she could use the pocket money, she said yes. Modeling proved to be both fun and lucrative, and very soon she did it professionally. Her modeling contracts led to commercial work, which would take her around the world. O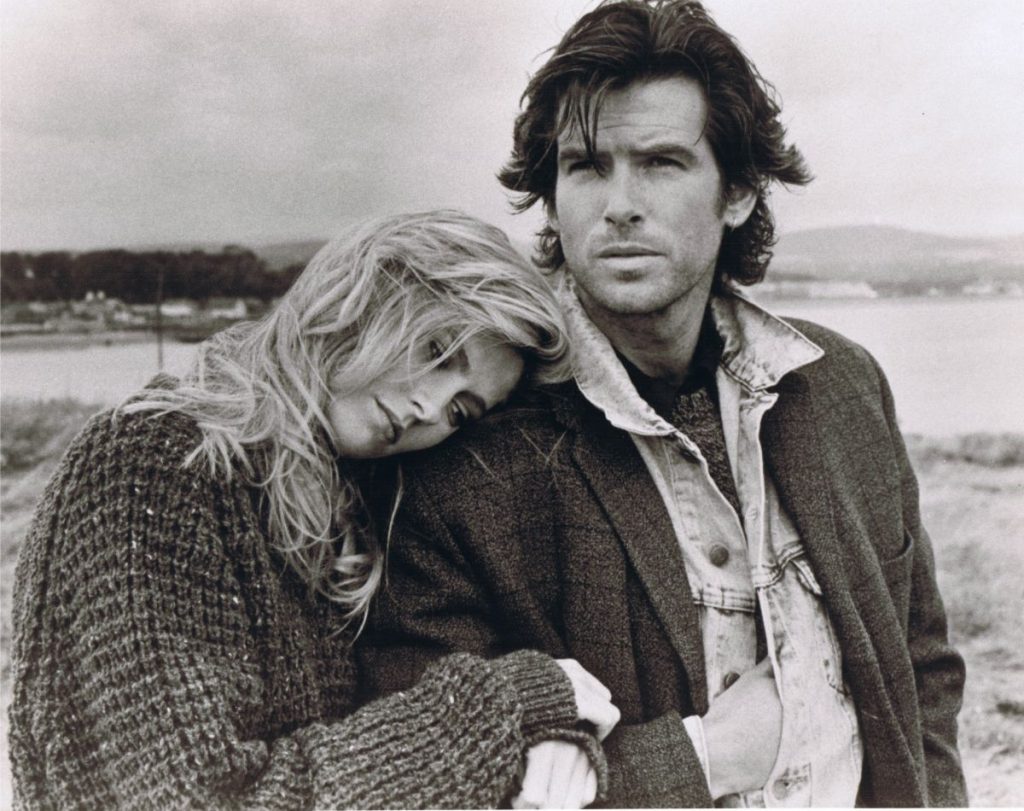 In Hollywood she made "Major League 2" with Charlie Sheen and then won the lead role opposite Harrison Ford and Sean Connery in "Indiana Jones and the Last Crusade". She retired for some years to raise her family but has recently returned to acting in the television series "Waking the Dead" and RTE's "The Clinic".
IMDB entry:
Alison Doody was born in Dublin in 1966, in a well-off family. She is the youngest of three children. She was educated in a convent, where she gained a passion for the arts. She later studied at the National College of Fine Arts in Dublin, but left because she lacked the motivation and thought she would take a year off to think it out. Meanwhile, while sitting in a café with friends, she was approached by a still photographer who asked her if she would be interested to model.
ne day, a casting director saw her work and suggested she try acting instead. She was sent to London at age 19, where she quickly won an audition to appear in the new James Bond film, A View to a Kill (1985). She so loved acting that she pursued a career in that direction. After her first film, she shot a few TV dramas in London and in Dublin, but her big break came when she was cast as Aryan seductress Dr. Elsa Schneider in Indiana Jones and the Last Crusade (1989).
– IMDb Mini Biography By: Hugo Ross
The above IMDB entry can be accessed online here.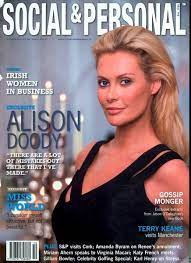 Apparently she made a huge impression on Steven Spielberg and George Lucas, who loved her great sense of humor and her Grace Kelly looks. After Indiana Jones, which introduced her to Hollywood and to the United States, she was chosen to replace Cybill Shepherd as spokeswoman for L'Oréal. After that she shot a few B-movies in the United States, but at one point felt she missed Ireland too much, so she went back to Dublin. In 1994, she put her career on hold to spend more time with media heir Gavin O'Reilly, whom she had been dating for two years. In 1996 they married, and later had two children. In 2002, she was asked to cameo in the 'Michael Caine (I)_ comedy The Actors (2003), and there she regained a lust for the movie industry.
The following summer, she shot King Solomon's Mines (2004) with co-star Patrick Swayze, and it's then that the whole ball started rolling again. In 2005, she and her husband divorced and she decided to re-launch her stalled career, but she quickly realized how difficult it was to break into this kind of business for a second time, especially after ten years away from the camera. Recently she appeared in the short film Benjamin's Struggle (2005), directed by newcomer James Breese, and played a role in the well-known British series Waking the Dead (2000). In a recent interview, she said she was thrilled to be acting again, but added that she wasn't willing to accept anything for the sake of working. She is determined to find the right part, but she also wants to do different things: "I'm fed up playing the nasty Nazi. I'd like to do something quite extreme."