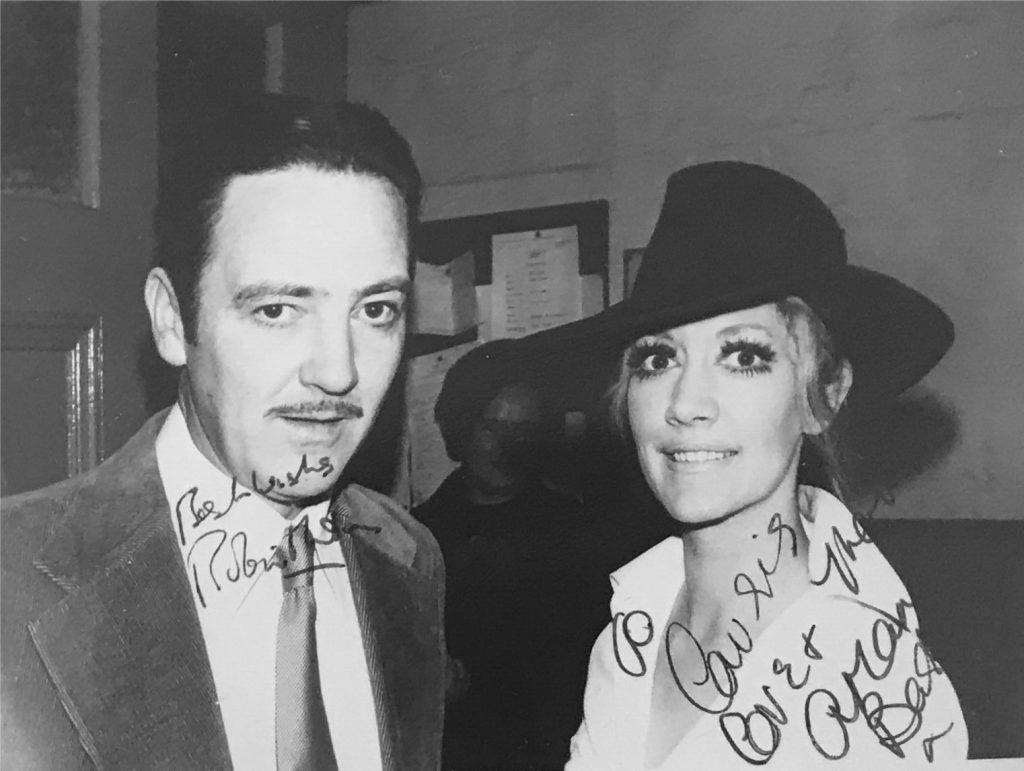 Amanda Barrie. IMDB
Amanda Barrie has had a long and distinguished career in British theatre, cinema and television. She was born in Ashton-Under -Lyne in 1935. She trained at the Old Bristol Theatre School. Her first film was "Operation Bullshine" in 1959. She starred in many comedies in the early 1960's and had the leading role in "Carry On Cleo" in 1964. She starred with Billy Fury in "I've Gotta Horse". In 1988 she began her recurring role in "Coronation Street" as Alma Baldwin. She left the series in 2001 and went on to star in TV's "Bad Girls".
Her IMDB entry:
This feisty and very funny British comedienne and musical revue vet with the trademark 60s brunet page-boy haircut, pronounced jaw, and arguably the largest, Bette Davis-like eyes in London was born Shirley Anne Broadbent in Ashton-under-Lyne, Cheshire on September 14, 1935. The daughter of Hubert Howath Broadbent, an accountant, and wife Connie (Pyke) Broadbent, who greatly prodded her young daughter into becoming a performer, Amanda was named after the Depression-era child star Shirley Temple. Her grandfather was a theatre owner in Ashton-under-Lyne, and young Shirley made her very first appearance there at the age of 3 as a Christmas Tree Fairy.
Not long after this she began training earnestly in singing and in dance, particularly ballet. As a youngster she won a talent-judging contest singing "I'm Just a Little Girl Who's Looking for a Little Boy". She then went on to attend school at St. Anne's College in St. Anne's-on-Sea and later studied acting at the Cone-Ripman School.
After her parents' divorce, the teenager ran away from home and off to London where she lived at the Theatre Girls Club and subsequently found work as a chorus girl. By 1958 she had changed her marquee name to "Amanda Barrie" and made her TV debut with the comedy team of Morecambe and Wise in which her skirt accidentally fell off on live TV. She then took her first West End curtain call in a 1961 production of "Babes in the Wood". Eventually Amanada decided to set her sights beyond a dancing career, and moved more into musical revue work in the hopes for good comedy parts. Finding work as a dancer in cabaret shows and the revue "On the Brighter Side", she also trained at the Bristol Old Vic but did not perform in repertory.
Throughout the 1960s Amanda focused on her musical talents in the West End, and sparkled in a number of comedy shows. In the early part of the decade she hit solid notices with the revues "Six of One" (1963) with Dora Bryan and "See You Inside (1963)". Other stage work (which included occasional drama) came in the form of "Cabaret" (as Sally Bowles), "Private Lives", "Hobson's Choice, "Any Wednesday", "A Public Mischief", "She Loves Me" (replacing Rita Moreno in London), and "Little by Little". She also worked as the TV hostess on "Double Your Money" with Hughie Green and appeared in a number of comedy films: Operation Bullshine (1959), her debut in an unbilled bit, A Pair of Briefs(1962), Doctor in Distress (1963)and I've Gotta Horse (1966). She appeared to very good advantage in two of the slapstick "Carry On…" film series. She played a female cabbie in the Carry on Cabby (1963) and Cleopatra herself (with a sexy lisp) in Carry on Cleo(1964).
After her film peak Amanda continued to show resiliency on stage and TV. Theatre endeavors included "Absurd Person Singular", the musical "Stepping Out" with Julia McKenzie, "The Mating Game", "Blithe Spirit (as Elvira) and "Twelfth Night". Occasional movie work came in, including the addled comedy One of Our Dinosaurs Is Missing (1975) with Helen Hayes. Of the countless sitcoms Amanda has been involved in, she became a soap opera favorite beginning in 1981 with her participation as Alma Sedgewick inCoronation Street (1960). Her appearances were infrequent until the character became a regular in 1989. She retired the role after 11 years in 2001 in an effort to spread her wings once again and seek other work. The producers actually killed off her popular character in quick fashion with a rapid case of cervical cancer.
In 1967 Amanda married actor and theatre director Robin Hunter and the twosome appeared occasionally on stage together, including the pantomime "Aladdin" in late 1967 and 1968 in which Amanda had the title role. The couple separated in the 1980s, however, but remained good friends and never divorced. Hunter died in 2004. In 1997 Amanda battled a serious optic disease in which she eventually lost the sight of her left eye. She has continued to perform, however, and more recent work has included the pantomimes "Jack and the Beanstalk" (2006) and "Cinderella" (2007), in which she played the Fairy Godmother. In her popular and highly candid autobiography "It's Not a Rehearsal," a best seller published in 2003, Amanda opened up for the first time about her bisexuality.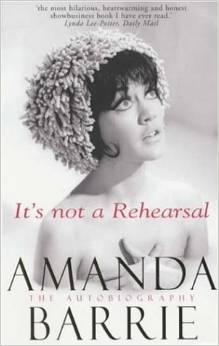 – IMDb Mini Biography By: Gary Brumburgh / gr-home@pacbell.net
Her IMDB entry can alson be accessed online here.