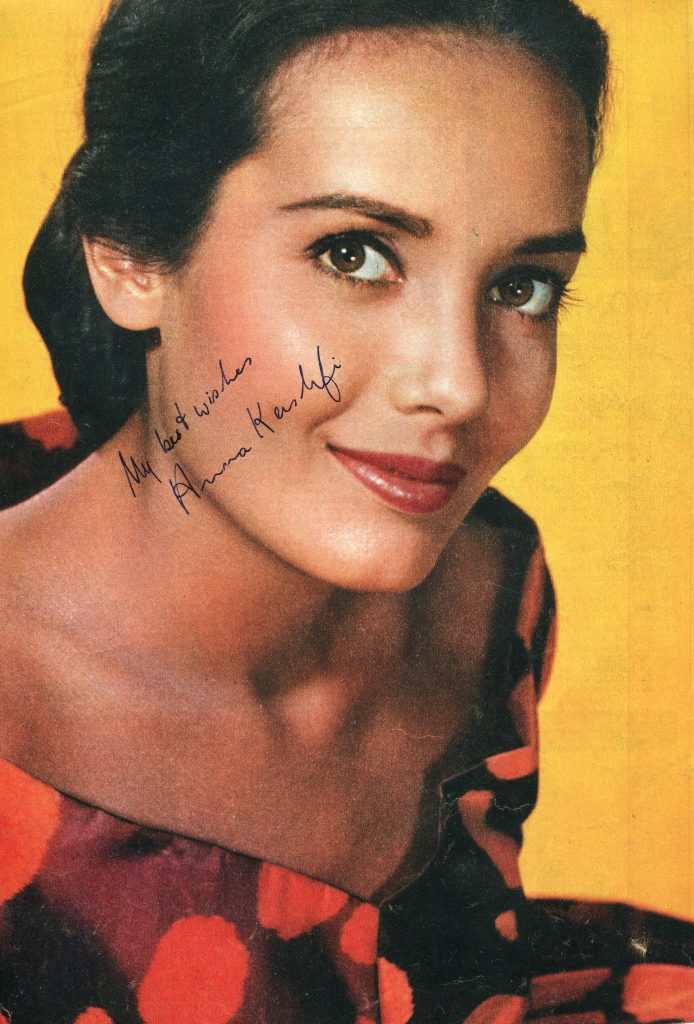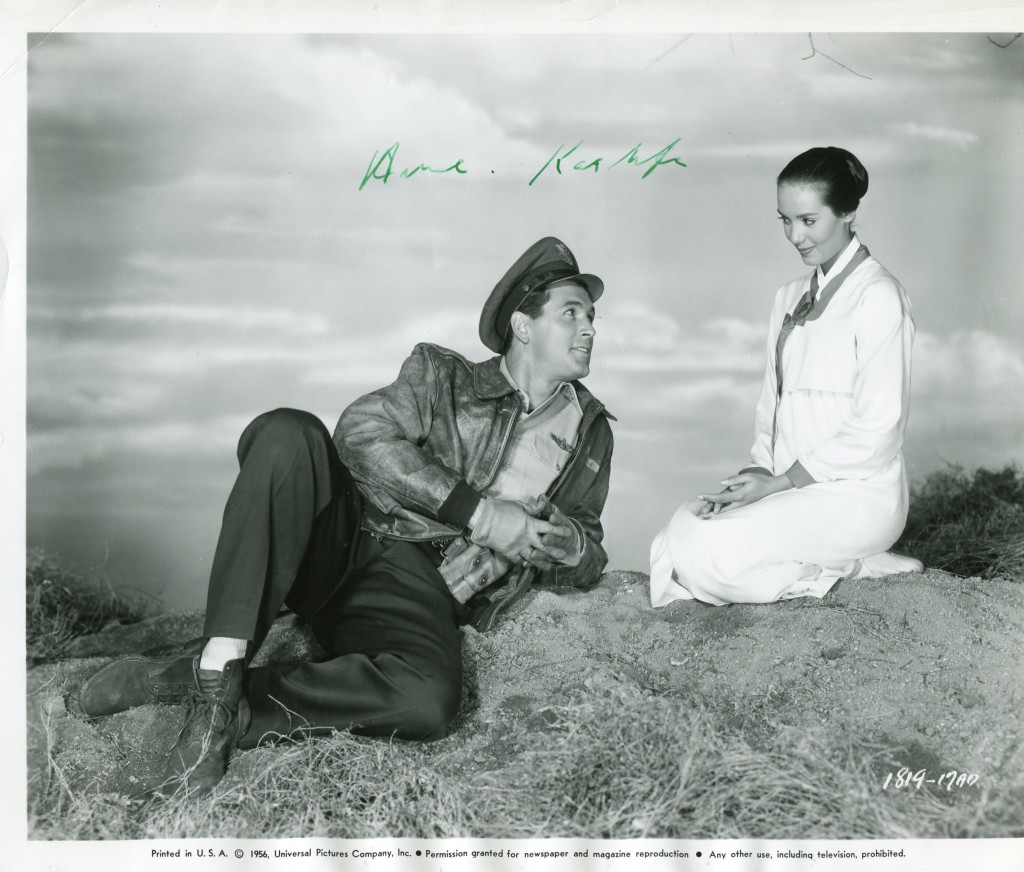 Anna Kashfi obituary in "The Telegraph" in 1980
It was thought that Anna Kashfi was from India but she was in fact born Joan O'Callaghan in 1934 in Cardiff in Wales. Her entire career was in movies and television shows in Hollywood. Her major films were "The Mountain" in 1955 with Spence Tracy and Robert Wagner, "Cowboy" with Jack Lemmon and Glenn Ford and "Battle Hymn" with Rock Hudson and Martha Hyer. Her career seemed to stall after her short lived marriage to Marlon Brando. She died in 2015 at tyhe age of 80.
Her obituary in the " Telegraph":
Anna Kashfi, who has died aged 80, was an actress of exotic appearance who was the first wife of Marlon Brando, and the mother of his first child, Christian; she played "foreigners" in several Hollywood films of the 1950s. Her origins were never clarified beyond doubt: when she was thrust into the spotlight there were suggestions that she had invented her Indian ancestry, with one newspaper offering the theory that she browned her skin by bathing in coffee. She insisted that she was Indian, the daughter of Devi Kashfi, an architect, and a woman called Selma Ghose. But the day after she married Marlon Brando in late 1957 – she wore a sari for the ceremony – one William O'Callaghan from Cardiff and his wife Phoebe emerged claiming to be her parents. Her real name, they said, was not Anna Kashfi but Joan O'Callaghan. The truth may be that, as the actress explained in her memoirs, she was the result of an "unregistered alliance" and was subsequently adopted by O'Callaghan.
Her films included, most notably, her debut The Mountain (1956), a thriller starring Spencer Tracy in which she played a Hindu woman who survives an aeroplane crash in the French Alps. Edward Dmytryk, the director, told reporters at the time that he was aware of Anna Kashfi's "real" name, but assumed she was Anglo-Indian. It was during production that she met Marlon Brando in the Paramount studio commissary. Recalling the meeting years later, the actress wrote: "The face, with an incipient heaviness about the jawline, reflected a wistfulness, an open sensuality, and an ineffable indifference." She was pregnant by the time she married the star and they were divorced within two years. Their relationship had been violent and tempestuous while they were together – Anna Kashfi was reported to have thrown a tricycle at Brando – and it remained difficult. For 15 years a painful dispute rumbled on over custody of their son Christian, whom Anna Kashfi preferred to call by his second name Devi. During legal proceedings it was claimed that she had been emotionally unstable and at times reliant on alcohol and barbiturates. Christian was also troubled: he dropped out of school, failed to make a career out of acting, and was sent to prison after shooting dead the boyfriend of his half-sister Cheyenne. He died at the age of 49 of pneumonia.
Anna Kashfi was born Joan O'Callaghan on September 30 1934 in Darjeeling, where her father was a traffic superintendent on Indian state railways; she was brought up there until she was 13, when the family moved to Cardiff, where William O'Callaghan worked in a factory producing steel. Anna attended St Joseph's Convent School then the Cardiff School of Art. Early on she had jobs in a butcher's shop in the city and in an ice cream parlour at Porthcawl. She soon started modelling and in 1952 was spotted by an MGM talent scout. Her flourishing as an actress was brief. After The Mountain she played a Korean woman in Battle Hymn (1957), opposite Rock Hudson as a Christian minister turned fighter pilot; then the daughter of an over-protective Mexican cattle baron whom Jack Lemmon has fallen for in Cowboy (1958); the next year she had a small part in Night of the Quarter Moon. Anna Kashfi published a "tell-all" memoir, Brando for Breakfast, in 1979.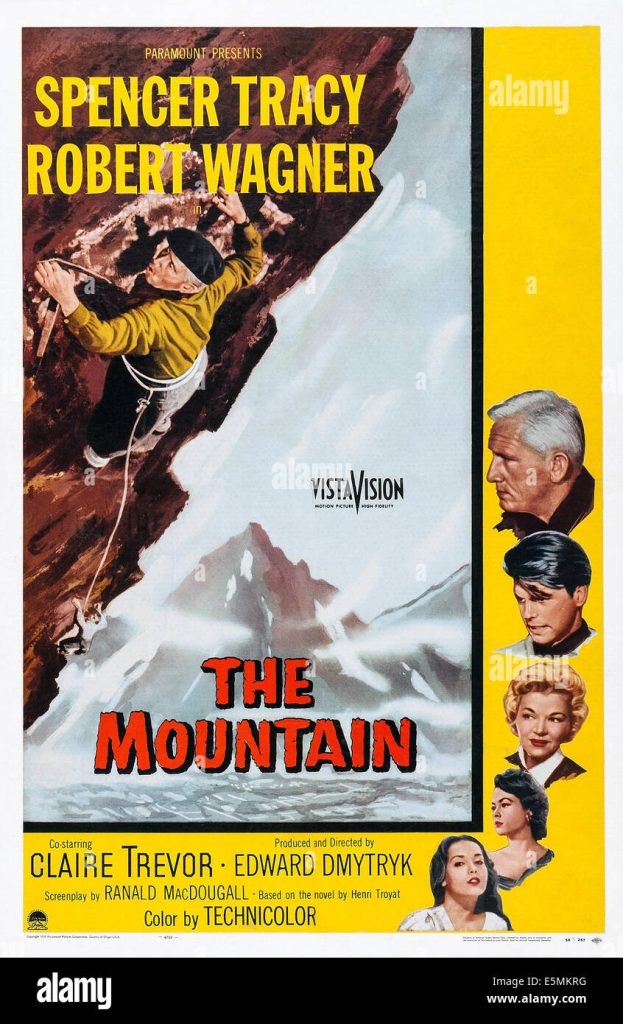 Latterly she lived in California and then in Washington state. In 1974 she married James Hannaford, a salesman. He died in 1986.
The above "Telegraph" obituary can also be accessed online here.
IMDB mini biography:
Anna Kashfi has appeared in a number of films including The Mountain (1956) (withSpencer Tracy) and Battle Hymn (1957) (with Rock Hudson) but is best known for beingMarlon Brando's first wife. Kashfi is often thought of as being Indian but is, in fact, the daughter of a Welsh factory worker, William Callaghan, and simply reinvented herself to increase her screen appeal. She met Brando in 1955 in the Paramount commissary and after an on-off relationship (mainly due to Brando's relentless womanizing) married him in 1957. (Brando claimed that he married her only because she had become pregnant.) She gave birth in May 1958 to their son, Christian, who became notorious in 1990 for shooting dead Dag Drollet, a crime that earned him a ten-year jail sentence. Kashfi divorced Brando in 1959.
– IMDb Mini Biography By: Charles Lee < charleslee@tinyworld.co.uk