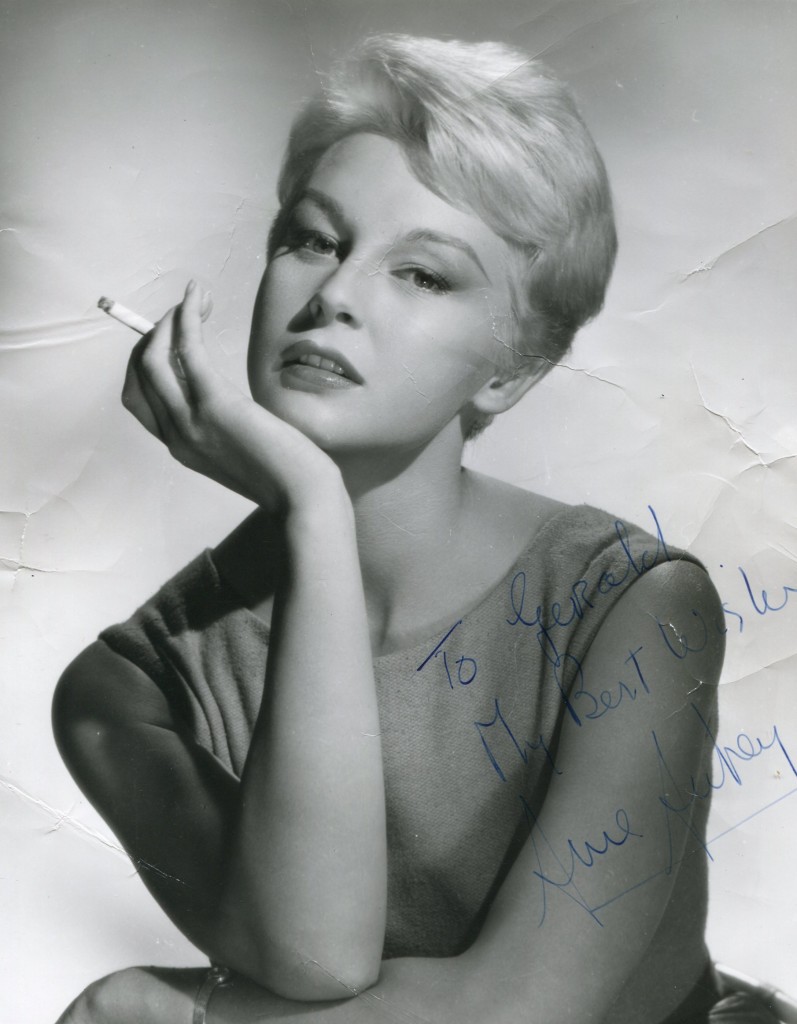 Anne Aubrey. Wikipedia.
Anne Aubrey who was born in 1937 and is a retired English film actress.
She was mainly active in Warwick Films in the 1950s and 1960s.
She worked with Anthony Newley in such films as Idle on Parade, Killers of Kilimanjaro, The Bandit of Zhobe (1959), Jazz Boat, Let's Get Married, and In the Nick (1960).
She also appeared in the 1961 western The Hellions, opposite Richard Todd.
Aubrey was married to actor Derren Nesbitt, from 1961 to 1973. They had one daughter, Kerry but divorced.
Aubrey subsequently married Peter Blatchley, in 1975 and lived in Spain from 1986 until 1995.
They now live in a riverside home, in Wroxham, Norfolk.