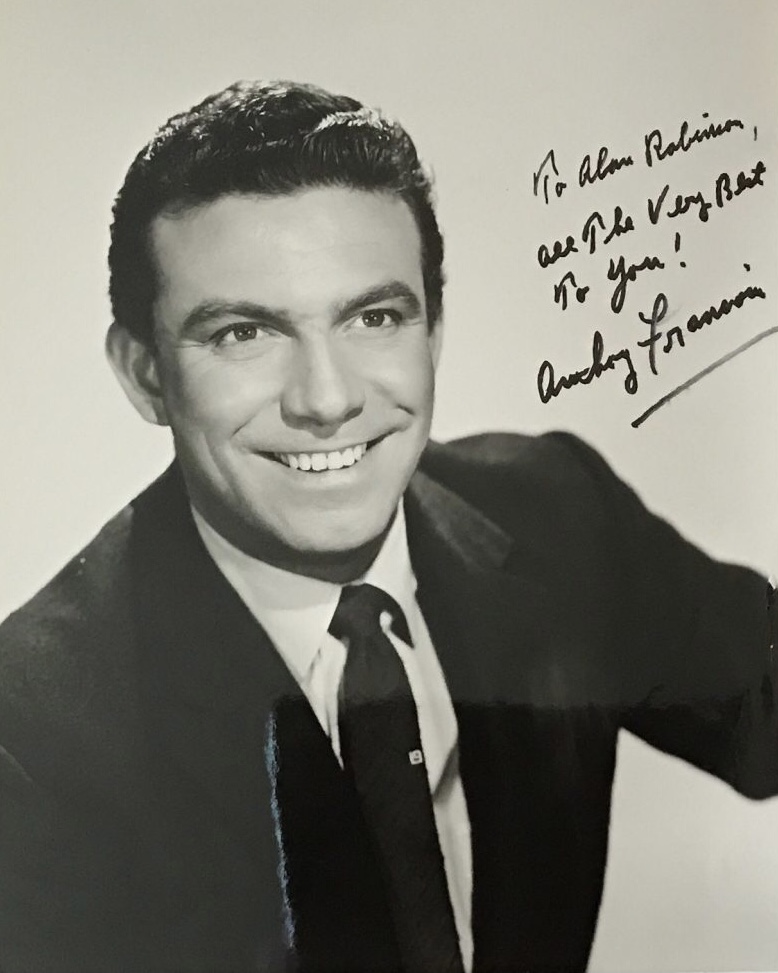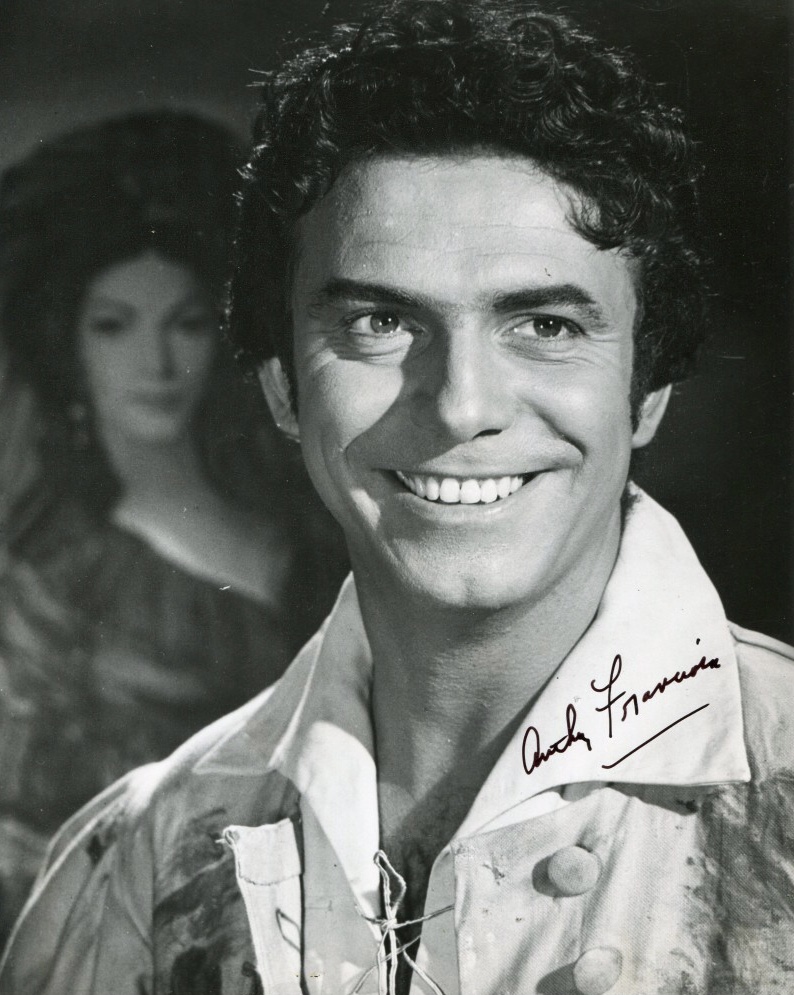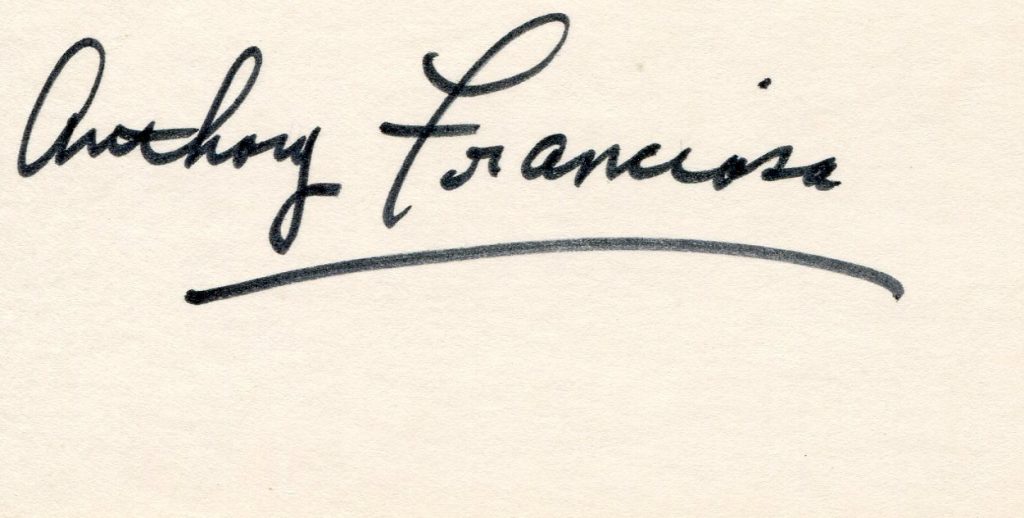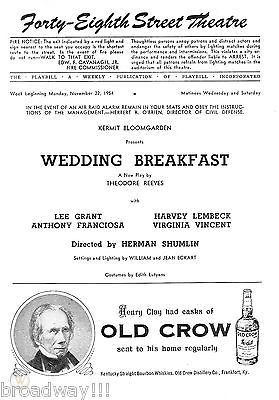 Anthony Franciosa obituary in "The Guardian" in 2006.
Anthony Franciosa was born in 1928 in New York. In 1948 he joined the Cherry Lane Theatre Group. He won wide acclaim for his stage perfomance on Broadway in "A Hatful of Rain" and he recreated the film version in 1957. His other films include "The Long Hot Summer", "A Face in the Crowd", "Career" and "The Naked Maja" with Ava Gardner. Anthony Franciosa died in 2006 aged 77.
Tom Vallance's obituary of Anthony Franciosa in "The Independent"
A powerful actor, with dark and moody looks, Anthony Franciosa entered films in 1957 after several years on the stage. He went on to play leading man to such stars as Jean Simmons, Anna Magnani and Ava Gardner, but his intensity did not always translate well to the screen, although he won an Oscar nomination for his role as a drug addict's brother in A Hatful of Rain (1957). It was his performance in the same role on stage, opposite his wife at the time, Shelley Winters, that had first attracted the attention of Hollywood. Later he was to have a long career in television.
He was born Anthony Papaleo in the Little Italy district of New York in 1928. His parents, a construction worker and a seamstress, separated when he was only a year old and he was raised by his mother and aunt. He later recalled going every week to his father's apartment to pick up an $8 cheque for child support, and he said of his upbringing in the city slums, "Getting in the first blow was something I learned in my childhood."
After leaving high school, he worked as a welder, ship steward and cook; then, at the age of 18, he attended an audition for a YMCA production of The Seagull, and the small role he was given stimulated his interest in the theatre. He played several small roles in off-Broadway plays, adopting his mother's maiden name of Franciosa, and between acting jobs worked as a CBS mail boy, getting to know television producers, who gave him work in live television. He also studied at the Actors' Studio and the New School for Social Research.
In 1950 he had a featured role in a San Francisco production of Detective Story, and three years later he made his Broadway début in End as a Man, Calder Willingham's study of life at a military school, starring Ben Gazarra as a student who wields sadistic power over younger cadets. The following year, he starred opposite Lee Grant in Theodore Reeves's Wedding Breakfast. It was seen by Shelley Winters, who was impressed by both the play and the young actor. Though both were married at the time, they began an affair that was to lead to marriage and a relationship described by Winters as "fun and fights and grand passion and low comedy".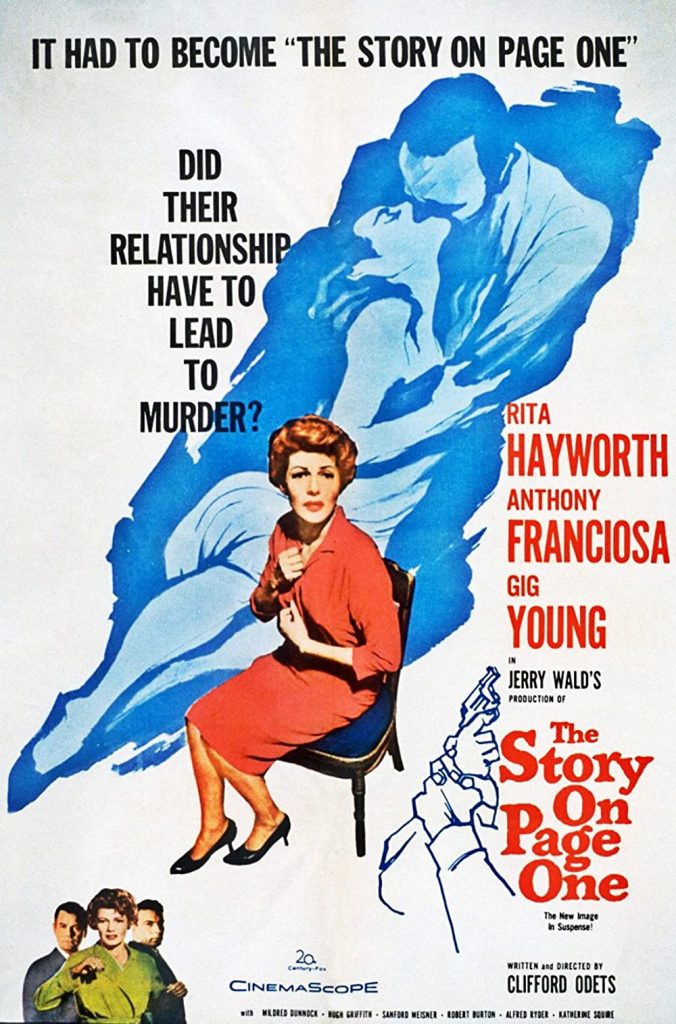 In 1954 Winters starred with Gazzara and Franciosa in the Actors' Studio production of Michael V. Gazzo's A Hatful of Rain, reputed to be the first Broadway show to deal openly with drug addiction. Gazzara played Johnny, a young man who becomes an addict while in a military hospital, Winters was his pregnant wife and Franciosa his brother Polo, who tries to help Johnny by giving him money, which he spends on heroin.
Franciosa was nominated for a Tony Award for his performance, and the director Elia Kazan offered him a major role as a cynically manipulative personal manager of a TV star in his film version of Budd Schulberg's A Face In the Crowd (1957). He then recreated his role of Polo in Fred Zinnemann's transcription of A Hatful of Rain (1957), with Don Murray as Johnny and Eva Marie Saint as the wife. Franciosa received an Oscar nomination for his persuasive portrayal of the well-meaning brother.
Playing opposite Jean Simmons in Robert Wise's likeable romantic comedy This Could Be the Night (1957), he displayed a charmingly light touch as a New York gangster bemused by the fact that school-teacher Simmons should want to moonlight with a job in his nightclub. Franciosa's fourth prestigious movie of 1957 (and the first to have his name above the title) was George Cukor's Wild is the Wind, in which he was a lusty ranch-hand to whom Anna Magnani turns when neglected by her husband (Anthony Quinn).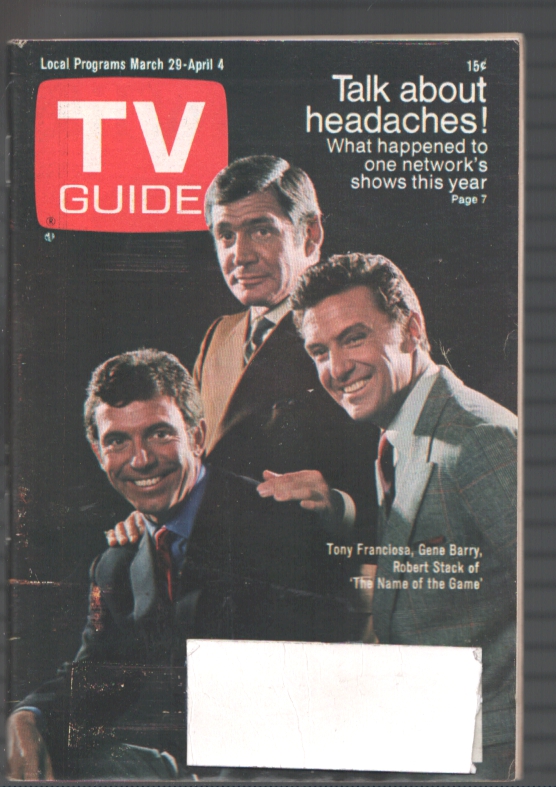 Rumours of an affair between Franciosa and Magnani prompted Shelley Winters to fly from California to the film's Nevada location, and she and Franciosa were married later that year. Their tempestuous marriage lasted three years. Winters wrote in her autobiography, "If sex were an event at the Olympics, Tony Franciosa would have been captain of the team."
Franciosa was part of a distinguished cast in Martin Ritt's The Long Hot Summer (1958), but his career began to falter after the failure of The Naked Maja (1959), in which he played the painter Francisco Goya, with Ava Gardner as the Duchess of Alba. Franciosa gave one of his finest performances as a struggling actor in Career (1959), but The Story on Page One (1959), with Rita Hayworth, and Go Naked in the World (1960), with Gina Lollobrigida, were disappointments.
He had the chance to display his comic flair again in Period of Adjustment (1962), with Jane Fonda, but film roles were becoming fewer, partly due to the actor's own temperament. In 1957 he spent 10 days in jail for hitting a press photographer, in 1959 he served 30 days at an open-prison farm for possession of marijuana, and tales of his battles with directors and other actors were rife. In a 1966 interview he confessed that Hollywood stardom had come a little too early: "It was an incredible amount of attention, and I wasn't quite mature enough psychologically or emotionally for it."
Franciosa's first television series was the short-lived Valentine's Day (1964-65), but The Name of the Game (1968-71), was a hit in which he alternated with Gene Barry and Robert Stack as publishing executives, though he was ultimately sacked for "erratic behaviour". Shelley Winters wrote regretfully in 1989,
There were performances of A Hatful of Rain where audiences stood and yelled "Bravo" at his brilliant acting. Nowadays he seems content to do television series. Like Winters, Franciosa was also an avid civil rights supporter, joining Marlon Brando and Paul Newman at a desegregation drive in Atlanta in 1963, and The Rev Jesse Jackson was one of his close friends.
His acting was possibly most appreciated by his peers – Newman said, "Tony was as good as it gets – smart, probing, explosive, and he had it all at his fingertips." The actress Janet Waldo recalled him as "a bit temperamental, but people understood that and indulged him . . . he was self-critical because he was such a perfectionist." She recalled the producer Hal Kanter once telling him, "Tony, you can't be Hamlet every week."
Tom Vallance
The above "Independent" obituary can be accessed online here.