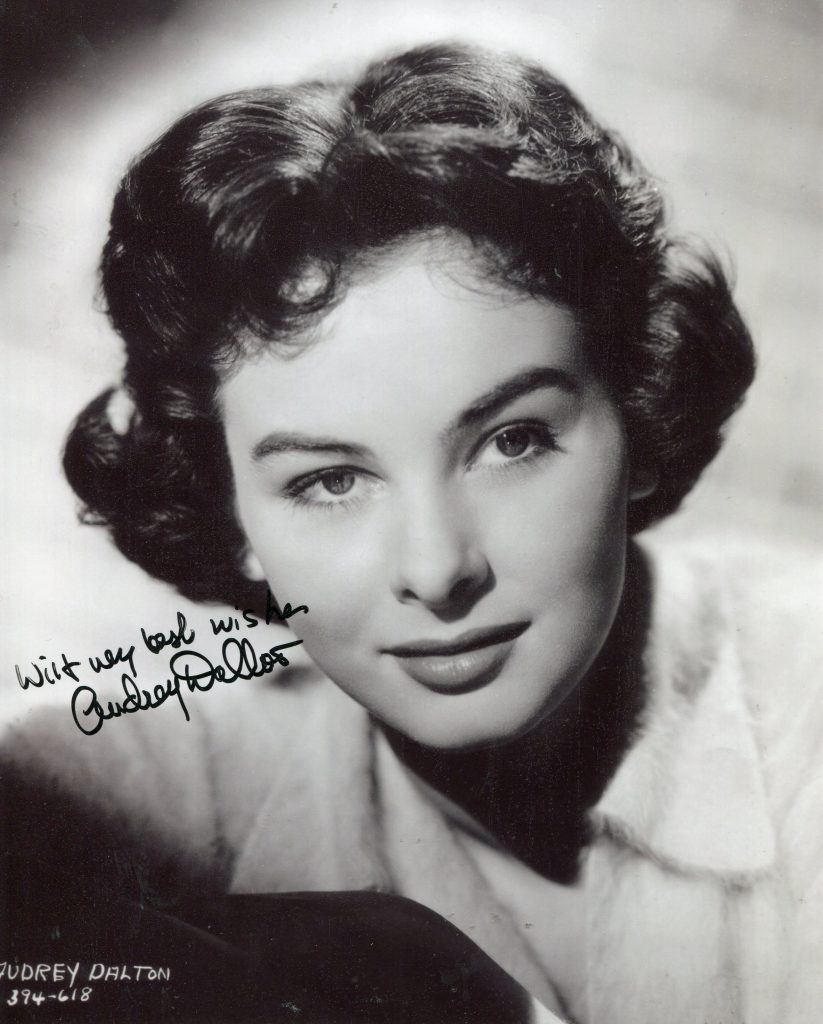 Audrey Dalton (Wikipedia)
Audrey Dalton was born in Dublin, the daughter of Emmet Dalton (1898–1978),an Irish soldier and film producer, who fought in World War I for the British but joined the Irish Republican Army and was on the pro-Treaty side during the Irish Civil War.
She attended the Convent of the Sacred Heart in Dublin. After the family moved to London, she studied acting in the Royal Academy of Dramatic Art (RADA). She moved to the United States on 17 March 1952.
In 1953 she secretly married UCLA student and basketball player James H. Brown of Los Altos, California, who later became a TV executive and assistant director. In 1977 she divorced Brown, father of her four children, after 25 years of marriage, and in 1979 married Rod F. Simenz, an engineer.
Among her many television appearances were six episodes of Wagon Train between 1958 and 1964. She made a guest appearance on Perry Mason in 1961 as Kate Eastman in "The Case of the Injured Innocent." In 1962 she appeared on Gunsmoke (S8:E18) in "The Renegades".