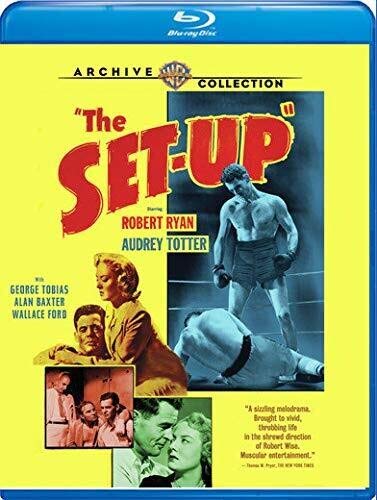 Audrey Totter was an extremely versatile actress in American films especially busy in the 1940's and early 50's. She was born in 1918 in Joliet, Illinois. She made her movie debut in 1945 in "Main Street After Dark". She was especially adept as hard-boiled dames in film noir e.g. "The Lady in the Lake" in 1947, "The Unsuspected","The High Wall" and "Tension". She died in 2013.
Ronald Bergan's "Guardian" obituary on Audrey Totter.
I was kissed by Audrey Totter. At least, I share that experience with anybody who has seen Lady in the Lake (1947), when Totter plants her lips on the subjective camera, the surrogate for Robert Montgomery as Philip Marlowe. The film, directed by Montgomery, and based on the Raymond Chandler novel, was shot so that the whole story is seen literally through Marlowe's eyes.
The role of the magazine editor Adrienne Fromsett, who hires the private eye to find the missing wife of her publisher, was a breakthrough for Totter, who has died aged 95. Previously, she had been in a dozen movies, her hair colour and accent varying so much from film to film that she dubbed herself "the feminine Lon Chaney of the MGM lot".
Montgomery chose Totter for the part because of her versatility as a radio actor. He felt her familiarity with the radio microphone would stand her in good stead for coping with the subjective camera. Totter recalled: "In motion pictures, you are taught to ignore the existence of the camera, and here you had to treat the camera as another actor. I played to the microphone for years, so it was easy to play to the camera."
Before making her film debut for MGM in 1944, Totter had worked in radio for six years. In her second film, she provided the sexy off-screen voice of the baser side of the schizophrenic killer Joan Alris Ellis (Phyllis Thaxter) in Bewitched (1945), based on a radio play.
Totter, whose father was Slovenian and whose mother was of Swedish descent, broke into radio after graduating from high school in Joliet, Illinois, the town where she was born. Her first screen appearance was in Main Street After Dark (1945), where her rather sullen, cold detachment – befitting for film noir heroines – was already apparent in her performance as a member of a family of pickpockets. In The Sailor Takes a Wife (1946), she played a vamp, with a black wig and a Hungarian accent, trying to tempt Robert Walker away from sweet June Allyson.
But she first made an impression, fleeting as her role was, as John Garfield's waitress pickup in The Postman Always Rings Twice (1946). "It's a hot day and that's a leather seat. And I've got on a thin skirt," she murmurs.
Lady in the Lake was one of five films Totter made in 1947, in which she had roles ranging from Claude Rains's niece in The Unsuspected, to a psychiatrist, her hair drawn back austerely, trying to help amnesiac Steven Kenet (Robert Taylor) in High Wall. Mainly, Totter played hardboiled dames, until showing a new tenderness in one of her best films, the downbeat boxing drama The Set-Up (1949), directed with gritty realism by Robert Wise. Totter portrayed the wife of an ageing boxer, Stoker Thompson (Robert Ryan), who cannot stand the punishment he keeps taking and anxiously wanders the streets instead of watching his last fight.
In the majority of her other films, Totter could have said, like Mae West: "When I'm good, I'm very good, but when I'm bad, I'm better." In John Berry's Tension (1949), she is Claire Quimby, who cheats on her husband (Richard Basehart), and gets him blamed for the murder of her boyfriend. She snarls at him: "If you haven't got enough brains to agree with me, then keep your mouth shut." In the same year, in Alias Nick Beal (aka The Contact Man), she is a woman recruited by the devil (Ray Milland) as a pawn in his campaign to win the soul of an incorruptible lawyer.
After six years under contract and having been loaned out to various studios, Totter was dropped by MGM in 1951, and was forced to go freelance, apart from a couple of years at Columbia. One of the films she made for the studio was the camp classic Women's Prison (1955), in which she plays a prisoner who suffers from the sadism of the warden (Ida Lupino).
Having dated the actors Clark Gable, Cary Grant and John Payne, and the producer Ross Hunter, "until he realised he was gay", in 1953 she married Dr Leo Fred, assistant dean of the school of medicine at the University of California, Los Angeles, and decided to live for her family and not her career.
Totter continued to add spice to several otherwise bland B-pictures in the 50s, and was kept busy on television during the 60s and 70s. Her roles included the feisty head nurse in the TV soap opera Medical Center (1972-76), shot at the old MGM studios, the scene of her noir triumphs in the 1940s.
Fred died in 1995. Totter is survived by their daughter, Mea.
• Audrey Totter, actor, born 20 December 1917; died 12 December 2013
The above "Guardian" obituary can also be accessed online
here.
• Audrey Totter, actor, born 20 December 1917; died 12 December 2013. Her Guardian obituary can be accessed here.