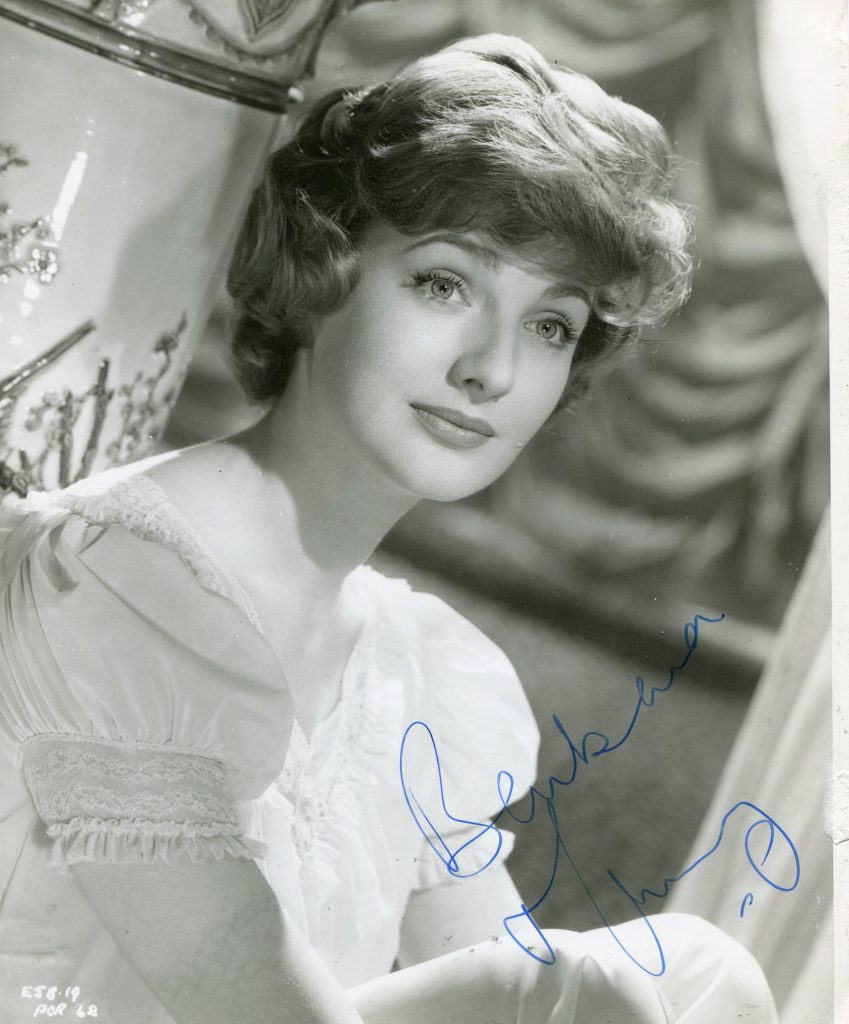 Barbara Murray.
Barbara Murray was a very gifted British actress who had a long career on film and television in the UK. She was born in London in 1929. Her first major part was in the classic Ealing comedy "Passport to Pimlico" in 1949. Other films include "Street Corner", "Doctor at Large", "Campbell's Kingdom" and "A Cry in the Streets". On television she won great acclaim for her role as Lady Pamela Wilder with Patrick Wymark in "The Power Game" in the mid 1960's. She died in May 2014 in Spain.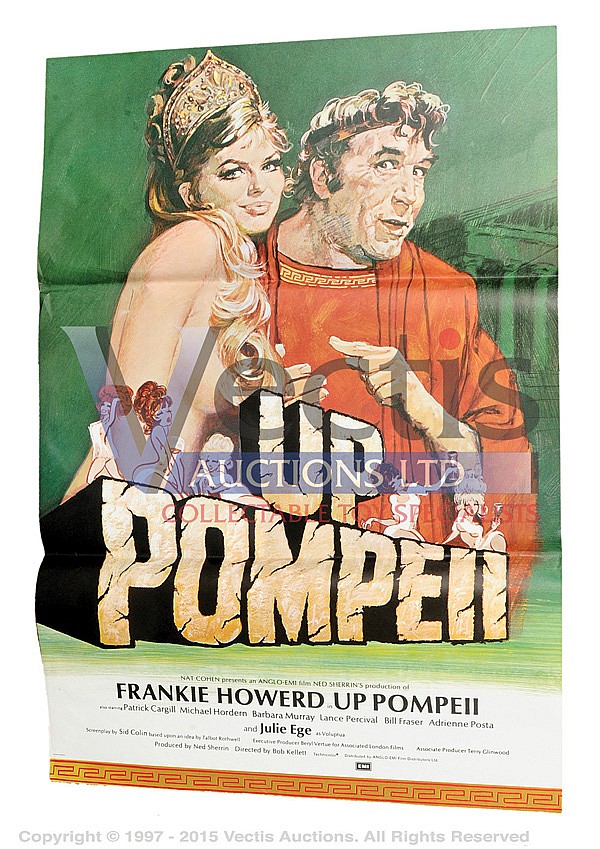 Note from "Silver Screen Oasis":It's a wonder British actress Barbara Murray wasn't a big a star as she should have been. She was a beautiful talented actress.
I was wondering if the death of Patrick Wymark (The leader of the tratiors in Where Eagles Dare, was in Cromwell and was on the verge of a movie career at time of death) may have hurt her career in the early 7Os. Her pk yrs in the U.K appear to have been in 2 hugely successful tv shows The Plane Makers and its sequel The Power Game where she played the wife of powerful businsessman John Wilder, Pamela. The series was cancelled after the death of Wymark and Barbara wasn't seen much afterwards, though fellow co-stars Jack Watling and Peter Barkworth went on to have great tv careers. However, in 1971 Barbara played Michael Horden's wife in the film version of Frankie Howard's tv hit Up Pompeii
I don't know to much about her film career, but she was great as Stanley Hollaway's daughter in Passport To Pimlico. She was also good as Dirk Bogarde's love interest in the action thriller set in Canada Campbell's Kingdom with Michael Craig and was a lady cop in Street Corner with Rosamund John. While Samantha Edgar was paired Bogarde in the Dr. series movie Doctor In Distress, Barbara was involved ith Bogie's boss James Robertson Justice in the same film. Sadly she died in May 2014.
Her "Independent" obituary by Simon Farquar:
An enticing presence, all misty eyes and pale beauty, Barbara Murray was a blossomy Rank starlet who made a smooth and successful transition from decorative roles in films to become a television and theatrical draw for two decades. Her beauty seemed to strengthen in middle age, as did the regality that placed her firmly as a lady of a certain era, but there was a delicious mischievousness in her grand voice which ensured there was always more to the characters she played than just elegance and sophistication.
Her greatest success on television was as the socialite wife of Patrick Wymark's ruthless tycoon John Wilder in ATV's The Power Game (1965-69), a part she worked hard at, and with good results. "I wasn't happy with the character at the start," she commented during the show's first series, when she was helping to pull in over 10 million viewers a week. "I felt it was written by men, for men, and the women weren't real, weren't complete." A sense of humour was one of the main qualities she added to the mix: she was always a witty player, be it in Oscar Wilde or Ray Cooney.
Born Barbara Ann Murray in London in 1929, she was sent to boarding school in Huntingdonshire to allow her theatrical parents to tour the country with their dancing act. She accompanied them on stage when she could but developed a passion for acting, and when sent to a dance school she sneaked instead into the drama classes. She then worked briefly as a photographic model before auditioning for the Rank Organisation's charm school. At 17 she landed a £10-a-week five-year contract.
Her break came while assisting in screen tests at Ealing Studios for roles in Kind Hearts and Coronets (1949). She read in Joan Greenwood's part and bewitched the film's star, Dennis Price, and its director, Robert Hamer, who then shot a test of her and talked her thought her strengths and weaknesses. Hamer introduced her to Henry Cornelius, who cast her in the adorable Passport to Pimlico (1949). Cornelius was an intimidating perfectionist but the film was a surprise hit, a charming get well card for an austere, war-weary Britain.
Diligently, she juggled her Rank commitments with stage work, joining the repertory company at Newcastle Playhouse in 1949. She was given meatier stage roles, and refused Rank's offer of a juicier contract in 1952. Instead she starred in the debut production of the reopened Royal Court, The Bridge of Denmark Hill (1952), making her West End debut two years later in No Other Verdict at the Duchess. She married the actor John Justin, and for the next few years only acted when family commitments allowed. She was well-suited to traditional West End fare but also played Stella in the original production of Harold Pinter's The Collection for the RSC at the Aldwych in 1962.
She and Justin had three children, but divorced in 1964. The same year she married Bill Holmes, who gave up acting to teach, and, reassured by a regular wage coming in, she returned to acting full-time. Very quickly she built up a wealth of television appearances, mostly in single plays, and she remained a regular on the West End stage, especially in thrillers: she was particularly praised as the blind heroine of Wait Until Dark at the Duchess in 1967.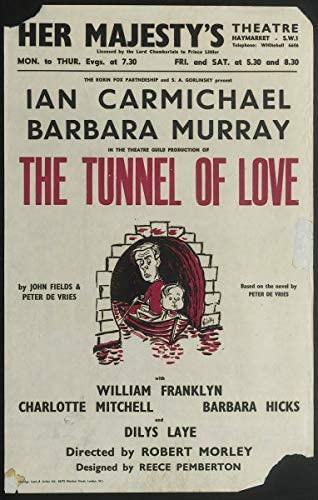 After The Power Game she was a television star and was rarely seen in films again, although she was a good sport in the ever-so-rude Up Pompeii (1971), and the well-above-average horror Tales From the Crypt (1972). Instead, on television she took over from Nyree Dawn Porter as the accident-prone Deirdre in Never A Cross Word (1970), a typically charming Donald Churchill comedy series, and had her own sitcom, His and Hers (1972). She was very at home as part of an illustrious cast for The Pallisers (1974), a handsome dramatisation of Trollope (currently enjoying a surprise repeat on BBC2), but ended her television career with a real peach of a part, as the diva mother of a theatrical dynasty in the Twenties saga The Bretts (1987-89).
Co-created by Rosemary Anne Sisson, one of television's finest period storytellers, the series was nostalgic in the writing and also in the making, being one of the last blasts of theatrically conducted studio drama, a form that ideally suited its world of natty dialogue and ensemble playing. Murray did make a few brief appearances on television after The Bretts before making her last bow theatrically in a reunion with Sir Peter Hall, nearly 30 years after he directed her in The Collection, in a tour of An Ideal Husband (2001).
She then quietly retired to Spain, contentedly ending a career that had begun during the golden age of British film-making and ended with the end of the golden age of British television. Although both her marriages ended in divorce, she once remarked: "I'm a lucky woman. In all my life I've loved two men, and I married them both."
The above "Independent" obituary can also be accessed on line here.
Her obituary in "The Stage"
he granddaughter of professional ballroom dancers, the actor Barbara Murray inherited a stage and screen presence that was every bit as graceful and elegant.
Born in London, she was sent to a boarding school at the outbreak of the Second World War and eventually evacuated to Wales. Her stage career began in regional rep at the Newcastle Playhouse in 1949 before she developed a close early relationship with the Connaught Theatre, Worthing. She made her screen debut in the period comedy Badger's Green and the Ealing Comedy Passport to Pimlico (both 1949) and quickly made the transition to the small screen, where she became an increasingly familiar face throughout the 1950s.
On stage, she maintained a presence in what were then referred to as "the provinces", and in 1952 was in the first production at the newly reopened Royal Court, The Bridge of Denmark Hill. She made her West End debut in Jack Roffey's No Other Verdict at the Duchess Theatre in 1954.
Murray returned to the West End often in the years that followed, initially opposite Ian Carmichael in the Robert Morley-directed The Tunnel of Love, which opened at the Royal Court, Liverpool before transferring to Her Majesty's Theatre in 1957 and the Apollo Theatre the following year.
She joined the Royal Shakespeare Company at the Aldwych Theatre in 1962 for the premiere of Harold Pinter's The Collection, playing alongside Michael Hordern and Kenneth Haigh in Peter Hall's production. The same year she made her sole and short-lived appearance on Broadway at the Biltmore Theatre in Leslie Weiner's comedy about a family-run lingerie business, In the Counting House; the show closing after just six performances.
Other West End appearances included the thrillers Trap for the Lonely Man (Savoy Theatre, 1963) and Wait Until Dark (Duchess Theatre, 1967); the comedies Flip Side (Apollo Theatre, 1968) and Key for Two (Vaudeville Theatre, 1982); opposite John Mills in Little White Lies (Wyndham's Theatre, 1984), in Peter Hall's revival of An Ideal Husband (Gielgud Theatre and subsequently the Apollo Theatre and Theatre Royal, Haymarket, 1998). She also appeared with Peter O'Toole in Pygmalion and in Ray Cooney's Two Into One at the Theatre of Comedy in the mid-1980s.
With Toby Robertson's Prospect Productions, Murray appeared in Shaw's The Apple Cart (1965) and was an imperiously refined Lady Bracknell in The Importance of Being Earnest for the Cambridge Theatre Company (1975). At Chichester Festival Theatre, she was seen in Patrick Garland's revival of A Woman of No Importance (1978) and the Hart/Kaufman comedy The Man Who Came to Dinner (1979). She returned to Chichester in 1993 for a revival of Shaw's Getting Married.
In later years, Murray appeared in the farce No Sex Please, We're British (Grand Theatre, Swansea, 1999), The Importance of Being Earnest (Leicester Haymarket, 1999), Anouilh's Ring Round the Moon (King's Head Theatre, 2000) and for the Peter Hall Company in An Ideal Husband (national tour, 2001).
Her television career spanned five decades and included the title role in the six-part murder-mystery The Widow of Bath (1959) and the family saga The Plane Makers (1963-64) before becoming a household name in the boardroom drama The Power Game (1965-69), the sitcom Albert and Victoria (1971) and the BBC's period blockbuster The Pallisers (1974). Later appearances included Robin's Nest, Doctor Who, The Bretts (1987-89) and Casualty.
Barbara Murray was born on September 27, 1929. In retirement, she moved to Spain where she fell and broke her hip earlier this year. Admitted to hospital in May for an operation to fix her injury, she suffered a heart attack and died on May 20, aged 84. She was twice married and divorced, and is survived by three daughters from her first marriage to the actor John Justin.
The above "The Stage" obituary can also be accessed online here.