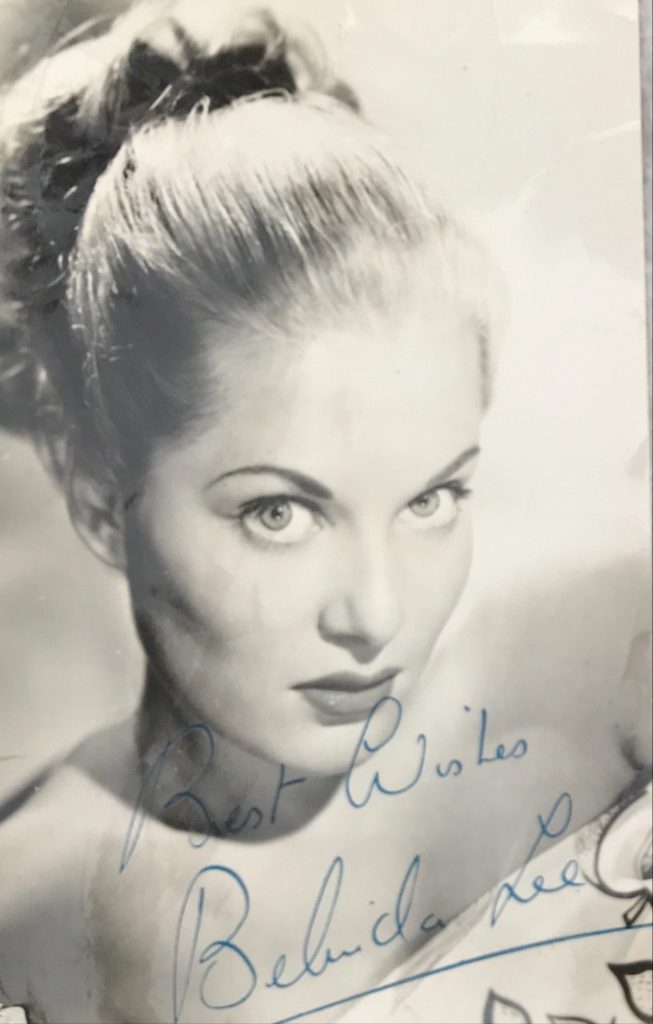 Belinda Lee was born in Budleigh, Devon in England in 1935. In 1954 she won a Rank contract. At first she was used as comic foil to the likes of Norman Widsom and Benny Hill. Gradually she began to get more dramatic roles and by the late 50's she had some substantial roles behind her e.g. "Footsteps in the Fog", "Dangerous Exiles" and "Nor the Moon by Night". She also made some biblical epics on the European continent. Sadly she was killed in a car accident at the age of 26 in California in 1961.Gary Brumburgh's entry:
Green-eyed blonde bombshell Belinda Lee was born in Devon, England to a hotel owner (Robert Esmond Lee) and florist (Stella Mary Graham) on June 15, 1935. Nicknamed Billie, she was an incredible beauty while still in her early teens, attending the Rookesbury Park Prep School at Hampshire and St. Margaret's boarding school at Devon. Expressing an avid interest in acting, she focused on dramatics at the Tudor Arts Academy at Surrey (1947), then gained entry via a scholarship at London's RADA in which she made her stage debut in "Point of Departure".
The sharp-faced Belinda was noticed by Rank Studio director Val Guest while performing at the Nottingham Playhouse. Artificially groomed in starlet parts, the first being The Runaway Bus (1954), Guest went on and helped her obtain a movie contract with Rank while introducing her to one of Rank's prime still photographers Cornel Lucas. That same year she married the much older Lucas, who helped promote her as a sex goddess with thousands of glamorous photographs.
Initially promoted as a docile young beauty, her parts gradually grew sexier. Belinda worked intently in films but found frustration typed as a buxom, peroxide blonde. Boxed in as a second-string Diana Dors, she played a sensuous foil to Benny Hill in Who Done It? (1956) and was served up as sexy window dressing opposite both John Gregson inMiracle in Soho (1957) and Louis Jourdan in Dangerous Exile (1958).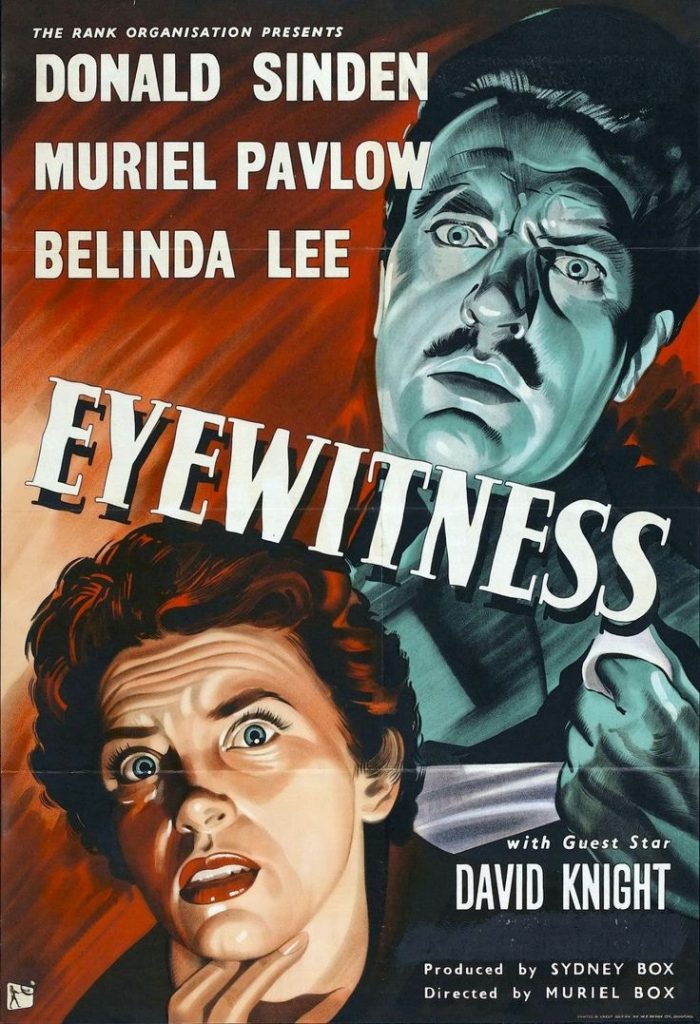 Estranged now from Lucas, Belinda headed off to Italy for a change of pace and atmosphere but only found more of the temptress roles she sought to avoid — Aphrodite, Messalina and Lucrezia Borgia — in lowbudget spectacles. She also became preoccupied with married men, one being Prince Filippo Orsini, whose position with the Vatican led to a major scandal. This particular turbulent romance and a dissipating relationship with the Rank Studio (her last picture for the studio was Elephant Gun (1958) with Michael Craig) triggered a near-fatal suicide attempt with pills in January of 1958. She later divorced Lucas and continued her torrid affair with Prince Orsini, and then others.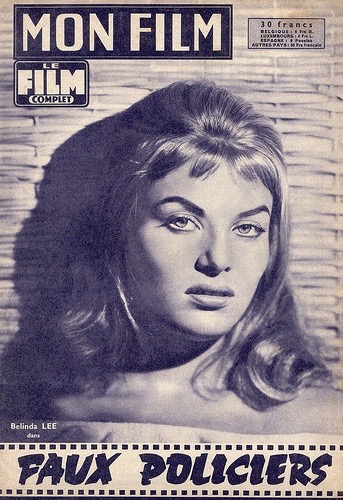 It all ended much too soon for the 26-year-old when she decided to join her current love, the much older Italian playboy/journalist/film producer Gualtiero Jacopetti, on a trip to Las Vegas where he was working on a documentary (Mondo cane (1962) ["The Woman in the World"]. While she, Jacopetti and co-producer Paolo Cavara were auto passengers on their way to Los Angeles from Vegas, their driver lost control of the speeding car and flipped. The 25-year-old actress was thrown from the car and died of a fractured skull and broken neck. The other three escaped with fairly minor injuries. Cremated in the States, her ashes were eventually returned to Rome and placed in the Campo Cestio Cemetary.
– IMDb Mini Biography By: Gary Brumburgh / gr-home@pacbell.ne