Belita. Obituary in "The Independemt" in 2005.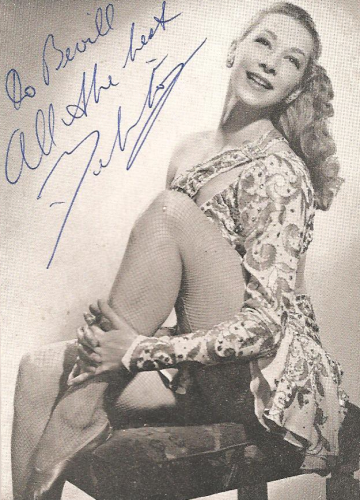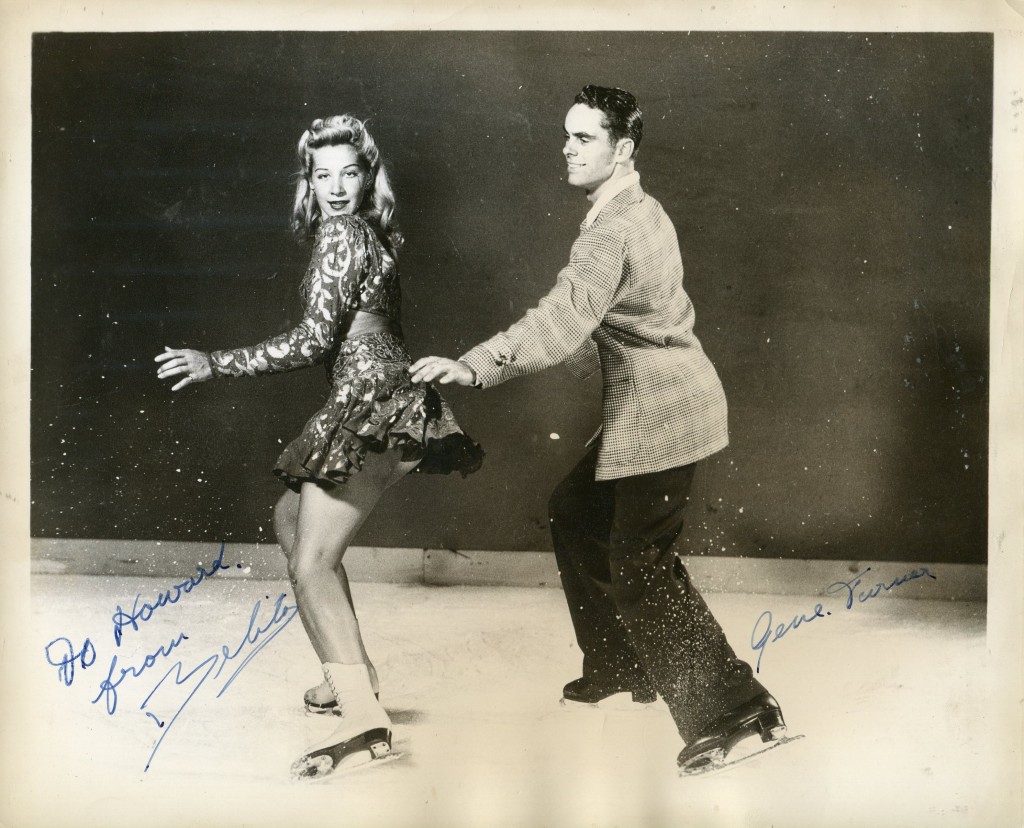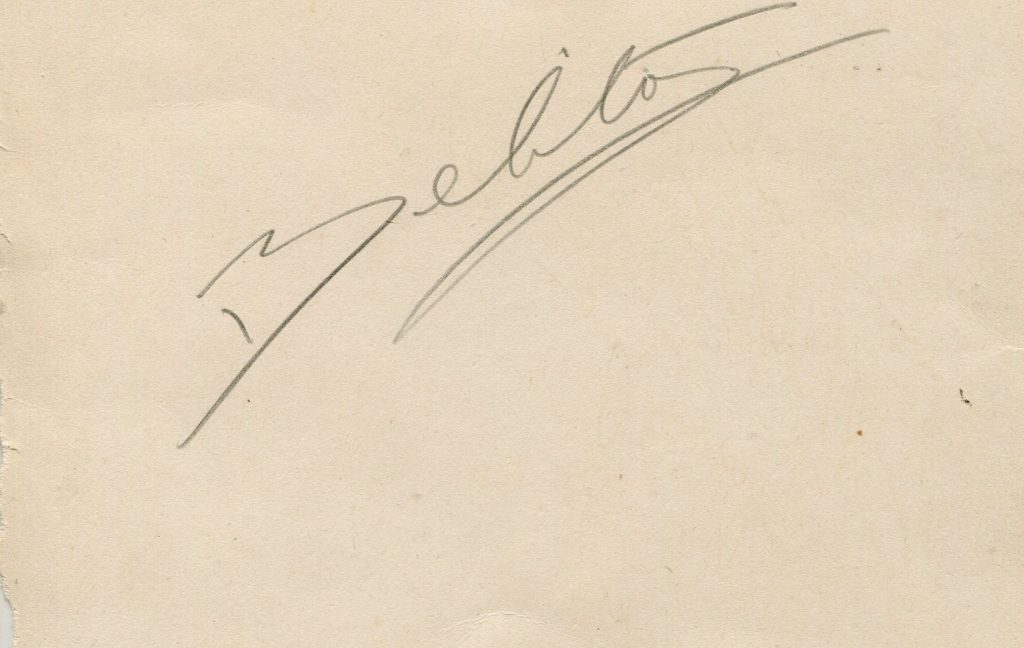 Belita was a British Olympic figure skater who surprisingfly starred in a few film noirs in Hollywood in the late 1940's. Belita was born Maria Jepson-Turner in Hampshire in 1923. As wellas ice figure skating, she was a classical trained ballet dancer. Her three film noir movies were "Suspense" in 1946, "The Gangster" and "The Hunted". In 1953 she appeared in the British made "Never Let Me Go" with Clark Gable and Gene Tierney. She was married to the Irish actor James Kenney. Belita died in France in 2005. Article on Belita by Eddie Mueller here.
The "Independent" obituary by Tom Vallance:
The actress, dancer and ice-skater Belita had the distinction of starring in 1946 in the most expensive film ever made by the "Poverty Row" studio Monogram. It was called Suspense, and its novel mixture of ice-skating and film noir proved enormously popular at the box-office and more than repaid the studio's investment.
Although the screen's most famous and successful ice-skating star was undoubtedly Sonja Henie, there was a time in the early Forties when she had two rivals who appeared in more modest productions – Vera Hruba Ralston and Belita. Like Ralston, Belita was more lithe and statuesque than the diminutive Henie, but she won a following with her appearances in such escapist B-movie titles as Silver Skates (1943) and Lady, Let's Dance (1944). A skilled dancer, too, she later had smaller roles in musicals .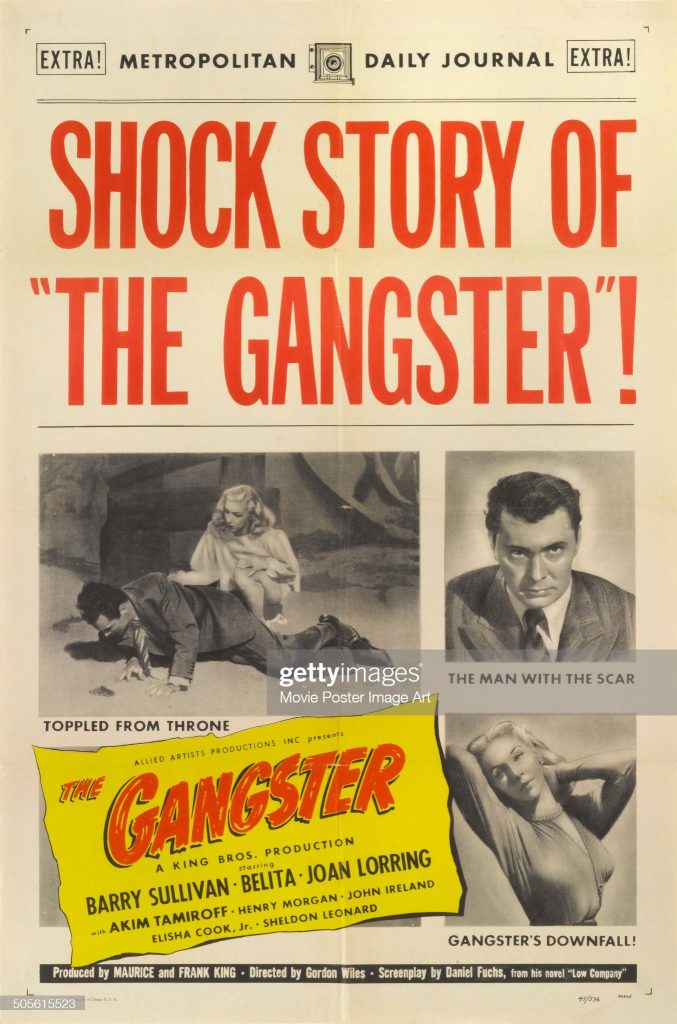 Belita's real name was Gladys Lyne Jepson-Turner and she was born in Nether Wallop, Hampshire, in 1923. She started skating as a child, encouraged by her mother, a former figure-skater, and in 1936 she was a competitor at the Winter Olympics at Garmisch-Partenkirchen in Bavaria – Henie was the winner, with Belita in 16th place. It was an experience she later recalled as "terrifying". She told David Jacobs in 1980,
We were woken by the sound of the storm troopers marching, and we were made to do the "Heil Hitler" salute before we worked. Poor little Freddy Tomlin – I don't know what he said to them but they threw him out in the snow for about two hours, locking the doors of the arena.
In 1937, the 14-year-old starred in the spectacular London show Opera on Ice, and the following year she and her mother, who had separated from Belita's father, set sail for the United States, where Belita achieved great success as star of the touring revue Ice Capades. She made her screen début in 1941 as a guest skater in Republic's film version, also titled Ice Capades, which added a slim plot as framework to showcase several of the show's performers. Among them was Vera Hruba Ralston, who stayed at the studio (and married its boss, Herbert J. Yates).
Belita was given a contract by Monogram, and though her movies had slim plots, the lavish production numbers on ice made them popular fare, and in 1946 she was entrusted with the leading role in Frank Tuttle's Suspense. "It was the film I most enjoyed making," she recalled. "It was the first film in which certain camera angles were used, and it was photographed by Karl Struss, who was incredible."
It was a steamy tale, scripted by Philip Yordan in James Cain fashion, of infidelity, deceit and murder, boosted by lavish skating routines (in the most suspenseful of which, Belita had to jump through a circle of knives). Her skating skill masked any deficiencies as an actress. Her co-star, Barry Sullivan, recalled,
I always had a fondness for Belita because she didn't know what the fuck was happening! She was a great skater, but acting and particularly filmmaking were totally foreign to her.
The film's success prompted another thriller, Gordon Miles's moodily poetic The Gangster (1947) with the same co-stars, after which Belita returned to the UK, where she starred in ice shows including Babes in the Wood on Ice, and White Horse Inn on Ice, with Max Wall. Her film career continued sporadically. She was part of a fine cast in Burgess Meredith's The Man on the Eiffel Tower (1950), one of the best Simenon adaptations, with Charles Laughton a superb Inspector Maigret.
The spy thriller Never Let Me Go (1953), starring Clark Gable and Gene Tierney, although a poor film, doubtless had pleasant resonances for her because she played a defecting ballerina, and her earliest ambitions had centred on the ballet (she always professed to hate ice-skating). She had further dancing roles in Gene Kelly's Invitation to the Dance (1953), playing "The Débutante" in the "Ring Around the Rosy" sequence, and (unbilled) in the film version of Cole Porter's Broadway musical, Silk Stockings (1957), starring Fred Astaire, in which she is part of the ensemble dancing "The Red Blues".
In March 1957, she opened at the London Coliseum in the starring role in Damn Yankees, the Broadway hit with songs by Richard Adler and Jerry Ross. In this reworking of Faust, in which an ageing baseball fan, Joe Hardy, sells his soul to the Devil in order to play baseball and help his favourite team win the World Series, Belita was Lola, the Devil's assistant sent to earth to seduce Joe. It proved to be a misguided casting move, for Bob Fosse's quirky choreography was alien to Belita. A few weeks into the run, she was replaced by Elizabeth Seal, whose gamine qualities were more attuned to the Fosse style.
Belita returned to New York to dance in an off-Broadway production of Ulysses in Nightgown (1958). To be in films with Kelly and Astaire, but get to dance with neither of them, plus the débâcle of Damn Yankees, probably contributed towards Belita's decision to give up show business in 1959, though she made one more film, appearing as herself in Leopoldo Torre-Nillson's beguiling tale of disaffected youth, La Terraza, in 1964.
She settled with her second husband, the former actor James Berwick, in Fulham, London, where they owned a garden centre, the Crabtree Gardens Nursery. After Berwick's death in 2000, she retired to the south of France.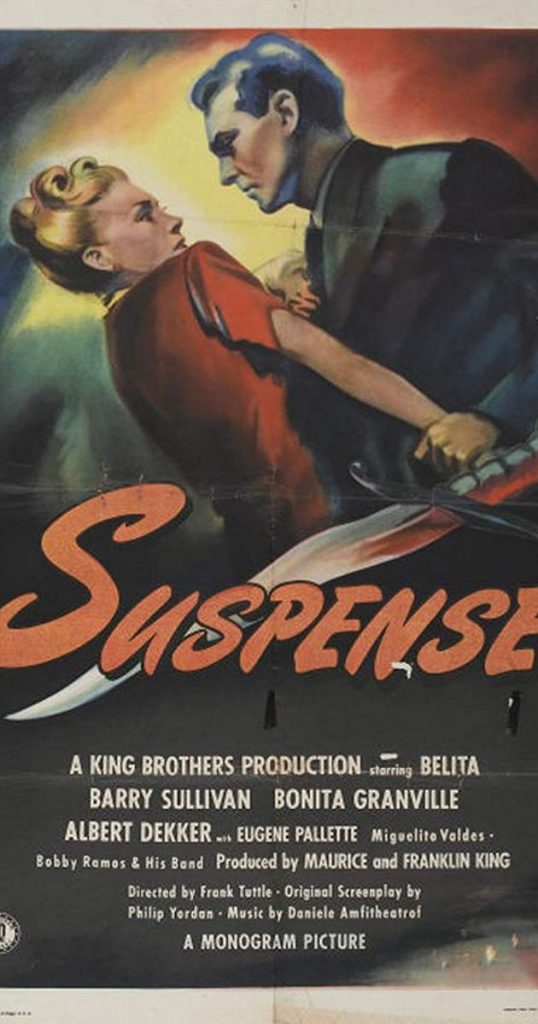 Tom Vallance