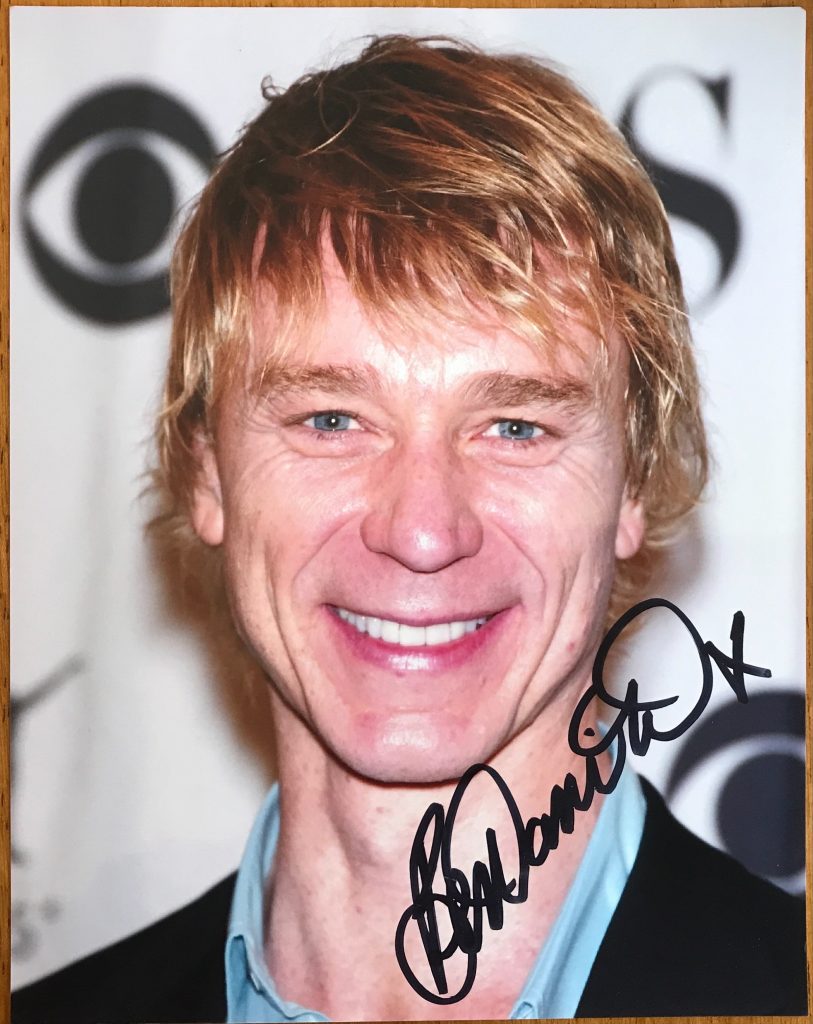 Ben Daniels was born in 1964 in Nuneaton, England. On TV he has appeared in plays such as "The Lost Language of Cranes" and in the TV series "Cutting It" and "Law & Order UK". On film he has been in "Beautiful Thing" and "I Want You". Website on Ben Daniels can be accessed here.
TCM Overview:
Ben Daniels first became enamored with acting when he took drama lessons in comprehensive school. After graduating, his love for the craft led him to carry on studying at the well-respected London Academy of Music and Dramatic Art. When he finished there, he found success on various stages around the United Kingdom. His portrayal of a murderer in the production of "Never the Sinner" earned him a nomination for a prestigious Laurence Olivier Award for Best Supporting Actor, boosting his theater career even further. He first appeared on screen with a role as a policeman in the dramatic comedy film "Wish You Were Here." From there, he began to make his mark on television with a string of appearances. He could be seen in such productions as the 1988 TV movie "Freedom Fighter," the military drama "Soldier Soldier" in 1992, and playing Mercutio in the 1994 TV movie production of "Romeo & Juliet." His first recurring role came in 1994 in the short-lived comedy series "Outside Edge." It was his performance from 2002 to 2004, however, in the lauded drama "Cutting It," playing Finn Bevan, the ex-husband and business rival of a hair salon owner, that exposed him to a wider audience. He went on to have recurring roles in many other productions, such as crime drama "Law & Order: UK," the mini-series "The Passion," and the war thriller "The Sate Within." Some of his other films include 2002's drama "Fogbound," 2005's action film "Doom," and the fantasy drama "Luna."
The TCM Overview can also be accessed online here.