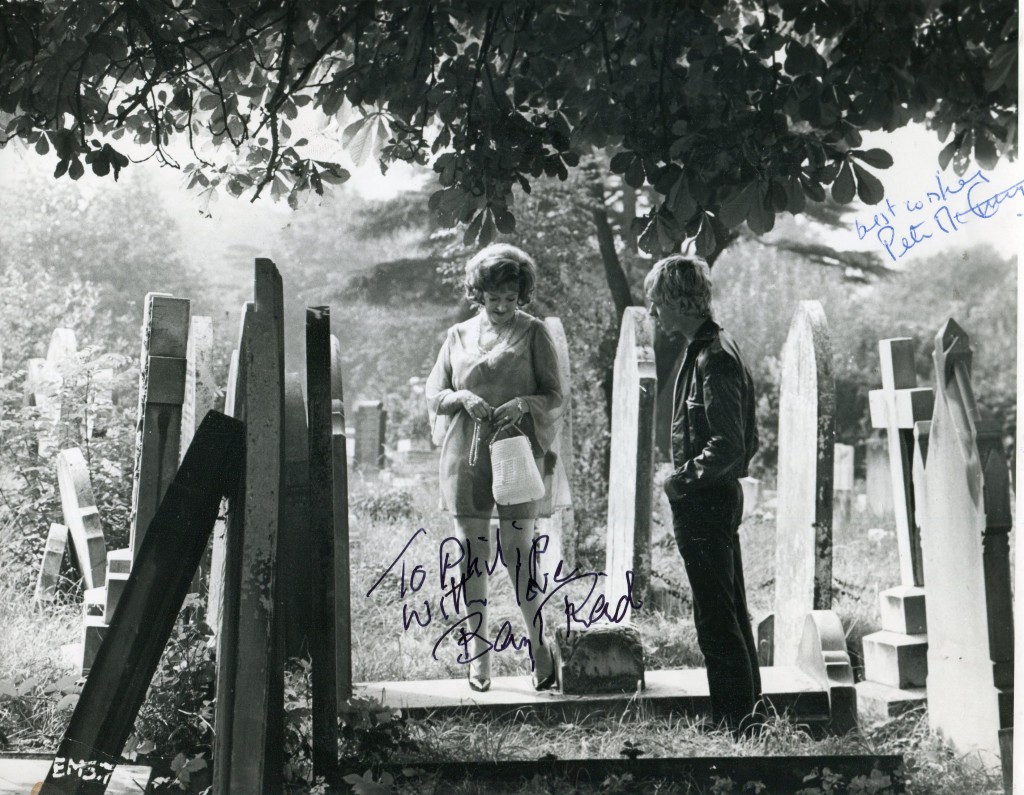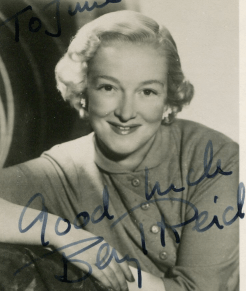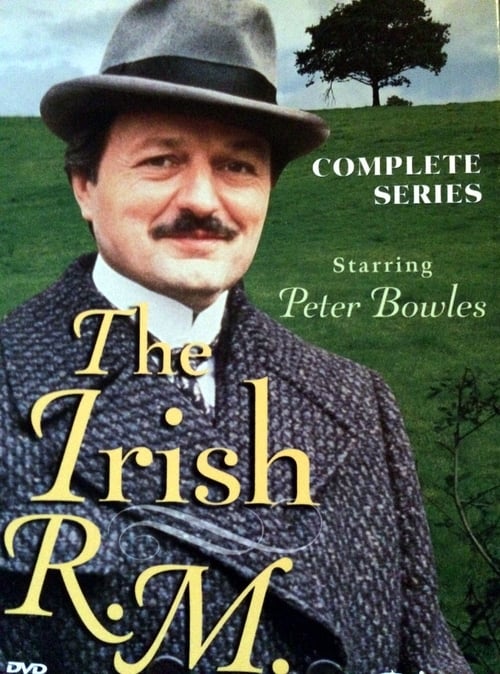 Beryl Reid was born in 1919 in Hereford, the daughter of Scottish parents.   Her first major successful was as the schoolgirl Monica in the BBC radio series "Educating Archie".   One of her first films was "The Belles of St. Trinian's" in 1954.   She went on to make "The Extra Day" and "Two Way Stretch".   She scored a personal triumph on stage with Eileen Atkins in London in 1966 with "The Killing of Sister George".   They both  went onto Broadway with the play and then Beryl Reid made the film version with Susannah York replacing Eileen Atkins.   Beryl Reid was hilarious on television in "The Irish R.M" in the 1980's.   She died in 1996 at the age of 77.
"Independent@ obituary:
As the tough lesbian radio actress June Buckridge in The Killing of Sister George, on stage and film, Beryl Reid became a household name and proved that she could play straight roles with the same dramatic power with which she captivated audiences in comedy. The original stage tour of Britain emptied theatres in droves, as a shocked nation walked out on the controversial drama, but the reaction from audiences in London's West End was different and the play became a legend, with Reid repeating the role on Broadway and on screen.
It seemed a long way from the cheerful actress whose background was in variety and who was best known for her characterisation of the schoolgirl Monica in the legendary radio series Educating Archie. Comedy always seemed Reid's natural forte, but she would occasionally switch to drama to remind everyone that her repertoire was wide. As Connie in the television thrillers Tinker, Tailor, Soldier, Spy and Smiley's People, she again gave a performance of great intensity. As a result, she was an actress who largely avoided typecasting, although even in comedy she would often be seen as the embittered, waspish or poker-faced woman as she grew older.
Born in Hereford of Scottish parents, Reid worked as a junior at the Kendal Milnes department store in Manchester on leaving school, encouraged to do so by her estate agent father, who saw it
Reid made her London theatre debut in the revue After the Show, at the St Martin's Theatre, in 1951, and three years later made her name at the New Watergate Theatre in First Edition, Second Edition and Autumn Revue. Such revues were the bread and butter of London theatre in the days of variety and Reid rose to the top of the bill as a singer, dancer and comedienne. In 1956, she performed her own act and appeared in sketches in Rockin' the Town, a revue at the Palladium.
By this time, the actress had also made her name on radio, initially in her own show, A Quarter of an Hour with Beryl Reid, which ran for 24 weeks. It was during a spot on Henry Hall's Guest Night that she brought to a wider audience the ghastly schoolgirl character that she had created on stage. This led to her own Starlight Hour radio series, in 1952, during which the character was christened Monica.
She followed this in the same year with the legendary radio show Educating Archie (1952-56), which featured Peter Brough and his ventriloquist's dummy, Archie Andrews, as a naughty schoolboy. The show made Reid a national celebrity, famous for her Monica monologues and adding to it another of her characters from summer shows, a char known as Marlene of the Midlands. She claimed that both were based on acquaintances, a girl at school who once said, "I can't make up my mind whether to wear a coat or carry a mac," and a stepdaughter who exclaimed, "She's my best friend and I hate her." Reid took the characters of Marlene and Monica, along with society do-gooder Mrs Shin-Bone, to another BBC radio series, Good Evening, Each (1958).
As one of radio's top comediennes, Reid soon found herself in demand for television work. After a straight role in the BBC production of Mr Bowling Buys a Newspaper (1956) she landed her own series, playing Arethusa Wilderspin in The Most Likely Girl (1957), but was as busy as ever on stage. She appeared in the revues One to Another (1959) at the Lyric Theatre, Hammersmith, before transferring to the Apollo, On the Avenue (1961) at the Globe, and All Square (1963) at the Vaudeville.
She also had a successful broadcasting partnership with comedian Jimmy Edwards, although the pair showed their serious sides by starring on radio in Twelfth Night (1962), in which she played Maria, and The Merry Wives of Windsor (1962). Reid teamed up with Edwards as Bessie and Ernie Briggs for the television play Man O'Brass (1963) and subsequent series Bold as Brass (1964), and starred with Barbara Windsor in another series, The Hen House (1964).
In 1965, she was offered the straight role that was to change the direction of her career and give Reid the acclaim she sought as a dramatic actress. Frank Marcus's play The Killing of Sister George saw her cast as June Buckridge – Sister George of the title – whose imminent sacking from the cast of a radio serial is accompanied by the disintegration of the star's relationship with her girlfriend, played by Eileen Atkins. It was a controversial drama, whose theme of lesbianism saw many audiences leave their seats during the pre-London tour, which began at the Bristol Old Vic in April 1965. Despite this reaction in the provinces, The Killing of Sister George opened two months later in the West End, at the Duke of York's, to full houses and critical plaudits. It also won Reid the Antoinette Perry Award as Best Actress. After almost 18 months in the West End, the production arrived on Broadway, in October 1966, with Reid repeating her role and winning a Tony Best Actress award. Of her character, she said: "If I'd played her for sympathy, I'd never have got any. So I made her as tough as old boots."
Her talents as a straight actress were brought to an even wider audience when she starred in the film version, made by director Robert Aldrich in 1968, although many local authorities in Britain banned cinemas from screening it.
Since her 1940 screen debut in the George Formby comedy Spare a Copper, Reid's film appearances had been sporadic. She followed it with the role of Miss Dawn in The Belles of St Trinian's (1954) and parts in pictures such as Two-Way Stretch (1960) and The Dock Brief (1962). After her stage success in The Killing of Sister George, she was in demand for films such as Inspector Clouseau (1968), The Assassination Bureau (1968) and Star! (1968) and followed the film version of the play with big-screen appearances in Entertaining Mr Sloane (1970), Father Dear Father (1972), No Sex Please – We're British (1973), Joseph Andrews (1976) and Yellowbeard (1983), often in "guest-star" roles.
Her television career followed the same pattern. She had her own variety shows on the BBC, such as Beryl Reid Says Good Evening (1968), The Beryl Reid Special (1977) and Beryl Reid (1980), starred as Mrs Marigold Alcock with Richard O'Sullivan in the situation comedy Alcock and Gander (1972) and made guest appearances in dozens of series, including The Goodies, Doctor Who, Minder, The Beiderbecke Tapes, Bergerac, Boon and Perfect Scoundrels. This ability to mix comedy with drama also resulted in her playing Mrs Malaprop in The Rivals (1970), Mrs Squeers in Smike (1974), the Postmistress General in The Apple Cart (1975), Mrs Knox in The Irish RM (1983), Grandma in The Secret Diary of Adrian Mole Aged 13 3/4 (1985) and The Growing Pains of Adrian Mole (1987), Mum in The Comic Strip Presents . . . Didn't You Kill My Brother? (1987) and Robbie Coltrane's mother in Cracker (1993).
But Reid was most successful on television as the decrepit Connie Sachs in John Le Carre's Tinker, Tailor, Soldier, Spy (1979) and its sequel, Smiley's People (1982), the second series winning her a BAFTA Best Actress award, after being nominated in the same category for her performance in the first series.
.
Wikipedia entry here.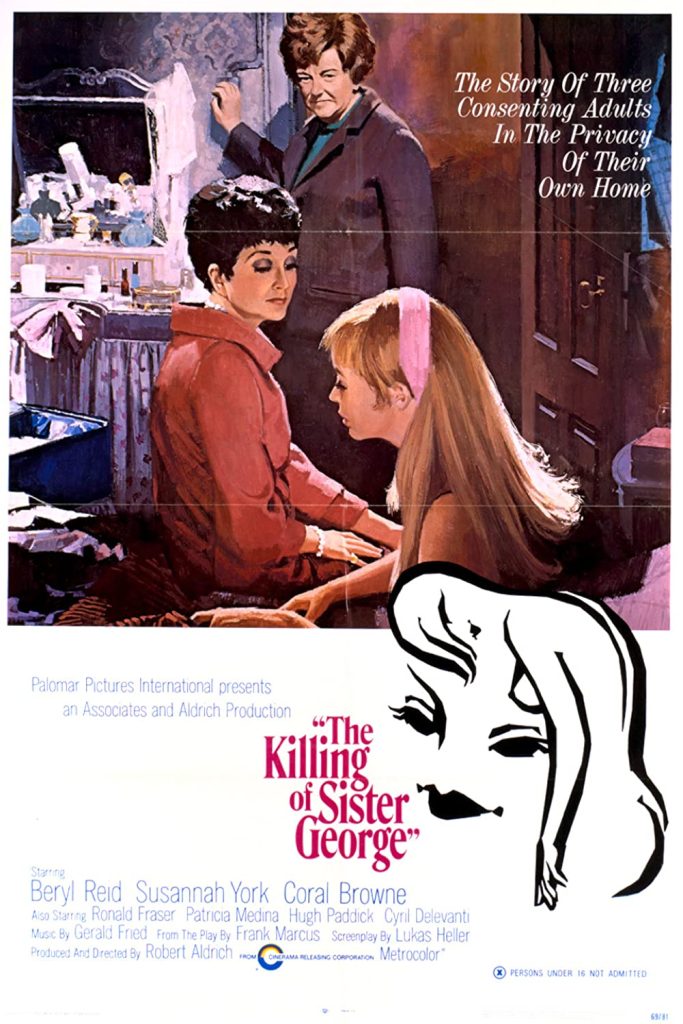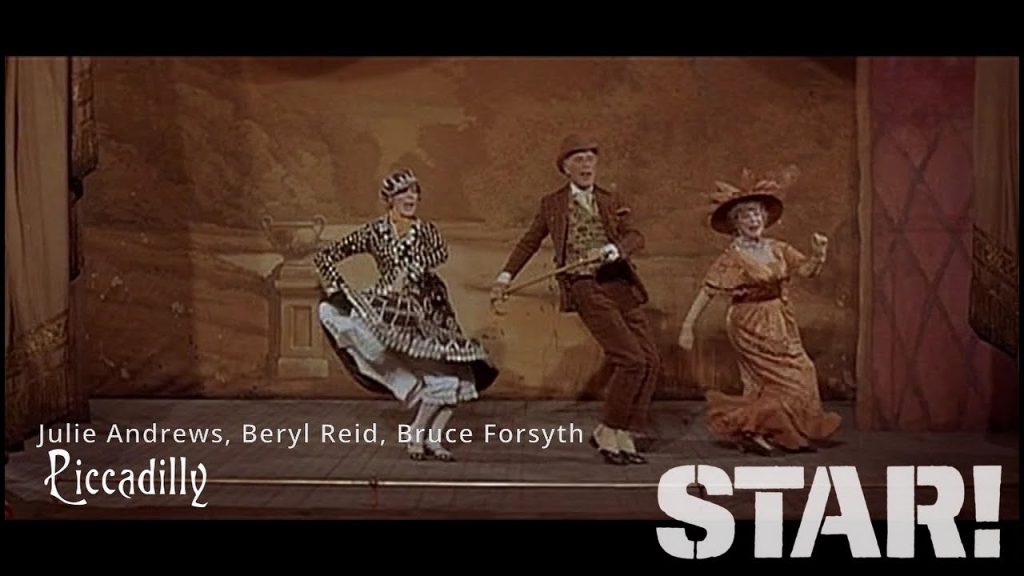 Although she spent much of her time on television, Reid continued to work in the theatre, playing Madame Arcati in Blithe Spirit (1970) at the Globe, Frau Bergmann in the National Theatre production of Spring Awakening (1974), Kath in Entertaining Mr Sloane (1975) at both the Royal Court and Duke of York's, Lady Wishfort in The Way of the World (1978) for the RSC at the Aldwych, and Maud in Born In the Gardens (1980) at the Globe, which won her the Society of West End Theatres Award for Best Comedy Performance. In 1986 she was appointed OBE in the New Year Honours List and was presented with a Variety Club of Great Britain award for her contribution to showbusiness. In 1991, she also won a Lifetime Achievement award for Comedy presented at the British Comedy Awards.
All her life, Beryl Reid suffered from dyslexia – word-blindness – and, in later years, the bone-crumbling disease osteoporosis, which resulted in her doing less work. Her autobiography, So Much Love, was published in 1984, and she was also the author of Cat's Whiskers (1986), Beryl, Food and Friends (1987) and The Kingfisher Jump (1991).
Beryl Elizabeth Reid, actress: born Hereford 17 June 1919; OBE 1986; married 1950 Bill Worsley (marriage dissolved), 1954 Derek Franklin (marriage dissolved); died 13 October 1996