Binnie Barnes. IMDB.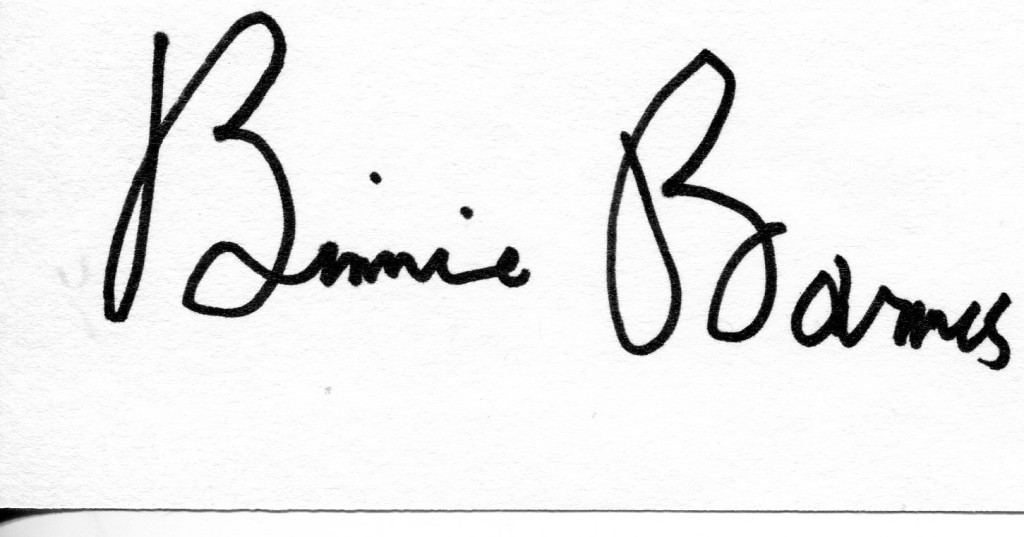 Binnie Barnes was born in Islington, North London in 1903. She began her career as a ballroom dance and then went into revue. Her first major film role was as Catherine Parr in 1933 in "THe Private Life of Henry 8th". By 1936 she was in Hollywood where she met and married the film producer Mike Francovitch. Her last film was as Liv Ullmann's mother in "40 Carats". She died in 1998.
"New York Times" obituary:
Binnie Barnes, an English actress who was lured to Hollywood after her role as Catherine Howard in "The Private Life of Henry VIII," the 1933 film starring Charles Laughton, died on Monday at her home in Beverly Hills. She was 95. After a stint as a milkmaid at 15, the auburn-haired beauty, who was born in London, flitted through a series of jobs — nurse, chorus girl, dance hostess — before becoming a partner of Tex McLeod, a rope-spinning vaudeville entertainer of the Will Rogers school, eventually assuming the name "Texas Binnie Barnes," though she had never met an American cowboy.
In 1929, she made her stage debut in "Silver Tassie," which featured Laughton. After a year of dramatic training, she made her film debut in the 1931 English movie "Night in Montmartre," starring Heather Angel. Later, in a series of 26 Stanley Lupino comedy shorts, she played vampish character roles. The producer Alexander Korda then signed her to a contract to appear in his films, including "The Private Life of Henry VIII" and "The Private Life of Don Juan," opposite Douglas Fairbanks. After seeing her in "Henry VIII," Carl Laemmle Jr., son of the founder of Universal Studios, brought Miss Barnes to Hollywood in 1934 to star opposite Frank Morgan in "There's Always Tomorrow." More than 75 movies followed, including "Diamond Jim" with Edward Arnold, "The Adventures of Marco Polo" with Gary Cooper and "The Three Musketeers" with Don Ameche, in which she typically played a tart-tongued "man's woman" — an image she often maintained in public in her earlier years.
"I'm no Sarah Bernhardt," she once said. "One picture is just like another to me," as long as "I don't have to be a sweet woman." In 1940, she married Mike Frankovich, a Columbia studio executive and former football star at the University of California at Los Angeles. He died in 1992. At the end of World War II they moved to Italy, where she made several films, including "Fugitive Lady" with Janis Paige and Eduardo Cianelli.
She resurrected her career in the 1960's for a role on "The Donna Reed Show." She appeared in "The Trouble With Angels," starring Rosalind Russell, in 1966 and in the sequel two years later. In 1973 Miss Barnes appeared in her last film, "40 Carats," with Liv Ullmann and Gene Kelly.
She is survived by two sons, a daughter and seven grandchildren.
Binnie Barne's minibiography on the IMDB website can be accessed here.
TCM Overview:
The delicately beautiful Binnie Barnes displayed a versatility and talent that was equally at home in comedies or dramas. While her heyday was primarily from the 1930s to the mid-50s, younger audiences may recall her as Sister Celestine in the genial romp "The Trouble With Angels" (1966) and its 1968 sequel "Where Angels Go… Trouble Follows" (The former was directed by Ida Lupino, whose father Stanley co-starred in several shorts with Barnes in the late 1920s.)