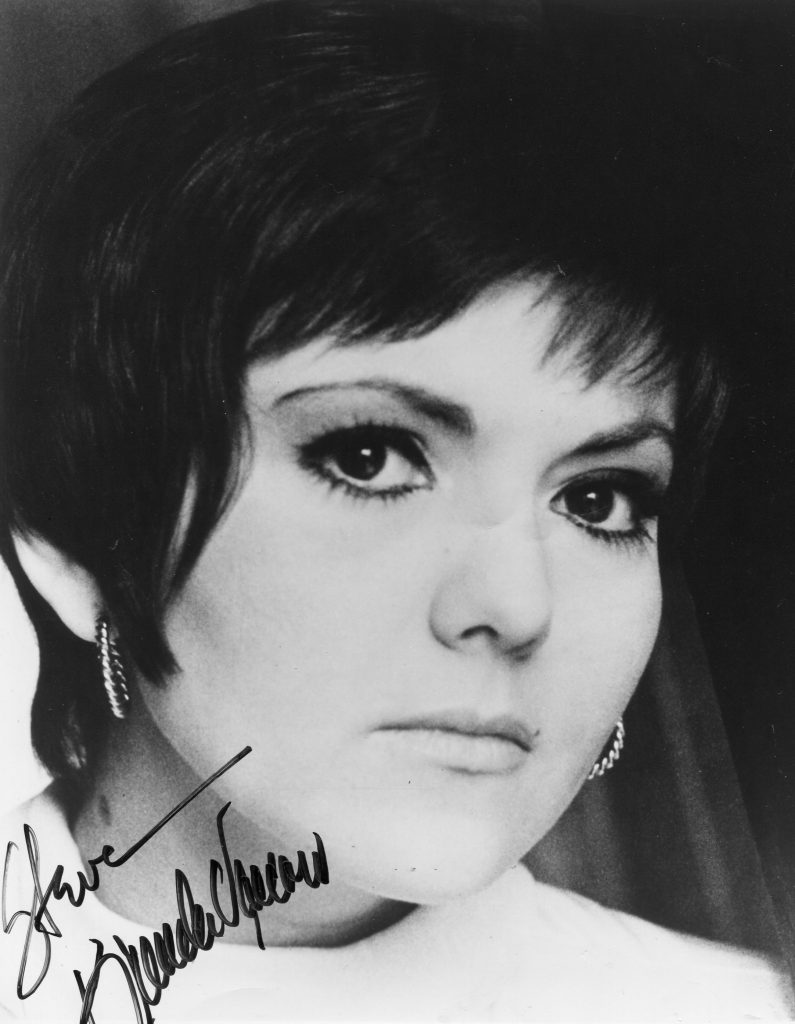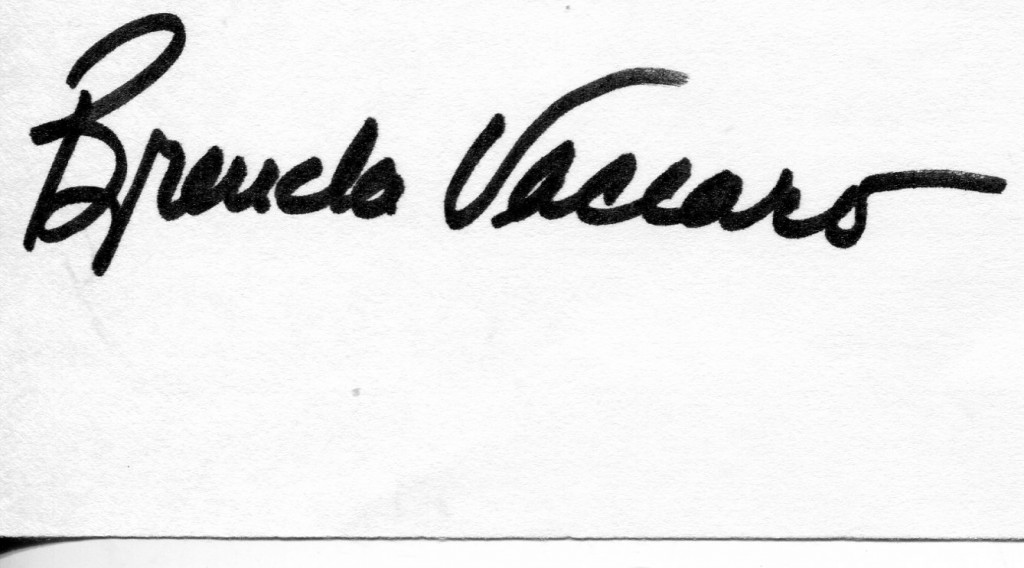 Brenda Vaccaro TCM Overview
Brenda Vaccaro was born in Brooklyn, New York in 1939 to parents of Italian origin. She began her acting career on Broadway and starred in "Cactus Flower" with Lauren Bacall and Barry Nelson in 1965. She made an impact on film in 1969 along with Dustin Hoffman and Jon Voight in the wonderful "Midnight Cowboy". She went on to an impressive film career. Her films include "Summertree" with Michael Douglas, "Once is Not Enough" with Kirk Douglas and Alexis Smith in 1975 and more recently she gave a very sensitive performance in "The Boynton Beach Club".
Her TCM Biography:
A husky-voiced actress who segued from beautiful leading lady to earthy character parts, Brenda Vaccaro enjoyed success in a variety of mediums. She earned three Tony nominations for her stage work in the 1960s, won a Golden Globe nomination for her role as a socialite paying Jon Voight for sex in "Midnight Cowboy" (1969), and an Oscar nomination for "Jacqueline Susann's Once Is Not Enough" (1975). Although she was an accomplished dramatic actress, audiences embraced her most as a wisecracking second banana to everyone from Faye Dunaway in "Supergirl" (1984) to Barbra Streisand in "The Mirror Has Two Faces" (1996), as well as an in-demand voiceover actress.

The Emmy-winning Vaccaro earned an impressive array of TV credits as well, but found it harder to book jobs as she grew older. She did earn excellent reviews with the lead role in the gentle romantic comedy "Boynton Beach Club" (2005) and for a brilliant supporting turn as Al Pacino's sister in the Dr. Kevorkian biopic, "You Don't Know Jack" (HBO, 2010). Even 50 years into her career, Vaccaro remained a vital, formidable actress with the training and talent to deliver award-caliber performances – if Hollywood would only give the veteran performer the chance.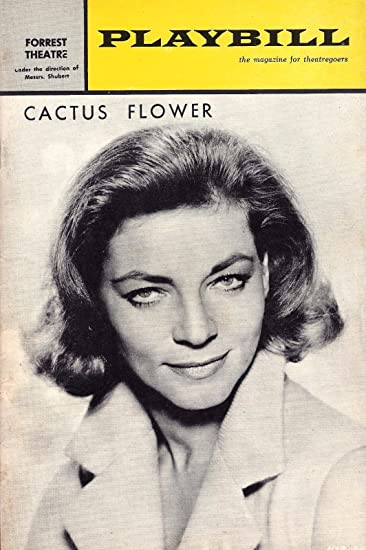 Born Nov. 18, 1939 in Brooklyn, NY to Christine M. and Mario A. Vaccaro, a pair of Italian-American restaurateurs, Brenda Buell Vaccaro was raised in Texas, where her parents co-founded the nationally-renowned Mario's Restaurant. After high school, Vaccaro returned to New York City to study acting, making her Broadway debut in the 1961 comedy, "Everybody Loves Opal," for which she won the Theatre World Award. Pairing her unmistakable husky voice with her acting talent, Vaccaro immediately stood out to critics and fans alike, and she earned a long string of Broadway credits, including "Cactus Flower" in 1965, "How Now, Dow Jones" in 1967, and "The Goodbye People" in 1968 – earning a Tony nomination for each of those roles.
Already the owner of a lengthy television résumé, her breakthrough in film came with the controversial hit "Midnight Cowboy" (1969), for which she earned a Golden Globe nomination playing a sexually voracious socialite who helps Jon Voight start up his male hustling business. She also earned a Golden Globe nomination for Most Promising Newcomer with her role of a sharp-witted secretary in "Where It's At" (1969).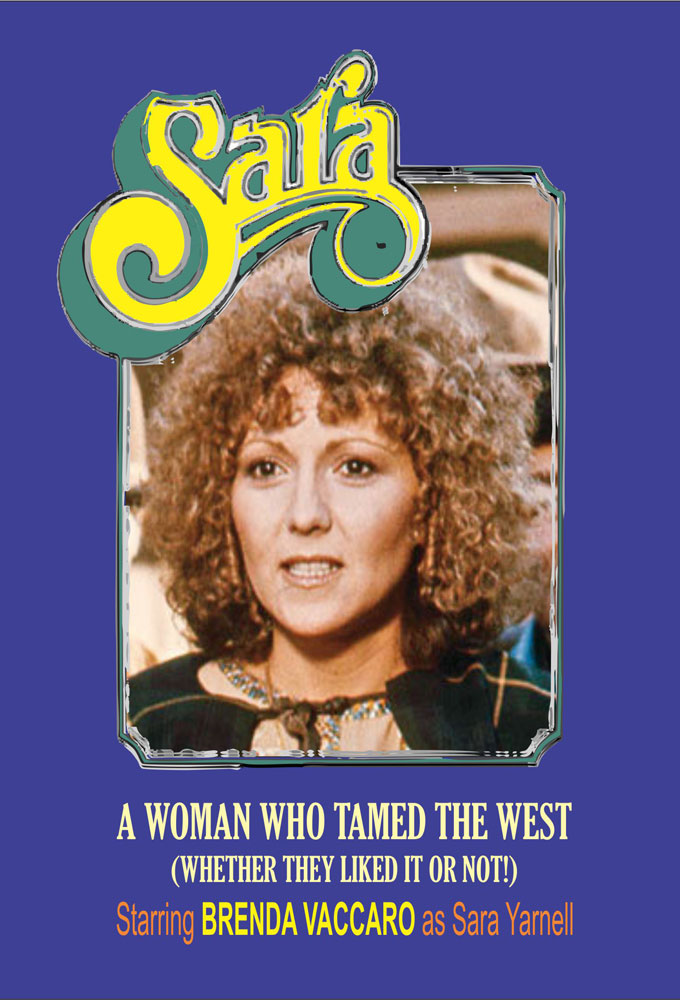 She ably supported Robert Mitchum as his sweetheart in the powerful but downbeat "Going Home" (1971), then won an Emmy for her performance in the revue by and about women, "The Shape of Things" (1974). After four years away from the big screen, Vaccaro roared back with a Golden Globe-winning, Oscar-nominated turn as wisecracking magazine editor Linda Riggs in "Jacqueline Susann's Once Is Not Enough" (1975).

She tackled the tough role of a woman battling a gang of Canadian punks intent on rape in the dark, but cerebral horror thriller, "Death Weekend" (1976) and then earned an Emmy nomination for the short-lived "Sara" (CBS, 1975-1976), about a frontier schoolteacher. Vaccaro played James Brolin's wife in the NASA conspiracy thriller "Capricorn One" (1977) – for which she earned a Best Supporting Actress Saturn Award nomination – and a threatened passenger in the cheesy-but-effective disaster smash, "Airport '77" (1977).
Vaccaro worked constantly and successfully in all genres, but comedy was her forte, and she marked memorable turns as a villain's sexually frustrated wife in "Zorro, the Gay Blade" (1981) and as Faye Dunaway's wisecracking fellow witch in "Supergirl" (1984). She impressed even in subpar material, perfecting the art of stealing a project from the supporting sidelines. She chewed up scenery to delightful effect as top teen model Nicollette Sheridan's stage mother/manager in the campy Morgan Fairchild nighttime soap, "Paper Dolls" (ABC, 1984).

Fleshing out her résumé with impressive guest-starring TV credits, Vaccaro kept busy, earning an Emmy nomination for an appearance on "The Golden Girls" (NBC, 1985-1992), as the widow of Dorothy's cross-dressing, never-seen brother. The actress continued to be an in-demand second banana, ably sparring with Valerie Harper in "Stolen: One Husband" (CBS, 1990) and Ann-Margret in "Following Her Heart" (NBC, 1994), before playing the mother of J y (Matt LeBlanc) in "The One with the Boobies" episode of "Friends" (NBC, 1994-2004).
Besides a small role in "Love Affair" (1994) with Warren Beatty, Annette Bening and Katharine Hepburn (in the latter's last screen performance), Vaccaro continued to lend her trademark raspy voice to numerous animated TV projects. Whether or not they could identify her by name, millions of children had grown up hearing Vaccaro voice characters on everything from "Nestor, the Long-Eared Christmas Donkey" (ABC, 1977), "The Smurfs" (NBC, 1981-89), "The Jetsons Meet the Flintstones" (syndicated, 1987), "Darkwing Duck" (ABC, 1991-92) to "The Critic" (ABC, 1994; FOX, 1995), "Johnny Bravo" (Cartoon Network, 1997-2004) and "American Dad!" (FOX, 2005- ). She essayed great humor and vulnerability on the big screen as Barbra Streisand's frumpy best friend in the Oscar-nominated hit, "The Mirror Has Two Faces" (1996), in which she had to deal with feelings of abandonment when Streisand transforms from ugly duckling to swan.
A role that ech d her "Midnight Cowboy" success, Vaccaro earned good notices for a sweetly delusional customer of male prostitute James Franco in "Sonny" (2002), as well as for the lead role in the kind-hearted ensemble comedy, "Boynton Beach Club" (2005), which followed the lives and loves of a group of senior citizens in a Florida retirement community. Vaccaro played both tough and tender as a woman who is unexpectedly widowed when a neighbor (Renée Taylor) accidentally runs over her husband; she then must deal with her family and friends' attempts to help her recover. Despite the vivid proof of her ability, Vaccaro, like many aging actresses, found it difficult find work in later years.

Although she was still able to notch the occasional prominent credit, like an episode of "Nip/Tuck" (FX, 2003-10), the offers slowed to a trickle, and she considered quitting show business completely and moving to France to be near her husband's family. Luckily, fate conspired to put Vaccaro on the radars of the production team making "You Don't Know Jack" (HBO, 2010), a pedigreed film about the life and career of controversial doctor-assisted-suicide advocate, Jack Kevorkian. Director Barry Levinson and star Al Pacino – who was an old theater buddy of the actress and at one time had shared a manager with her – were both fans of Vaccaro's work, and she landed the role of Kevorkian's protective sister, Margo Janus. Reviewers raved about the film, especially about Vaccaro's performance, predicting she would be shortlisted for all the top awards. She was indeed nominated for an Emmy for Outstanding Supporting Actress in a Miniseries or Movie in 2010. Critics and fans alike hoped that it would be a turning point for the actress, and she would find herself as in-demand as her talent – regardless of her age – deserved.
The TCM biography can also be accessed online here.