Brendan Gleeson. TCM Overview.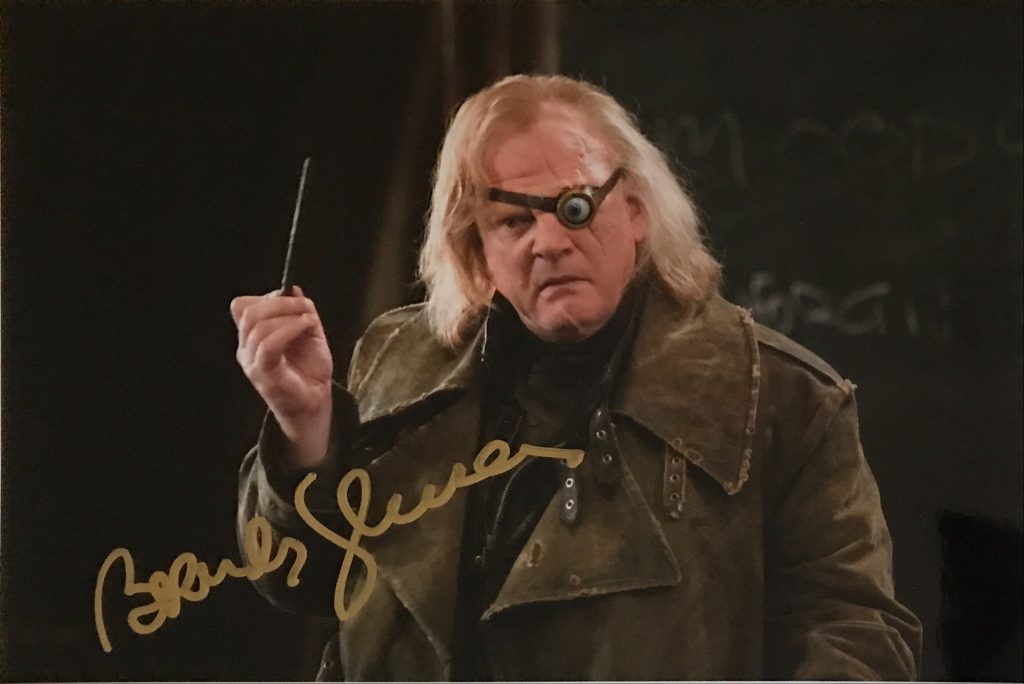 Brendan Gleeson has the unique distinction of playing both the great Irish hero Michael Collins and his often times adversary British Prime Minister Winston Churchill. He is a greatly gifted Dublin actor whose career has gone from strength to strength. His sons are now acting on both stage and in film.
TCM Overview:
A latecomer to films, Irish actor Brendan Gleeson spent much of his formative years training for and performing in theater before breaking into films and television at the relatively older age of 34. Supporting turns in homegrown productions like "The Field" (1990) and "Into the West" (1992) led to small parts in American features like "Far and Away" (1992) and his big break as right hand man to Mel Gibson's William Wallace in the blockbuster "Braveheart" (1995). Three years later, his turn as Irish criminal Martin Cahill in John Boorman's "The General" (1998) boosted his profile on the international scene, so he was soon dividing his time between major Hollywood projects like "Mission: Impossible II" (1999) and independent efforts like "28 Days Later" (2001). Dependable in just about every field, from children's fantasy â¿¿ he was Alastor "Mad-Eye" Moody in three of the Harry Potter films â¿¿ to epics like "Gangs of New York" (2002), to even more intimate projects like "Breakfast on Pluto" (2005) and "In Bruges" (2008), Gleeson's versatility elevated him to the pantheon of the character actor's character actor.
Born March 29, 1955 in Dublin, Ireland, Gleeson took to drama at an early age, and participated regularly in school productions. The works of Irish playwrights held particular interest to him, so as a high schooler, he tackled one of the most challenging roles in that country's canon: "Waiting for Godot" by Samuel Beckett. Upon graduation, he performed with the Dublin Shakespeare Festival while earning his keep as an office worker at a health board. On the advice of a director at the Dublin Festival, he auditioned for and was accepted into the prestigious Royal Academy of Dramatic Art, from which he graduated with honors. Gleeson then returned to Dublin, where he supported himself as a teacher while continuing to perform in local theater. After an opportunity to audition for the Royal Shakespeare Company presented itself, he returned to England to spend a few seasons with the acclaimed troupe.
The exposure and acclaim gave Gleeson the impetus to begin auditioning for films and television, and by 1989, he was landing small roles in UK television and features like Neil Jordan's "The Field," which marked his motion picture debut. He earned positive reviews for his performance as Irish revolutionary leader Michael Collins in "The Treaty" (ITV, 1991), and by the following year, was making his first appearance in an American feature, the Ron Howard epic "Far and Away" (1992). But it was Mel Gibson's bloody epic "Braveheart" that gave Gleeson his widest exposure to international audiences; as Hamish Campbell, loyal if brutish lieutenant to Gibson's William Wallace, Gleeson became a go-to for rough-hewn characters that let their fists do the talking in films like "I Went Down" (1997) and "The Butcher Boy" (1998).
Gleeson's true range got a stellar showcase in John Boorman's drama "The General" (1998), which recounted the life and celebrity of Irish master criminal Martin Cahill. His larger than life performance as the roguish thief, whose daring robberies and open flaunting of the law made him something of a folk hero in Dublin during the 1970s and 1980s, earned him numerous international awards, including Best Actor from the London and Irish Film Critics associations. The exposure also allowed him to make the jump to more significant roles in Hollywood projects, which began with John Woo's mega-hit "Mission: Impossible II" (2000), starring as the nefarious head of a biochemical company which plans to develop a deadly virus.
By the launch of the new millennium, Gleeson was dividing his time between major studio efforts like Steven Spielberg's "A.I.: Artificial Intelligence" (2001) and Martin Scorsese's "Gangs of New York" (2002) with UK films like Boorman's "The Tailor of Panama" (2001) and Danny Boyle's "28 Days Later" (2001), as well as smaller independent features like "Wild About Harry" (2000) and "Harrison's Flowers" (2000). In all cases, Gleeson's trademark attributes â¿¿ intense focus and emotional drive, as well as an essential everyman quality, no matter what the social standing of the role â¿¿ were on full display. In "Gangs," his former street fighter abandons his knife for the role of sheriff in 19th century New York, while his working class father in "28 Days" offers a glimpse of structure and humanity to a post-apocalyptic London until a mutant virus turns him into a ravenous killer. Gleeson's talent allowed him to tackle such intensely physical roles as well as quieter turns, like an out-of-control TV chef who undergoes a personality change after losing his memory in "Wild about Harry."
The year 2003 saw Gleeson working extensively in large-scale productions like "Cold Mountain" (2003) and Wolfgang Petersen's "Troy" (2004), for which he played the prideful King Menelaus, who launches the Trojan War after his wife, Helen, is stolen by Orlando Bloom's Paris. Supporting turns in M. Night Shyamalan's disappointing "The Village" (2004) and the expensive flop "Kingdom of Heaven" (2005) preceded Gleeson's scaling back to more independent projects like "Breakfast on Pluto" (2005), which found him taking transgender orphan Cillian Murphy under his wing. He also reunited with John Boorman for "The Tiger's Tail" (2006), a dark fantasy drama about a wealthy developer (Gleeson) whose underhanded deals have not only left him on the brink of financial disaster, but plagued by an identical and homicidal twin.
Gleeson did not stray from big-budget projects for long. In 2005, he was cast as Defense Against the Dark Arts professor Alastor "Mad-Eye" Moody â¿¿ so named for his glaring false eye â¿¿ in "Harry Potter and the Goblet of Fire," which earned him a Best Supporting Actor nomination from the London Film Critics Circle. He returned to the role in two sequels: 2007's "Harry Potter and the Order of the Phoenix" and "Harry Potter and the Deathly Hallows, Part 1" (2010). He also lent his voice and form to Wiglaf, trusted friend to "Beowulf" (2007) in Robert Zemeckis' CGI-animated adventure.
In 2008, Gleeson was cast as a kind-hearted hit man in the black comedy "In Bruges." As veteran killer Ken, Gleeson showed his comic skills as well as enormous warmth to his partner, the hapless Ray (Colin Farrell), whom Ken is ordered to but declines to murder after the younger man is devastated by the accidental murder of a child. The little-seen comedy found itself on the receiving end of numerous awards from the Golden Globes at the end of 2008, with a Best Supporting Actor nod going to Gleeson himself. The actor was further honored with nominations from the British Independent Film Awards and the Satellite Awards for his stellar work. Meanwhile, he delivered a sterling performance as Winston Churchill in the historical drama, "Into the Storm" (HBO, 2009), which earned the actor an Emmy win for Outstanding Lead Actor in a Miniseries or Movie. He was poised for more award glory when he was nominated for a Golden Globe later that year. After voicing Abbot Cellach in the animated "The Secret of Kells" (2009), Gleeson was a local loan shark who seeks revenge on three fugitives after the accidental death one of his gang members in "Perrierâ¿¿s Bounty" (2009). He barely registered when reprising "Mad Eye" Moody for "Harry Potter and the Deathly Hollows: Part 1" (2010), but co-starred opposite Matt Damon and Amy Ryan in Paul Greengrassâ¿¿ Iraq War thriller "Green Zone" (2010). Gleeson found himself back in awards contention when he played an unorthodox cop opposite Don Cheadleâ¿¿s straight-laced FBI agent in the Irish-made black comedy "The Guard" (2011), which earned him a Golden Globe nomination for Best Actor – Comedy or Musical.
The above TCM Overview can also be accessed online here.
"Time Out" interview with Brendan Gleeson can be accessed online here.