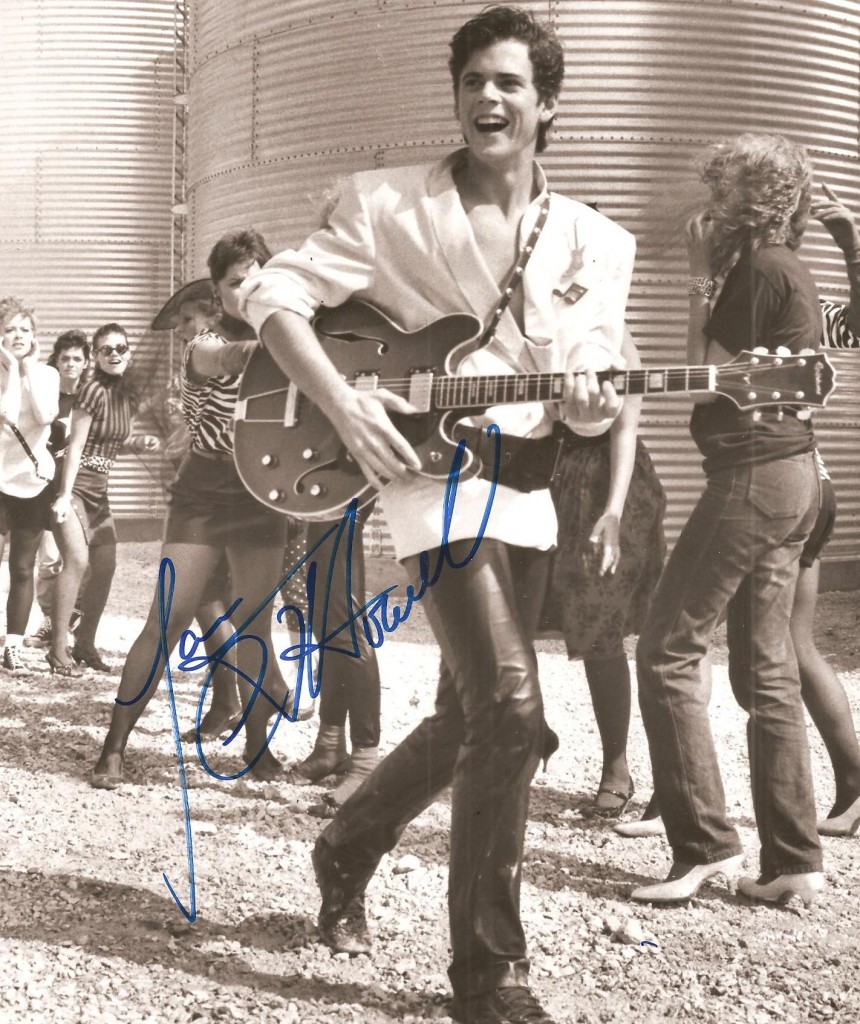 C. Thomas Howell was born in 1966 in Van Nuys, California. He made his mark in "The Outsiders" and also in "The Hitcher" with Rutger Hauer. In "Tank" he was the son of Shirley Jones and James Garner. His later films include "The Day the Earth Stopped".
TCM Overview:
When he was in his teens this baby-faced leading man's career blossomed with his affecting performance as Ponyboy Curtis, the sensitive greaser with the soul of a writer, in Francis Ford Coppola's classic, "The Outsiders" (1983). Then, as quickly as his Tiger Beat status began, the bottom fell out after only a few years. Despite such minor hits as "Red Dawn" (1984) and "Soul Man" (1986), Howell's career descended into direct-to-video flicks and filler TV movies for the latter part of the decade, into the 1990s. Of the all-star cast of "The Outsiders," Howell's big screen success was later overshadowed by Ralph Macchio's "Karate Kid," Emilio Estevez's Brat Pack films — to say nothing of Tom Cruise's "Top Gun" superstardom. Seemingly fine with his post-"Outsider" status, Howell continued to shine as an actor, even if the majority of the more than 50 films he appeared in were less than memorable.
The above TCM overview can also be accessed online here.
C. Thomas Howell's website here.