Capucine. TCM Overview.
Although she never became an "A" list star, and only made a handful of films in Hollywood, Capucine achieved screen immortality as the wife of Peter Sellers' Inspector Clouseau in The Pink Panther (1963), the first film in the popular series.
Germaine Hélène Irène Lefebvre was born in Saint-Raphaël, Var, France on January 6, 1928 to a middle-class family. As a teenager, she studied languages at the famous Beaux-Arts in Paris, but after the war in Europe ended, she was pressured by her family to get a job as a teacher. Instead, she went to work in a bank, but it didn't last long. A tall, strikingly beautiful woman with grey-blue eyes, (director George Cukor once said, "The camera has a love affair with her face,") she was discovered by a photographer while riding in an open carriage in Paris when she was 17. Soon after, she became a fashion model for Christian Dior and Givenchy. Around this time, she changed her name to a single word – Capucine, which is the French name for the nasturtium flower. She later told a reporter, "I hated Germaine and changed it when I became a model. Somehow the name just stuck – and here I am." She also became friends with another model and dancer named Audrey Hepburn, and the two were roommates for a time. Their friendship would last for the rest of Capucine's life.
Modeling led to film offers and Capucine made her cinema debut in the 1949 film Rendez-vous de Juillet, where she met actor Pierre Trabaud. The two were later married in 1950, but the marriage only lasted a year. Capucine would never remarry, although she would be linked with several famous men, including the film producer Charles K. Feldman. One day in the 1950s, Capucine decided she was bored and hopped on a transatlantic plane on the spur of the moment. "My modeling jobs took me around the world and gave me a great urge to travel. So I came to New York." Once there, she immediately got modeling work and met Feldman. The two began an affair and Feldman took her to Hollywood to study acting under Russian actor-producer Gregory Ratoff and to improve her English.
After studying for two years, Capucine was signed by Columbia, beating out 100 other contenders for the co-starring role opposite Dirk Bogarde in Song Without End (1960). She received the news from producer William Goetz on April Fool's Day. "All I could say was: 'Ha, ha. What a lousy April Fool's joke.'" Goetz had chosen Capucine for her looks, later describing his discovery as being a natural, "You can teach a girl to act but nobody can teach her how to look like a princess. You've got to start with a girl who looks like a princess – now that Grace Kelly no longer is with us."
The acting lessons with Ratoff paid off. Although Capucine found acting in a foreign language a challenge, she became more confident during shooting. "I was very cold in the beginning, but I warmed up as the picture progressed. That's the way we shot it. I was more than a little tense. […] I got much better as we went on." For her Hollywood debut, Capucine received a Golden Globe nomination as Franz Liszt's lover, the Russian Princess Carolyne Wittgenstein.
She was next cast as a prostitute who falls in love with John Wayne in North to Alaska (1960), but it was not a pleasant experience. Her lover, agent-producer Charles Feldman had given Capucine the role in his attempt to make her a big star, but Richard Fleischer, who had been Feldman and Wayne's first choice for director (he was later replaced with Henry Hathaway), thought her miscast. "Her English, like her experience, was minimal. […] Although she was beautiful, there was no spark of personality to back it up. I wondered how this bland, rather shy beauty was going to portray a spirited prostitute in an Alaskan whorehouse opposite John Wayne." Stewart Granger, who co-starred in the film agreed with Fleischer's assessment, "I hate to bad-mouth a lady. Capucine was not very good – let's just leave it at that."
To be fair, Capucine was unhappy with the part, saying, "I knew my role was window dressing. It was not a splendid role." She was also unhappy about working with John Wayne and complained about his ego. "It was a John Wayne picture. He knew it, and he expected everyone else to know it." She was also surprised that he wore a toupee and lifts in his shoes to make him taller than his already impressive 6'4." Despite the unpleasant experience, North to Alaska was a box office hit.
Her next Hollywood film, The Lion (1962), costarred Capucine with William Holden, who immediately fell in love with her. Holden called her "the most beautiful woman in the world," and the two began a long affair. Holden was still married to actress Brenda Marshall and a good friend of Charlie Feldman. The affair made him feel tremendous guilt, which affected his health. After Capucine appeared as a prostitute pursued by both Barbara Stanwyck and Laurence Harvey in Walk on the Wild Side (1962), she moved to Switzerland, where Holden would follow her.
The Pink Panther (1963) was intended to be the first of a film series for David Niven, with the British actor playing Sir Charles Litton, a gentleman jewel thief. However, it was Peter Sellers, as the bumbling French detective Jacques Clouseau, who stole the film and the series from Niven. The Pink Panther was directed by Blake Edwards and shot in Europe, with Sellers, Niven, Robert Wagner and Ava Gardner in the original cast, but when Gardner made too many demands for perks like her own chauffeur, make-up man and a private villa during filming, she was replaced. Janet Leigh was offered the role, but she had just remarried and wasn't immediately available for work. Instead, Capucine, who was now living full-time in Switzerland, played the beautiful Madame Clouseau.
Another film with Holden, The 7th Dawn (1964) followed and the couple broke up afterwards, although they remained good friends. When Holden died in 1981, he left Capucine $50,000 in his will. Capucine remained in Europe, where she made films of varying quality, including a reteaming with Peter Sellers in What's New Pussycat? (1965), playing a character named "Miss Lefebvre," her real name. Her last film of note in the '60s was Fellini's Satyricon (1969). After that, Capucine made few American films, concentrating on European productions throughout the '70s.
Pink Panther co-star Robert Wagner was able to get her a guest star appearance on his television show Hart to Hart, which co-starred Stefanie Powers. Powers had also been involved in a long romantic relationship with William Holden. Instead of being jealous of each other, Powers and Capucine became friends. Powers wrote in her autobiography, "Cappy and I had loved the same man, at very different times and under very different circumstances, but it never got in the way of our enjoying each other as friends."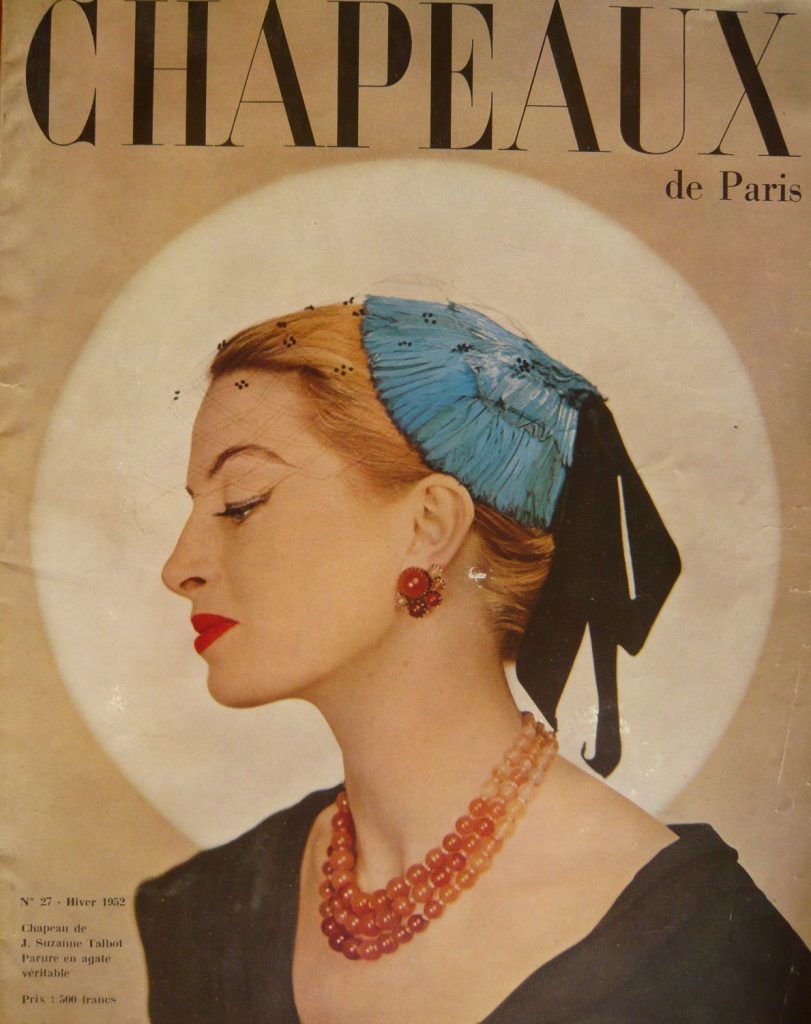 The same year that Capucine worked with Wagner, she also returned to the Pink Panther franchise with two films, Trail of the Pink Panther (1982), in which she returned to her role of the former Mrs. Clouseau, now married to David Niven's character, Sir Charles Litton, and Curse of the Pink Panther (1983) with Robert Wagner. Following this, she appeared on Murder, She Wrote and a few TV mini-series before returning to Europe.
Capucine had long suffered from manic-depression and, over the years, had made several attempts at suicide. By 1990, her career had been reduced to sporadic work and she was living alone in her penthouse apartment in Lausanne, Switzerland. On March 17, 1990, Capucine, who was described by the police as ill and depressed, leapt to her death from her eighth-story home. Her only known survivors were her three cats. Ironically, it would be Audrey Hepburn, another of William Holden's ex-lovers and a good friend of Capucine, who telephoned Stefanie Powers to tell her of Capucine's death. Powers later wrote, "Cappy harbored hidden emotional demons. She fought the best she could until, in the end, she was overwhelmed by a feeling of life's futility."
by Lorraine LoBianco
TCM Article on Capucine can be accessed here.
Daily Telegraph Article
There have been some very famous mononymous persons – Cher, Sting, Björk, Plato – but of all of them, Capucine must have been the most beautiful. Blake Edwards, who directed her in The Pink Panther (1963), called her "part Mona Lisa. That smile". Christian Dior, for whom she had modelled in Paris, was struck by her "old eyes, her eyes were impervious".
These days, if you remember Capucine at all, it is probably from those Pink Panther films, in which she plays Inspector Clouseau's wife, who can afford her conspicuous head-to-toe Yves Saint Laurent because she's nicking jewels behind his back. ("On a police inspector's salary! How many women could save enough out of the housekeeping to buy a mink coat?" asks the besotted Clouseau. "Well, it's not easy!" she replies.)
The part of Madame Clouseau was also stolen, from Ava Gardner, who was dropped when she became too demanding. Capucine made a better mannequin for the outfits, not unexpectedly.
Born Germaine Lefebvre on the Côte d'Azur in 1928, she ran away to Paris as a teenager. There she became a couture model, discarded her dowdy name and met Audrey Hepburn, who would become her best friend. (She also once shared a cabin, as a cruise ship model in 1952, with a teenage nightclub dancer called Brigitte Bardot.)
Capucine is not thought a great actress – her co-star Laurence Harvey went so far as to call her "ghastly" – but she had a flair for physical comedy that was overlooked. Watch her in The Pink Panther strip off in the lift as her pursuers run up the stairs, so that she emerges (ding!) in total disguise, then grins with relief when she realises she's fooled them. Capucine is good at switching from dignified to undignified and back again. The trouble is, she was very rarely required to.
Her point, as Hollywood saw it, was to fill the Grace Kelly slot after Kelly became actual royalty. In the words of William Goetz, the producer who gave Capucine her first lead, as the Russian princess Carolyne Wittgenstein, in a 1960 Dirk Bogarde vehicle: "You can teach a girl to act but nobody can teach her how to look like a princess. You've got to start with a girl who looks like a princess."
This led to some frustrations. The press nicknamed her "the haughty heron". In 1968, Capucine told an Italian magazine she wished she didn't always have to be elegant, that she longed to play a "dishevelled woman", but "since the directors know I was a model, it is obvious that they can't see me as anything else." In 1965, she told Time magazine: "Sometimes I feel I would like to cut loose and start throwing pies."
For someone intended to fill Grace Kelly's Cinderella slippers, Capucine's own life turned out to be very uncharmed. Beauty was her great strength, but it was also a limiting factor. "Men look at me like I'm a suspicious-looking trunk, and they're customs agents," she once said.
As she aged, she felt unable to present the façade required, and stopped going out. The parts for countesses and princesses dried up. The director Luchino Visconti turned her down for Tadzio's mother in Death in Venice (1971), a part Bogarde was angling for her, because: "She has a horrible voice and too many teeth. She looks like a horse, a beautiful horse, I know that, I was a trainer. I know all about horses, but I don't want a horse."
None of this might have mattered, but Capucine was also a suicidal depressive. Hepburn saved her life when she took an overdose of pills, but in 1990 she threw herself from the roof of her Lausanne apartment block. If she hadn't, she would have been 90 today. She left $100,000 apiece to Unicef and the Red Cross, in honour of Hepburn; her ashes were scattered by Givenchy.
When Capucine died, little was known of her for sure. Her obituaries couldn't even agree on the number of cats she left behind. Partly this was a symptom of her having been looked at all her life, rather than listened to; partly it was to do with her habit of gently fictionalising her life as she went along (arch in interviews, which she found dull, she invented new dates of birth); partly because she rarely bothered to correct misinformation printed about her.
Gossip columnists tied her up in various romances – to the producer Charles K Feldman, to her co-stars William Holden and Bogarde (who said she was the only woman he could ever have married) – but it isn't clear whether any of these "love affairs" were real. "What is social, they want to make seem sexual," she told Boze Hadleigh, the Hollywood historian.
The truth is that Capucine, who played Barbara Stanwyck's love interest in Walk on the Wild Side (1962) and kissed Suzy Kendall on the lips – racy for the time – in Fräulein Doktor (1969), was bisexual off-screen, too. George Jacobs, Frank Sinatra's valet, said she was one of the very few women who wouldn't give Frank the time of day. Laurence Harvey, the male lead in Walk on the Wild Side, told her: "Kissing you is like kissing the side of a beer bottle."
When Hadleigh interviewed Capucine for his book Hollywood Lesbians, she told him: "Most Americans think it's either 100 per cent heterosexual or 100 per cent homosexual. It's much more complex than that. Look at ancient Greece." When asked if she would describe herself as heterosexual, she replied: "Oh, I wouldn't. But if the publicity people would see a need to say that, I don't care… most publicity is not true."
Federico Fellini said of Capucine that "she had a face to launch a thousand ships… but she was born too late." Perhaps. But would more recognition have made her happy? We will never know. Capucine was often described as "sphinx-like" in life, and now, in death, she really is