Cathleen Nesbitt IMDB
Cathleen Nesbitt hailed from Belfast where she attended Queen's University. In 1911 she joined the Irish Players and performed with them in the U.S. in Synge's "The Well of the Saints" and "The Playboy of the Western World". She was the love of the poet Rupert Brooke who was to die in World War One. An interesting article on their releationship can be sourced on the Telegraph website here.
Over the next thirty years she made many British theatre and film appearances. In 1951 she was on Broadway with Audrey Hepburn in "Gigi" and made her first American film in 1953 which was "Three Coins in the Fountain". In 1956 she was back on Broadway again in "My Fair Lady".Her last film was in 1980 when she made "The Never Never Land" at the age of 92. She died two years later.
IMDB entry: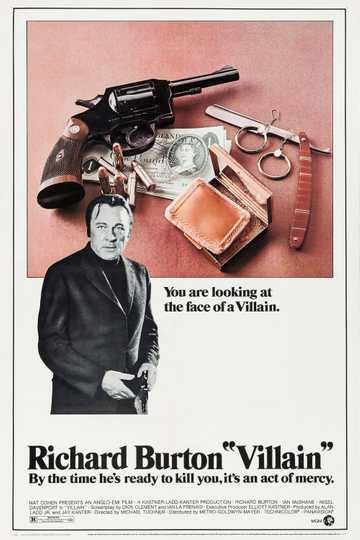 Diminutive, genteel Cathleen Nesbitt was a grand dame of the theatre on both sides of the Atlantic in a career spanning seven decades. Among almost 300 roles on stage, she excelled at comic portrayals of sophisticated socialites and elegant mothers. Hollywood used her, whenever a gentler, sweeter version of Gladys Cooper was needed, yet someone still possessed of a subtly sarcastic wit and turn of phrase. Cathleen attended Queen's University in Belfast and the Sorbonne in Paris. Encouraged by a friend of her father – none other than the legendary Sarah Bernhardt – to enter the acting profession, she was taken on by Victorian actress and drama teacher Rosina Filippi (1866-1930). Cathleen's first appearance on stage was in 1910 at the Royalty Theatre in London. This was followed in November 1911 by her Broadway debut with the touring Abbey Theatre Players in 'The Well of the Saints'.
From here on, and for the rest of her long life, she was never out of a job, demonstrating her range and versatility by playing anything from villainesses to being a much acclaimed Kate in Shakespeare's 'The Taming of the Shrew', Perdita in 'The Winter's Tale', Audrey Hepburn's grandaunt in 'Gigi', the Dowager Empress in 'Anastasia' and the gossipy 'humorously animated' Julia Shuttlethwaite of T.S. Eliot's 'The Cocktail Party'. Her Mrs. Higgins in 'My Fair Lady', Brooks Atkinson described as played with 'grace and elegance', which also pretty much sums up Cathleen's career in films.
Her first motion picture role was a lead in the drama The Faithful Heart (1922), adapted from an Irish play. She then absented herself from the screen for the next decade, resurfacing in supporting roles in British films, though rarely cast in worthy parts, possible exceptions being Man of Evil (1944) and Jassy (1947). Her strengths were rather better showcased during her sojourn in Hollywood, which began in 1952. In addition to prolific appearances in anthology television, she also appeared in several big budget films, most memorably as Cary Grant's perspicacous grandmother in An Affair to Remember (1957) and as gossipy Lady Matheson (alongside Gladys Cooper) in Separate Tables (1958). One of her last roles of note was as Julia Rainbird, who instigates the mystery in Alfred Hitchcock's final film, Family Plot (1976).
On the instigation of her friend Anita Loos, author of 'Gentlemen Prefer Blondes', Cathleen wrote her memoirs, 'A Little Love and Good Company' in 1977. For her extraordinarily long career in the acting profession, she was awarded a CBE in the Queen's Honours List the following year. She retired just two years prior to her death in 1983 at the age of 93.
– IMDb Mini Biography By: I.S.Mowis
The above IMDB entry can also be accessed online here.
Her obituary in "The Los Angeles Times" can be accessed here.