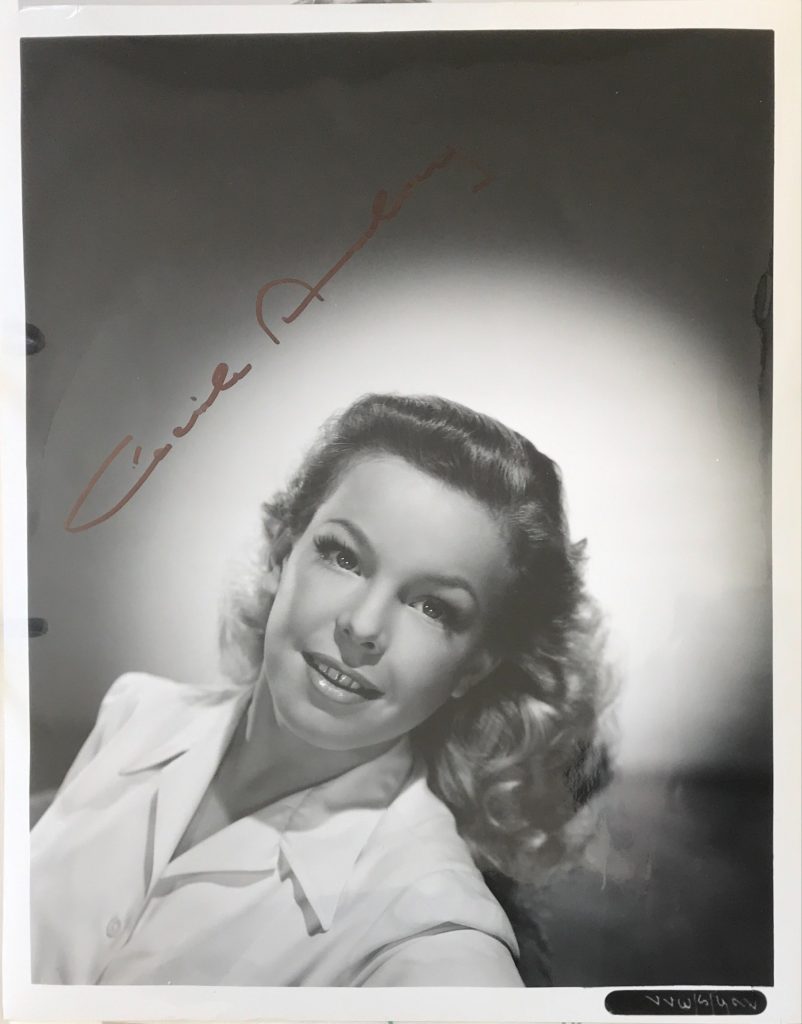 Cecile Aubry obituary in "The Guardian" in 2010.
Cecile Aubry was born in Paris in 1928. She achieved cinema fame with the film "Manon" in 1949. She starred opposite Tyrone Power in "The Black Rose". She retired from acting early and became a very successful children's writer. She died in 2010.
Her "Guardian" obituary by Ronald Bergan:
In 1950, in a blaze of typical Hollywood publicity, Cécile Aubry, who has died of lung cancer aged 81, was signed up by 20th Century-Fox to co-star with Tyrone Power and Orson Welles in Henry Hathaway's The Black Rose. It was to be Aubry's only American film, placing her among several French actresses who had short-lived Hollywood careers after the liberation of France in 1944. The petite, blue-eyed blonde with a seductive pout had appeared previously in only one film, playing the title role in Henri-Georges Clouzot's Manon (1949), which won the Golden Lion at the Venice film festival. In this dark updating (to post-second world war Paris) of the Abbé Prévost's 18th-century novel Manon Lescaut, the 20-year-old Aubry made an immediate and vivid impression. She managed to bring out the duality of the character – both femme fatale and femme enfant – making her a precursor to the sex-kitten Brigitte Bardot.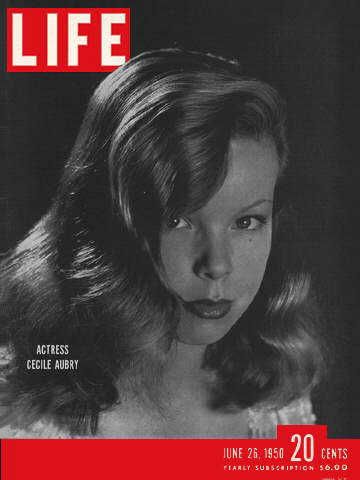 Born Anne-José Madeleine Henriette Bénard into a wealthy family in Paris, she had an English governess and a personal dance teacher. In her late teens, she joined the celebrated acting school run by René Simon, where she was spotted by Clouzot. "To achieve what he wanted, Clouzot pushed the actors to the limit, especially the women," Aubry said. "But he also declared that he needed to be in love with the leading women he directed. The shoot was very long and very difficult, seven months. Clouzot sacrificed everything and everyone to his creation." Hathaway also had a reputation as a bully, but in The Black Rose he failed to get good performances from Power, as a 13th-century Saxon nobleman seeking his fortune in the far east, or from Welles, hamming it up hugely as a Mongol warlord, or from Aubry as a half-English, half-Arab captive (with a French accent!) whom Power rescues from Welles. According to the New York Herald Tribune of the day: "The heroine is portrayed by Cécile Aubry with a studied gamin intensity. She bedevils the handsome Englishman with arch gestures when he is in the greatest peril. In a nonsensical role, she pouts prettily and puts on a variety of oriental costumes." This, more or less, sums up the reaction to Aubry's irritating performance, and her Fox contract was not renewed.
During the shooting of The Black Rose in Morocco, she met Si Brahim El Glaoui, the oldest son of the pasha of Marrakech. They were married in secret because she thought that a marriage would harm her Hollywood career. On her return to France, Aubry starred in French and German versions of Bluebeard (1951), both directed by Christian-Jaque, with Pierre Brasseur and Hans Albers in the title role respectively. Aubry played Bluebeard's seventh wife as a sexy teenager, even performing a silhouetted striptease that left little to the imagination. She appeared in a few forgotten movies in Italy and Spain, then retired from acting and lived in Morocco with her husband. After her divorce, she settled in France, where she became a director and writer of children's television series.
The most notable of these was the hugely successful Belle et Sébastien. Adapted by Aubry from her own novel, it ran for 13 episodes in 1965, with two sequels broadcast in 1968 and 1970. The adventures of a young boy, Sébastien (played by her son, Mehdi El Glaoui), and his large white dog, Belle, in a small village in the Pyrenees, the series continues to be shown on television internationally to each new generation. A dubbed version was broadcast by the BBC from 1967 to 1968. Aubry is survived by Mehdi, who continued as an actor into adulthood.
• Cécile Aubry (Anne-José Madeleine Henriette Bénard), actor, writer and director, born 3 August 1928; died 19 July 2010
Her "Guardian" obituary can be accessed also online here.