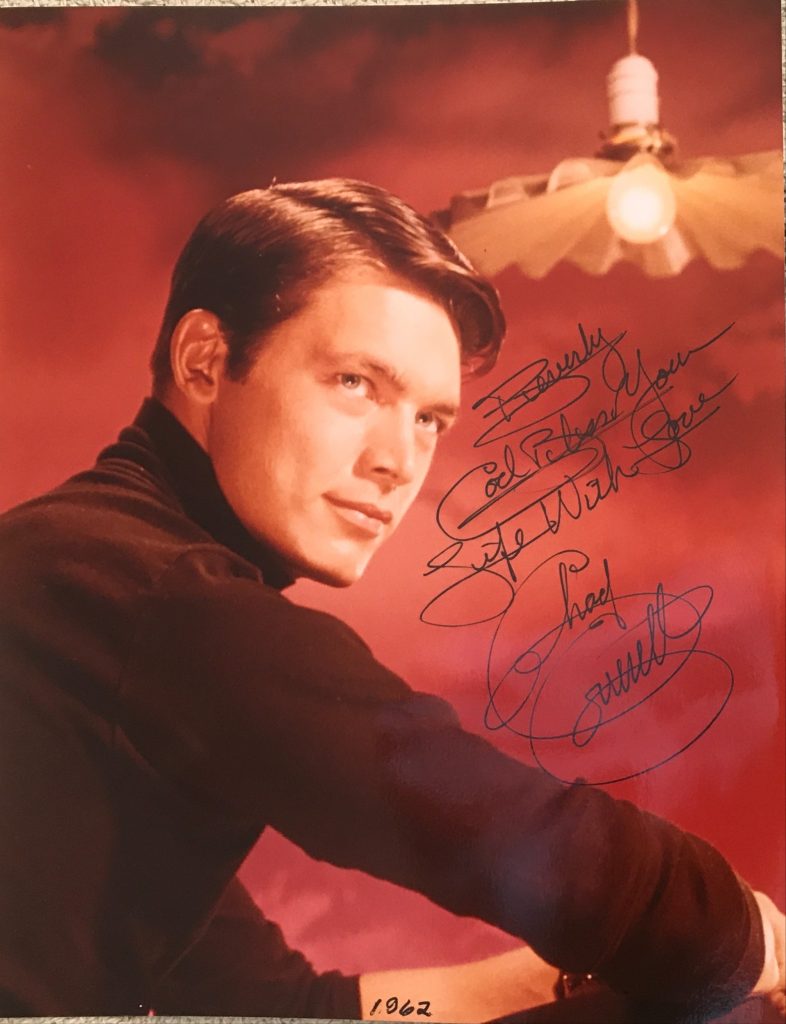 Chad Everett obituary in "Los Angeles Times".
Chad Everett is a ruggedly handsome actor who played young Dr. Joe Gannon on the TV drama "Medical Center," has died. He was 75.
Everett died Tuesday at his home in the Los Angeles area after battling lung cancer, his daughter Katherine Thorp told the Associated Press. Everett's wife of 45 years, actress Shelby Grant, died of an aneurysm in June 2011 at 74.
Although Everett had a range of TV and movie roles over a career that began in the early 1960s, he made a lasting impression as Dr. Gannon on "Medical Center." The dramatic series aired on CBS from 1969 to 1976 and followed the personal and professional lives of the staff at a teaching hospital in Los Angeles.
"Understatement is apparently a highly salable commodity on TV," a Washington Post reporter wrote in a 1975 article on male stardom. "Chad Everett, a big city type, seldom stoops to histrionics as he lethargically makes his rounds on 'Medical Center.' "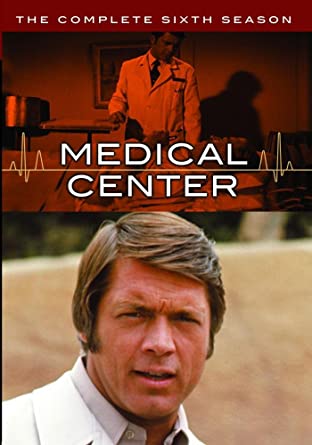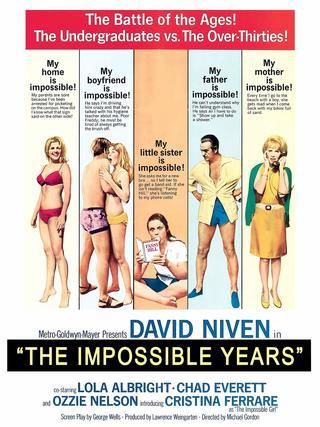 Everett arrived in Hollywood from the Midwest. He was born Raymond Lee Cramton in South Bend, Ind., on June 11, 1937, and grew up in Dearborn, Mich., where his father was a race car driver and racing mechanic. He studied drama at Wayne State University in Detroit.
"I went into acting because I'm easily bored," Everett told The Times in 1966, several years after he had changed his name for professional reasons. "I had tried — in my own juvenile way — music, football, business with my father. All of them bored me. Acting seemed to give vent to a lot of different feelings."
He landed jobs on episodic TV shows beginning in 1961 and then won a featured role on the TV western "The Dakotas" in 1963.
He signed a contract with MGM in 1964 and appeared in "Made in Paris" with Ann-Margret and "The Singing Nun" with Debbie Reynolds in 1966.
Everett worked steadily in television before and after "Medical Center," appearing as a regular in "Hagen," "The Rousters," "McKenna," "Melrose Place," "Manhattan, AZ" and as recently as last year on "Chemistry," a USA network drama.
His movie roles included parts in "Airplane II: The Sequel" (1982), the 1998 remake of"Psycho"and "Mulholland Dr." (2001).
Everett was taken to court three times by actress Sheila Scott, who claimed he was the father of her son Dale, who was born in 1973. The long-running paternity dispute ended in 1981 when a Los Angeles County Superior Court jury ruled in favor of Everett, who steadfastly denied the claims.
In addition to Thorp, he is survived by his other daughter, Shannon Everett, and six grandchildren.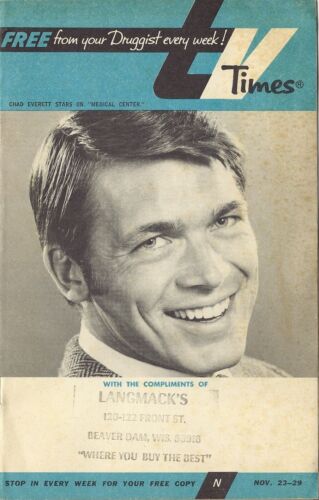 TCM Overview:
A masculine leading man on television and in the occasional feature during the late 1960s and 1970s, Chad Everett rose to fame as a young doctor on the popular drama "Medical Center" (CBS, 1969-1976) before enjoying a long career as a series lead and guest player on the small screen for over four decades. Everett left the Midwest in 1960 for Hollywood, where he enjoyed a minor career as a youthful romantic lead in modest features like "Made in Paris" (1966) and "The Singing Nun" (1966). "Medical Center," which partnered him with James Daly as surgeons at a Los Angeles university hospital, thrust him into stardom, but he never found a subsequent project that equaled its popularity. However, Everett remained a constant presence on television well into the new millennium, playing gracefully aging fathers, stern authority figures and even the occasionally mature romantic role. Though never a critical favorite nor highly lauded for his work, Chad Everett was a dependable performer, which granted him a rarity in show business â¿¿ steady work for over a half-century.