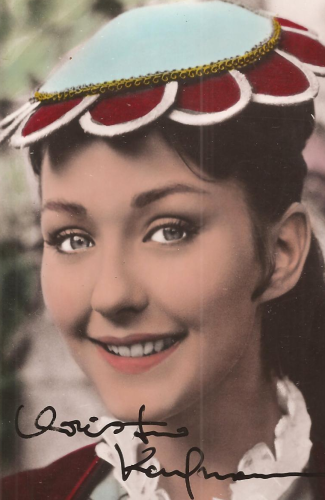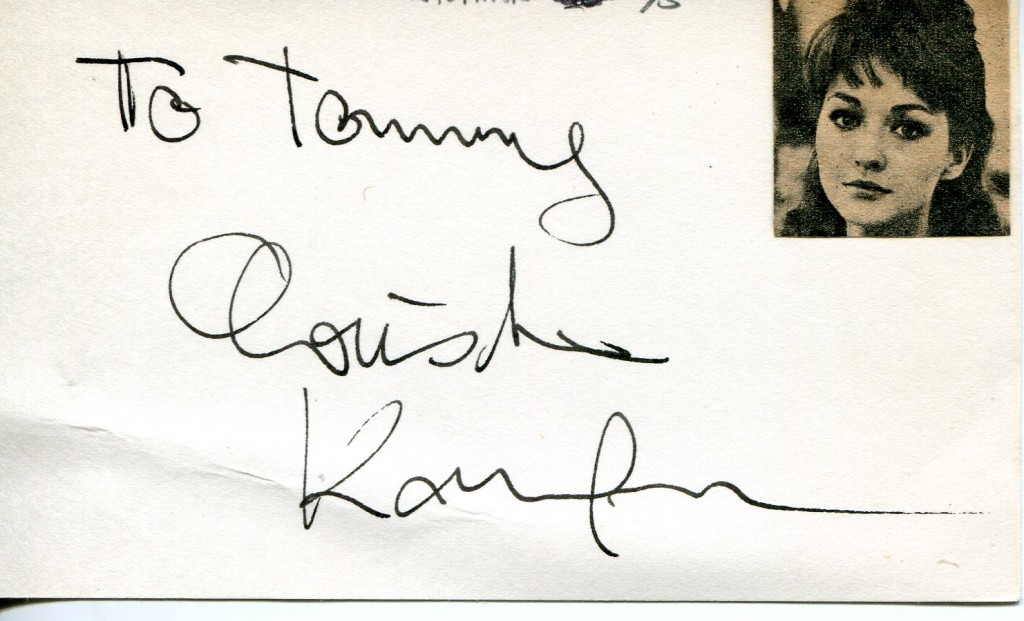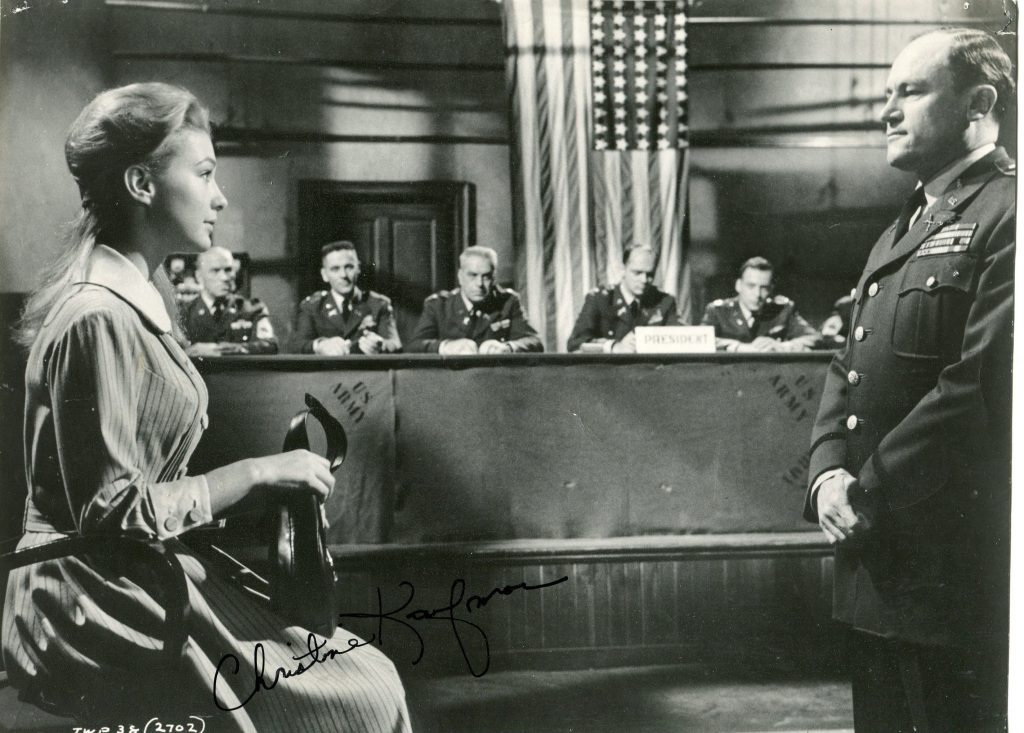 Christine Kaufmann obituary.
Christine Kaufmann died in a Munich hospital in the night to March 28, 2017. At 72, she lost her battle with leukemia. Her daughters Alexandra and Allegra and her granddaughters Elisabeth and Dido were with her during her final days.
Christine Kaufmann initially thought that she suffered from a flu. The doctors diagnosed her with leukemia. She was last seen on TV on March 12, 2017 in a cooking show on the channel münchen.tv where, according to media reports, she was talking about morning and death, without revealing that she was fighting leukemia.
Christine Kaufmann was born on January 11, 1945 in the Austrian region of Styria. She was the daughter of the German air force officer Johannes Kaufmann and the French theatrical makeup artist Geneviève Gavaert.
On the film website IMDB, Christine Kaufmann has 109 film credits (until 2014). Here a few milestones of her career: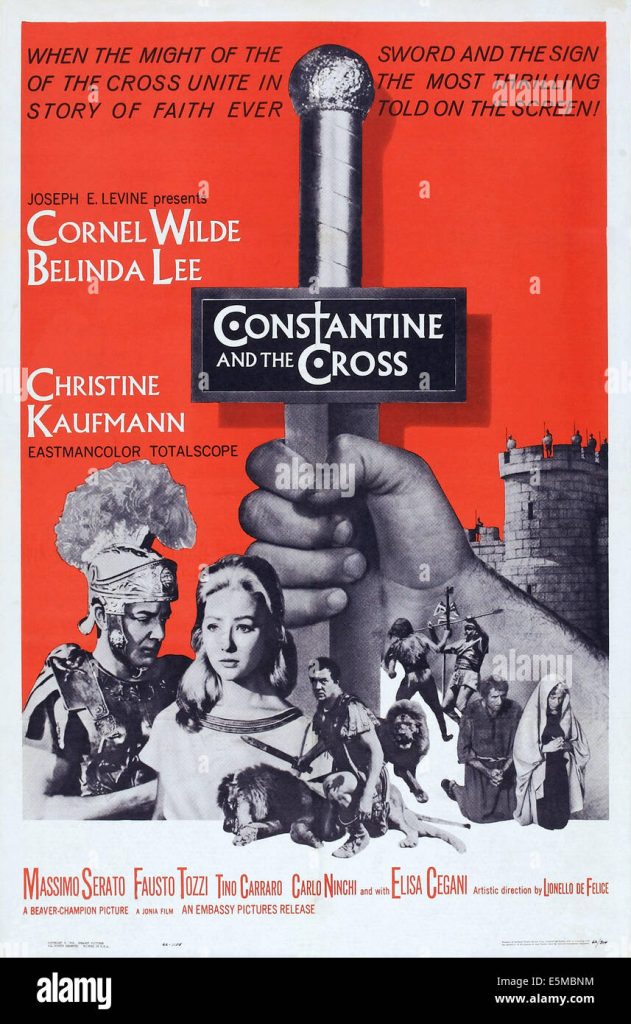 She was a child-star who made her (uncredited) acting debut in 1952 in the movie Im Weissen Rössl, based on Willi Forst's operetta of the same name. The following year, she was part of the circus movie Salto Mortale with Karlheinz Böhm. In 1954, she rose the greater prominence with her role as "Rose-Girl Resli" (Rosen Resli) in the eponymous film drama based on the book by the Swiss writer Johanna Spyri, who is most famous for her book Heidi.
After a series of German films, she went to Italy. In 1959, she could for instance be seen in the movies Primo amore by director Mario Camerini, in The Last Days of Pompeji with Steve Reeves and in Vacanze d'inverno, an Italian comedy starring famous actors such as Alberto Sordi, Michèle Morgan and Vittorio De Sica.
In 1962, Christine Kaufmann won a Golden Globe for her 1961-Hollywood debut Town Without Pity (DVD at AmazonUSA). She plays a German girl raped by American soldiers. Kirk Douglas plays the role of US major Steve Garrett who defends the rapists and blames the girl for what happened. His attacks push her to commit suicide.
In real life, the friendship of Christine Kaufmann with co-star Kirk Douglas lasted until the end. According to the German tabloid Bild, he prayed for her during her last days.
In the 1962-movie Taras Bulba (DVD at AmazonUSA) Christine Kaufmann (as Natalia Dubrov) starred alongside Yul Brynner (as Taras Bulba) and Tony Curtis (as Andriy Bulba). Still a teenager, she married Tony Curtis the following year, after he had divorced from fellow actress Janet Leigh.
Christine Kaufmann was the second of six wives of Tony Curtis, with whom she had two children, Alexandra (*1964) and Allegra (*1966).
They starred again together in the 1964-movie Wild and Wonderful. However, Kaufmann and Curtis divorced in April 1968. Tony Curtis married a photo model just days after the divorce.
Alexandra and Allegra first stayed with their mother, who moved to Germany in 1969. The couple made headlines with their child custody fight. When the daughters were 6 and 8 and Christine was shooting a movie, Tony flew the girls without her consent from London to the United States. In the end, the children stayed with their father in the United States. According to Allegra Curtis, her mother did not care too much about their children. Luckily, there was the nanny. In 2013, Christine Kaufmann told German media that it was best for the children to stay with their rich and famous father; they all had US passports. For eight or nine years, she had only the right to see her daughters six weeks a year. Therefore, the children later came back to her to Germany. First Alexandra, and roughly a year and a half later Allegra followed.
Christine Kaufmann said about her divorce that she was one and green and, therefore, did not ask Tony Curtis for money. She later regretted it because, just before he died, he disinherited his children in favor of his last wife with whom he had no children.
In Germany, Christine Kaufmann continued her film career and starred in TV episodes of Der Kommissar and Derrick. She made movie such as Der Tod der Maria Malibran in 1971 and Willow Springs in 1973. In 1981, she shot two movies with the famous German director and actor Rainer Werner Fassbinder: Lili Marleen and Lola, in which she had the minor part of Susi; Barbara Sukowa played Lola. Memorable is the TV series by director Helmut Dietl Monaco Franze — Der ewige Stenz, in which she starred as Olga Behrens in 1982. In addition, Christine Kaufmann was a sidekick in 2 of the 24 episodes of the comedy series Harald und Eddi with Harald Juhnke and Eddi Arent.
Christine Kaufmann was not a nun and, in 2014, admitted some affairs, including sex with Eric Clapton, Patrick Süskind and Warren Beatty. Her most influential man was German film, opera and theatre director Peter Zadek, whom she loved all her life although they never became a couple, she told Bild in 2014.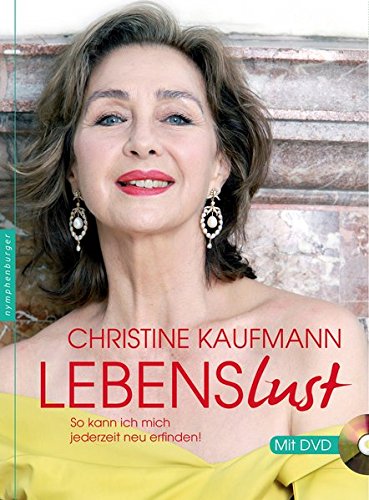 In 1974 and in 1999, Christine Kaufmann posed nude for Playboy; even at 54, she still looked great. From 1999 until 2012, she marketed her own cosmetic and wellness products on the TV shopping channel HSE24. She could also be admired in many theatre plays. In addition, one has to mention Christine Kaufmann's many books, three of which you can find on this page.
After her divorce from Tony Curtis, Christine Kaufmann was married to TV director Achim Lenz (1974-76), musician and actor Reno Eckstein (1979-1982) and illustrator Klaus Zey (1997-2011).
Christine Kaufmann: Lebenslust. Nymphenburger Verlag, 2014, 134 pages. Order the hardcover book in German from Amazon.com, Amazon.de.