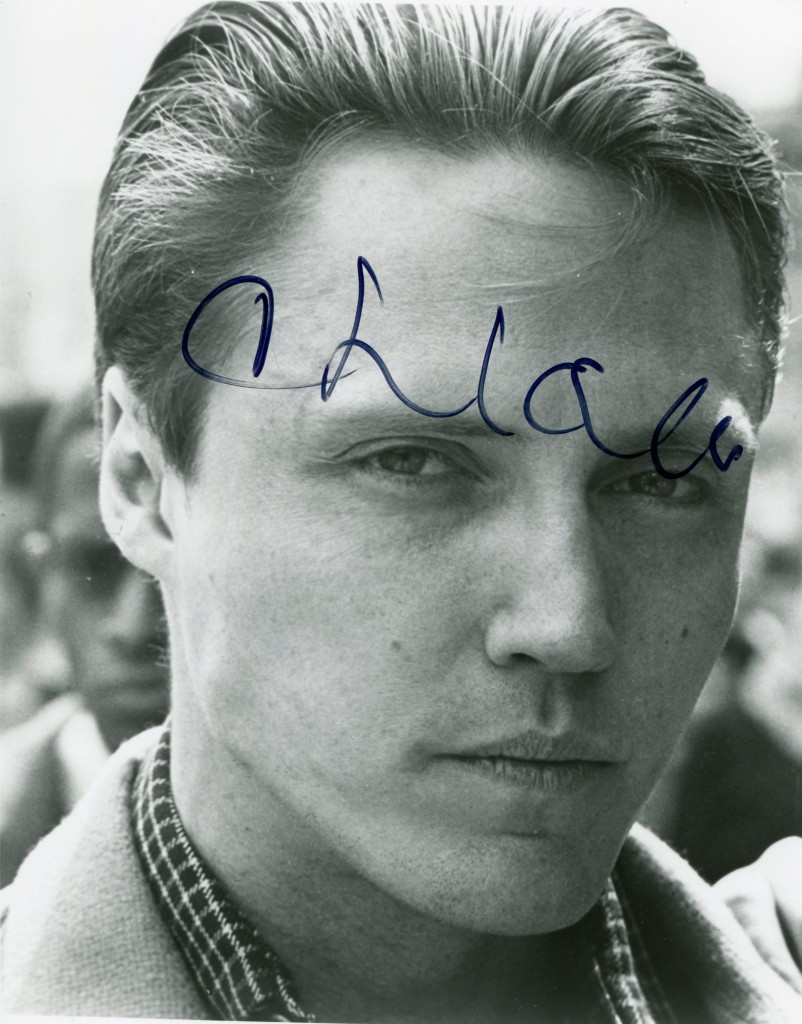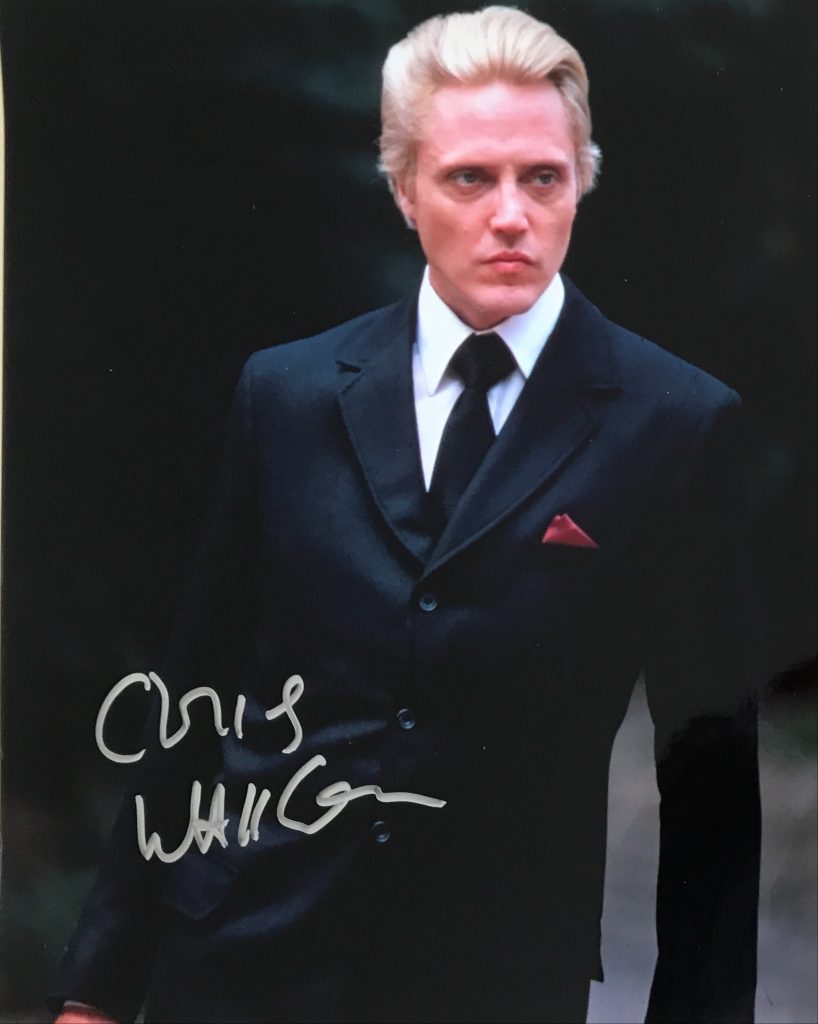 Christopher Walken. TCM Overview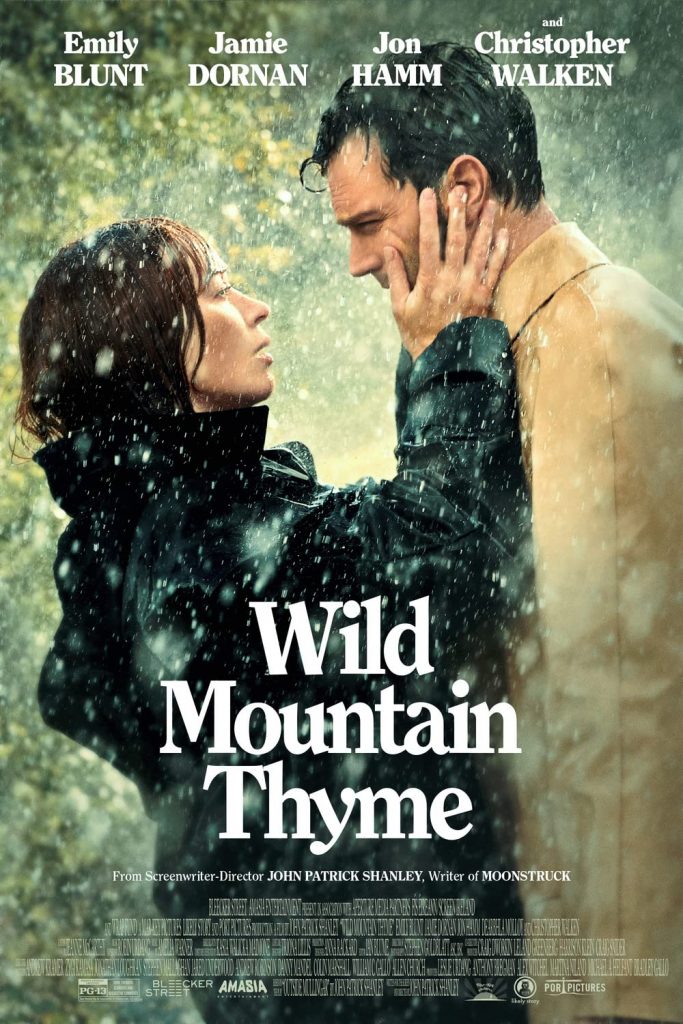 TCM Overview:
Christopher Walken has to be included in the Top Ten Favourite Actors of any self respecting movie buff. He continues to surprise with his quirky characters in both mainstream films and independent movies. A native New Yorker he has most recently been on Broaday in Martin McDonagh's new play "A Beheading in Spokane". Walken won an Oscar for "The Deer Hunter" and also shone in Michael Cimino's flop epic "Heaven's Gate". This movie is in definite need of reappraisal.
Having made the rare successful transition from child player to adult star, Christopher Walken went on to become one of the most respected and sometimes feared performers on screen, if only because of his offbeat portrayal of sinister villains. With a dry, deadpan delivery that was oft-imitated by his contemporaries, Walken himself was as much of a cultural phenomenon as some of his performances. After cutting his teeth on the stage in musicals and later dramatic productions, he made his first impression on film as the demented brother of the titular "Annie Hall" (1977) before winning an Academy Award for his tormented Vietnam veteran who becomes obsessed with playing Russian roulette in "The Deer Hunter" (1978). With his status secure, Walken spent the next few decades turning in numerous performance gems in a never-ending string of projects that ranged from Oscar-winning films to bargain bin rentals, including "Biloxi Blues" (1988), "True Romance" (1993) and "Pulp Fiction" (1994). Peppered into his résumé were some of the most outlandish, over-the-top villains ever put on film, like the bleach-blonde industrialist Max Zorin in "A View to a Kill" (1985); the corrupt business man, Max Shreck, who wears human molars as cuff links in "Batman Returns" (1992); and the sadistic Headless Horseman in "Sleepy Hollow" (1995). Though occasionally in danger of self-parody throughout his career, Walken was always relevant, as the "More Cowbell" skit on "Saturday Night Live" (NBC, 1975) indicated. He was also capable at any time of turning in an Oscar-caliber performance, as he did in "Catch Me If You Can" (2002), proving that the always unpredictable Walken was worthy of his stature as one of the most respected actors working in Hollywood.
Born on March 31, 1943 the same night as the Broadway debut of "Oklahoma!" â¿¿ and raised in Astoria, Queens, NY, Walken was raised by his father, Paul, a baker who emigrated from Germany, and his mother, Rosalie, also a baker who emigrated from Scotland. Since his mother was enamored by show business, Walken and his two brothers, Glenn and Kenneth, were pushed into dance, modeling and acting at a very young age. After beginning his career at the age of three as a catalog model, he was used as an extra whenever the likes of Jerry Lewis, Steve Allen or Jackie Gleason need children in the background for their comedy skits. Later, he was enrolled at the Professional Childrenâ¿¿s School, where he continued training as an actor and dancer while he occasionally replaced brother Glenn as Mike Bauer on the daytime soap opera, "The Guiding Light" (CBS, 1952-2009) between 1954-56. While in his mid-teens, Walken made his Broadway debut in Archibald MacLeishâ¿¿s Pulitzer Prize-winning play, "J.B." (1959), a contemporary take on the Book of Job set in a modern circus.
Walken finished his studies at the Professional Childrenâ¿¿s School in 1961, during which time he spent a summer working as a lion tamer for the Tarryl Jacobs Circus, where he entered the cage of an old, toothless lion with a whip and demanded "Up, Sheba, up!" By the middle of the decade, Walken performed in several musicals, including as a member of the chorus in "Baker Street" (1965). While few chorus players managed to segue into dramatic roles, Walken was an exception when he landed the role of King Philips in the historical drama, "The Lion in Winter" (1966) â¿¿ a role from which he was almost fired for being too nervous to perform, but ultimately earned him a Clarence Derwent Award. Later that same year, he tackled his first Shakespearean role in "Measure for Measure" for the New York Shakespeare Festival. He soon made his feature debut with a bit part in the innovative pseudo-documentary, "Me and My Brother" (1968). After winning a Drama Desk Award for his performance in "Lemon Sky" (1970), Walken had a more significant onscreen part as a young electronics expert opposite Sean Connery in the Sidney Lumet-helmed crime thriller, "The Anderson Tapes" (1971).
The following year, Walken had his first lead role in "The Happiness Cage" (1972), a mad scientist thriller in which he played an obnoxious young man who is used in an experiment that involves removing pain through a brain operation. Returning to the New York Shakespeare Festival, he tackled the lead role in "Macbeth" (1974) while starring the following year in stagings of "Kid Champion" (1975) and "Sweet Bird of Youth" (1975). Walken made his first memorable impression upon the movie-going public with his portrayal of Diane Keatonâ¿¿s comically suicidal brother in "Annie Hall" (1977). That same year, he danced for the first time onscreen in "Roseland" (1977), director James Ivoryâ¿¿s urban drama centered around the famed New York City ballroom. Perhaps because of his demented portrayal in "Annie Hall," Walken was cast as a young man ravaged by his experiences in the Vietnam War in "The Deer Hunter" (1978). Co-starring Robert De Niro and Meryl Streep, and directed by Michael Cimino, "The Deer Hunter" featured four friends who go off to war expecting adventure, but instead experience hell after being captured by the Vietcong and forced to play Russian roulette. Walkenâ¿¿s brilliant portrayal of a disintegrated man who becomes obsessed with the suicidal game earned him an Academy Award for Best Supporting Actor.
Following his Oscar win, he reunited with Cimino to play a gunslinger in the disastrous "Heaven's Gate" (1980). Though the epic Western was a financial wreck and marked the end of the auteur era in Hollywood, Walken himself emerged unscathed. On the small screen, he offered a memorable turn as a Method actor in "Who Am I This Time?" (PBS, 1981), directed by Jonathan Demme, while on the silver screen he paid tribute to his theatrical background as the oily villain who performs a sinuous dance number in the underrated Steve Martin musical comedy, "Pennies From Heaven" (1981). After a leading role opposite Tom Berenger in "The Dogs of War" (1981), Walken was perfectly cast as a man cursed with the ability to see the future in "The Dead Zone" (1983), based on the Stephen King novel. Also that year, he co-starred in "Brainstorm" (1983), the last film made by famed actress Natalie Wood, who drowned off the coast of Catalina Island while filming the sci-fi thriller in 1981. In fact, Walken was a guest on the yacht of Wood and her husband, Robert Wagner, when the actress fell overboard while allegedly trying to secure a dinghy that was keeping her awake. The filmâ¿¿s release was delayed two years while producers figured out a way to film a climatic scene. Meanwhile, Walken remained mum for almost two decades about the incident until finally giving his take in a 1997 interview with Playboy. His account matched the official police report of the events.
Back on the stage, Walken performed in an off-Broadway production of David Rabeâ¿¿s "Hurlyburly" (1984-85), directed by Mike Nichols. He left the production to play the campy villain Max Zorin, a microchip industrialist looking to destroy Silicon Valley with a man-made earthquake in "A View to a Kill" (1985), widely considered to be the worst James Bond movie of all time. The following year, he was Stanley Kowalski in a Williamstown Theatre Festival production of "A Streetcar Named Desire" (1986), playing the role to comic effect to avoid comparisons to Marlon Brandoâ¿¿s Oscar-nominated performance in the 1951 film version. After a chilly turn as an abusive father in "At Close Range" (1986), Walken was the hard-driving drill sergeant nemesis of a wisecracking new recruit (Matthew Broderick) in the film adaptation of Neil Simonâ¿¿s play, "Biloxi Blues" (1988). Returning to Shakespeare, he essayed the titular Roman general in "Coriolanus" (1988) for the New York Shakespeare Festival. After playing real-life author Whitley Streiber who claimed visitation by aliens in "Communion" (1989), Walken began a long-running collaboration with director Abel Ferrara, playing the first of several crime lords in "The King of New York" (1990).
Making a rare appearance on television, Walken played a widower and father of two living on a turn-of-the-century Midwestern farm who places an advertisement for a new wife and mother to his children, which is answered by a single New England schoolteacher (Glenn Close), in "Sarah, Plain and Tall" (CBS, 1991). In "Batman Returns" (1992), he played powerful and corrupt businessman Max Shreck, who joins forces with the grotesque Penguin (Danny De Vito) to take on Gotham Cityâ¿¿s Caped Crusader (Michael Keaton). Returning to familiar territory, Walken played a gangland boss hunting down two unconventional lovers (Christian Slater and Patricia Arquette) who have made off with a briefcase full of cocaine. Though his role was small, Walkenâ¿¿s performance was memorable, particularly in a long scene opposite Dennis Hopper, where his character learns the origins of a Sicilianâ¿¿s dark hair and olive skin. The scene between the two heavyweights became an all-time classic. Following a return to television as the formerly widowed farmer in the second installment, "Skylark" (CBS, 1993), Walken had a small, but pivotal role in Quentin Tarantinoâ¿¿s "Pulp Fiction" (1994). He played a Vietnam veteran who explains the strange journey of a family heirloom to a young boy who later grows up to be a boxer (Bruce Willis) who earns the wrath of a local gangster (Ving Rhames) for botching a fixed fight.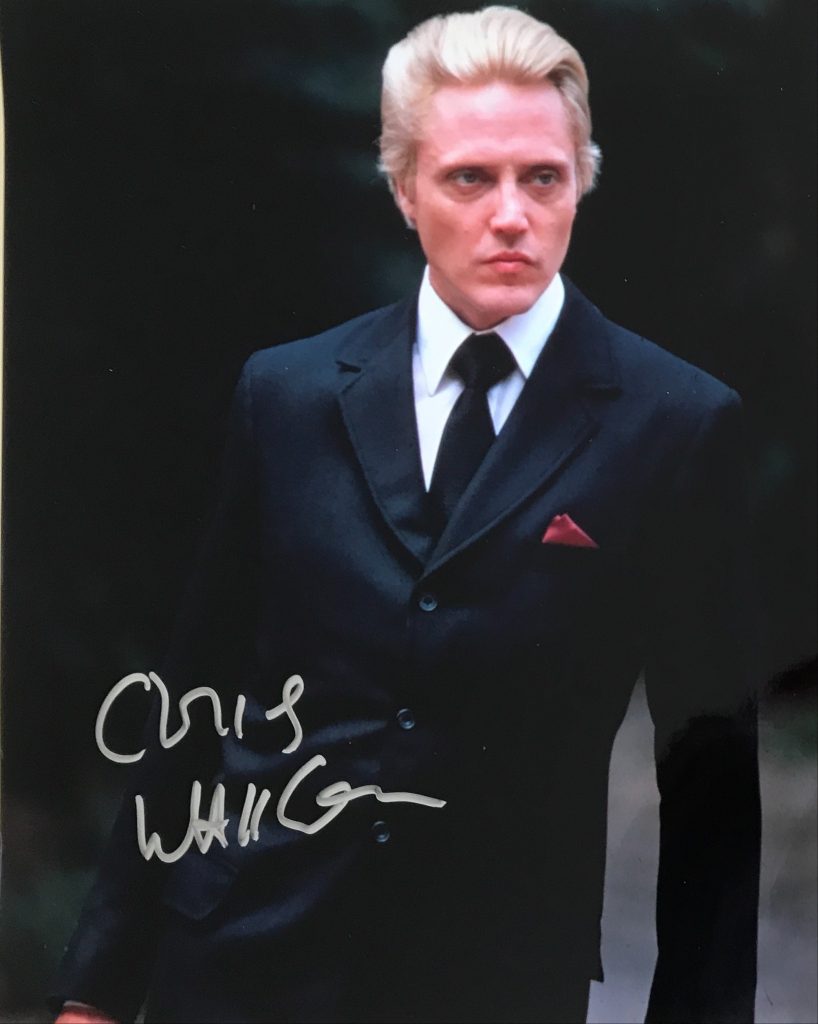 Walken returned to the stage as both the playwright and star of his off-Broadway one-man show, "Him" (1995), a satirical look at the afterlife of Elvis Presley. He followed up by portraying the Man with the Plan in the mediocre Tarantino rip-off, "Things to Do in Denver When Youâ¿¿re Dead" (1995) and the archangel Gabriel, who leads a rebel army against God, in "The Prophecy" (1995). Joining forces once again with director Abel Ferrera again, he starred in "The Funeral" (1996), a Depression-era crime thriller about two mobster brothers (Walken and Chris Penn) who stop at nothing to avenge the murder of their brother (Vincent Gallo). By the mid-1990s, Walken was seemingly in every film that needed a dark, calculating bad guy. After playing an enforce for an Irish mobster (David Patrick Kelly) in "Last Man Standing" (1996), he was the creepy right-hand man of a millionaire (Jack Thompson) who refuses to pay the ransom for his spoiled daughter (Alicia Silverstone) in "Excess Baggage" (1997). Following a wildly over-the-top cameo as a determined exterminator in "Mouse Hunt" (1997), he reprised the vengeful archangel Gabriel for "The Prophecy II" (1998) while essaying an effete early 20th century drama critic in John Turturro's valentine to his wife and the theater, "Illuminata" (1998).
By the end of the 1990s, Walken was well-established as a go-to supporting and leading actor whose off-beat, deadpan delivery was invaluable in both dramatic and comedic roles. Often cited as being one of the most popular actors to play villains, he was also one of the most widely impersonated performers, with many actors â¿¿ Kevin Spacey, Johnny Depp, Jay Mohr â¿¿ giving spot-on interpretations of the Walken persona. Meanwhile, he gave voice to the brutal insect Cutter in the CGI-animated "Antz" (1998) and for a third time played the turn-of-the-century widower in "Sarah: Plain and Tall: Winter's End" (CBS, 1999). Taking campy villains to a new level, Walken played the vicious Headless Horseman in Tim Burton's uneven "Sleepy Hollow" (1999), which he followed by playing a retro dad living in a bomb shelter in the Brendan Fraser comedy "Blast From the Past" (1999). After a four-year absence, Walken returned to his stage roots to star opposite Blair Brown in a musical adaptation of James Joyce's short story "The Dead" (1999), before returning to the big screen for "The Opportunists" (2000), in which he was a reformed safecracker who returns to a life of crime in order to support his daughter (Vera Farmiga).
Though known for playing downright evil villains, Walken was also viciously funny, which led to producer Lorne Michaels inviting him to host "Saturday Night Live" (NBC, 1975- ) on numerous occasions. Always a welcomed guest â¿¿ Michaels gave the actor an open invitation to host whenever the urge surfaced â¿¿ Walken was the focus of many funny skits, including playing a suave womanizer in the recurrent sketch "The Continental" and spoofing "View to a Kill" villain Max Zorin in a segment called "Lease with an Option to Kill." But none were so revered and remembered than when he played fictional record producer Bruce Dickinson in "More Cowbell." A spoof of VH1â¿¿s "Behind the Music" series, "More Cowbell" focused on a mock recording of the Blue Oyster Cult song "(Donâ¿¿t Fear) the Reaper," which featured Will Ferrell playing fictional cowbell player, Gene Frenkle. As the band stops a few times in the middle of the song, Walken emerges from the recording booth to urge Gene to play "a little more cowbell," much to the dismay of the other band members. After a speech from Frenkle lamenting his lack of enthusiasm, Walken declares, "Guess what? I got a fever, and the only prescription…is more cowbell!" The skit quickly became a phenomenon, with the phrase "More cowbell" becoming a cultural catchphrase.
Continuing an ever-busy schedule â¿¿ the actor reportedly only turned down roles if he was booked solid â¿¿ Walken played a cop named McDuff in "Scotland, PA" (2001), an off-kilter retelling of "Macbeth" set in a 1970s fast food joint. Also that year, he was part of David Spade's white trash ensemble in "Joe Dirt" (2001), took a supporting role in the lackluster Julia Roberts comedy "America's Sweethearts" (2001), portrayed mesmerist Count Cagliostro in "The Affair of the Necklace" (2001) and displayed his far-out, but graceful dance moves in the multi-award winning music video for Fatboy Slimâ¿¿s "Weapon of Choice" (2001). But just when it seemed that he had given up serious acting to specialize in self-parody, Walken turned in a moving and poignant performance in director Steven Spielberg's "Catch Me If You Can" (2002), playing the father of teen con artist Frank Abagnale, Jr. (Leonardo DiCaprio), the youngest man ever to make the FBI's Most Wanted list. His performance as a once-prosperous businessman whose life was torn asunder by an IRS investigation proved to be a revelation, reminding audiences of his ability to convey the genuine pathos behind emotionally tortured men. Walken subsequently received an Academy Award nomination for Best Supporting Actor for his work in the film.
Walken followed his critical triumph with comedic turns as a Mafioso in the less-than-stellar comedy "Kangaroo Jack" (2003) and a kooky, but out-of-place police detective in the dismal flop "Gigli" (2003) opposite Ben Affleck and Jennifer Lopez. The actor did, however, still have his share of scene-stealing roles ahead of him, delivering another offbeat performance as a villain with a penchant for speech-making in "The Rundown" (2003) opposite Dwayne "The Rock" Johnson and Seann William Scott. Further strategic guest roles followed in films of varying genres and qualities; some successful â¿¿ like his turn as Denzel Washington's sympathetic friend in the revenge thriller "Man on Fire" (2004) â¿¿ and others not, like his performance as the bizarre J-Man in the horribly unfunny Ben Stiller-Jack Black comedy "Envy" (2004). Walken next played the formidable Mike Wellington, the mayor of Stepford, whose secret, singular vision surrounding spouse-subservient women of "The Stepford Wives" (2004) proves too seductive for most of the community's men to resist. He was better utilized in the Owen Wilson-Vince Vaughn comedy "Wedding Crashers" (2005), playing the powerful politico father of leading lady Rachel McAdams. Refreshingly, Walken was allowed to play that role straight, without overdoing the quirks that had previously defined him.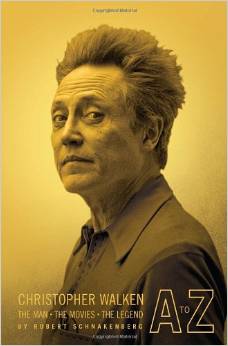 Walken next appeared in director Tony Scott's hyperkinetic pseudo-biopic "Domino" (2005), playing a reality television producer who becomes embroiled in the life of model-turned-bounty hunter Domino Harvey (Keira Knightley). He then co-starred in the Adam Sandler comedy vehicle "Click" (2006), playing a strange Bed, Bath and Beyond clerk who gives an overworked architect (Sandler) a remote control that can rewind, fast-forward or pause his life. Walken co-starred in "Man of the Year" (2006), playing the ailing talent manager of a popular talk show host (Robin Williams) whose surprise run for the presidency shocks the nation when he actually wins. After "Man of the Year" took a drubbing at the box office, Walken had moved on to his next feature, "Hairspray" (2007), an adaptation of the 2003 musical which was itself adapted from John Watersâ¿¿ 1988 film. Walken played Wilbur Turnblad, the easygoing father of an optimistic, but overweight teenager (Nikki Blonsky) who loves to dance despite the disapproval of her large, reclusive and rather androgynous mother, Edna (John Travolta). In the comedy "Balls of Fury" (2007), he was the criminal host of an annual ping-pong tournament where the losers are executed. Showing no signs of slowing down, the hard-working actor next filmed "Citizen Brando" (2009), a half documentary, half fictional take on a young manâ¿¿s fascination with Marlon Brandon and the American Dream. In "Kill the Irishman" (2011), "Stand Up Guys (2012) and "Seven Psychopaths" (2012), Walken played close to type in a variety of criminal roles. This was followed by the classical music drama "A Late Quartet" (2012) and a cameo in Clint Eastwood's "Jersey Boys" (2014), an adaptation of the stage hit based on the life and career of Frankie Valli and the Four Seasons. In December 2014, Walken appeared on live television, playing Captain Hook in "Peter Pan Live!" (NBC 2014), a live adaptation of the popular children's classic.
The above TCM Overview can also be accessed online here.
A recent interview with Christopher Walken in "The Guardian" can be accessed online here.