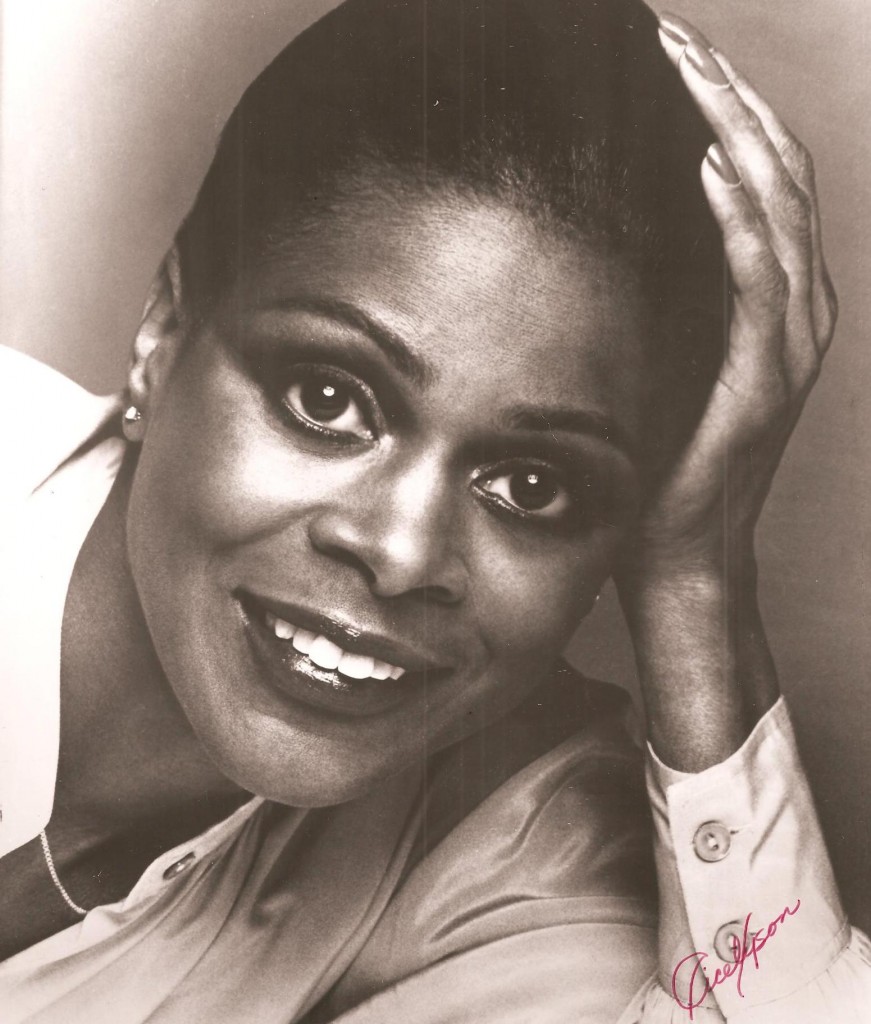 Cicely Tyson was born in 1924 in New York City. She was a popular fashion model before she became an actress. Her first film in 1957 was "Carrib Gold". She starred with George C. Scott in the excellent legal TV series "East Side, West Side" in 1963. In 1972 she was nominated for an Academy Award for her performance in "Sounder" and two years later won widespread acclaim for "The Autobiography of Miss Jane Pittman".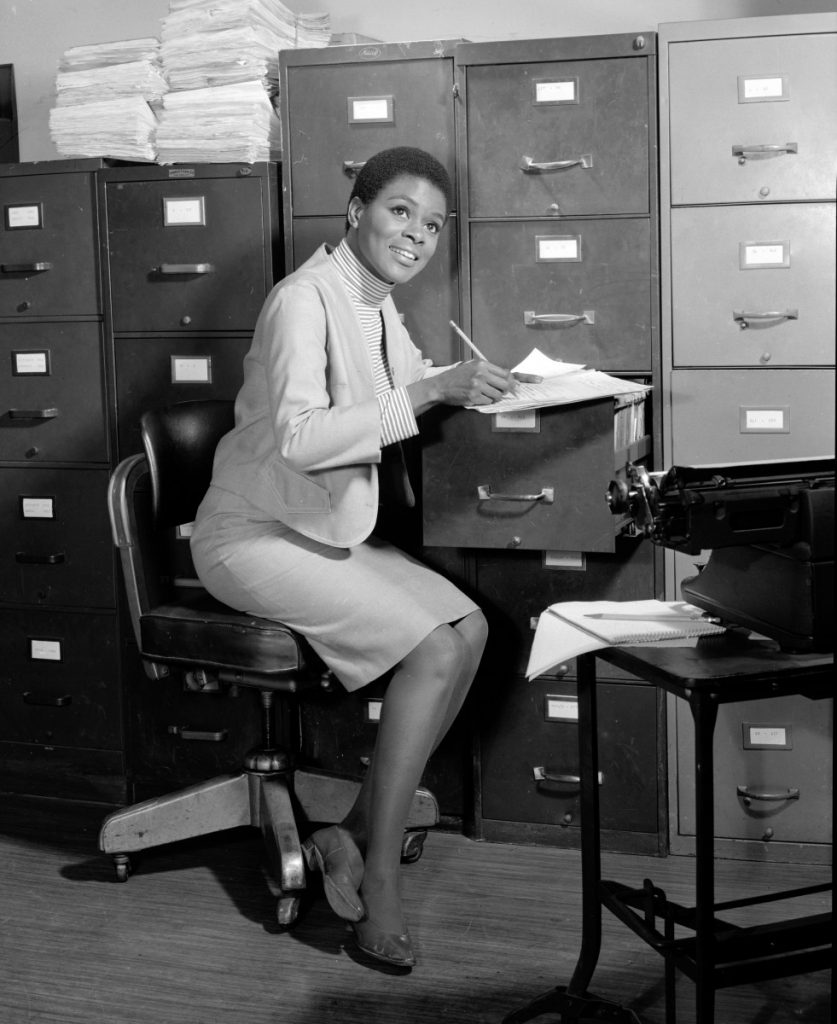 Cicely Tyson, who has died aged 96, was an American actress who received an Oscar nomination for her role as the family matriarch Rebecca in the 1972 Depression-era film Sounder; she was also nominated for a Bafta and won two Emmys for The Autobiography of Miss Jane Pittman (1974), a TV film in which she played a woman born into slavery, but who a century later becomes part of the civil rights movement.
At a time when black actresses were often cast in what Cicely Tyson called "a powerless supporting role or as a hypersexual female eager to fall into bed", she made a point of playing strong African-American women. She told how one producer "had the gall to say to me, 'N—–s want sex and violence, and we plan to give them both.' He did not flinch as he spoke."
On television she appeared with Maya Angelou in Roots, the 1977 miniseries depicting a family's journey from slavery to emancipation. She also played Coretta Scott King in the NBC biopic King (1978), about Martin Luther King, the civil rights leader assassinated in Memphis, Tennessee, in 1968.
Despite being seen by many as a symbol of black women, Cecily Tyson insisted that her goal was simply to be accepted as an actress. "Becoming a symbol does not speak highly for the movie industry," she said in 1974. "It pleases me to be a symbol and to be recognised as such, but I hope some day to be simply Cicely Tyson, actress."
She was born in Harlem on December 19 1924, the second of three children of Fredericka (née Huggins), a domestic worker, and her husband William Tyson, a decorator; both were originally from the Caribbean island and former British colony of Nevis. Cecily's early life was marked by moving from slum to slum and living on food stamps, while church was the cornerstone of her childhood.
From high school she joined a typing pool at the Red Cross in New York, but one day was walking along Fifth Avenue during her lunch hour when "someone tapped me on the shoulder and asked for my agency", saying that she should be a model.
"I started distributing my photographs among the agencies," she said. "And then I began to get calls." Her horrified mother threw her out of the house, though they were later reconciled.
Her earliest assignments were for Ebony magazine and in 1954 she was "model of the week" in The New York Age. She studied acting and in the early 1960s appeared in the off-Broadway production of Jean Genet's The Blacks with Maya Angelou and James Earl Jones, which ran for 1,408 performances.
Her appearance as the secretary Jane Foster in East Side/West Side (1963-64) was said to be the first by an African-American actress in a US television drama.
In her early films she was Sammy Davis Jr's romantic interest in A Man Called Adam (1966), Richard Burton's favourite prostitute in The Comedians (1967), based on the Graham Greene novel, and appeared in the 1968 film adaptation of the Carson McCullers novel The Heart Is a Lonely Hunter, which won Oscar nominations for Alan Arkin and Sondra Locke.
Her big breakthrough came with Martin Ritt's Sounder, when she was pitted against Diana Ross (Lady Sings the Blues) to be the first black woman to win a best actress Oscar, though the award eventually went to Liza Minnelli for Cabaret.
Despite having to accept some lean times, Cicely Tyson stuck to playing independent-minded women. "The role determines whether I work and where I work," she said in 1974. "It takes guts to be an actress – black or white, but particularly black – and stand up to one rejection after another simply because you are a black woman who wants a decent script."
Her later roles included Sipsey, the family cook who stirs up trouble for a wife-beater in Fried Green Tomatoes (1991), with Tyler Perry in Diary of a Mad Black Woman (2005) and as an elderly nanny in The Help (2011), a part she only accepted because of the character's deep emotional backstory. Last year she was seen in Perry's Netflix film A Fall from Grace".
In private Cicely Tyson, a petite and svelte figure, was fiercely disciplined: she shunned meat, avoided cigarette smoke and rose before dawn for a daily run. In 2016 she was awarded the Presidential Medal of Freedom and in 2019 received an honorary Oscar. Her memoir, Just As I Am, was published this week; its title came from an old hymn in which she had sought solace as a shy teenager.
In 1942 she married Kenneth Franklin, a security guard. They had a daughter, who is referred to in her memoir as Joan; two weeks after giving birth Cicely returned to school.
The marriage was dissolved in 1956, and in 1981 she married the jazz trumpeter Miles Davis, whom she had dated in the 1960s before his marriage to the singer Betty Davis. That marriage was dissolved in 1989, and she is survived by her daughter.
Cicely Tyson, born December 19 1924, died January 28 2020