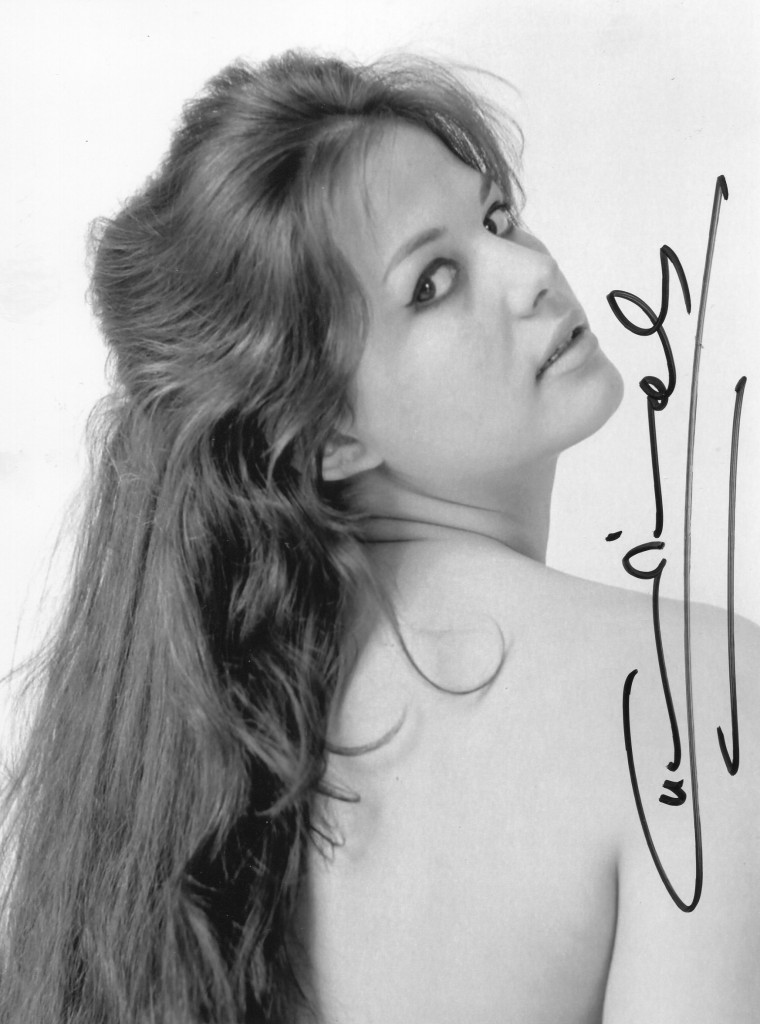 Claudia Cardinale TCM Overview.
Claudia Cardinale was born in Tunisia of Italian parents in 1938. In 1957 she won a beauty contest which brought her to the Venice Film Festival. Her firt film was the same year in "Goha". She worked with Luchino Visconti in "Rocco and his Brothers" and "The Leopard". She starred with Peter Sellers, Capucine and David Niven in "The Pink Panther" in 1963 and with John Wayne and Rita Hayworth in "Circus World". In 1965 she was in Hollywood making "Blindfold" with Rock Hudson and "The Professionals" with Burt Lancaster. In Spain in 1968 she made the classic epic Western "Once Upon A Time in the West" with Henry Fonda and Charles Bronson. She lives in Paris.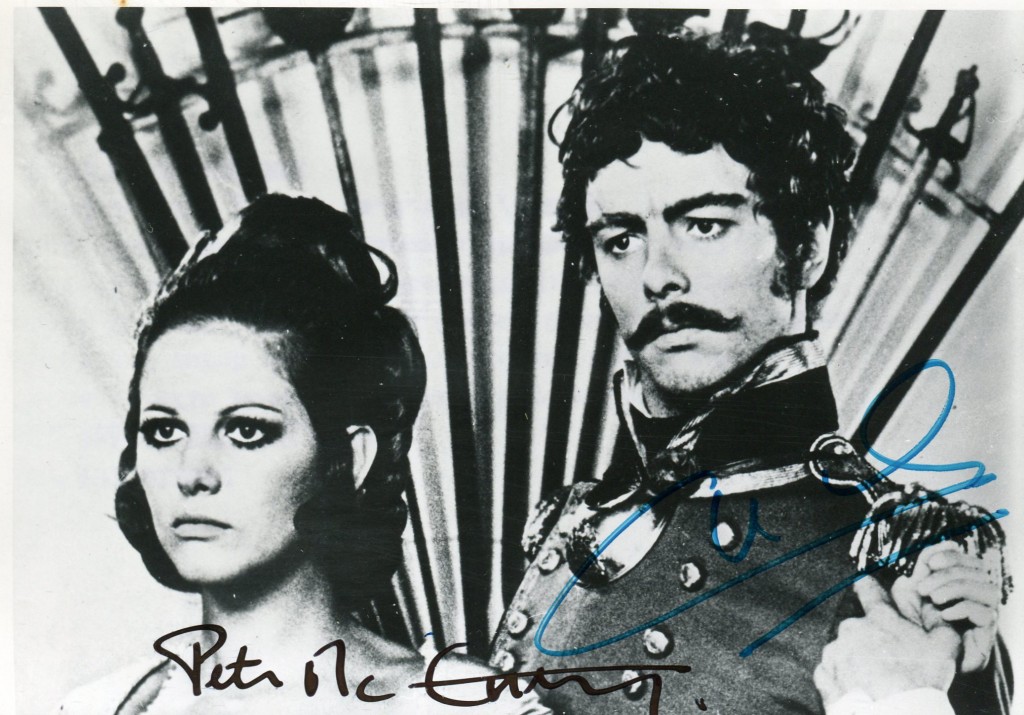 "Claudia Cardinale , with her alluring eyes and husky voice, was one of the more desirable European imports of the 1960s and her hesitation with the English language only made made her that much more appealing" – Barry Monush in "The Encyclopedia of Hollywood Film Actors". (2003).
TCM overview:
Though the international film market was glutted with sultry European actresses during the 1960s, few could boast the depth and range of talent as Claudia Cardinale. Blessed with an extraordinary face and figure, Cardinale began her career as lovely window dressing in films like "Big Deal on Madonna Street" (1958). But she soon proved to the cinematic community that her screen abilities were far greater than her photogenic nature, as evidenced by nuanced turns in "Girl with a Suitcase" (1961), Federico Fellini's "8 ½" (1963) and Luchino Visconti's "The Leopard." By the mid-1960s, she rivaled such fellow international stars as Sophia Loren and Catherine Denueve in worldwide popularity, but after starring in Sergio Leone's "Once Upon a Time in the West" (1969), she retreated to European features, where she continued to hone her craft in films like Werner Herzog's "Fitzcarraldo" (1982). Fondly remembered by movie fans the world over for her equally dazzling looks and talent, Cardinale remained the definition of a true movie star for over five decades.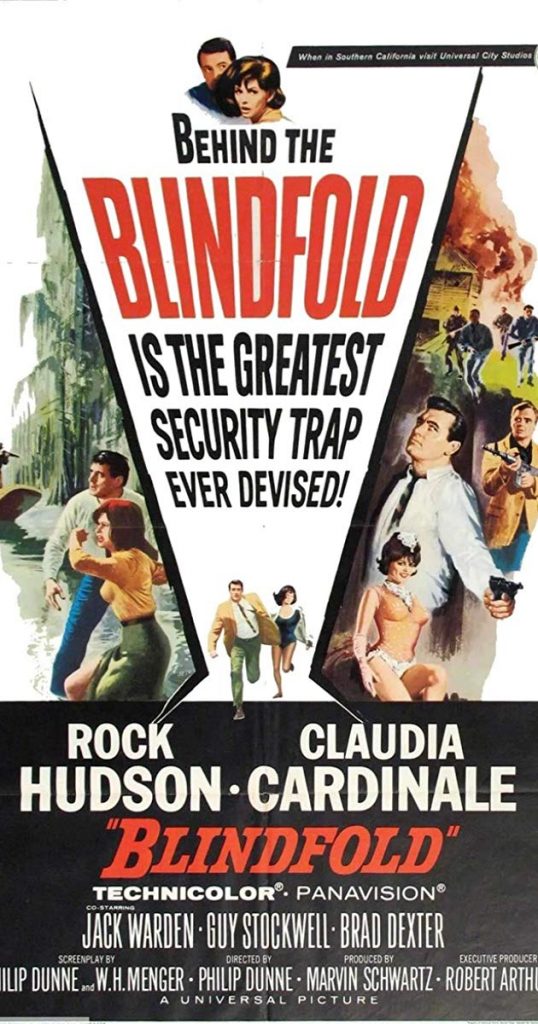 She was born Claude Josephine Rose Cardinale (pronounced "Car-din-arl-ay") to French and Sicilian parents on April 15, 1938 in La Goulette, a predominately Italian neighborhood in the Tunisian capital of Tunis. She grew up speaking her mother's native language, French, and Tunisian Arabic, and did not learn Italian until she began her acting career. Initially, Cardinale wanted to be a teacher, but after entering and winning a 1957 contest to find the "most beautiful Italian girl in Tunisia," her path to film stardom was set. The first prize was a trip to the Venice Film Festival, where her earthy beauty captured the attention of the European press. After a two-month stint at the Centro Sperimentale di Cinematografia (Italian National film school), Cardinale made her feature film debut in Jacques Baratier's "Goha" (1957), starring Omar Sharif. She then received a seven-year contract from Vides Cinematografica, a production company run by producer Franco Cristaldi who, like Cardinale, had been born in Tunis.
What Cristaldi did not know was that Cardinale was pregnant at the time of their meeting. The French father was in Tunisia, and had stated that he wanted nothing to do with his offspring. Realizing that to sign Cardinale in such a state would fly in the face of his company's contract clauses which forbade weight gain and unnecessary fraternization, Cristaldi arranged for Cardinale to deliver the child, a boy named Patrick Frank, in London in 1958. He was then placed in the care of nuns in Italy until the age of 4 ½, when Cardinale's family cared for him in Tunis. As part of the arrangement, the boy was told that Cardinale was his older sister, not her son. Meanwhile, Cristaldi had brought Cardinale back to Italy, where he began grooming her as a starlet in the mold of Brigitte Bardot. She earned her first international hit with Mario Monicelli's "Big Deal on Madonna Street" (1958), a fizzy crime farce about a group of hapless criminals who attempt and fail to break into a pawnshop. Cardinale had a minor role as the object of desire, a young girl kept a virtual prisoner by her over-protective husband. A major hit around the world, "Big Deal" thrust Cardinale into the international spotlight.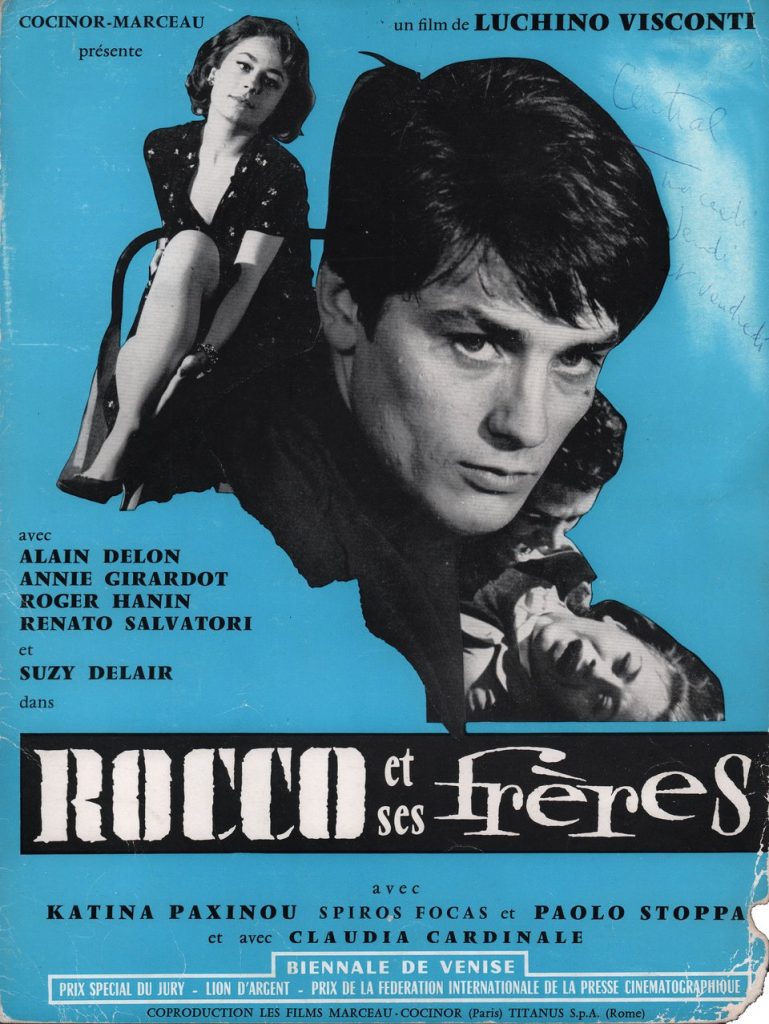 Though many of Cardinale's early roles were built largely around her physical attributes, she soon proved herself to be a capable dramatic and comedic actress in a wide variety of films for some of the most acclaimed Italian directors of the 1960s. In "Bell'Antonio" (1960), co-written by Pier Paolo Pasolini, she played the wife of Marcello Mastroianni, whose confusion over sex and love made him a renowned lover with strangers but impotent with her. Luchino Visconti cast her in a minor role in his iconic, neo-realist masterpiece "Rocco and His Brothers" (1960), and she gave a heartbreaking turn as a mistreated showgirl who became the romantic obsession of a teenage boy in Valerio Zurlini's "Girl with a Suitcase" (1961). By 1963, she had appeared in two of the greatest titles in world cinema – Federico Fellini's "8 ½" (1963), in which she essentially played herself, an actress named Claudia cast by director Marcello Mastroianni as the "perfect woman," and Visconti's criminally underrated "The Leopard" (1963), as the object of unrequited passion by an Italian nobleman (Burt Lancaster) and his nephew (Alain Delon). These and other films helped to mint Cardinale as the thinking man's sex symbol, and as an actress who could dazzle with her brain as well as her beauty. However, many moviegoers did not know that another actress dubbed her voice in nearly all of her films prior to 1963. At first, this was due to her rudimentary Italian, but as time wore on and her grasp of the language improved, producers continued to rely on dubbing because of her odd pronunciation – Cardinale was, in fact, speaking Italian with a French accent and in a surprisingly deep tone. The first time her actual voice was heard on film was in Fellini's "8 1/2″."
American audiences soon took notice of the actress as well, and she made her Hollywood debut in Blake Edwards' "The Pink Panther" (1963) as a Middle Eastern princess whose prized possession – the titular jewel – is stolen by a master thief, "The Phantom" (David Niven), who is being sought out by Peter Sellers' inept Inspector Clouseau. More Stateside features followed, including the thriller "Blindfold" (1965) with Rock Hudson, and Richard Brooks' thrilling Western "The Professionals" (1966), with Cardinale as the wife of an American rancher (Ralph Bellamy) kidnapped by a Mexican bandit (Jack Palance), who is then pursued by a quartet of mercenaries led by Burt Lancaster and Lee Marvin. During this period, Cardinale also maintained her European career in such films as Visconti's "Vaghe stele dell'Orsa" ("Stella") (1965) in which she played a Holocaust survivor who returns to her home in Tuscany to re-ignite an incestuous relationship with her brother.
The following year, while filming the sex comedy "Don't Make Waves" with Tony Curtis in Los Angeles, Cardinale revealed the truth about her son to the international press. She had fallen in love with her mentor, Cristaldi, who had applied to the Vatican to annul his marriage in order to wed Cardinale. The couple was married in Georgia before returning to Italy to break the news to Patrick. The announcement shocked many fans, but in interviews, both Cristaldi and Cardinale explained that the revelation was made to prevent any negative publicity from affecting the boy. Cardinale soon returned to making films on both sides of the Atlantic; some remarkable, while others modest regional hits or obscurities. The most acclaimed picture during this period was unquestionably Sergio Leone's "Once Upon a Time in the West" (1968), the sprawling coda to his "Dollars" trilogy of post-modern Westerns. She played Jill, the woman at the center of a violent, three-way power struggle between a hired gun (Henry Fonda), the mysterious stranger bent on killing him (Charles Bronson), and the bandit (Jason Robards) whom Fonda framed for the murder of Cardinale's husband. Met with critical and audience disdain upon its release, "Once Upon a Time" was eventually regarded as Leone's greatest work and one of the finest Westerns ever made.
After her work in the Leone film, Cardinale appeared almost exclusively in European features, many of which never reached American theaters. There were several notable films during this period, including 1969's "The Red Tent," an Italian/Soviet production about the 1928 crash of an Italian airship near the North Pole which starred Sean Connery and Peter Finch, and "Bello, onesto, emigrato Australia sposerebbe compaesana illibata" ("A Girl in Australia") (1971), a romantic comedy with Alberto Sordi which earned her a 1972 David for Best Actress. In 1977, she appeared on American television in Franco Zefferelli's "Jesus of Nazareth" (NBC, 1977) as the adulteress Jesus (Robert Powell) spared from stoning in the Gospel of John. The six-hour miniseries allowed her to return to her native Tunisia, which stood in for Jerusalem.
In 1981, Cardinale played Klaus Kinski's lover, a brothel owner who finances his mad scheme to build an opera house along the Amazon River in Werner Herzog's surreal "Fitzcarraldo" (1982). She remained a fixture of European film in the decades that followed, and continued to collaborate with the continent's top directors, including Liliana Cavani in "The Skin" (1981), which reunited her with Burt Lancaster; Marco Bellocchio in "Henry IV" (1984); Diane Kurys in "A Man in Love" (1987); and Henri Verneuil, who cast her as the matriarch of an Armenian family who emigrates to France after the genocide of 1915 in "Mayrig" (1991) and its sequel, "588 rue paradis" (1992).
During this period, she recounted her lengthy and storied career in a 1995 autobiography, Moi, Claudia, toi, Claudia, and she was feted by award organizations and festivals around the world, including an honorary Golden Lion from the 1993 Venice Film Festival. Cardinale also lent her fame to UNESCO as a goodwill ambassador for the defense of women's rights beginning in 1999. In 2002, Cardinale received an honorary Golden Bear from the Berlin Film Festival. Three years later, she published a second book, Mes Etoiles, which recounted more stories from her life in front of the camera. Far from being retired, Cardinale continued to star in three to four films a year, including a critically acclaimed turn as a Tunisian mother unable to come to terms with her French-educated son's homosexuality in "Le fil" ("The String") (2009). The above TCM overview can also be accessed online here.