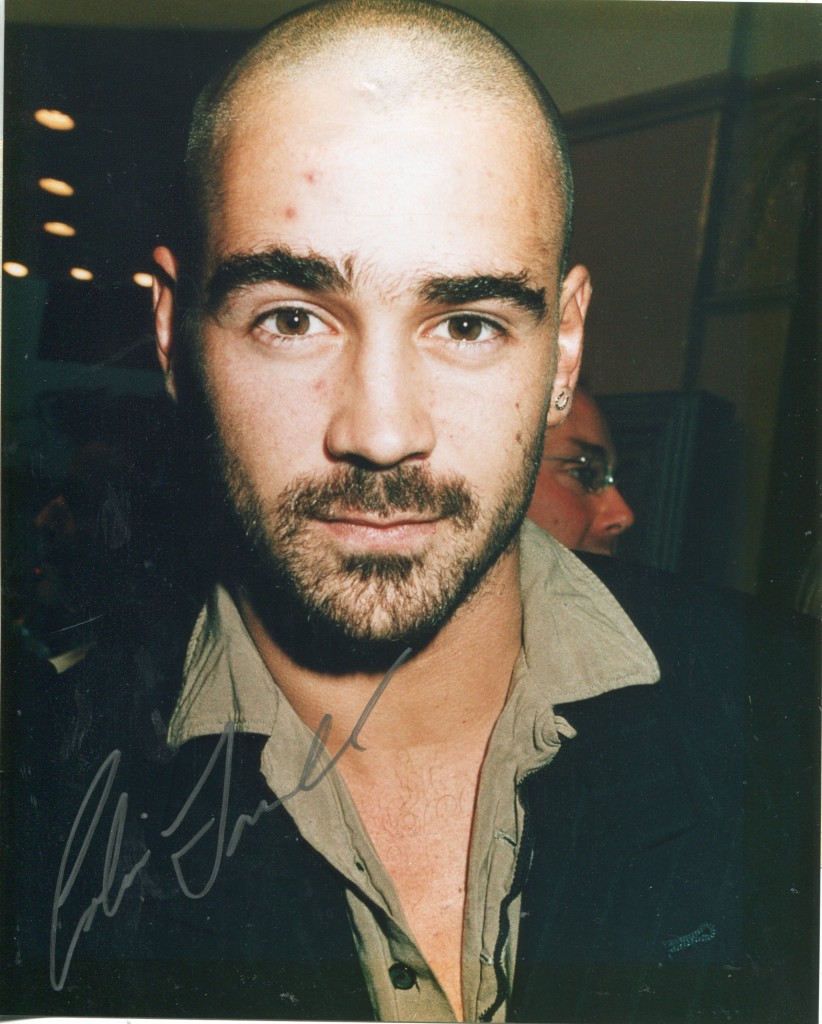 Colin Farrell. (Wikipedia)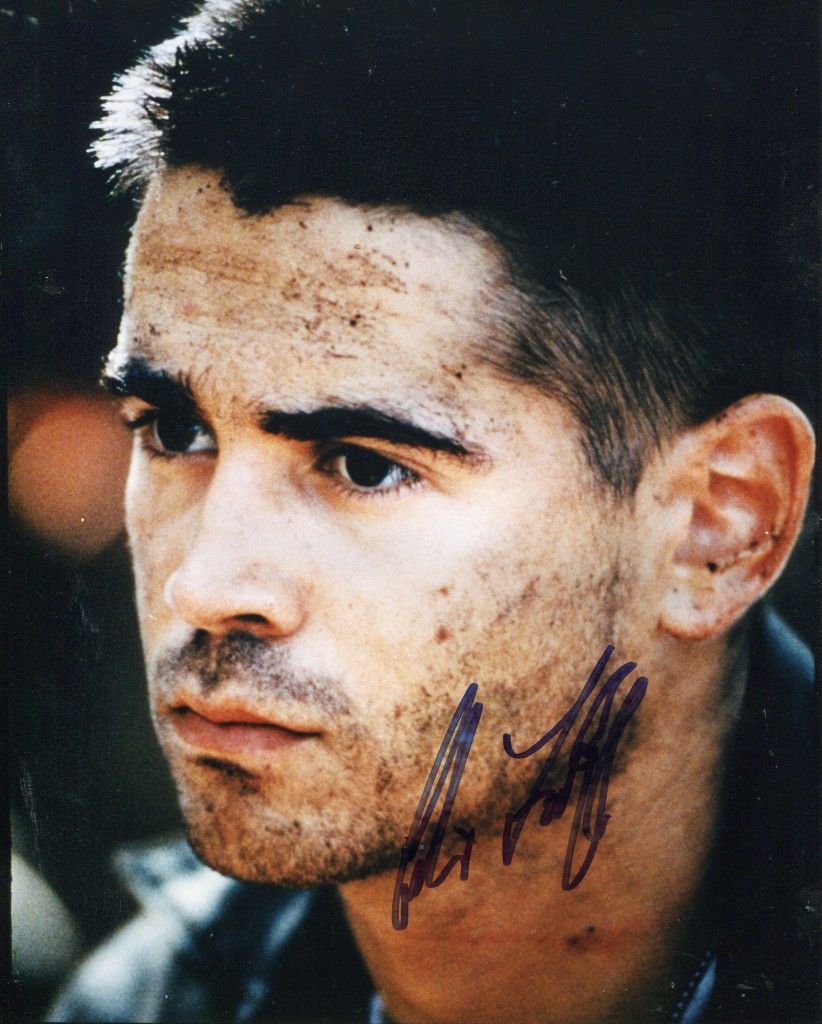 Colin Farrell was born in 1976 is an Irish actor. Farrell appeared in the BBC drama Ballykissangel
In 1998, made his film debut in the Tim Roth-directed drama The War Zone in 1999, and was discovered by Hollywood when Joel Schumacher cast him as the lead in the war drama Tigerland in 2000.
He then starred in Schumacher's psychological thriller Phone Booth (2003) where he plays a hostage in a New York city phone booth, and the American thrillers S.W.A.T. (2003) and The Recruit (2003), establishing his international box-office appeal.
During that time, he also appeared in Steven Spielberg's science fiction thriller Minority Report (2002) and as the villain Bullseye in the superhero film Daredevil (2003).