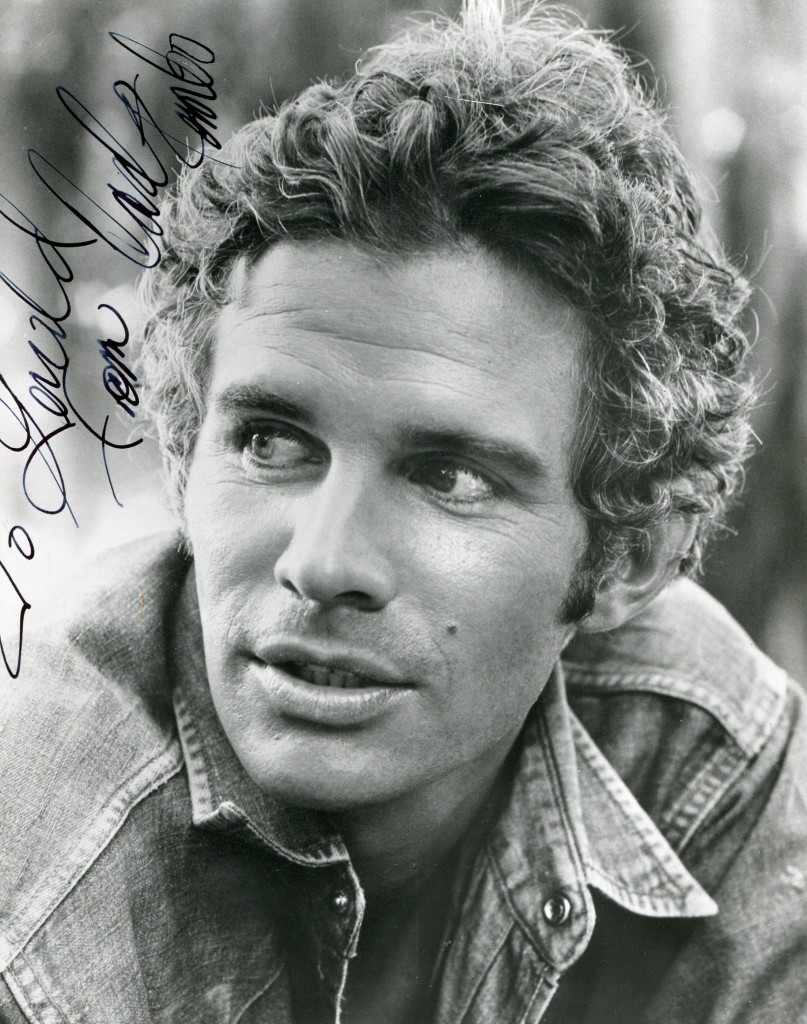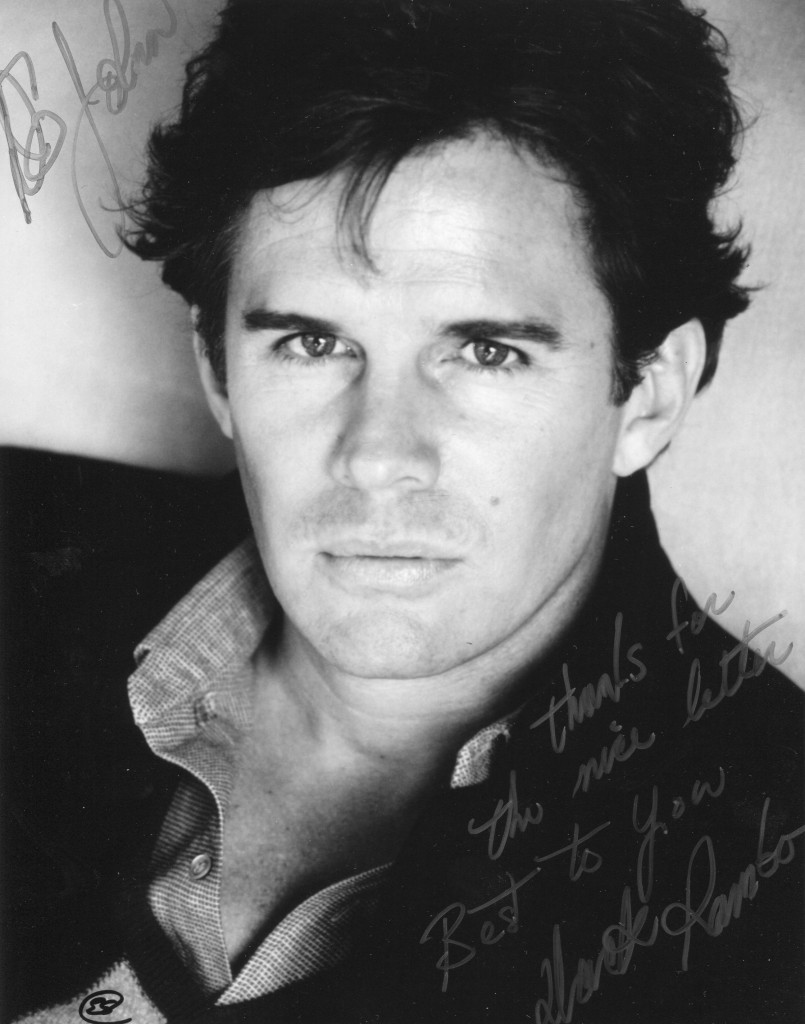 Dack Rambo. IMDB.
Dack Rambo was born in 1941 in California. He and his brother Dirk were child and then later teenage actors. They both played in "The New Loretta Young Show". He made many television appearances including "Dallas" and "Murder She Wrote". His film roles include 1970's "Which Way to the Front" and "Rich and Famous" in 1981. Sadly his brother was killed in a road accident and Dack Rambo himself died in 1994 at the age of 52.
His IMDB mini biography:
Dack (given name Norman) and identical twin brother, Dirk Rambo (Orman), were born in sunny California in 1941. Dack's noticeable difference was a mole on his left cheek. Both happened upon an acting career, at age 21, after being discovered by Loretta Young for her TV show, while sitting in a church pew.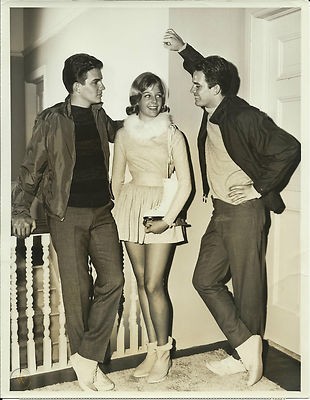 The sons of Lester and Beatrice Rambo, the brothers also had another brother and sister, Bill and Beverly. Dack's early training began as a student of Vincent Chase and Lee Strasberg, and both boys found employment, following the one-season stint on Loretta's TV show, in 1963. While Dirk found success on episodic-TV (The Virginian (1962), Dragnet 1967 (1967)), Dack went on to a couple of other TV series, including Never Too Young (1965) and The Guns of Will Sonnett (1967). Dirk was tragically killed in 1967, after being struck by a drunken driver.
A stunned Dack ventured on, however, and eventually found a secure place for his dark good looks in 70s and 80s glossy drama and secondary action. He played many a calculating lover in both daytime (All My Children (1970), Another World (1964)) and prime-time (Dallas (1978)) soaps, while showing off his athletic skills in such outdoor adventure series as Sword of Justice (1978). Later in his career, he worked up a few action leads in low-budget filming. In 1991, while appearing on Another World (1964), Dack discovered he had contracted AIDS and made a courageous decision to retire in order to focus on awareness of this deadly disease. He was extremely candid as to his bisexuality and detrimental lifestyle, advocating safe sex and helping to establish an international data bank for AIDS research. He died of complications in 1994 at age 52.
– IMDb Mini Biography By: Gary Brumburgh / gr-home@pacbell.net
His IMDB biography can also be accessed online here.
.