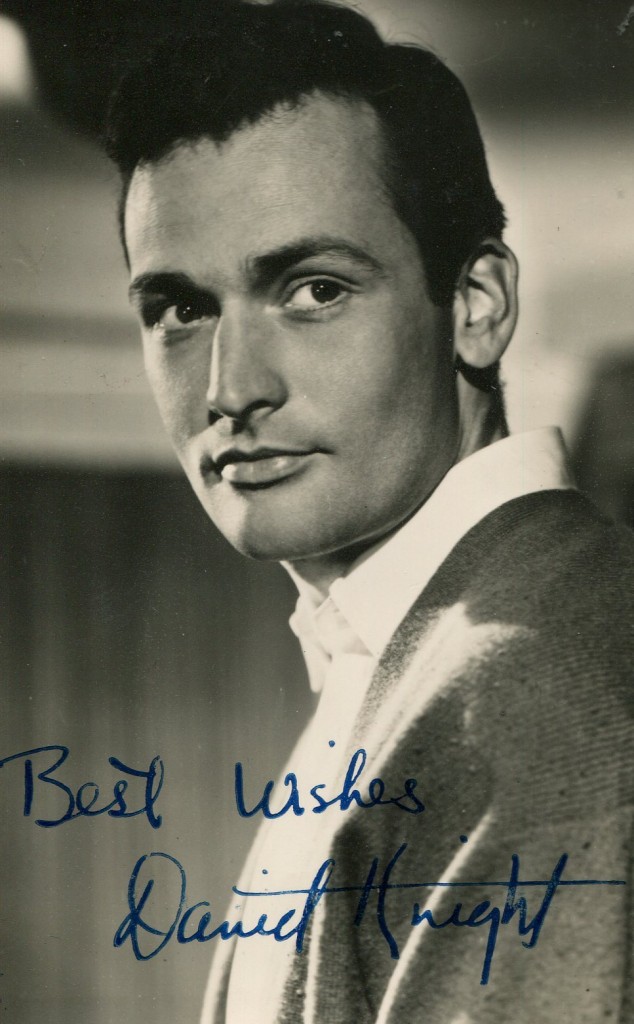 David Knight
Although David Knight is a U.S. born actor, virtually all his cinema career has been in the British Isles.
He was born in 1928 in Niagara Falls. He had lead roles from his first film "The Young Lovers" in 1954 with Odile Versois.
His best film is probably "Lost" in 1955 with Julia Arnall. This film features a wonderful collection of British actors in small parts e.g. Barbara Windsor, Joan Hickson, Shirley Anne Field, Thora Hird, Joan Sims and Marjorie Rhodes.
David Knight's last UK feature was "Nightmare" in 1964. After a further few years of television work, he returned to theatre work in the U.S.
IMDB entry:
David Knight was born on January 16, 1928 in Niagara Falls, New York, USA as David Stephen Mintz. He is an actor, known for Nightmare (1964), Chance Meeting (1954) andAcross the Bridge (1957). He is married to Wendy McClure. They have two children.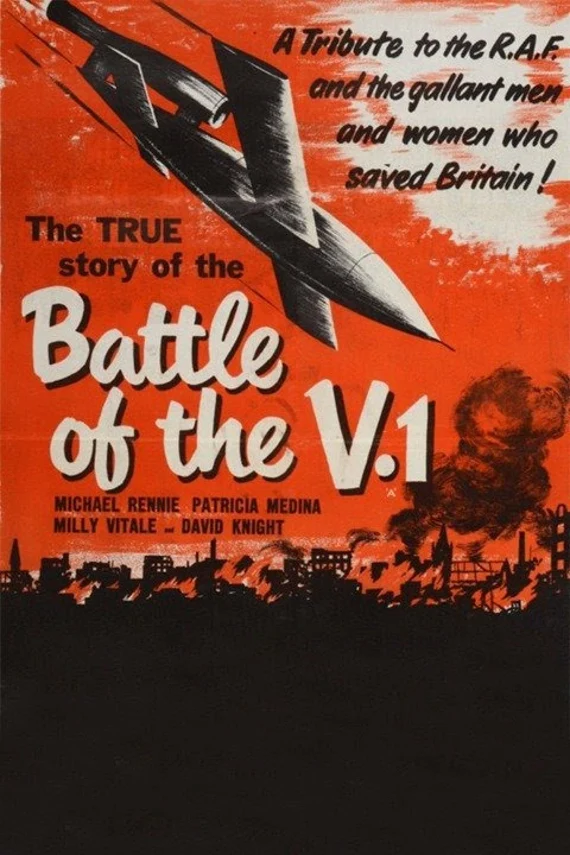 Obituary in "Rundus" in 2020.
On Sunday, December 20, 2020 David Stephen Knight, actor and professor of theatre, loving husband to Wendy McClure Knight, and father of two children passed away at the age of 92. David Knight was born January 16, 1928 in Niagara Falls, New York to parents The Reverend Eugene Mintz and Leticia Knight-Mintz. He grew up in New Jersey and attended college at Syracuse University in New York and Whittier College in California before receiving a Fulbright Scholarship to study at the Royal Academy of Dramatic Arts in London in 1952.
He was quickly contracted to The Rank Organization and acted in more than 10 movies including The Young Lovers (1954), On Such a Night (1956), Across the Bridge (1957), A Story of David: The Hunted (1960), and Nightmare (1964). He also starred in numerous television shows and theatre productions in London's famous West End, including starring as Bud Frump in the original London production of "How to Succeed in Business Without Really Trying" at the Shaftesbury Theatre (1963-1964) and The Lives of Benjamin Franklin (1974). He was a member for the British Actors' Equity organization in the United Kingdom since the 1950s, and the U.S. Actors Equity Association since the mid-1970s.
David met Scottish dancer and actress Wendy McClure and the two were married on November 25, 1963. The couple had two children, Eugene and Moyra, while living in London. In 1975, during the economic downturn in the United Kingdom, he moved with his family to Winnipeg, Manitoba to teach theater at the University of Manitoba. A year later, in 1976, the family moved to Urbana, Illinois where he was professor of theatre and subsequently became Head of the Theatre Department at the Krannert Center for the Performing Arts at the University of Illinois. There, he partnered with his wife to develop the nationally-ranked professional acting program and the Illinois Repertory Theater where he was Artistic Director.
David and his wife Wendy retired from the university in August 20, 1997 as Professor Emeritus in Theater, and where the David and Wendy Knight undergraduate endowed scholarship remains to assist aspiring acting students. He influenced hundreds of students throughout his tenure, many of whom have highly successful careers in the arts today. After retirement, David and Wendy moved to Westminster, Colorado, where they had previously worked at the University of Colorado Shakespeare Festival. David starred in "Macbeth" and codirected "Comedy of Errors" with Wendy in 1982 and 1983 respectively. In retirement, they traveled extensively, and continued to support the arts by attending the Colorado Symphony Orchestra and the Central City Opera. They celebrated 57 years of marriage on November 25, 2020.
In addition to being a brilliant actor with a remarkable natural talent, David was a gifted teacher with a powerful work ethic who was dedicated to the craft of acting. In his personal life, he was a loving father, a dedicated husband, a voracious reader, and a leader in his community. He is survived by his wife Wendy, children Eugene Knight (wife Chutima) and Moyra Knight (husband Michael MacLean), grandchildren Ewan and Annabelle MacLean; Jupiter, Joseph, and Jasper Knight, and brother Eugene Mintz.
"For now we see through a glass darkly; but then face to face: now I know in part; but then shall I know even as also I am known." (1 Corinthians 13