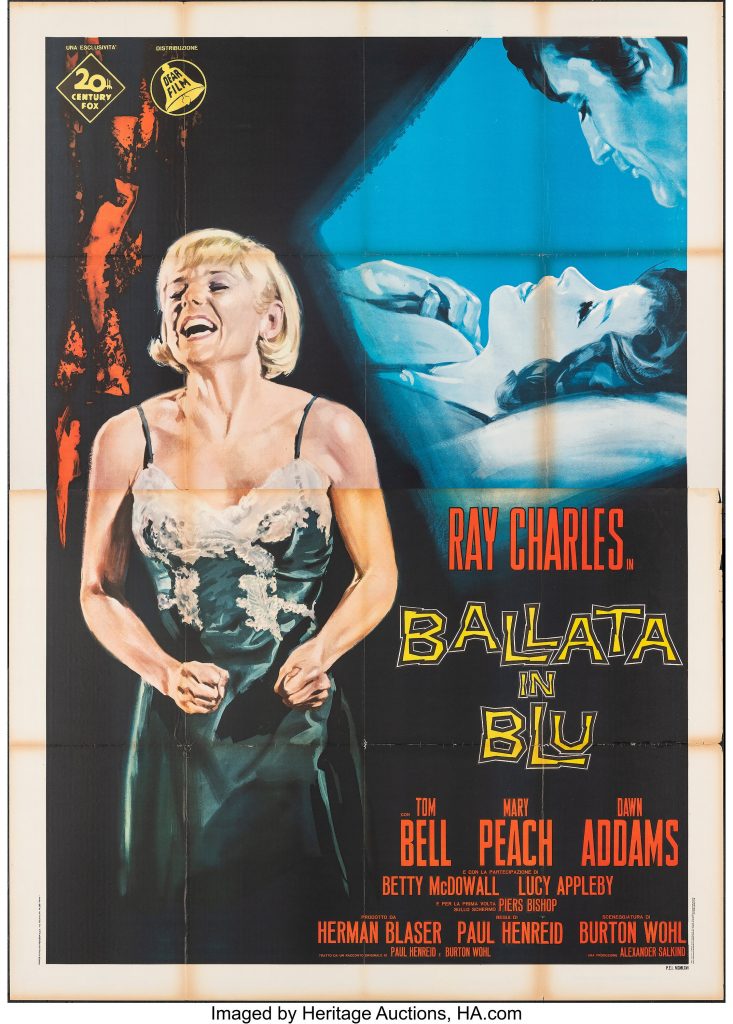 Dawn Addams was born in Felixstowe in Suffolk in 1930.   She spent some of her childhood in India.   She made her film debut in Hollywood in 1951 with "Night into Morning".   She had an uncredited bit role in "Singing in the Rain".Two years later she had a majo role in "THe Moon is Blue" diredted by Otto Preminger.   Charles Chaplin usd her as the leading lasy in his film "A King in New York" in 1957.   Her other film credits include "The Silent Enemy" with Laurence Harvey ,  "The Two Faces of Dr Jeykyll" and "Come Fly With Me" with Dolores Hart and Hugh O'Brien.   Dawn Addams died in London in 1984 at the age of 54.
"Quinlan's Film Stars":
British-born glamour girl who appeared in some Hollywood films of the 1950s.   She was screen-tested for "National Velvet" but lost to Elizabeth Taylor in 1944, with whom she shared dark hair and eyes and a stormy personal life.   Lived in Malta in the 1970s and the U.S. from 1982.
 Her obituary in "The New York Times":
Dawn Addams, the British-born film actress who appeared in romantic roles in the 1950's with such stars as Charlie Chaplin, Spencer Tracy and David Niven, died of cancer Tuesday in a London hospital. She was 54 years old.
Miss Addams's agent, Janet Crowley, said the actress had been ill for five months. She fell into a coma in the United States three weeks ago, the agent said, and, after regaining consciousness, had returned to London.
Miss Addams was first hired by M-G-M in 1950, and appeared in such films as "Night Into Morning" and "Singin' in the Rain" before being cast in her first important role, that of David Niven's daughter in the 1953 film version of F. Hugh Herbert's "The Moon Is Blue."
Defied Hollywood Code
The Otto Preminger-United Artist production achieved some fame because, although it was cleared by the New York State censors, it defied the film industry's morals code by using such words as "virgin" and "mistress."
Another of Miss Addams's featured roles was with Charlie Chaplin in his "King in New York," which was released in Europe in 1958 as the comedian's satire of McCarthyism in the United States. It finally appeared in New York in December 1973. Miss Addams played an advertising woman involved with the former king of a nameless country, played by Chaplin.  .
Another role that won her attention was as Priscilla Mullen in "Plymouth Adventure," a Dore Schary-M-G-M film based on the Ernest Gebler novel "The Pilgrim." It starred Spencer Tracy, and opened at the Radio City Music Hall in November 1952.
Miss Addams married Prince Vittorio Massimo of Italy in 1954, but they separated after four years. The marriage was formally dissolved in 1971.Miss Addams was born in Felixstowe, East Suffolk, England, and was educated in India, England and California, where she made her first screen test when she was 13 years old.
In recent years, she had appeared on the London stage before moving to Malta, and then to Florida.
She is survived by her husband, Jimmy White, a retired businessman whom she married in 1974, and a son, Stefano.
The above "New York Times" obituary can also be accessed online here.
TCM overview:
Dawn Addams was a pretty leading lady of several romantic films of the 1950s, very much in the Audrey Hepburn-Shirley MacLaine gamine vein of that era (as opposed to the Marilyn Monroe-Jane Russell-Jayne Mansfield school). Educated in several countries, she moved to Hollywood in 1950, played several supporting role in films toplining the likes of Spencer Tracy and Gene Tierney ("Plymouth Adventure" 1952) and David Niven and William Holden ("The Moon Is Blue" 1953) before attaining leading lady status. Probably her best known lead was opposite Charlie Chaplin in his satire "A King in New York" (1957), but she also acted in Fritz Lang's "The Thousand Eyes of Dr. Mabuse" (1960), in which the director revisited the character he had immortalized on film four decades earlier. Addams also decorated a number of comedies and adventures made in France and Italy (e.g. "Secrets d'Alcove" 1954), but by the early 60s slipped to occasional supporting roles and later did British TV work.
Article from Brian McFarlane's "Encyclopedia of British film":
For a decade or so, this glamourous brunette had a high profile.   RADA trained, she was capable of wittier things than she was often give a chance to do, as she showed in Hollywood's "The Moon Is Blue" in 1953.   A journalist before entering films in 1951 and busy in American films such as "Young Bess" through most of the 1950s.    Charlie Chaplin chose her as his leading lady in the lacklustre "A King in New York" in 1957 and most of the rest of her career was undistinguished,   She was though seen to decorative advantage in 1960 in "The Two Faces of Dr Jeykll".