Dean Jones spent a long time in supporting roles on film until the Disney Studios cast him in leading roles in a large number of films between 1965 and 1977.   He was born in 1931 in Alabama.   His first film role was in 1956 in "Somebody Up There Likes Me" with Paul Newman and Pier Angeli.   His first Disney film was "That Darn Cat" with Hayley Mills and Dorothy Provine.   Other films with the studio included "Blackbeard's Ghost", "The Horse in the Gray Flannel Suit" and "The Love Bug".   His last Disney film was "Herbie Goes to Monte Carlo".   His most screen appearance was "Mandie and the Secret Tunnel" in 2008.   He died in 2015 at the age of 84.
His TCM biography:
Boyish-looking, squeaky-clean leading man of the 1960s and 70s who began his career as a blues singer before making his film debut in 1956. Jones gained prominence for his starring roles in a succession of Disney family comedies in the 1960s, most notably "That Darn Cat!" (1965), "The Love Bug" (1968), "Million Dollar Duck" (1971), "The Shaggy D.A." (1976) and "Herbie Goes to Monte Carlo" (1977). Jones also starred briefly on Broadway in Stephen Sondheim's sophisticated dissection of modern marriage, "Company" (1970) and received praise for the innocent, dopey quality he brought to the role of the bachelor Bobby. After a hiatus from major roles in the 1980s, Jones was featured as a pragmatic business manager whose company is about to be taken over by a liquidator in "Other People's Money" (1991). Jones married second wife, actress-turned-screenwriter, Lory Basham in 1973.   He died in w015.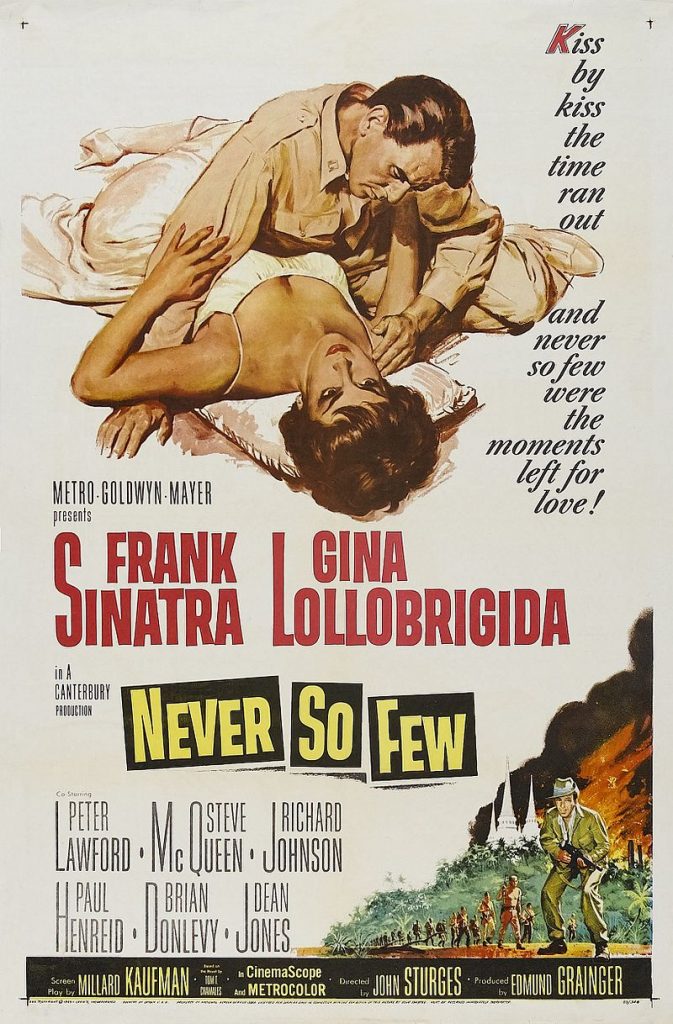 Obituary in "The Telegraph" in 2015.
Dean Jones, the actor, who has died aged 84, was best known for his roles in such light-hearted family films as The Love Bug (1968), Herbie Goes to Monte Carlo (1977) and Beethoven (1992).
Boyishly handsome and clean-cut, Jones could switch his expression from impish grin to confused grimace in an instant and he was an ideal hapless hero of the cheery Hollywood comedies of the late 1960s and 1970s. In The Love Bug – the first of the Disney films to feature "Herbie", the Volkswagen Beetle with a mind of its own – he played Jim Douglas, an unsuccessful racing driver who finds himself landed with Herbie after visiting a showroom run by a crooked car dealer, Peter Thorndyke (David Tomlinson).
The wilful car soon takes over Douglas's life, causing him endless frustrations and provoking outbursts of impotent rage. But Herbie's high speed transforms Douglas's fortunes on the race track and, ultimately, brings him together with Carole, the car showroom sales woman (played by Michele Lee).
The Love Bug went on to become one of the highest grossing films of that year and spawned four sequels, including Herbie Goes to Monte Carlo, in which Jones reprised his role as Douglas.
Although Jones appeared in more than 40 other films, it was his roles in Disney productions which brought him stardom. "It was a fast-track life," he recalled in 1997. "I was making $50,000 a week. I had the Ferraris and beautiful women and all the rest of what I thought would satisfy my life. And it was empty. Really empty."
In 1973 Jones, who had suffered from depression for many years, became a born-again Christian. "One night," his wife said, "he got down on his knees and prayed that God would free him from the miserable moods that he had always suffered. He told me that in an instant it was gone and he felt peace and joy flood into his heart." Although he continued to work in Hollywood and on stage, Jones also appeared in several Christian films and had some success touring in the one-man show St John in Exile (1986) as the apostle reminiscing about his life while imprisoned on the Greek island of Patmos.
Dean Carroll Jones was born on January 25 1931 at Decatur, Alabama, and educated at the Riverside High School, Decatur, where he had his own radio show, Dean Jones Sings.
He went on to serve in the US Navy during the Korean War, after which he found work at the Bird Cage Theatre in Buena Park, California. Jones did not finish his studies at Asbury University in Wilmore, Kentucky, although in 2002 the university awarded him an honorary degree.
Jones's first film role was in Somebody Up There Likes Me (1956), which starred Paul Newman. This was followed by an appearance as DJ Teddy Talbot in Jailhouse Rock (1957). He made his Broadway debut (with Jane Fonda) in There Was a Little Girl (1960), which was followed in the same year by the Broadway comedy Under the Yum-Yum Tree, a role which he repeated in the 1963 film version starring Jack Lemmon.
In 1965 Jones was approached by Walt Disney himself, who had seen him in a sitcom. He was subsequently cast in the film That Darn Cat! (1965), in which he played an FBI agent with a cat assistant who helps him to catch armed robbers. Jones then tried to pitch a serious project to Walt Disney about the first sports car ever brought to America, but Disney suggested a comedy based on a Car, Boy, Girl, a story written in 1961 by Gordon Buford. This became The Love Bug.
His other films for Disney included Blackbeard's Ghost (1968) with Peter Ustinov and The Million Dollar Duck (1971), which was mauled by the critics.
Jones went on to appear in numerous films including Beethoven (1992, in which he played a villainous vet) and Other People's Money (1991), starring Danny DeVito and Gregory Peck. He also had a small role in the film adaptation of Tom Clancy's Clear and Present Danger (1994), with Harrison Ford.
In 1982 Dean Jones published an autobiography, Under Running Laughter, which focused on how faith, not fame, had changed his life for the better.
His first marriage ended in divorce in 1970. In 1973 he married the actress Lory Patrick. She and his three children survive him..
Dean Jones, born January 25 1931, died September 1 2015