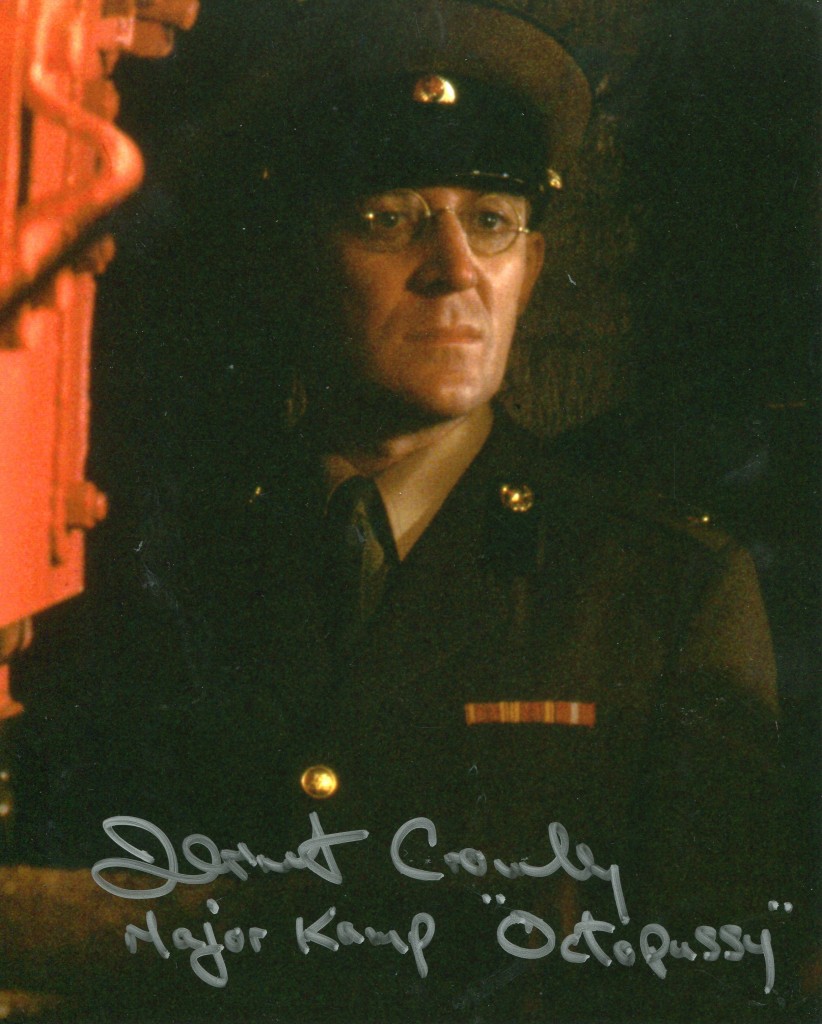 Dermot Crowley was born in Cork in 1947. He has had a very profilic career in Britain. On film he has been in "Giro City" in 1982, "Star Wars: Return of the Jedi", "Octopussy" and "Little Dorrit". Dermot Crowley has just recently been in such popular television series as "Midsomer Murders", "Foyle's War" and "New Tricks"
TCM Overview:
Dermot Crowley was an accomplished actor who appeared in a variety of films throughout his Hollywood career. Crowley kickstarted his acting career in various films such as "Giro City" (1982), the Mark Hamill hit action picture "Return of the Jedi" (1983) and the action movie "Octopussy" (1983) with Roger Moore. He also appeared in the comedy "Blue Money" (1984) with Tim Curry and the Timothy Dalton historical feature "The Doctor and the Devils" (1985). His film career continued throughout the nineties and the early 2000s in productions like "Wilt" (1990), "Blake Edwards' Son of the Pink Panther" (1993) and the comedy "Staggered" (1994) with Martin Clunes. He also appeared in "The Legend of Bagger Vance" (2000) with Will Smith. Film continued to be his passion as he played roles in the Inga Landgre documentary "Gud Lukt och Henne" (2008) and the Brendan O'Carroll foreign "Mrs. Brown's Boys D'Movie" (2014). He also had a part in the TV miniseries "Bleak House" (2005-06). He also worked in television during these years, including a part on "Murder in Suburbia" (ITV 1, 2003-05). Crowley most recently acted in "The Best Offer" (2014).
Interview with Dermot Crowley can be accessed here.
.