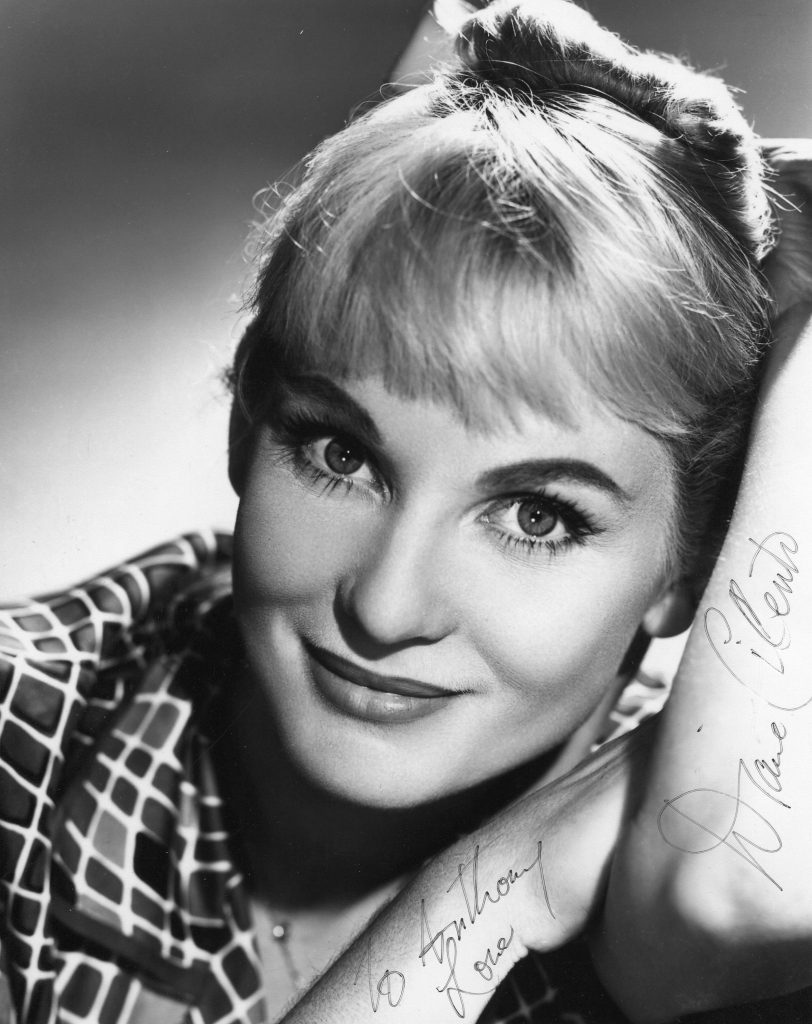 Diane Cilento was born in 1933 in Queensland, Australia.   Her parents were both distinguished medical doctors.   She trained for the theatre in New York but made her acting career breakthrough in the U.K.   Her first major film was "Passage Home" in 1955 with Peter Finch and Michael Craig.   She was nominated for an Oscar for her performance in "Tom Jones" with Albert Finney.   In the U.S. she made "Hombre" with Paul Newman.   Diane Cilento returned back living in Australia, where she died in 2012. Jason Connery is her son from her marriage to Sean Connery.
Ronald Bergan's obituary of Diane Cilento in "The Guardian":
Such is the superficial nature of fame that the Australian-born actor Diane Cilento, who has died of cancer aged 78, was best remembered as the wife of Sean Connery from 1962 to 1973, during the height of his fame as James Bond. The attractive, blonde, husky-voiced Cilento would be more fittingly recalled for her roles in a dozen or so British films in the 1950s and 60s, to which she brought a dose of much-needed sexuality. However, her best-known part was in the cultish The Wicker Man (1973), her last British picture before returning to her homeland.
Born in Brisbane, she was the daughter of Sir Raphael and Lady Phyllis Cilento, both physicians. Much to their initial disappointment, Diane decided against following them into the medical profession. After winning a scholarship to the Royal Academy of Dramatic Art, London, at the age of 17, she started to get film, theatre and television parts.
Cilento disliked the majority of her early films, which were quite anaemic, apart from the passion she injected into her roles, something she put down to her Italian ancestry. Her first leading part was in Roy Ward Baker's murky J Arthur Rank drama Passage Home (1955), as the only woman on a cargo ship from South America to London. Her sultry presence naturally gets the crew all steamed up, especially the captain Peter Finch and first mate Anthony Steele. She again causes sexual tension in The Woman for Joe (also 1955), this time between a fairground owner (George Baker) and a dwarf working as one of his attractions. In the same year, Cilento married an Italian aristocrat, Andrea Volpe, with whom she had a daughter, Giovanna.
Her allure was almost enough to sustain the whimsical The Angel Who Pawned Her Harp (1956), in which she played the title role – she is sent on a goodwill mission to Earth, landing in the Angel, Islington. Much classier was Lewis Gilbert's adaptation of the JM Barrie play The Admirable Crichton (1957), in which Cilento is winsome and poignant as the maidservant Eliza Tweeny, in love with the perfect butler (Kenneth More), who takes over his master's role when his employer's family are shipwrecked and marooned on a desert island.
It was back to morbid melodramas with The Full Treatment (1960), in which Cilento was the French wife of a disturbed racing driver (Ronald Lewis), and I Thank a Fool (1962), in which she pulls all the stops out as the mentally unstable wife of a barrister. Thankfully, the role of Molly Seagrim came along in Tom Jones (1963), for which she was Oscar-nominated (along with Edith Evans and Joyce Redman in the same picture). Cilento, in a dark wig, exudes vitality as the first of many young women to seduce the young hero, all in the spirit of Tony Richardson's reduction of Henry Fielding's great mock heroic "novel of manners" to a bawdy romp.
By now married to Connery – whom she had met in 1957 in an ITV production of Eugene O'Neill's Anna Christie, and with whom she had a son – Cilento made a brief sortie into Hollywood. It started with Carol Reed's spectacular but half-baked The Agony and The Ecstasy (1965), in which, as the Countess de Medici, she kept her dignity while encouraging Charlton Heston's Michelangelo to finish painting the ceiling of the Sistine Chapel. Martin Ritt's Hombre (1967), a Stagecoach variation, gave Cilento a chance to shine as a widowed landlady in a western opposite Paul Newman as a blue-eyed white man raised by Apaches.
Back in the UK, Cilento made a few more films, culminating in The Wicker Man in 1973, written by Anthony Shaffer, whom she was to marry 12 years later. In this mixture of horror, eroticism and religion, set on a pagan Scottish island, Cilento had fun as the schoolteacher who upsets the repressed religious police sergeant by her teaching her girl pupils about phallic symbols.
After her divorce from Connery, Cilento returned to Australia and retired from cinema, but not acting. She also returned to her first love – the theatre. She had already appeared on Broadway in 1956 as Helen of Troy (for which she won a Tony award) in Tiger at the Gates, Christopher Fry's adaptation of Jean Giraudoux's play on the Trojan war. Also on Broadway, she was Ellie Dunn in a revival of George Bernard Shaw's Heartbreak House (1959-60), and in The Good Soup (1960), an adaptation from Félicien Marceau's play.
Cilento had also been busy in the London theatre in the 1950s and 60s. Roles in The Changeling, The Big Knife, Miss Julie (perfect in the title role at the Lyric Hammersmith) and other plays at the Royal Court all gave her more satisfaction than her films.
In the 1980s, she settled in Mossman, Queensland, where she built her own outdoor amphitheatre called the Karnak Playhouse in the rainforest. She made one last film in Australia, the rather feeble The Boy Who Had Everything (1985), playing the mother of her real-life son, Jason Connery.
Shaffer died in 2001. Cilento is survived by her two children.
• Diane Cilento, actor, born 5 October 1933; died 6 October 2011
The above "Guardian" obituary can also be accessed online here.