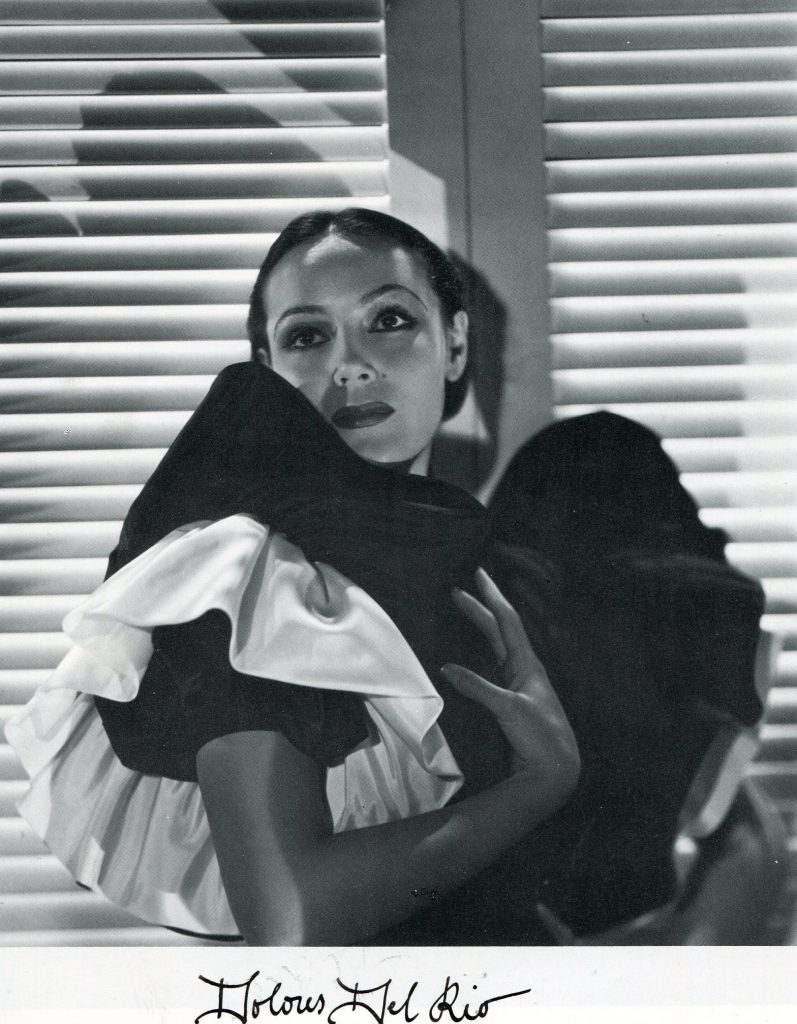 Dolores Del Rio. TCM Overview

Mexico's premier actress, Dolores Del Rio had a very long and successful career both in Hollywood and in her hone country.   She made her screen debut in silent films in 1925 in the film "Joanna" and was still making fims in the 1960's.   Among her later films  was Elvis Presley's "Flaming Star" and John Ford's Western elegy "Cheyanne Autumn".She is widely regarded as one of the most beautiful women in cinema.   She died in 1983
TCM Overview:
Easily one of the most beautiful women of her era and one of the most gorgeous people ever to make it to the ranks of film stardom. Del Rio's career in the 1920s and 30s unfortunately suffered from too many exotic, two-dimensional roles designed with Hollywood's cliched ideas of ethnic minorities in mind.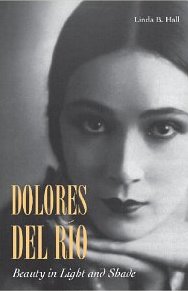 Her best-remembered film from this period is "Flying Down to Rio" (1933), which partnered Fred Astaire and Ginger Rogers for the first time. One of her more interesting parts was her last American lead, in "Journey Into Fear" (1942), set up by and co-starring Del Rio's then paramour, Orson Welles.
It took a return to the stage and screen in her native Mexico (where she won that country's equivalent of a Best Actress Oscar four times and was lauded as "the first lady of Mexican theater") and later Hollywood character parts (e.g., in John Ford's "The Fugitive" 1947 and his "Cheyenne Autumn" 1964) for her talent to be fully displayed.
Interesting article on Ms Del Rio in the "Huffington Post" can be found here.
.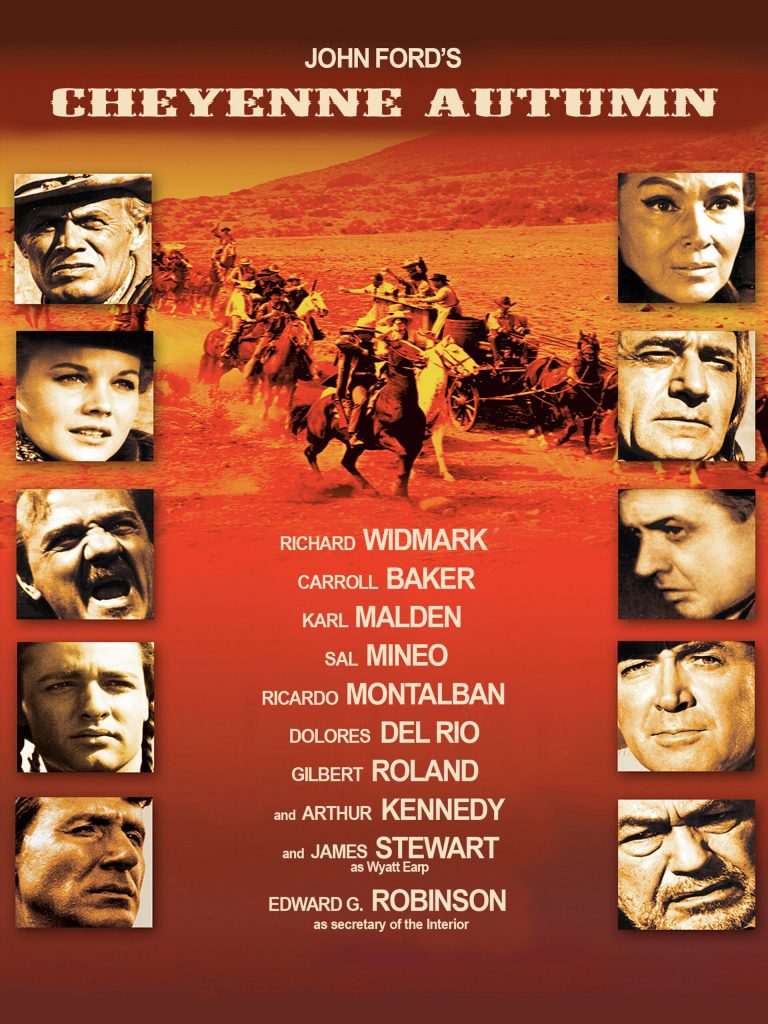 New York Times obituary in 1983:
Dolores Del Rio, an actress of remarkable beauty who became a film star in Hollywood and in her native Mexico, died Monday at her home in Newport Beach, Calif. She was 77 years old and had been in failing health.
During the days of silent films, Miss Del Rio's face, elegant and expressive, made her one of Hollywood's important actresses and one of its first Latin stars.
Her first big movie was "What Price Glory," the landmark film directed by Raoul Walsh in 1926, in which she portrayed a French peasant. Her first starring role was a portrayal of a Russian girl in "Resurrection" in 1927. Her next starring role came in 1928 in "Ramona," the tragic story of a beauty of Spanish and Indian extraction.
Of "Ramona," Mordaunt Hall wrote in The New York Times: "Miss Del Rio's interpretation of Romona is an achievment. Not once does she overact, and yet she is perceived weeping and almost hysterical. She is most careful in all the moods of the character. Her beauty is another point in her favor." Not a Spanish Actress
In Miss Del Rio's first appearance on film, in "Joanna" in 1925, she was billed as a "Spanish actress," a label that was changed to "Mexican" only at her insistence.
The director Edwin Carewe, who discovered her, said that he wanted to avoid her being typecast. But ultimately, her career in the United States suffered because producers invariably cast her in ethnic and exotic roles. During the late 1920's and early 1930's, there was a spate of such films that included "Girl of the Rio," "Revenge," "Bird of Paradise" and "Loves of Carmen.'
Of her role in "Carmen," Mordaunt Hall wrote: "The alluring Miss Del Rio, with her bright eyes, pretty lips and lithe figure, gives a decidedly unrestrained portrait of the faithless creature."
With the advent of talking pictures, Miss Del Rio's Latin accent hemmed her into such roles even more, although she was able to sustain an acceptable level of popularity in Hollywood through the early 1940's. Returned to Mexico
In 1933, she introduced the two-piece swimsuit in "Flying Down to Rio," in which Fred Astaire and Ginger Rogers teamed up for the first time. In the movie, Miss Del Rio and Mr. Astaire danced, in a memorable scene, to " Orchids In the Moonlight." In 1934, in "Wonder Bar," Al Jolson and Dick Powell competed for her affections. That same year she played the title role in "Madame Du Barry," the fetching mistress of Louis XV.
In 1943, after tiring of her glamour-girl image in Hollywood, Miss Del Rio returned to Mexico, where she enjoyed a much more rewarding career on screen and stage, and helped establish the Mexican film industry.
"Maria Candelaria," the film of which she was said to be proudest, was one of the earliest serious movies made in Mexico. The Spanish-language film won the best picture award at the Cannes Film Festival in 1946. In it, she played an Indian peasant woman who is stoned to death by villagers because they believe she has modeled for a famous nude painting, though actually, she modeled only for the face. The film was directed by Emilio Fernandez.
One of her best-known roles was in the John Ford film "The Fugitive," made in Mexico in 1947. In it, she played an unwed Indian mother who aided a fugitive priest, played by Henry Fonda.
In the 1960's, she returned to Hollywood to star in "Flaming Star," "Cheyenne Autumn" and "The Children of Sanchez," an American-Mexican production. Daughter of a Banker
Miss Del Rio was born Lolita Dolores Martinez Asunsolo Lopez Negrette, the daughter of a banker. She was educated in a convent school?
In 1925, Mr. Carewe saw her at a dance in Mexico City and suggested that she had a future in movies. She was married three times, the first time at age 15 to Jaime Del Rio. The marriage ended before her career in Hollywood began. Her marriage in 1930 to the director Cedric Gibbons ended in divorce 11 years later, and she married Lewis Riley, a producer, who was with her when she died