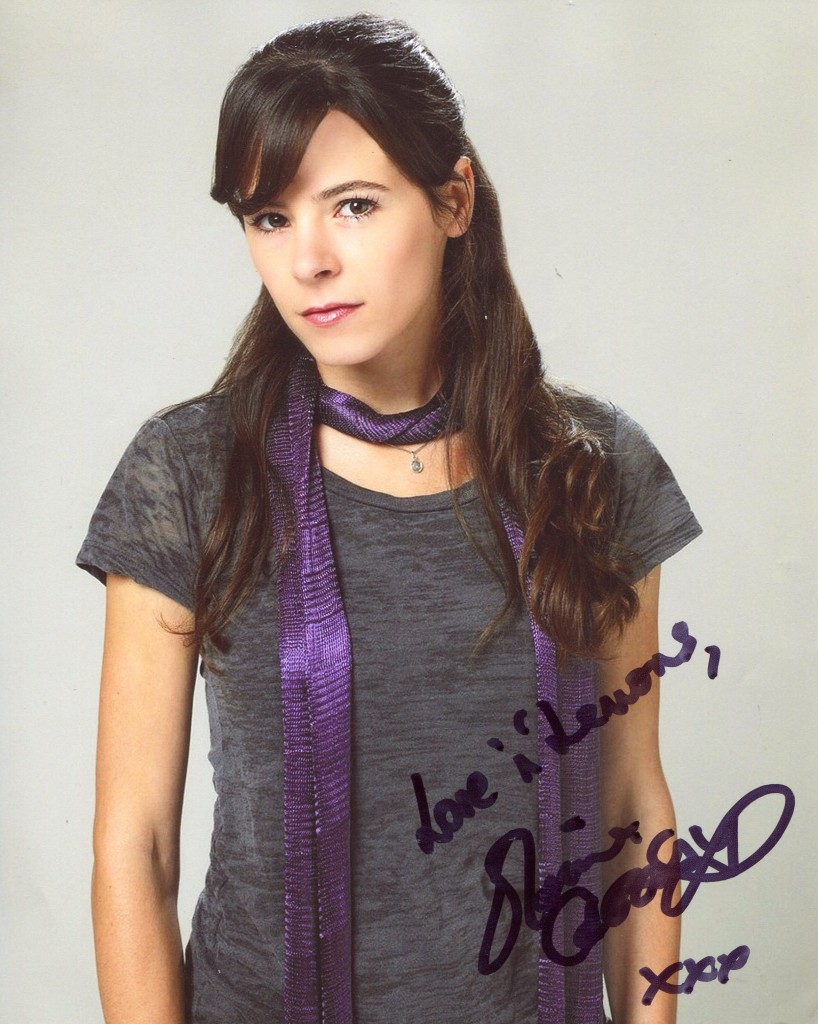 Elaine Cassidy
Elaine Cassidy was born in 1979 in Wicklow.   In 1999 she won the major role in "Felicia's Journey" with Bob Hoskins, which was based on the novel by William Trevor.   Other films include "Disco Pigs", "The Others" and "The Bay of Love and Sorrows".   In 2009 she starred in the American television series "Harper's Island",   Elaine Cassidy website here.
Article from "MailOnline":
Elaine Cassidy couldn't be happier.
The costume drama set in a department store in north-east England in the 1870s was a huge hit on its first outing last year, and Elaine has been relishing getting to grips with her headstrong aristocratic character Katherine Glendenning once more.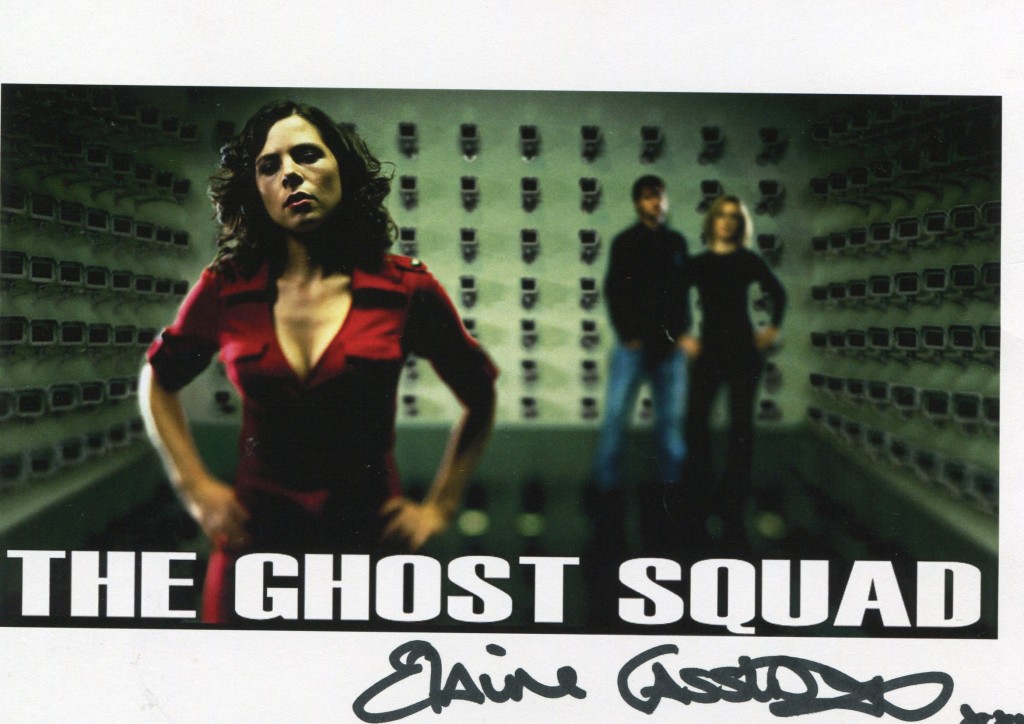 The last we saw of her, Katherine had been jilted by department store owner John Moray (Emun Elliott). But, while she was away with her father she met enigmatic former soldier Tom Weston (Ben Daniels) in Portugal and quickly married him. 'They embark on a lovely, dysfunctional, unhealthy relationship. It's cat-and-mouse, really tempestuous,' says Elaine, 33, her brown eyes dancing with mischief.
It was quite the opposite, she says, of working with Ben, which she thoroughly enjoyed. 'The only trouble is we make each other laugh. There was one scene where I was lying in bed. I turned around and there he was, trying to frighten me by suddenly appearing in the room. Then I noticed he was sticking a pin in his leg to stop himself laughing, which set me off.'
Although its setting is the north-east, The Paradise is in fact based on writer Emile Zola's 1883 novel, Au Bonheur des Dames, which in turn was based on the French department store Le Bon Marché.
The action for the first series of the BBC series began in 1875 and portrayed the lives and loves of the people who worked and shopped in what was the first English department store, owned by widower John Moray. Into this world arrived Denise Lovett from Peebles on the Scottish borders.
When she landed a job at The Paradise, she was quickly identified by Moray as a rising star, much to the annoyance of Miss Audrey (Sarah Lancashire), head of ladies' fashion, and shopgirl Clara (Sonya Cassidy).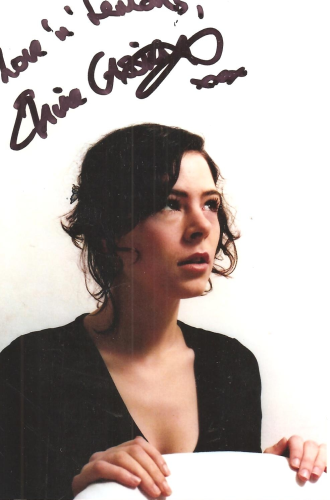 Moray was financially dependent on Lord Glendenning, whose daughter Katherine was determined to marry him in spite of any attraction he felt for Denise. As it turned out, Katherine's worst fears were realised.
New life: In the last series, Katherine married former soldier Tom Weston (Ben Daniels), and the actress says viewers will this series get to explore their 'lovely, dysfunctional, unhealthy relationship'
When Moray abandoned Katherine for Denise at the end of the last series, Lord Glendenning's vengeance was swift on behalf of his jilted daughter. He took ownership of the store and Moray fled to Paris. A year later, the store is struggling to survive and when Moray arrives back on the scene, he finds himself working as manager for new owners Katherine and Tom, and the stage is set for a battle royal.
'Now the characters are established, you can motor along a bit more,' says Elaine. 'Katherine's quite a piece of work. She's in your face. But I've tried hard not to make her a pantomime villain. She's a real person with real feelings but totally different from me.'
To understand Katherine's motivation better, Elaine's been reading a book called Facing Love Addiction by Pia Mellody. 'She maintains that, if two people have the same fundamental beliefs when it comes to life's essential issues, then the relationship should be very easy. But if they're different, you have to compromise to make your relationship work.'
Elaine herself struck lucky in love in 2004 when she was cast opposite actor Stephen Lord in black comedy The Truth.
'He was playing a lying sex addict; I was playing a girl in a wheelchair. His character abused my character – and then we fell in love, for real. We've also played brother and sister which wasn't as weird as I thought it would be.
'When I first met Stephen it was like being on holiday. That's why my life works. I'm grounded at home. All the drama comes with my work which is why I do the job I do. I saw a documentary about Richard Burton, which said the most harmonious time he had with Elizabeth Taylor was when they were taking lumps out of each other in Who's Afraid Of Virginia Woolf?'
Stephen is probably best known as Jase, father of Jay, in EastEnders. 'I used to watch every episode,' says Elaine. 'In fact, I cried when he was killed. He was in it for 13 months but he was keen to play other roles.
Every now and then, even today, you'll see Jay sitting on the bench in Albert Square touching the initials of his dad carved into the wood. Whenever it happens, Stephen's mum sends him a text telling him he's been mentioned again.'
The couple have a four-year-old daughter, Kila – it rhymes with 'smiler' – and a son, Lynott, born in January, his name a nod to Thin Lizzy's hellraising frontman Phil Lynott. By the end of filming the first series of The Paradise, Elaine was six months pregnant with Lynott. 'They were having to hide the bump behind chairs and table lamps.'
Ever since she knew what the word acting meant, she says, she wanted to do it. She first encountered an audience playing Pinocchio aged five at school in County Wicklow, where she was raised alongside her two older sisters, and never looked back.
'My mum would have preferred I'd got a proper job but she's always supported me. She worried about the uncertainty, but then uncertainty is no longer confined to acting, is it?'
She was offered a handful of places at drama college but then won the title role in the film Felicia's Journey, starring Bob Hoskins. 'It was a brilliant start to my career. After that I kept being sent similar roles, all of which I turned down. If I'd wanted to keep playing the same part, I'd have gone into a soap.'
She also enjoys theatre work and recalls starring with Eileen Atkins and Imelda Staunton in There Came A Gypsy Riding at London's Almeida Theatre as a defining moment. 'It was like a nightly masterclass. I'll never forget Imelda having to suffer a nervous breakdown every performance and making it look so easy. I'd sometimes think, "Should I get my coat now? Or should I strive for that?"'
It very much looks like she made the right decision.