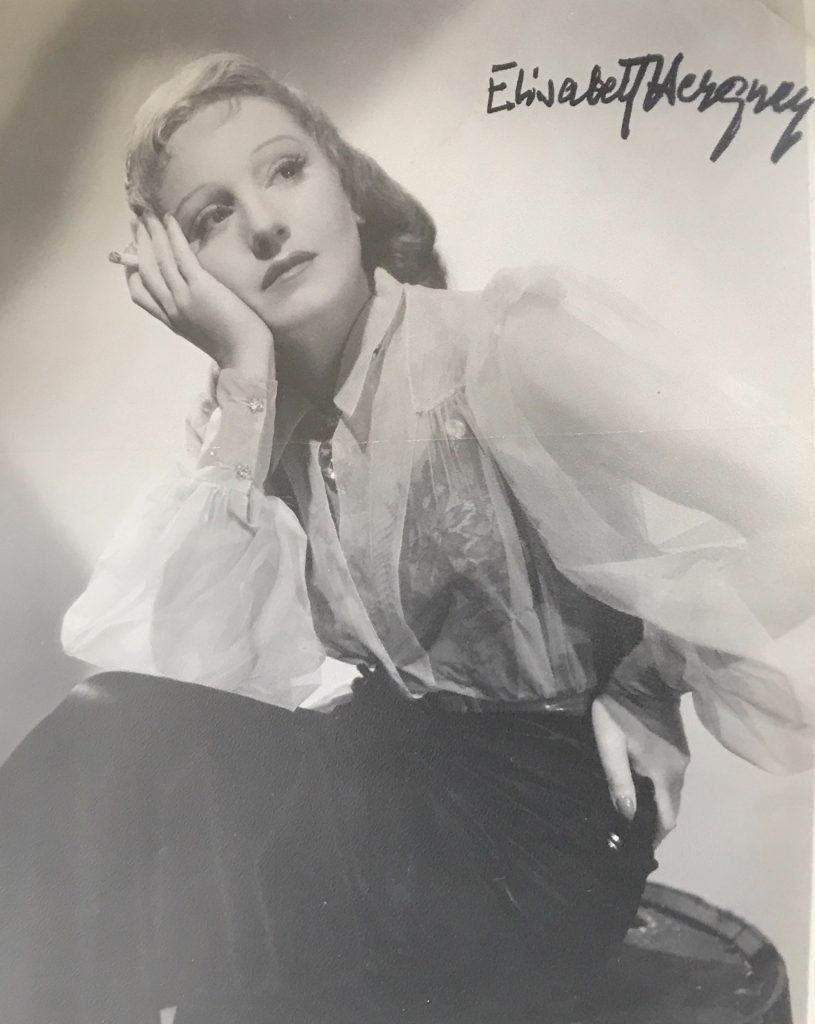 Elisabeth Bergner.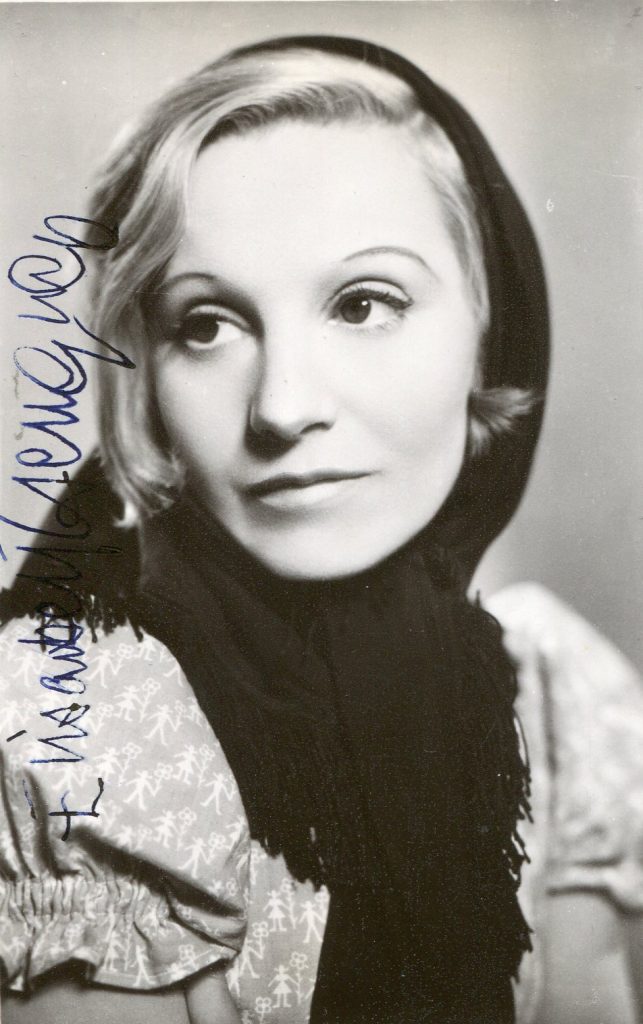 "Her fans compared her with Garbo. C.B. Cochran proclaimed her 'the greatest actress in the world' and many critics agreed. But then such as been the happy lot of several middle European actresses. In films, Elisabeth Bergner with her pixie features and gurgling infectious laughter was pure drindl." – David Shipman in "The Great Movie Stars – The Golden Years". (1970).
Elisabeth Bergner was born in Drohobycz (which is now part of the Ukraine) in 1897. She established herself as a Shakespearian actress on the Continent. In the early 1930's she moved to London and gained favourable notices for her performance on stage in "The Boy David" by J.M. Barrie.She made the film "Escape Me Never" for which she was nominated for an Academy Award.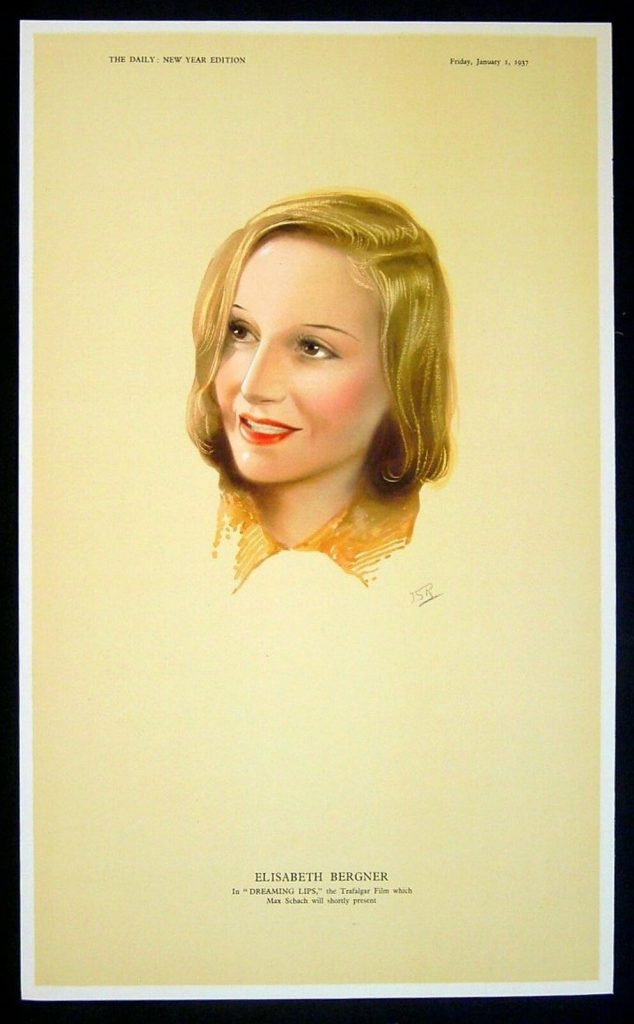 She made one film in Hollywood "Paris Calling" in 1941. Throughout the remainder of her career she acted on stage while making the occasional film. The character Margo Channing in "All About Eve" is rumoured to have been based on Elisabeth Bergner. She died in 1986 in London. An extensive review of Ms Bergner's career on "The Jewish Woman's Chronicle" can be found here.
"Quinlan's Movie Stars":
Polish born actress with wispy blonde hair whose brief popularity in England failed to survive long under the triple strain of her own advancing years, her quickly outdated persona (elfin, fey, almost little-girlish) and the imminence of 40s realism. Margaret Sullavan had much the same trouble. She did her best acting work in later years in the theatre. Married to director Paul Zinner. Was nominated for an Academy Award for her performance in "Escape Me Never".
TCM overview:
A fey, wistful, international stage and screen star, Elisabeth Bergner rose to prominence in 1924 playing the title role in Max Reinhardt's Berlin production of George Bernard Shaw's "Saint Joan". Considered one of the finest actresses of her generation, this blonde performer entered films in Germany in 1923 but her career was cut short by the rise to power of the Nazis. In 1933, Bergner and her husband, the Czech director Paul Czinner, fled to Britain where she continued to alternate between stage and screen.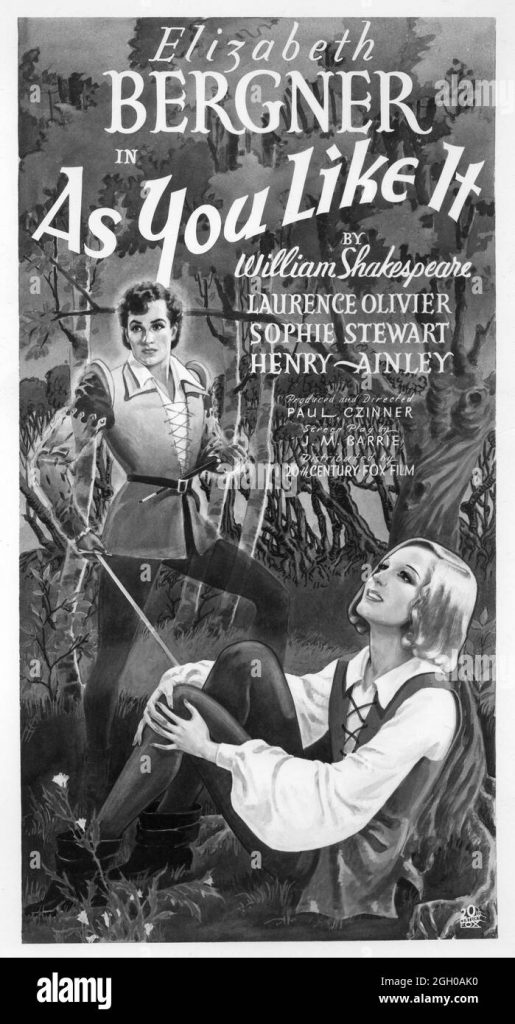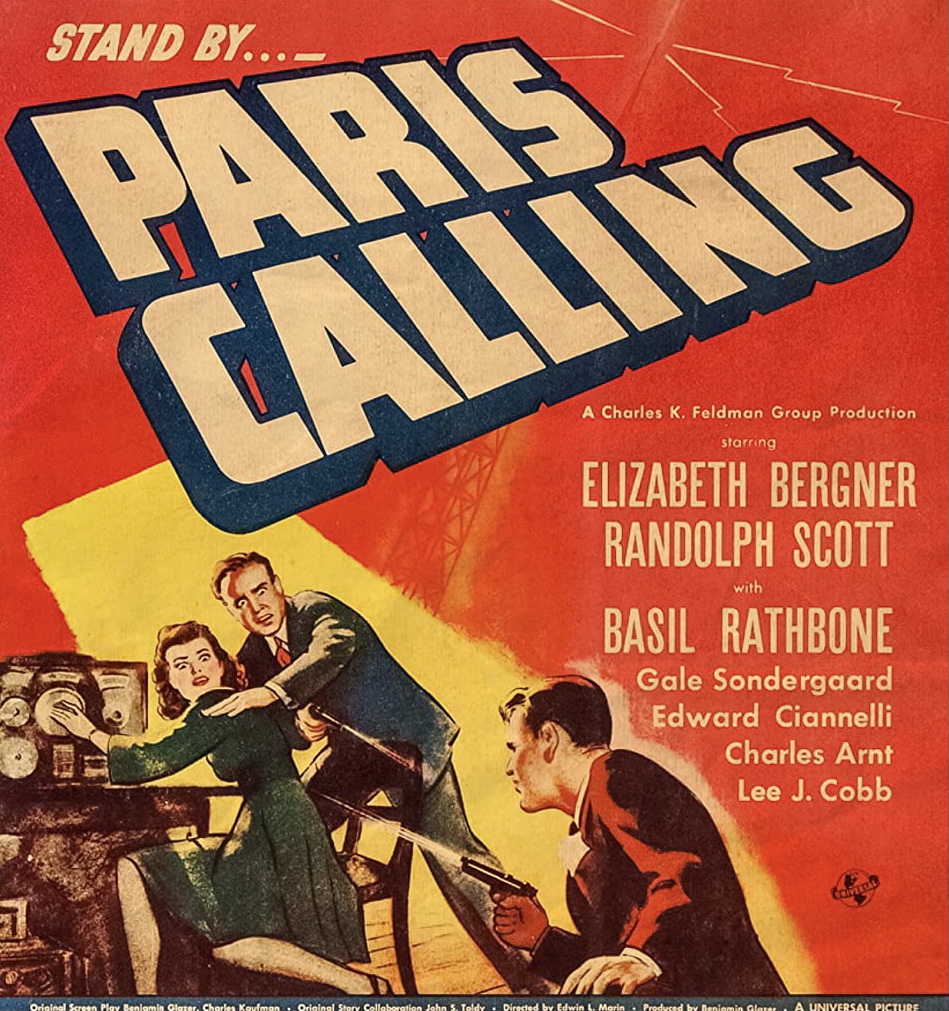 In the United Kingdom, Bergner landed her first English-language production, the title role in the biopic "Catherine the Great" (1934), although it was banned in Nazi Germany for featuring "emigre Jews", cutting into its box office potential. She did earn a Best Actress Academy Award nomination for her portrayal of an unwed mother who marries a ne'er-do-well composer in "Escape Me Never" (1935) and offered a memorable Rosalind opposite Laurence Olivier in "As You Like It" (1936)
. Relocating to the USA, Bergner enjoyed greater success on stage but only made one Hollywood film, "Paris Calling" (1942), an exciting story of the French Resistance movement.
After touring Australia, the actress returned to Europe where she found it difficult to find decent screen roles. Indeed, it was over 20 years before she was again before the cameras, ironically in Germany, in "Die Gluckliche Jahre der Thorwalds" (1962). She was already past 70 when she played a witch summoning Satan to avenge Vincent Price in the British-made "Cry of the Banshee" (1970) and her last big screen appearance was in the 1982 German-language "Feine Gesellschaft".
The above TCM overview can also be accessed online here.