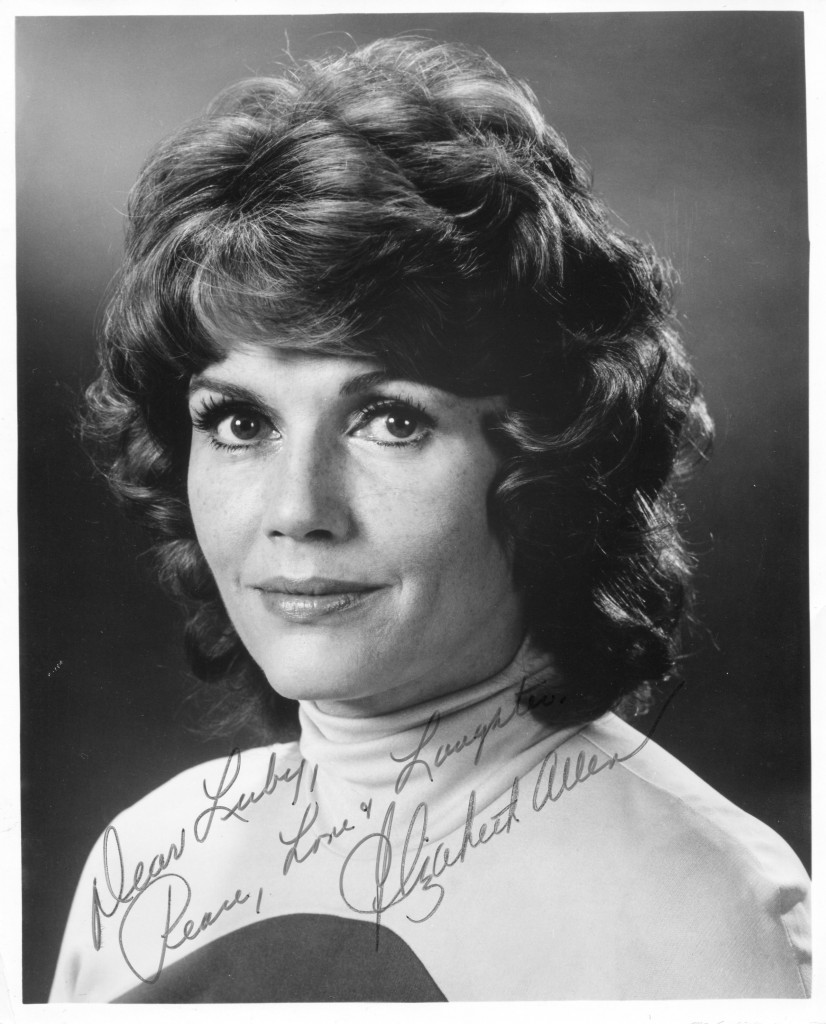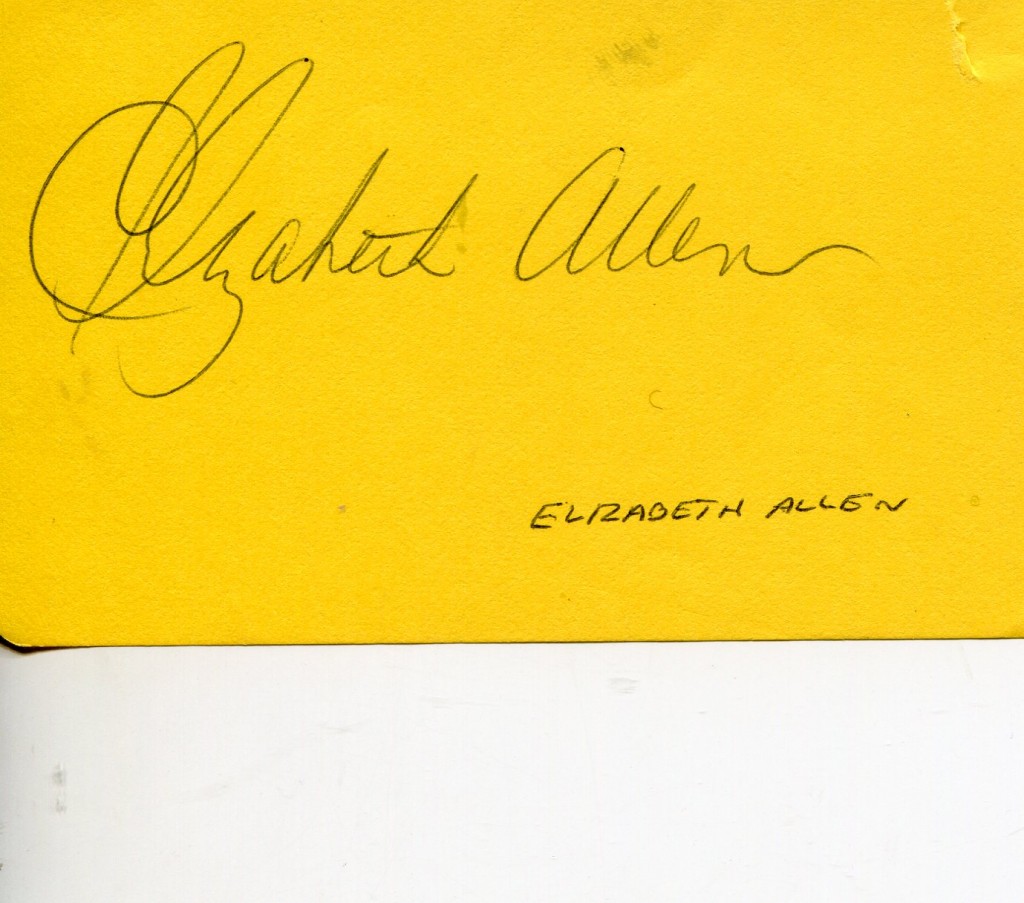 Elizabeth Allen was born in Jersey City, New Jersey in 1929.She had a career on stage, screen and television. On the stage in 1965, Stephen Sondheim's "Di I Hear A Waltz" starred Allen with Sergio Franchi. On screen she starred opposite Charlton Heston in "Diamond Head" and John Wayne in John Ford's "Donovan's Reef". On television she starred in one of the classics of "The Twilight Zone" entitled "The After Hours" with Anne Francis. Elizabeth Allen died in New York aged 77 in 2006.
Her "Guardian" obituary:From The New York Times review of John Ford's Donovan's Reef (1963) starring John Wayne: "Ford, best when he's faced with an unknown talent, brings out the ability of Elizabeth Allen, a darkling beauty. She's delightful as a Boston ice cube whose melting point is Wayne."
Elizabeth Allen, who has died aged 77, was not exactly "an unknown talent" when she made Donovan's Reef but, although she had been in two features previously and three after, it was the only film in which she had a chance to show what she could do.
As Ameilia, the refined daughter of a roughneck doctor, she is more than a match for scallywag Wayne as "Guns" Donovan. Ameilia: "I had the strangest feeling that you were going to kiss me." Donovan: "What?" Ameilia: "Well, I have been kissed before." Donovan: (kisses her). Ameilia: "I thought I'd been kissed before." (Kisses him back.)
Born Elizabeth Ellen Gillease in New Jersey, she had a brief career as a model and singer, before getting the job on TV's The Jackie Gleason Show in the early 1950s, when she became known as the "away we go" girl, because of the phrase she used when introducing the portly comedian's skits.
Then, in late 1957, Allen was given her big break by Peter Ustinov, who cast her as the female juvenile lead in his cold-war satire, Romanoff and Juliet. (The part was taken by the very different Sandra Dee in the 1961 film.) After the year's run on Broadway, she appeared in From the Terrace (1960) as a hedonistic society girl who tries to persuade her friend Joanne Woodward to stray from hubby Paul Newman, believing that everybody sleeps around as if it were a big game.
At the same time, Allen continued her career in television, particularly remembered for the role of a mysterious saleswoman in a store where mannequins come alive in a 1960 episode of The Twilight Zone. Then she was back on Broadway as Magda in The Gay Life (1961), an Arthur Schwartz-Howard Dietz musical based on Anatol by Arthur Schnitzler. Despite having only one number, Come A-Wandering With Me, Allen was nominated for a Tony award.
She would be nominated again four years later for her role as the American spinster finding romance in Venice in Do I Hear a Waltz? (based on Arthur Laurents' The Time of the Cuckoo), the only collaboration between Richard Rodgers (music) and Stephen Sondheim (lyrics), this time singing eight numbers including the delightful title song. (She can still be heard on the original cast album.)
Allen was reunited with Ford for a sexy part in the comic Dodge City sequence, with Jimmy Stewart as Wyatt Earp, in the director's last Western, Cheyenne Autumn (1966). However, television took up most of her time in the 1960s and 1970s with guest appearances in The Man From UNCLE (as a seductive enemy agent) and Dr Kildare among many others.
The stage continued to attract her with a leading role in Sherry! (1967), a musical version of The Man Who Came to Dinner, which ran just two months but has since gained cult status.
Allen ended her career in 1983, after starring, as elegant as ever, in three daytime television soap operas: as an upper crust hostess in Another World and its spin-off, entitled Texas, and as a selfless doctor in The Guiding Light.
Elizabeth Allen, who married and divorced Baron Carl von Vittinghoff-Schell, was a philanthropist who donated money for animal rights and environmentalist causes. She had no children.
· Elizabeth Allen (Elizabeth Ellen Gillease), actor, born January 25 1929; died September 19 2006
The above entry can also be accessed online here.