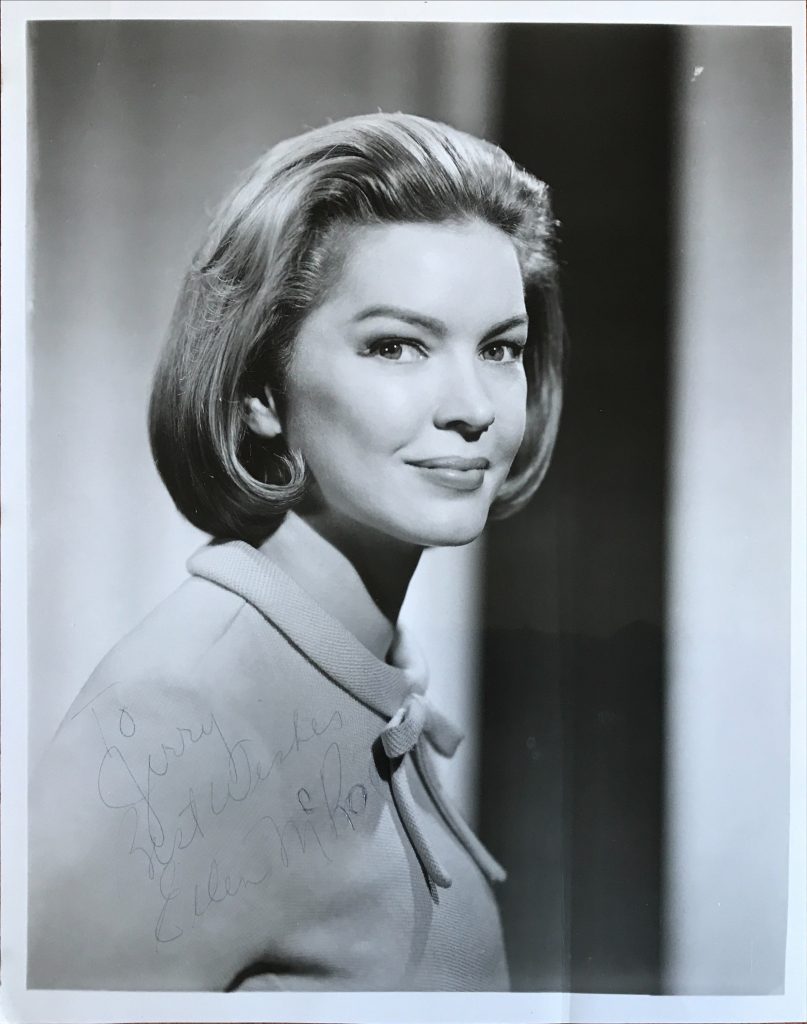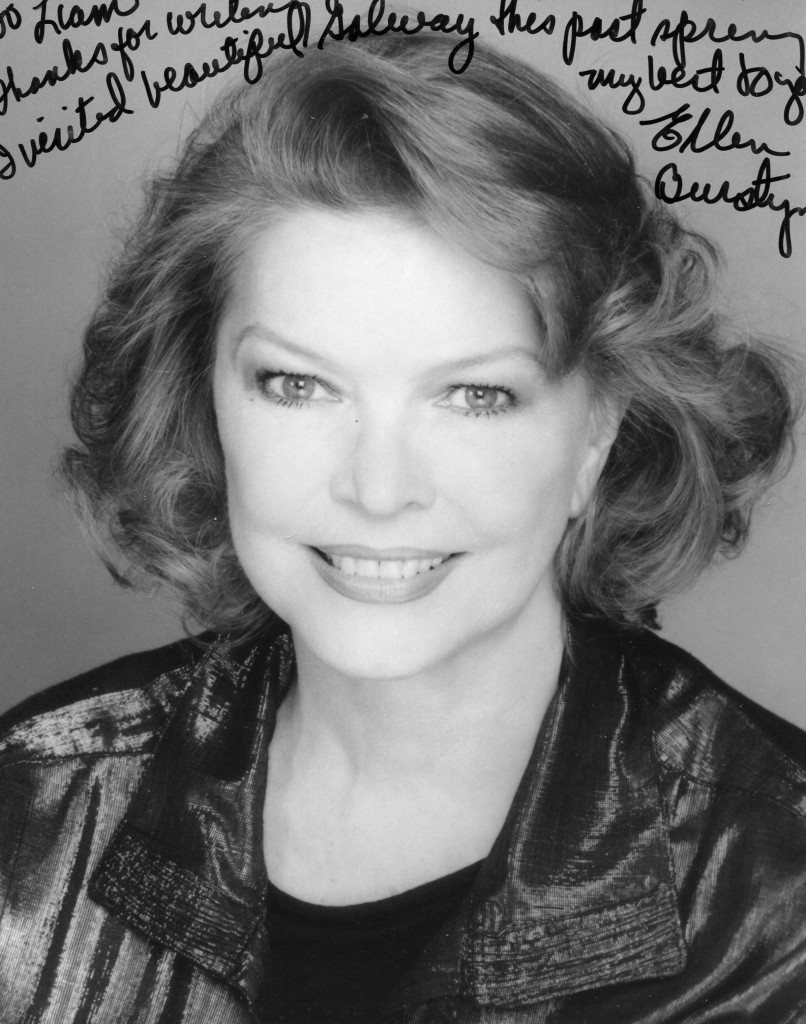 Ellen Burstyn. TCM Overview
"Ellen Burstyn is probably a terrific actress. She has won a ton of awards. We loved her in "Alice Doesn't Live Here Anymore", as the young widow who wants a life of her own, instead of living only through her men. Her Alice was the most ordinary of women and if you start to call her plucky or humourous, you are still not near. We had not seen this sort of pluck on screen, born of despair, nor this sort of humour, moving from gentle sarcasm to self-mockery to play-acting. It was a big chance and she grabbed it, contributing as much to the end result as any actress since Garbo" – David Shipman in "The Great Movie Stars – The International Years". (1972).
Ellen Burstyn originally acted under the name Ellen McRae and changed her name in 1970. She was nominated for an Oscar in 1971 for her performance in "The Last Picture Show" and very quickly gained international recognition. In the 1970's she was nominated many times for Oscars winning for "Alice Dos'nt Live Here Anymore". Other major films from this period in her career include "The King of Marvin Gardens", "The Exorcist" and "Same Time, Next Year". In 2000 she was nominated again for "Requiem for a Dream". An interview in "The Huffington Post" with Ellen Burstyn can be accessed here.
TCM overview:e
One of the most popular actresses in film and television during the 1970s and 1980s, Ellen Burstyn wowed critics and audiences alike with her enormously skilled and sympathetic performances as strong and complex women who struggle against what seem like insurmountable challenges in such films as "The Last Picture Show" (1971), "The Exorcist" (1973) and "Alice Doesn't Live Here Anymore," which earned her an Academy Award in 1974. Despite her considerable talent and skill in both heavy drama and comedies like "Same Time, Next Year" (1978), she found it difficult to find substantial parts in the eighties, so she divided her time between running the Actors Equity Association and roles in TV-movies like "The People vs. Jean Harris" (1981), as well as top-billing her own short-lived sitcom, "The Ellen Burstyn Show" (ABC, 1986-87). The actress gradually returned to feature films in the 1990s, which culminated in a harrowing Academy Award-nominated turn as a woman in the grip of addiction in Darren Aronofsky's "Requiem for a Dream" (2000).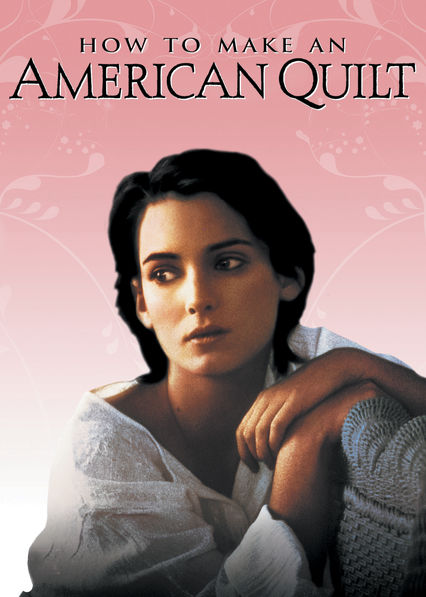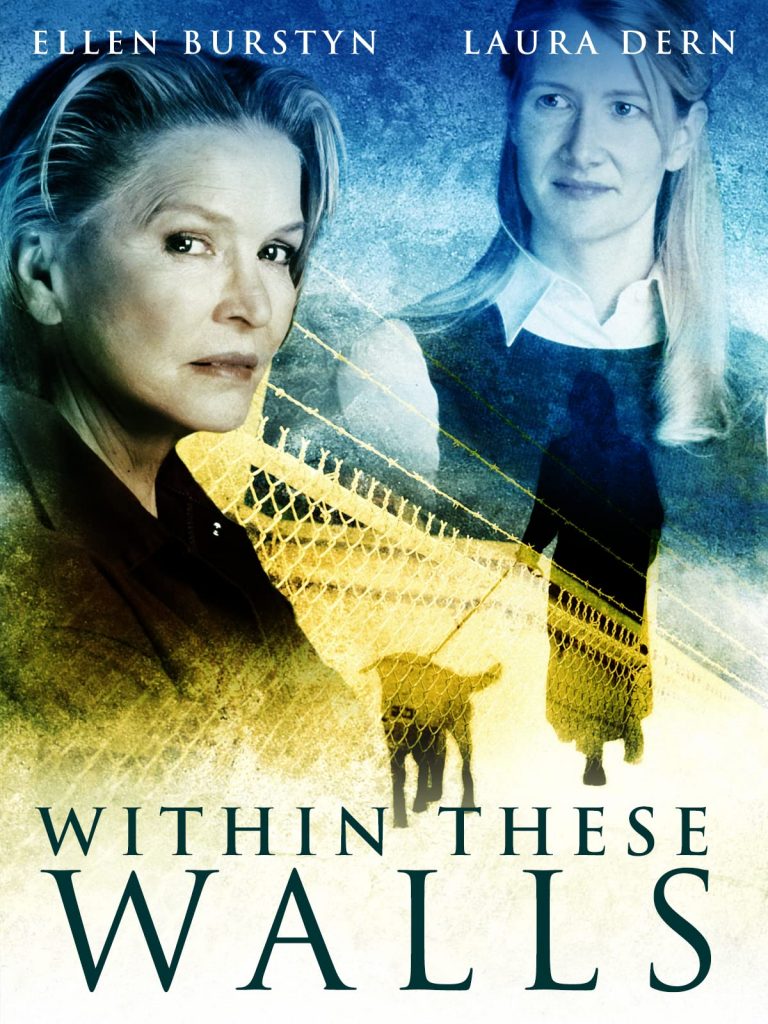 Now back on every director's wish list, she followed this with a succession of well-regarded projects, including "Divine Secrets of the Ya-Ya Sisterhood" (2002), "Mitch Alborn's For One More Day" (2007) and "W" (2008) as Barbara Bush. She also penned a 2007 memoir, Lessons in Becoming Myself, which detailed her difficult upbringing and traumatic relationship with her third husband, actor and writer, Neil Burstyn. Truly an inspiration, Burstyn proved that women of any age could not only land thoughtful, provocative roles, but dominant opposite their similarly aged male counterparts. Born Edna Rae Gillooly in Detroit, MI on Dec. 7, 1932, Burstyn's parents were divorced when she was young, and she worked a number of day jobs before earning enough money to leave home at the age of 18.

She relocated to Texas to work as a model before moving to Montreal and later New York City, where she was employed as a dancer on "The Jackie Gleason Show" (CBS, 1952-1970). Determined to become an actress, her perseverance paid off with her 1957 debut on Broadway in "Fair Game," for which she was billed as Ellen McRae. Countless roles in television series followed, including a regular stint on the daytime soap opera "The Doctors" (NBC, 1963-1982). Her feature debut came with a supporting turn in the wan comedy "Goodbye Charlie" (1964) with Tony Curtis. Despite the regular work, Burstyn was dissatisfied with her life and career; twice divorced and the single mother of an adopted son, she strove to improve her craft by studying with acclaimed teacher Lee Strasberg at the Actors' Studio in New York, but departed to Los Angeles soon after to be with her third husband, actor and writer Neil Burstyn
. In 1970, she gained excellent notices for her portrayal of Henry Miller's wife Mona in Joseph Strick's "Tropic of Cancer." The praise came at a critical point in Burstyn's acting career, as she had considered quitting the business prior to the film's release. She followed this with a stunning turn as a former small town glamour girl embittered over the loss of her status to her own daughter (Cybill Shepard) in Peter Bogdanovich's "The Last Picture Show" (1971), which earned her Academy Award and Golden Globe nominations. Another magnetic turn as a brittle former beauty in Bob Rafelson's "The King of Marvin Gardens" (1972) solidified Burstyn's status as one of the strongest female talents of the early 1970s. She completed the trifecta with "The Exorcist" (1973), William Friedkin's horrific exploration of modern day demonic possession.
As the desperate mother of the little girl (Linda Blair) under siege from unseen forces, Burstyn netted another pair of Academy Award and Golden Globe nominations. During this period, Burstyn divorced Neil Burstyn, who had descended into a spiral of schizophrenia and violence that marred the core of their relationship. He would continue to harass her for over half a decade before committing suicide in 1978. Burstyn soon discovered that with the onset of success also came the reality that her current career path was an exception to the Hollywood rule rather than the norm. She expressed disappointment with the range of roles being offered to her in the wake of her back-to-back Academy Award nominations, noting that the majority of the projects sought to cast her as either sexually provocative women or helpless victims. She eventually found the script for "Alice Doesn't Live Here Anymore" (1974), a drama about a divorced woman who relocates to a small town in an attempt to rebuild her life. Burstyn jumped at the chance to work on the project, and was initially offered a chance to direct the film by its studio, Warner Bros. She turned down the offer, citing her inexperience in that field, but acted as the film's unofficial executive producer. In that capacity, she was responsible for bringing director Martin Scorsese to the project at the behest of Francis Ford Coppola. Scorsese and Burstyn worked closely on the film – among their joint decisions was to feature as many women on the production team as possible – and the result was a quietly powerful film which offered a wholly realistic look at a woman trying to live her life on her own terms. For her performance, Burstyn was given the Academy Award in 1974.

The film would inspire a comedic take on female empowerment in the form of the CBS sitcom, "Alice" (1976-1985) starring Linda Lavin in the title role. The following year, Burstyn returned to Broadway in Bernard Slade's romantic comedy "Same Time Next Year," for which she earned a Tony Award. She also devoted considerable time to her spiritual growth; having begun studying with Sufi mystics, she purchased a home on the Hudson River in New York which doubled as a center for creative and mystical study. In 1975, she becomes a Sheraga, the equivalent of a minister in the Sufi faith, and taught a course that combined acting with spiritual enlightenment. Burstyn remained very active in features during this period, though her projects began to embrace more arthouse tropes than Hollywood-minded material. She appeared in supporting roles in Paul Mazursky's gentle comedy "Harry and Tonto" (1974) and Alain Renais' fantastical drama "Providence" (1977).

The film version of "Same Time Next Year" (1978) brought her back to the mainstream and a fourth Oscar nomination. Her next feature, "Resurrection" (1980), cast her as a woman who survives a traumatic accident only to discover that she has the ability to heal people. Though largely ignored during the year of its release, Burstyn netted her fifth Academy Award nomination for her performance. The slight box office returns for "Resurrection" and her next film, "Silence of the North" (1981), seemed to indicate that Burstyn's film career was on the wane. She wisely shifted her attention to television, where she was able to find more substantial work. "The People vs. Jean Harris" (1981) earned her Emmy and Golden Globe nominations as the heiress and accused murderer of Scarsdale Diet creator Herman Tarnower, while "Surviving" (1985) and "Pack of Lies" (1987) allowed her to explore the lives of average women in the grip of overwhelming circumstances – including a child's suicide and the possibility that one's neighbors were involved in illegal activities, respectively.
Burstyn also essayed Mary Todd Lincoln in "Look Away" (1987) and kept an active hand in features like "Twice in a Lifetime" (1985) and "Dying Young" (1991), though none enjoyed the level of exposure as her best work from the early 1970s. In addition to her film and television career, Burstyn returned frequently to the stage; most notably on Broadway in "84 Charing Cross Road" (1982). The death of Lee Strasberg in 1982 added artistic director to her bustling resume when she and Al Pacino assumed the reigns of the Actors Studio. That same year, she was also named the first female president of Actors Equity, which served as a union for stage actors. In 1986, Burstyn tackled a TV situation comedy with "The Ellen Burstyn Show," which found her playing a successful author who shares her home with her mother (Elaine Stritch) and daughter (Megan Mullaley). The show disappeared from ABC's lineup after a season, and Burstyn herself would later describe the experience as a failed experiment. She returned to a steady diet of TV-movies, though her feature appearances began to multiply with supporting roles – often as wise and supportive older women – in "The Cemetery Club" (1993), "How to Make an American Quilt" (1995) and "The Spitfire Grill" (1995).

In 2000, Burstyn received her most challenging role since her seventies heyday with Darren Aronofsky's "Requiem for a Dream." Based on the harrowing novel by Hubert Selby, Burstyn gave a brave and often terrifying performance as an elderly widow who undergoes the hell of prescription drug addiction while her son (Jared Leto) is experiencing his own turmoil with a heroin problem. The picture served as a powerful reminder of Burstyn's abilities, and she was richly rewarded with her sixth Oscar nomination and a Golden Globe nod as well. Burstyn's profile increased substantially after the Oscar nomination for "Requiem" – she starred as the matriarch of a large Italian family on the short-lived drama "That's Life" (CBS, 2000-02) and reaped excellent reviews for her supporting roles in "Divine Secrets of the Ya-Ya Sisterhood" (2002) and the TV adaptation of Mitch Alborn's "The Five People You Meet in Heaven" (2004). She also found herself at the center of controversy for her brief appearance in the HBO feature "Mrs. Harris" (2005). Her role, as an ex-lover of Dr. Tarnower's, consisted of just two lines of dialogue and 14 seconds of screen time, yet she received an Emmy nomination for Best Supporting Actress. Public and media outcry over the nomination swirled for days until the ceremony itself, where Kelly McDonald claimed the trophy.

For her part, Burstyn issued brief statements to the press that alternated between bemusement and outright disgust over the negative attention. The incident later served as ammunition for Emmy detractors, who claimed that the nominations were based more on name recognition than actual achievement. Undaunted, Burstyn continued to appear as formidable women in a variety of projects. She was cast in the controversial NBC series "The Book of Daniel" (NBC, 2006) as a bishop involved with the married father of the title character (Aiden Quinn), and later appeared as a sympathetic doctor in "The Fountain" (2007), which reunited her with "Requiem" director Darren Aronofsky. That same year, Burstyn received a Screen Actors Guild Award nomination for her turn in "Mitch Alborn's For One More Day" (2007) as the ghost of a mother forgotten by her wayward son (Michael Imperioli). The following year, she earned another Emmy nomination for her appearance on "Big Love" (HBO, 2006- ) as the estranged mother of polygamist wife Jeanne Tripplehorn.
In 2007, Burstyn received critical praise for her autobiography, Lessons in Becoming Myself, which recounted the highs and lows of her acting career and personal life, including her late husband Neil Burstyn's descent into schizophrenia, which resulted in years of physical and emotional abuse, as well as her own spiritual adventures. She returned to the big screen the following year in a big way as yet another strong female – Barbara Bush, mother of the 43rd president, George W. Bush – in Oliver Stone's controversial biopic "W." (2008). Theater fans were delighted to see her also return to the New York stage that year in a production of "The Little Flower of East Orange" for director-actor, Philip Seymour Hoffman. Meanwhile, on the small screen, Burstyn received considerable acclaim for an episode of "Law & Order: Special Victims Unit" (NBC, 1999- ), which earned the actress an Emmy Award for Outstanding Guest Actress in a Drama Series in 2009.
The above TCM overview can also be accessed online here.