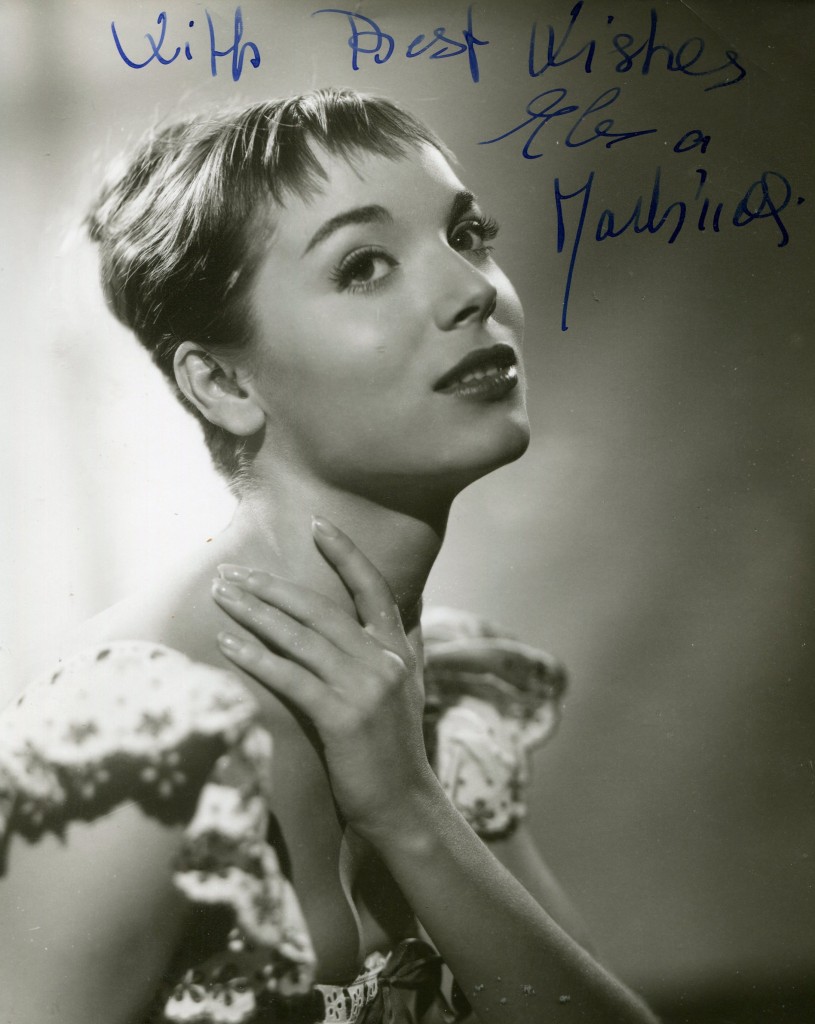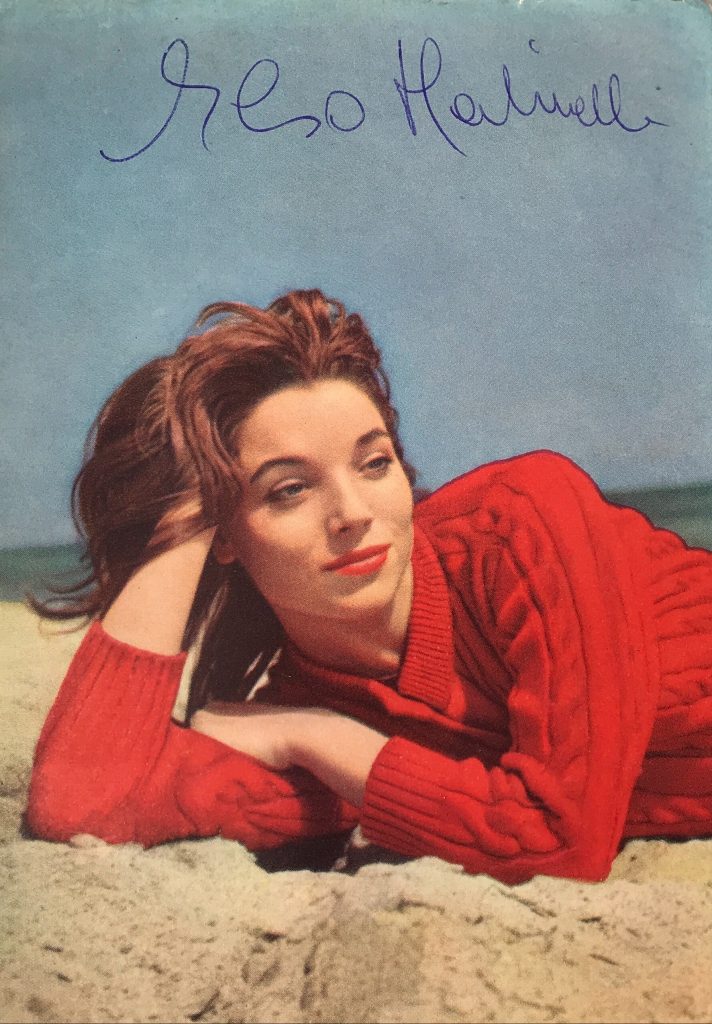 Elsa Martinelli obituary in "The Guardian" in 2017.
For more than a decade from the mid-1950s, the film star Elsa Martinelli, who has died aged 82, was one of the most prominent female Italian exports to Hollywood, along with her compatriots Sophia Loren, Gina Lollobrigida and Claudia Cardinale. In addition, Martinelli's appearance seemed to be the sine qua non of Italian co-productions of period epics, romantic comedies, erotic sketch movies and spaghetti westerns.
It was during Hollywood's international years that Martinelli starred opposite Kirk Douglas, John Wayne, Robert Mitchum, Charlton Heston and Anthony Quinn, and, both in the US and Italy, worked with directors such as André De Toth, Guy Hamilton, Dino Risi, Howard Hawks and Orson Welles. Her slim, elfin looks led to her being described by one newspaper in the 1950s as a "kind of Audrey Hepburn with sex appeal".
Her film break was thanks to the wife of Kirk Douglas, who owned a fashion house and drew the actor's attention to the elegant model, who had appeared in Vogue and on the cover of Life magazine. Douglas put her under contract for his newly formed production company, casting her opposite himself in De Toth's left-of-centre The Indian Fighter (1955).
As Onahti, daughter of the Sioux chief Red Cloud, Martinelli was introduced to international audiences while frolicking modestly nude in a mountain stream. As she then had only basic English, it helped that her character, who falls for Douglas, had very little to say.
Martinelli was born Elisa Tia in the Tuscan city of Grosseto. Her father, Alfredo, worked at the railway station, while her mother, Santina, was kept occupied with her eight children. One of 12-year-old Elisa's jobs was delivering groceries. At 16, she got her first modelling job in Rome.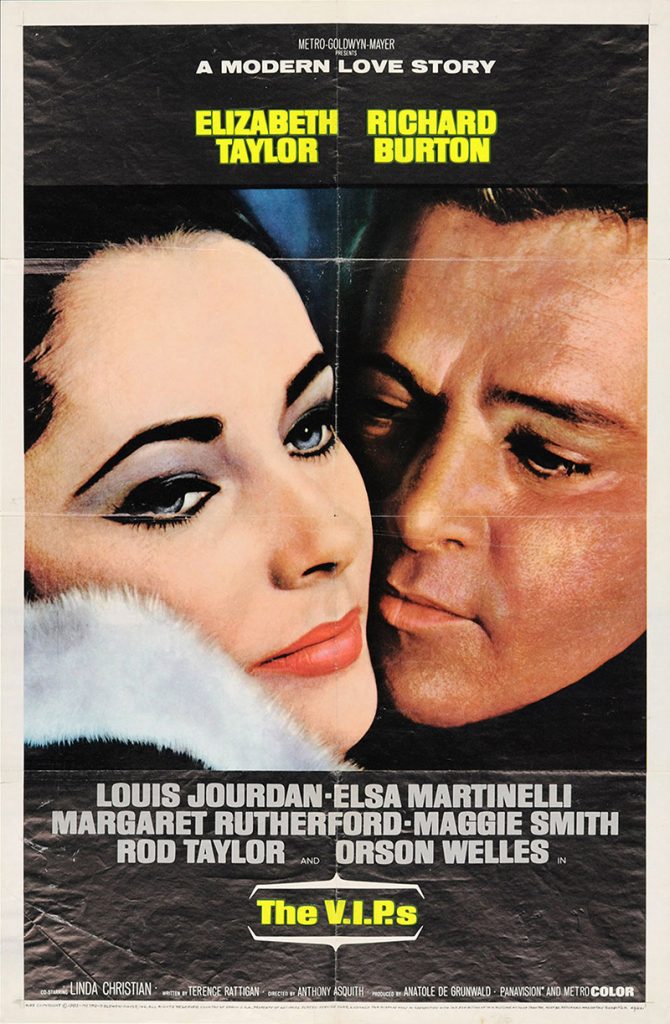 When the contract with Douglas came to nothing after The Indian Fighter, Martinelli returned to Italy to take the title role in Mario Monicelli's Donatella (1956), as a humble secretary in a wealthy household mistaken by a visiting lawyer for the heiress to the family fortune. Her charming performance, in a film that was reminiscent of US romantic comedies of mistaken identity, won her the best actress award at the Berlin film festival.
Her cosmopolitan career was further boosted by the British-made Manuela (1957), directed by Hamilton. Martinelli is the naive titular stowaway on a tramp ship captained by the surly, hard-drinking Trevor Howard. At first he is against her remaining aboard, until she melts his heart.!
One of Martinelli's few art films was Mauro Bolognini's La Notte Brava (Night Heat, 1959) in which she played a prostitute. Pier Paolo Pasolini, who wrote the cynical and sharply observed script, wanted the director to cast nonprofessional actors, but Bolognini insisted on rising young stars such as Martinelli, Jean-Claude Brialy, Laurent Terzieff and Mylène Demongeot.
Her subsequent films were an eclectic bunch, among them Blood and Roses (1960), Roger Vadim's vampire movie in which Martinelli, engaged to Mel Ferrer's decadent count, is a target of her jealous rival; and the swashbuckler Captain Blood (1960), starring Jean Marais in the title role, in which she was, according to one French critic, "une belle contessa, Mamma mia!".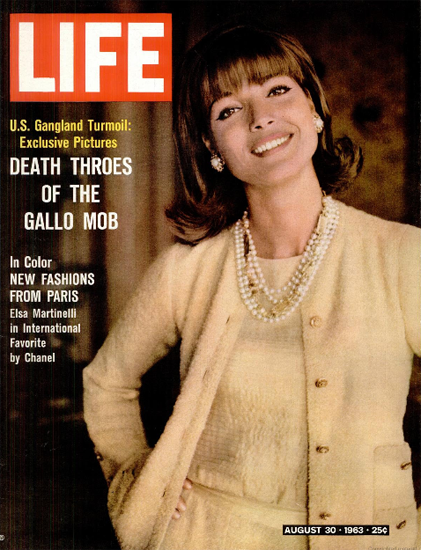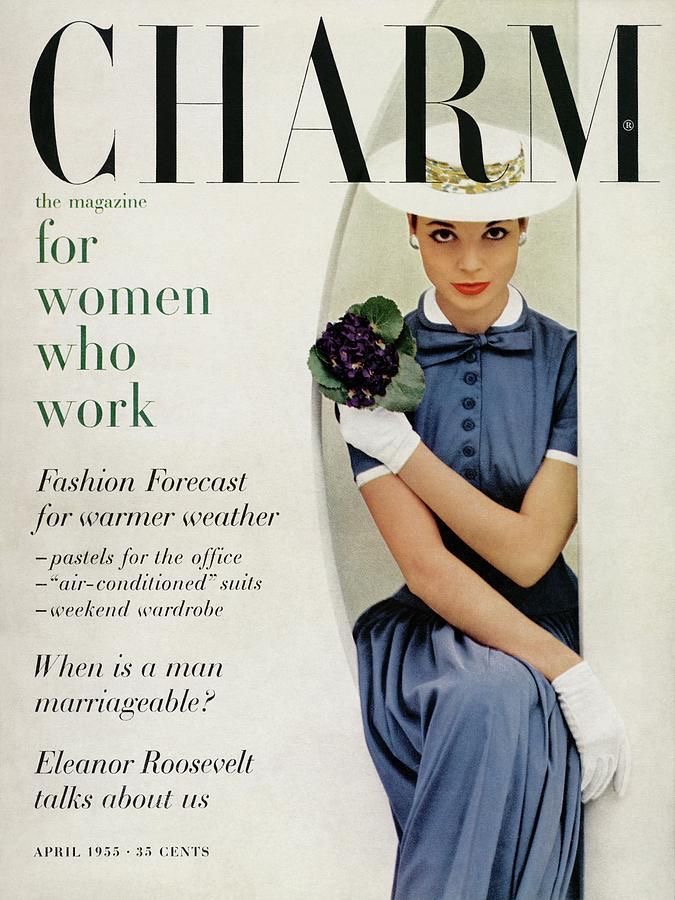 Martinelli's biggest Hollywood hit was Hawks's Hatari! (1962) in which she plays a freelance wildlife photographer in Africa, holding her own in a macho group of animal trappers led by John Wayne. Naturally, he objects to her presence and they bicker constantly, which signifies, in Hawksian terms, that they really love each other.
She was very much at home as the daughter of an Italian partisan in Nazi-occupied Rome in the comedy-drama The Pigeon That Took Rome (1962), opposite Heston as a GI spying on the Germans. In the same year, Martinelli had the brief role of Hilda, the wife of a courtroom guard who tries to seduce an unresponsive Anthony Perkins as Josef K in Welles's The Trial. She then appeared alongside Welles as his bimbo protege mistress in The VIPs (1963), supporting Richard Burton and Elizabeth Taylor. In Rampage (1963), back in Africa, Martinelli is a mistress again, this time of the much older Jack Hawkins, who is insanely jealous of big-game trapper Mitchum.
Two of Martinelli's sketch movies were The Oldest Profession, in which she played a Roman empress, and Vittorio De Sica's Woman Times Seven (both 1967). She was red-haired and freckled in the title role of The Belle Starr Story (1968), said to be the only spaghetti western directed by a woman (Lina Wertmüller). One of her last films before retiring was the Italian representative in the episodic comedy If It's Tuesday, This Must Be Belgium (1969).
Apart from her busy film career, Martinelli was a member of the glitterati, with friends such as Maria Callas, Aristotle Onassis and Jackie Kennedy. In 1957 she married Count Franco Mancinelli Scotti di San Vito, but her mother-in-law was so against the marriage that she expelled her son from their Rome palace.
The couple separated in 1960 but, because there was no divorce in Italy, it took six years to get an annulment so that Martinelli could marry the Paris Match photographer Willy Rizzo, which she finally did in 1968. Willy died in 2013. She is survived by her daughter, Cristiana, from her first marriage.
• Elsa Martinelli (Elisa Tia), actor, born 30 January 1935; died 8 July 2017