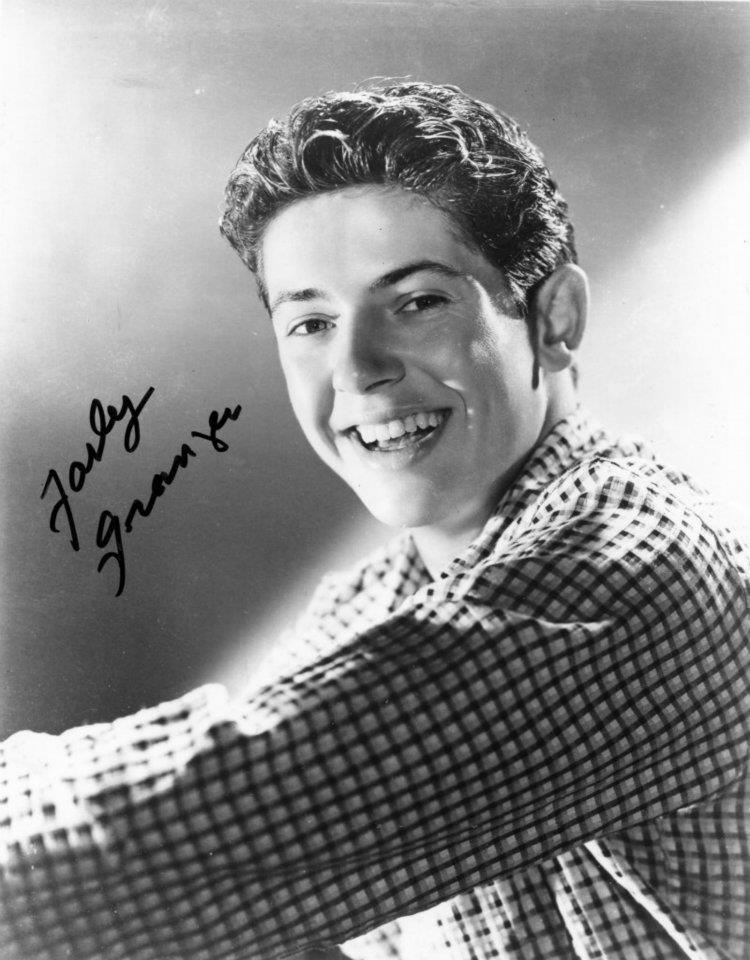 Farley Granger obituary in "The Guardian" in 2011
"Farley Granger was once under contract to Sam Goldwyn, who thought he would become the biggest star in movies. It did not happen. He was a nice looking kid with a neat line in both under privileged heroes and wealthy weaklings. Clark Gable he was not." – David Shipman – "The Great Movie Stars – The International Years" (1972).
Farley Granger's obituary in "The Guardian" by Brian Baxter:
Early on in his career, the actor Farley Granger, who has died aged 85, worked with several of the world's greatest directors, including Alfred Hitchcock on Rope (1948) and Strangers On a Train (1951), Nicholas Ray on They Live By Night (1949) and Luchino Visconti on Senso (1953). Yet Granger failed to sustain the momentum of those years, meandering into television, some stage work and often indifferent European and American movies.
The reasons were complicated, owing much to his sexuality and an unwillingness to conform to Hollywood pressures, notably from his contract studio, MGM, and Samuel Goldwyn. Granger refused to play the publicity or marrying game common among gay and bisexual stars and turned down roles he considered unsuitable, earning a reputation – in his own words – for being "a naughty boy".
He was also the victim of bad luck, notably when Howard Hughes, the egomaniacal owner of RKO studios, took against They Live By Night, shelving it for a year before releasing it without fanfare. While his contemporary Charlton Heston had maintained that it was impossible not to launch his own acting career from two Cecil B DeMille movies, Granger had the far more difficult task of springboarding from his Hitchcock films, where the director had been the star.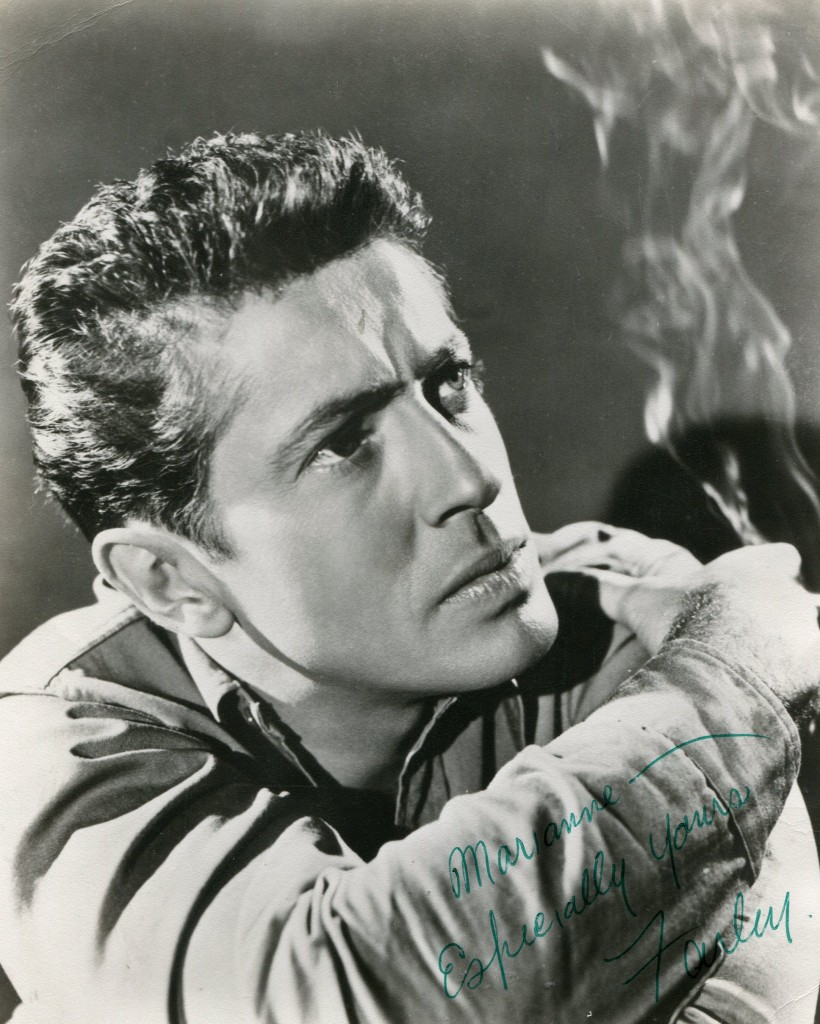 Granger was born in San Jose, California, and first appeared on a school stage aged five. A dozen years later he was working in theatres around Los Angeles, when his dazzling good looks were noticed by a local talent scout. Aged 18 he made his screen debut as a curly-haired Russian soldier in Lewis Milestone's The North Star (1943).
Milestone also cast him in the role of a sergeant in The Purple Heart (1944), but by then the real war had caught up with the actor who, following his military service, took a long while to re-establish himself. Ray cast him in the leading role of They Live By Night, as the emotionally unstable crook Bowie, and by the time the film was released, he had appeared in the feeble Enchantment (1948) and the bucolic Roseanna McCoy (1949).
Luckily, he had also been loaned out for the claustrophobic Rope, filmed in 10-minute takes, resulting in an elegantly artificial movie, with the actors even more puppet-like than was usual with Hitchcock. Granger and John Dall were ideally cast as gay students who murder a friend to display a Nietzschean concept of supremacy. Granger played the highly strung Phillip, who cracks under the probing of their tutor (James Stewart). The public were less than enthusiastic. The director Jean Renoir scathingly dismissed the film, adding that it was "a film about homosexuals in which they don't even show the boys kissing".
Moving on, in 1950 Granger starred in the fast-paced thriller Side Street, directed by Anthony Mann, Edge of Doom and Our Very Own, before being rescued from the routine by Hitchcock, who cast him in another movie with a gay subtext, Strangers On a Train. He took the more conventional role of a handsome tennis champion, Guy Haines, mentally seduced by the unhinged Bruno (Robert Walker). Bruno obligingly murders the sportsman's wife, who is holding back Guy's career and social ambitions. When the killer wants repayment in kind – via the death of his own bullying father – matters go horribly wrong. Granger was bland rather than urbane, perplexed rather than intimidated, and despite charm, good looks and an attractive voice, he found his career not taking off.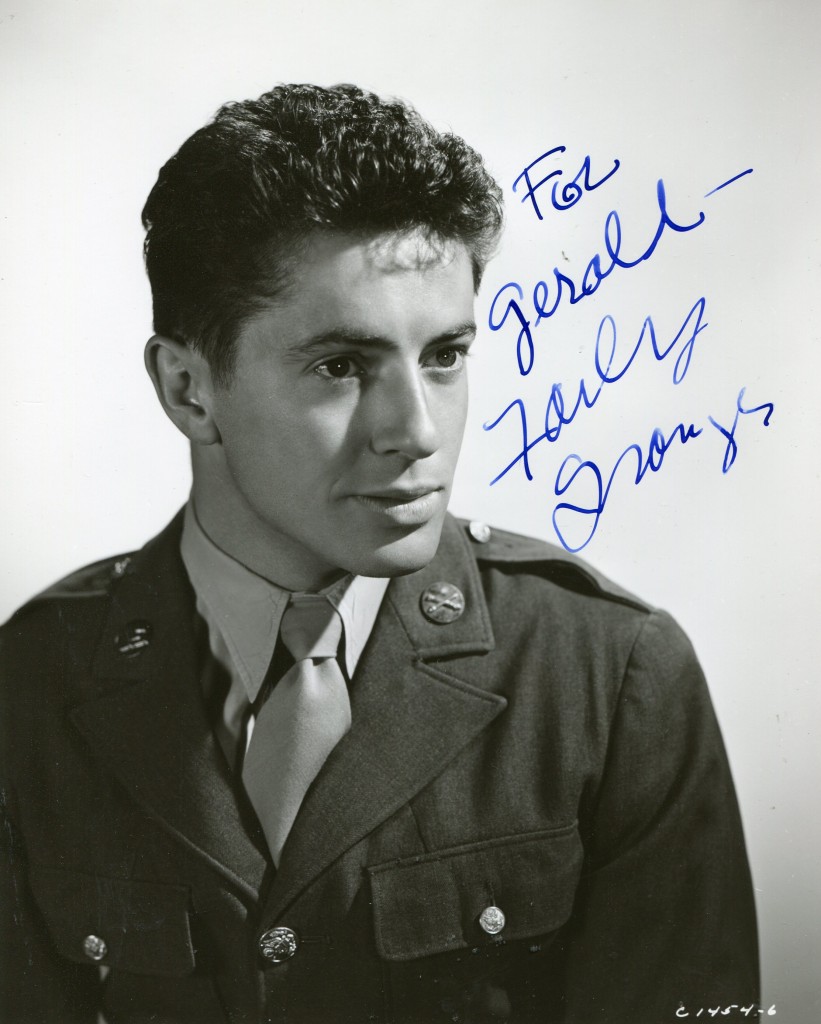 Instead, routine fare such as Behave Yourself! (1951) and Small Town Girl (1953) followed. Even the sympathetic Vincente Minnelli made little of the star opposite Leslie Caron in The Story of Three Loves (1953). Granger needed to get out of his contract and was happy when he was loaned out by Goldwyn to star in Visconti's Senso. He was intriguingly cast as the embittered romantic Franz Mahler, an Austrian soldier who betrays the married woman besotted with him. She in turn betrays not only her country, Italy, but also those struggling politically against the invading forces. With dialogue by Tennessee Williams and Paul Bowles, the film took heady flight into a sumptuous period melodrama. It took many months to shoot and Granger relished new freedom in Europe, buying a house in Rome. Despite this he never worked again in anything comparable to Visconti's masterpiece.
Returning sporadically to the US, he played in The Naked Street (1955) as a hoodlum taken under the overly protective wing of Anthony Quinn, then had a better role as the murderous roué in Richard Fleischer's The Girl in the Red Velvet Swing (1955).
He returned to the stage, acting in The Carefree Tree on Broadway in 1955, and touring with The Seagull, Hedda Gabler and She Stoops to Conquer. Television offered the occasional bit of intelligent casting, including the grasping would-be lover in The Heiress (1961). The role had been a triumph for Montgomery Clift in the cinema in 1949 and one could see the rationale behind the new casting. After a decade mainly in the theatre and TV and little-seen movies such as Rogues' Gallery (1968), Granger returned to a more congenial Europe.
In 1970 he made a western, My Name Is Trinity, and then a complicated spy thriller, The Serpent, where he co-starred with Henry Fonda, Yul Brynner and Dirk Bogarde, all gentlemen of a certain age in search of elusive work. He again worked in American television, in such popular series as Matt Helm, Ellery Queen, The Love Boat and Murder, She Wrote, and also contributed to the documentary The Celluloid Closet (1995), an examination of homosexuality in Hollywood movies.
In 2001 he appeared in his last film, The Next Big Thing, and came to London for his West End stage debut, in a revival of Noël Coward's once-controversial play Semi-Monde. He later withdrew because of difficulties in remembering his lines. He said that he had become bored with the process of film-making and retired, devoting himself to travel and his greatest love, the theatre, now as a spectator. In 2007, he published a memoir, Include Me Out, co-written with his long-term partner, the producer Robert Calhoun, who died in 2008.
• Farley Earle Granger, actor, born 1 July 1925; died 27 March 2011
To view "The Guardian" Obituary, please click here.
Tribute to Farley Granger by Mike McCrann in "LA Frontiers":
Openly gay actor Farley Granger was one of the most beautiful men to ever appear in films. During his heyday, Granger was almost too pretty, and his beauty and sexuality made it difficult to get good roles. And Farley Granger did not have a large studio behind him, as he was under contract to Sam Goldwyn, who only made one or two pictures a year. All of Farley Granger's great movies were on loan out, including the two Alfred Hitchcock films he is best remembered for.
Mr. Granger, who died in 2011 at the age of 85, was discovered in Los Angeles by a Sam Goldwyn talent scout. He was cast in the infamous pro-Russian film The North Star as a Russian teenager fighting Nazi aggression. A few years later, HUAC attacked this Lillian Hellman-written film as proof of the pro-communist forces working in Hollywood. Farley survived this epic and was signed to a long-term contract with Goldwyn. Farley Granger's three best films were made away from Goldwyn.
In the Nicholas Ray classic They Live By Night, Granger and Cathy O'Donnell played Bowie and Keechie, two lovers on the run. This forerunner to Bonnie and Clyde is one of the true film noir classics, and Granger was impressive and sexy as the young criminal hounded by fate and the police. Farley Granger was then cast by Alfred Hitchcock in the 1948 film Rope. This story of two young men who commit a murder for the fun of it was based on the Leopold and Loeb murder case. Compounding the irony of this story of two gay men who kill for the thrill of it was the fact that both stars, Farley Granger and John Dall, were gay themselves, and the script was written by Arthur Laurents, who was not only gay but Farley Granger's lover.
Arthur Laurents later wrote the books for the classic musicals West Side Story and Gypsy. Laurents and Granger began a long-time affair during this period. Laurents actually outed Farley Granger in his 2000 tome Original Story, in which he writes of their first sexual encounter:
"There we were, rolling on the floor on a shag rug in the living room of a sublet on the wrong side of Doheny in mid-afternoon, me and my movie star! Oh frabjous day!"
In a 1999 interview, Granger discussed the making of Strangers on a Train: "I had a great time. Oh, I loved it. I got to know Hitch pretty well—and his family, which was terrific and it was fun."
Farley Granger's own book, Include Me Out, would not come out until seven years after this sizzling revelation. Arthur Laurents and Farley Granger were a pretty openly gay couple during the most repressive period in American history.
Though Rope was one of Alfred Hithcock's few flops, he cast Granger again in Strangers on a Train. This great Hitchcock film was not only one of the maestro's best, but it gave Farley Granger the best movie role of his career. Co-starring the star-crossed Robert Walker as the psychopath Bruno Anthony, who suggests they swap murders (Granger's slutty wife and Walker's rich father), this film allowed Farley Granger to show his athletic abilities (tennis) and his acting process in one of the best films of the 1950s
. There was also a none-too-subtle gay subtext, as it is farily obvious that the Bruno character is gay.
Farley Granger had few great parts left once he bought his way out of his Goldwyn contract. The great gay Italian director Luchino Visconti cast Granger in the sumptuous Senso opposite another former Hithcock star, Alida Valli. The rest of Farley Granger's career was basically spent on TV and in the theater.
Farley Granger was not a great actor, but when given the right part, he could be totally mesmerizing. He was also one of the truly beautiful American movie stars. Farley Granger was also one of the first important male movie stars to live openly as a gay man. Although he always claimed to be bisexual and had a number of romances with women, Granger spent the later part of his life (1963-2008) with partner Robert Calhoun.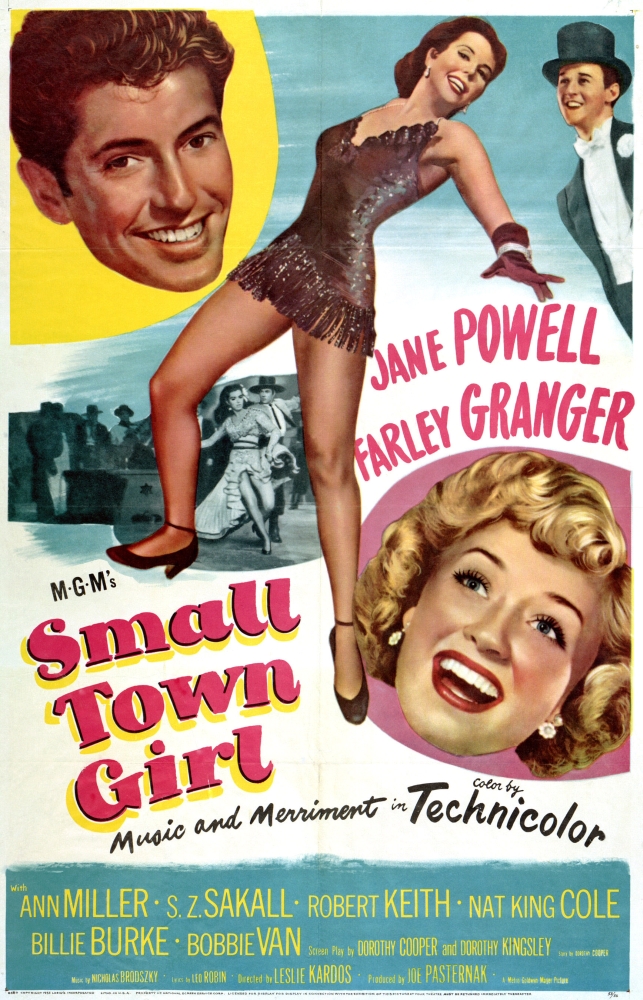 In his fascinating autobiography, Granger simply states after his first sexual experience with both a man and a woman occurred on the same night: "I finally came to the conclusion that for me, everything I had done that night was as natural and as good as it felt. … I was never ashamed and I never felt the need to explain or apologize for my relationships to anyone. I have loved men. I have loved women."
Farley Granger was handsome, talented and a true gay icon for being one of the few movie stars of his era to live his life openly and honestly. Like many a gay man today, Farley Granger stated, "I looked forward to the time when I could be myself. And that's how I have lived and still continue to live my life. Fortunately, it has been many years since I felt the need to be secretive."
The above article can also be accessed online here.