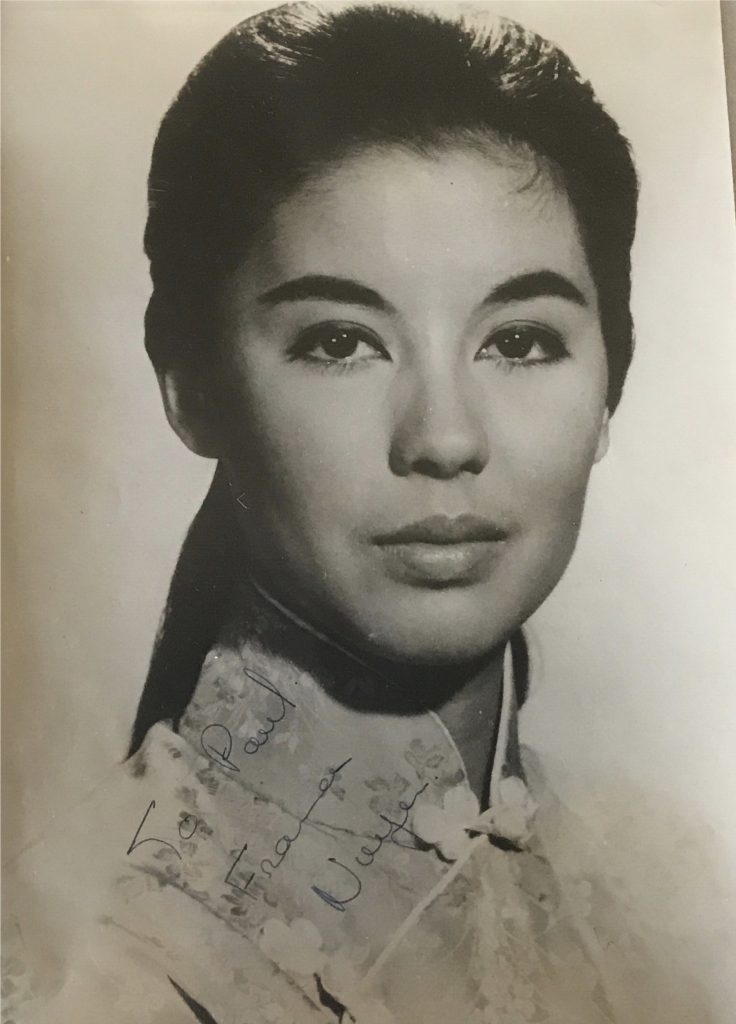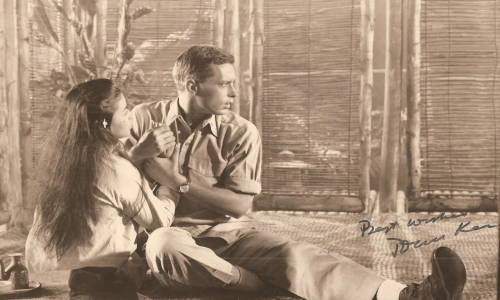 France Nuyen (Wikipedia)
France Nuyen was born in 1939 is a French actress, model, and psychological counselor of Vietnameseancestry.
Nuyen was born in Marseille, France. Her mother was French, her father Vietnamese. During World War II, her mother and grandfather were persecuted by the Nazis for being Roma. Nuyen was raised in Marseille by a cousin she calls "an Orchidaceae raiser who was the only person who gave a damn about me". Having left school at the age of 11, she began studying art and became an artist's model.
In 1955, while working as a seamstress, Nuyen was discovered on the beach by Lifephotographer Philippe Halsman. She was featured on the cover of 6 October 1958 issue of Life.
She became a motion picture actress in 1958. In her first role, she played Liat, daughter of "Bloody Mary" (played by Juanita Hall) in the Rodgers and Hammerstein musical South Pacific.[2] Later that year, she was cast in the lead role of the Broadway play The World of Suzie Wong, opposite William Shatner.[3][4] She was originally cast to star in the film adaptation of The World of Suzie Wong, but was replaced by Nancy Kwan. She worked with William Shatner again in a third-season episode of Star Trek, playing the title character Elaan of Troyius (1968); and in an episode of Kung Fu (1974).
Nuyen appeared in films including The Last Time I Saw Archie (1961) Satan Never Sleeps (1962), A Girl Named Tamiko (1962), Diamond Head (1963), Dimension 5(1966), Battle for the Planet of the Apes (1973) and The Joy Luck Club (1993).
In 1978, she guest-starred with Peter Falk and Louis Jourdan in the Columbo episode "Murder Under Glass". In 1986, she joined the cast of St. Elsewhere as Dr. Paulette Kiem, remaining until the series ended in 1988. Her last known credit is for the romantic drama The American Standards (2008).
From 1963 to 1966, Nuyen was married to Dr. Thomas Gaspar Morell, a psychiatrist, by whom she has a daughter, Fleur, who resides in Canada and works as a film make-up artist. She met her second husband, Robert Culp, while appearing in four episodes of his television series I Spy. They married in 1967, but divorced three years later.
In 1986, Nuyen earned a master's degree in clinical psychology and began a second career as a counselor for abused women and children, and women in prison. She received a Woman of the Year award in 1989 for her psychology work. In the Life cover story on Nuyen, she is quoted as saying a proverb she also repeated in character as a spy in the I Spy episode "Magic Mirror": "I am Chinese. I am a stone. I go where I am kicked."