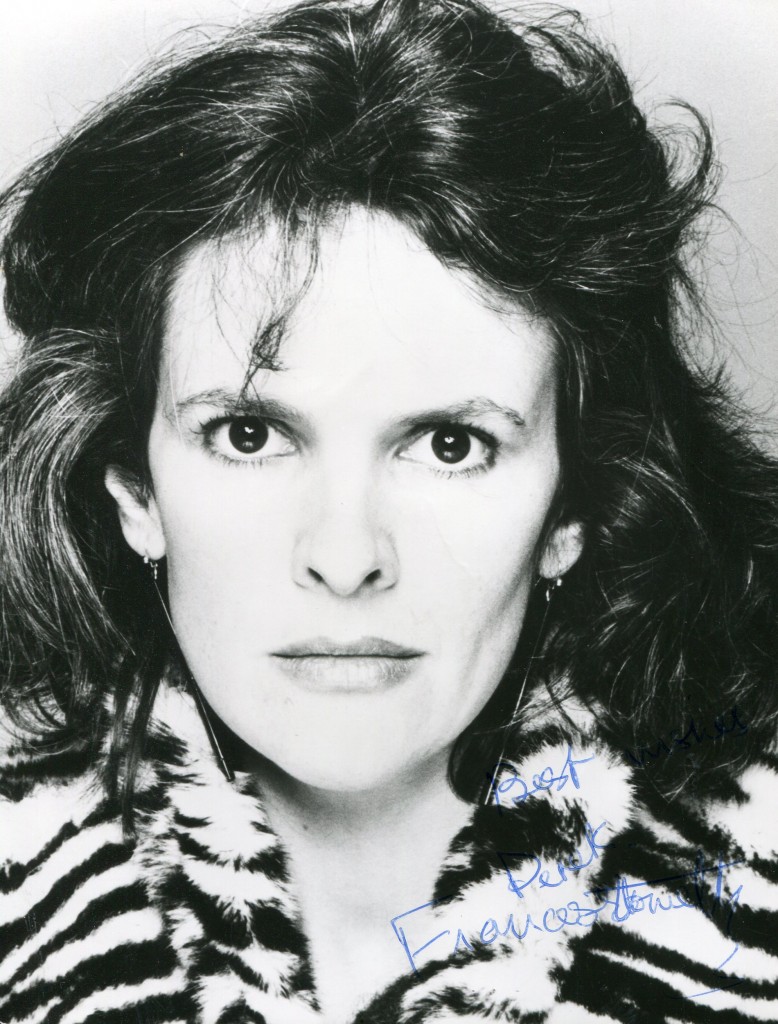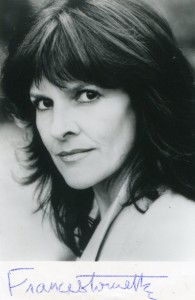 Frances Tomelty. (Wikipedia).
Frances Tomelty was born in 1948) is an actress from Northern Ireland .
Her numerous television credits include Strangers (1978–1979), Testament of Youth (1979), Inspector Morse (1988), Cracker (1993), The Amazing Mrs Pritchard (2006), The White Queen (2013) and Unforgotten (2015).
Her theatre roles include playing Kate in the original production of Dancing at Lughnasa in Dublin (1990). She was married to the musician Sting from 1976 to 1984.
On 1 May 1976, Tomelty married musician Gordon "Sting" Sumner – best known as the lead singer and bassist for the rock band The Police – after knowing him for two years.
They met on the set of a rock-musical called Rock Nativity. She played the Virgin Mary; he played in the band. They have two children together, Joseph (born 23 November 1976) and Fuchsia Katherine ("Kate") (born 17 April 1982.