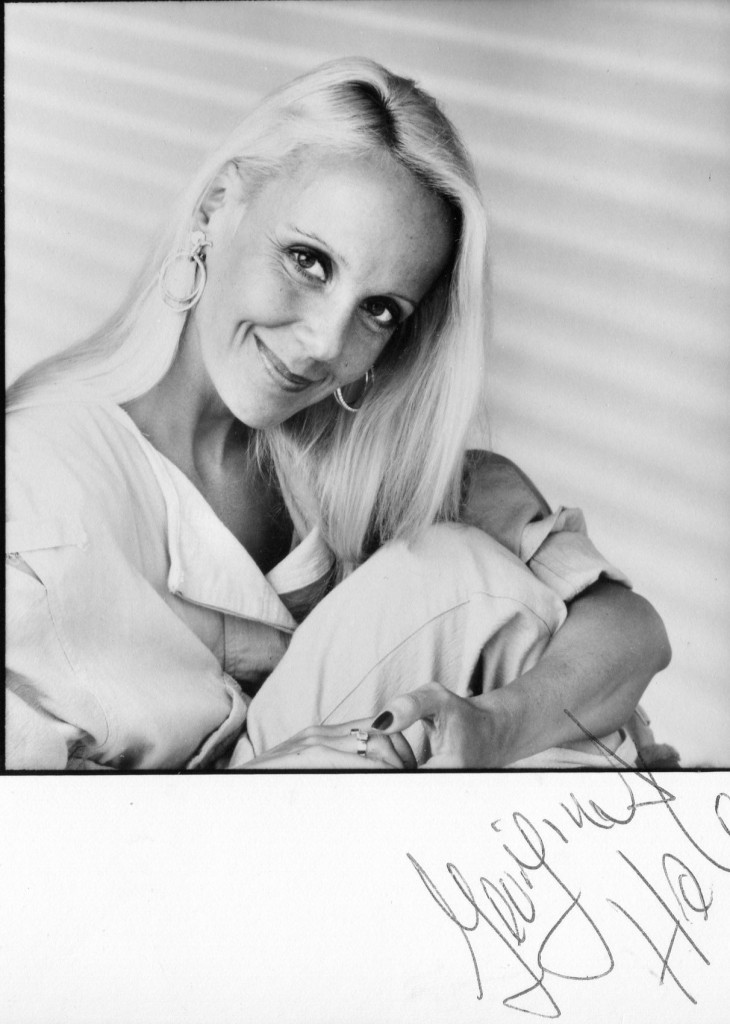 Georgina Hale. IMDB.
Georgina Hale was born in 1943 in Ilford, Essex. She began acting in British television in the mid 1960's. Ken Russell recognised her talents and cast her in 1971 in "The Devils", "The Boyfriend", "Mahler" and "Liztomania". She has also starred with Alan Bates in "Butley" by Simon Gray. She is currently in the populat television series "Hollyoaks". Georgina Hale is one of my favourite actresses.
Her IMDB biography:
Georgina Hale is an accomplished stage actress who has made many memorable forays in cinema. Most notably in the films of Ken Russell including her performance as Alma Mahler, in a wonderful and visually rich biopic on the composer Mahler (1974) which she won a BAFTA (British Academy Award) for. Two other standout performances were in Russell's notorious The Devils (1971) and the Twiggy musical The Boyfriend in which she deliciously plays Fay, camping it up, in a backstage lesbian sub plot. She has made in-joke cameos in two further Russell films: Lisztomania (1975) and Valentino (1977).
Unfortunately roles were not forthcoming after her BAFTA win (who knows why?) and she made some pretty bad movie choices such as the film version of the tacky Joan Collinsnovel The World Is Full of Married Men (1979) and McVicar (1980) as well as the occasional stunner such as Butley (1974), written by playwright Simon Gray. Georgina has appeared in many of Gray's stage plays (many have been filmed for British television with her starring) along side Alan Bates and Glenda Jackson and continues to work in British theatre. Georgina has made many appearances as guest star in television series including: Upstairs, Downstairs (1971), The Protectors (1972), Ladykillers (1980), Minder(1979), Boon (1986), One Foot in the Grave (1990), Murder Most Horrid (1991), The Vicar of Dibley (1994), three episodes of Doctor Who (1963) and many many more.
She has starred in two television series: Budgie (1971), a successful series in the seventies, and in the early nineties a cult children's series based around a witch like figure called T-Bag. Most recently she has appeared in a comic role in Preaching to the Perverted (1997) in which her character points out that sometimes one has to debase one's self to further one's career. This film may not further her career (at age 55 she does a Sharon Stoneunder-table leg trick) but it will add to her growing reputation as one of the UK's favorite cult actresses.
– IMDb Mini Biography By: strangeboy76@hotmail.com
The above IMDB entry can also be accessed online here.