GIna Lollobrigida (Wikipedia)
Gina Lollobrigida was born in 1927 and is an Italian actress, photojournalist and sculptor. She was one of the highest profile European actresses of the 1950s and early 1960s, a period in which she was an international sex symbol.
As her film career slowed, she established second careers as a photojournalist and sculptor. In the 1970s, she achieved a scoop by gaining access to Fidel Castro for an exclusive interview.
She has continued as an active supporter of Italian and Italian American causes, particularly the National Italian American Foundation (NIAF). In 2008, she received the NIAF Lifetime Achievement Award at the Foundation's Anniversary Gala. In 2013, she sold her jewelry collection, and donated the nearly $5 million from the sale to benefit stem cell therapy research.
Born Luigina Lollobrigida in Subiaco, Italy, she is one of four daughters of a furniture manufacturer and his wife. Her sisters are Giuliana (born 1924), Maria (born 1929) and Fernanda (1930–2011). In her youth, Lollobrigida did some modelling and participated successfully in several beauty contests. At around this time, she began appearing in Italian films in minor roles.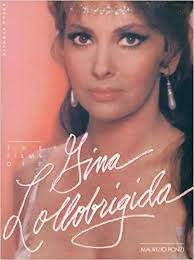 In 1945, at age 18, she played a part in the comedy Santarellina by Eduardo Scarpetta at the Teatro della Concordia of Monte Castello di Vibio. (It is the smallest theatre all'italiana in the world.)
In 1947, Lollobrigida entered the Miss Italia pageant and came in third place, giving her national exposure.
In 1950, Howard Hughes signed Lollobrigida on a preliminary seven-year contract to make three pictures a year. She refused the final terms of the contract, preferring to remain in Europe and Hughes suspended her. Despite selling RKO Pictures in 1955, Hughes retained Lollobrigida's contract. The dispute prevented her from working in American movies filmed in the US until 1959, though not from working in American productions shot in Europe, although Hughes often threatened legal action against the producers.
Her performance in Bread, Love and Dreams (Pane, amore e fantasia, 1953) led to it becoming a box-office success. and her receiving a BAFTA nomination, and won a Nastro d'Argento award. Lollobrigida also appeared in The Wayward Wife (1953) and in Woman of Rome(1954). These were three of her most renowned Italian films, but she worked also in the French industry on such films as Fearless Little Soldier (Fanfan la Tulipe, 1952), Beauties of the Night (Les Belles de nuit, also 1952) and Le Grand Jeu (1954).
Her first widely seen English language film was Beat the Devil (1953), a film which was shot in Italy. In this film, directed by John Huston, she played the wife of Humphrey Bogart, with Jennifer Jones as her rival. She then took part in the Italian-American production Crossed Swords (1954), co-starring with Errol Flynn. Her appearance in The World's Most Beautiful Woman (also known as Beautiful But Dangerous, 1955) led to her receiving the first David di Donatello for Best Actress award; in this film she interpreted the Italian soprano Lina Cavalieri, singing some arias from Tosca with her own voice. She had the principal female lead in the circus drama Trapeze (1956) directed by Carol Reed co-starring with Burt Lancaster and Tony Curtis and in The Hunchback of Notre Dame (1956), appeared as Esmeralda with Anthony Quinn as Quasimodo. The film was directed by Jean Delannoy.
In 1959, she appeared in the French movie The Law, alongside Yves Montand and Marcello Mastroianni; then, she co-starred with Frank Sinatra in Never So Few (1959) and with Yul Brynner in Solomon and Sheba (also 1959). The latter was the last film directed by King Vidor, and features an almost unique orgy scene in Hollywood motion pictures of that era; furthermore, Brynner was chosen to substitute for Tyrone Power, who died before the shots were completed.
In the romantic comedy Come September (1961), Lollobrigida had a leading role along with Rock Hudson, Sandra Dee and Bobby Darin. It was a film for which she won a Golden Globe Award. She appeared, also in 1961, with Ernest Borgnine and Anthony Franciosa in the drama Go Naked in the World.
Jean Delannoy then directed her again, this time in Venere Imperiale (1962). She co-starred with Stephen Boyd and she received Nastro d'Argento and David di Donatello awards. She co-starred with Sean Connery in the thriller Woman of Straw (1964), with Rock Hudson again in Strange Bedfellows (1965) and appeared with Alec Guinness in Hotel Paradiso (1966).
She starred in Buona Sera, Mrs. Campbell (1968) with Shelley Winters, Phil Silvers, Peter Lawford and Telly Savalas. For this role, she was nominated for a Golden Globe Award and won a third David di Donatello award. Lollobrigida co-starred with Bob Hope in the comedy The Private Navy of Sgt. O'Farrell and also accompanied Hope on his visits to military troops overseas.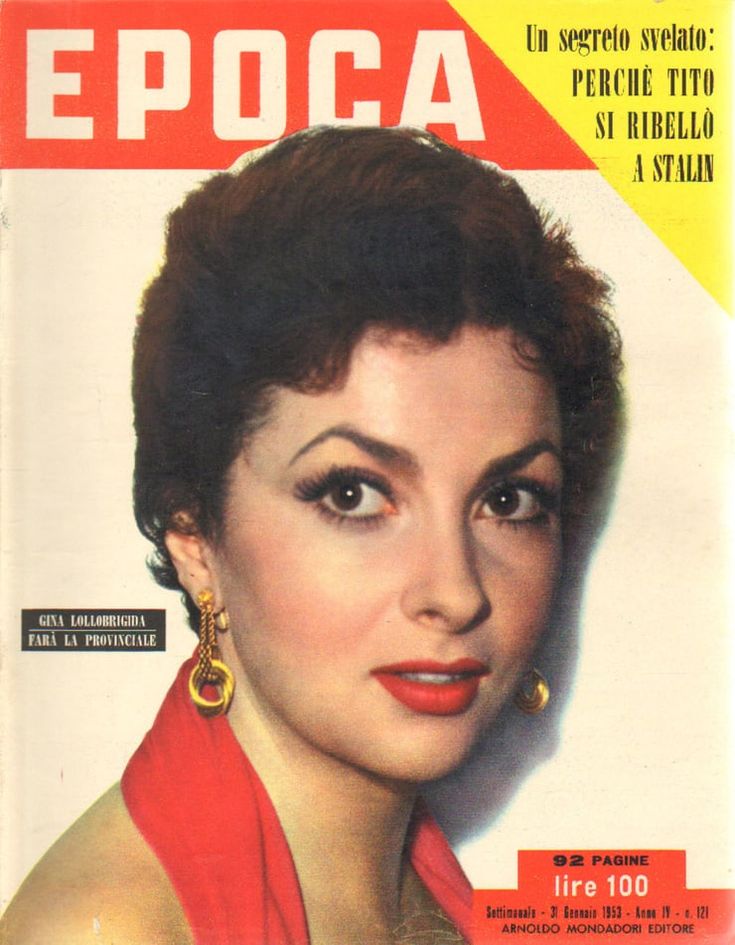 By the 1970s, her film career had slowed down. She appeared in King, Queen, Knave, co-starring with David Niven, and in a few other poorly received productions in the early part of the decade. In 1973, she was a member of the jury at the 8th Moscow International Film Festival.
In the mid-1980s, she starred in the television series Falcon Crest as Francesca Gioberti, a role originally written for Sophia Loren, who had turned it down. For that role she received a third Golden Globe nomination. She also had a supporting role in the 1985 television miniseries Deceptions, co-starring with Stefanie Powers. The following year she appeared as guest star in the TV series The Love Boat.
In 1986, she was invited to head the jury at the 36th Berlin International Film Festival, which awarded the Golden Bear to Reinhard Hauff's film Stammheim. She said the decision was made for political reasons.
In the 1990s, she made a few minor French film appearances and continued to participate and attend international film festivals.
By the end of the 1970s, Lollobrigida had embarked on what she developed as a successful second career as a photographic journalist. She photographed, among others, Paul Newman, Salvador Dalí, Henry Kissinger, David Cassidy, Audrey Hepburn, Ella Fitzgerald, and the German national football team. She even managed to obtain an exclusive interview with Fidel Castro, leader of Communist Cuba. In 1973, a collection of her work was published under the title Italia Mia.
In 1949, Lollobrigida married a Slovenian physician, Milko Škofič. They had one child, Andrea Milko. (Milko Škofič, Jr.), born on 28 July 1957. He gave up the practice of medicine to become her manager. In 1960, Lollobrigida moved from her native Italy to Toronto, Canada, with Škofič and their child.They divorced in 1971.
Gina Lollobrigida and her son Andrea Milko in Rome in 1962 at the Piazza Navona's Christmas market
In October 2006, at age 79, she announced to Spain's ¡Hola! magazine her engagement to a 45-year-old Spanish businessman, Javier Rigau y Rafols. They had met at a party in Monte Carlo in 1984 and had since become companions. The engagement was called off on 6 December 2006, reportedly because of the strain of intense media interest.
In 2013, Lollobrigida sold her jewelry collection through Sotheby's. She donated nearly $5 million to benefit stem cell therapy.
Lollobrigida has won three David di Donatello, two Nastro d'Argento, and six Bambi Awards. She was nominated three times for the Golden Globe and won one in 1961 as World Film Favourite – Female. She was nominated once for a BAFTA award.
In 1985, she was nominated as an officer of France's Ordre des Arts et des Lettres by Jack Lang, for her achievements in photography and sculpture.
She was awarded the Légion d'honneur by François Mitterrand.[22]
On 16 October 1999, Gina Lollobrigida was nominated Goodwill Ambassador of the UN Food and Agriculture Organization.[23]
On 1 February 2018, Lollobrigida received a star on the Hollywood Walk of Fame.[24]