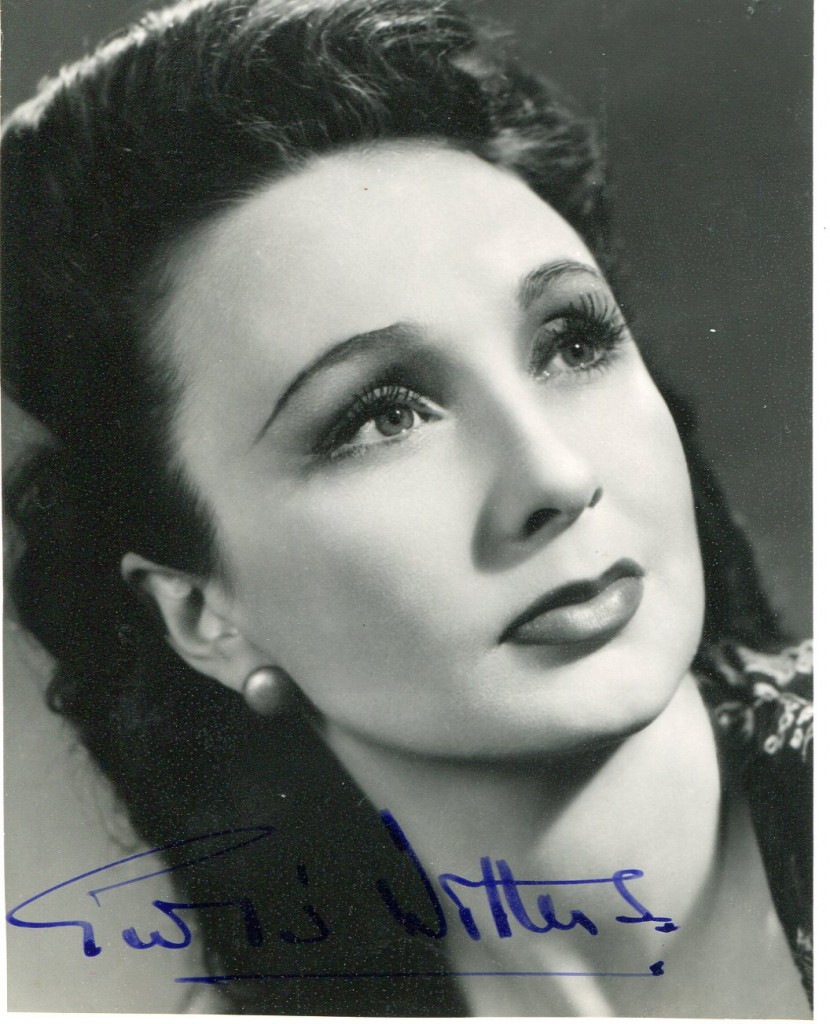 Googie Withers obituary in "The Guardian" in 2011.
Googie Withers was one of the great stars of the Golden Age of British Cinema. She was born in 1917 in Karachi in now Pakistan. Her father was British and her mother Dutch. She acted on the London stage and made her film debut in 1935 in "The Girl in the Crowd". She was one of Margaret Lockwood's chums in "The Lady Vanishes". Some of her best remembered films include "One of Our Aircraft Is Missing",""Pink String and Ceiling Wax", "It Always Rains On Sundays" and "Miranda". She married the Australian actor John McCallum and went to live there with him. However they acted on the stage in Britain and were acting on Broadway when they were in their eighties. John McCallum died in 2010. Googie Withers died at the age of 94 in her home in Sydney, Australia in July 2011.
"Guardian" obituary:
Followers of postwar cinema may well recall Googie Withers's striking presence in It Always Rains On Sunday, an unusually intense film for the Ealing Studios of 1947. A bored wife, she gives shelter to an ex-lover, now a murderer on the run, played by John McCallum, soon to be her real-life husband. The lovers were shown as unsympathetically as they might have been in French film noir, and the weather was bad even by British standards.
What Withers, who has died aged 94, brought to that performance was to define her strength in some of her most powerful roles. Too strong a face and too grand a manner prevented her being thought conventionally pretty, but she was imposingly watchable because of an obvious vigour and sexuality. Thus equipped, she acquired great skill at playing wives in various states of dissatisfaction because of the implied sexual shortcomings of their husbands.
She was especially effective as the not entirely unsympathetic wife of a judge in the stage version of Terence Rattigan's The Deep Blue Sea (1952). "Respectable" but emotionally unsatisfied, she throws herself at a weak and irresponsible ex-RAF wonderboy.
Another Rattigan creation that might have gone to Withers was the part of the wife of the dried-up and professionally despised schoolmaster in the film of The Browning Version (1951). In the event, Jean Kent provided one of the most harrowing moments to that date in British cinema when she tried to destroy her husband's remaining hopes with such vicious hatred that the scene was often booed and hissed in 1950s cinemas. Withers, while making the cause of the wife's frustration just as plainly sexual, might well have conveyed a certain residual warmth and humanity that would have transformed melodrama into drama.
Withers was a loss to the British stage and screen when she followed her husband to his native Australia in the late 1950s. They had married in 1948, and had two daughters, Joanna and Amanda, and a son, Nicholas. From 1955 onwards, she alternated between productions in the southern and northern hemispheres, including Broadway. But while her touring work focused more on Australia and New Zealand, she still made the first three seasons of a British TV series, Within These Walls (1974-75), as the governor of a women's prison, which provided her biggest national and international audience.
Georgette Lizette Withers was born in Karachi, in pre-partition India, to a British naval captain who hated the thought of his daughter going on the stage and a Dutch mother who quietly encouraged her. The captain, who tried to run a Birmingham foundry after leaving the Royal Navy through poor health, was a high-handed man who clashed with fellow directors whom he openly despised, and lost his job. His daughter inherited his imperious inability to keep his opinions to himself, but in her case it was softened by her feminine humour.
At 12, while a boarder at Fredville Park private school near Dover, she took dancing lessons, initially to straighten bandy legs. At the same age she made her first professional appearance, in the chorus of a children's show at the Victoria Palace, London. She persuaded her parents to send her to the Italia Conti school after she had worked her normal school day at the Convent of the Holy Family in Kensington.
A fall during dancing class permanently weakened an arm and indicated a less arduous form of dancing. She did cabaret in Midnight Follies at the Mayfair hotel and the Kit Kat Club. At 16 she was the youngest member of the chorus of Nice Goings On and was soon appearing in other popular musicals.
From 1935 onwards, she appeared in more than 60 films and television productions, including some of the finest movies of their time: One of Our Aircraft is Missing (1942), They Came to a City (1944, from the JB Priestley novel); Miranda (1948), in which Glynis Johns played the mermaid and Withers the all-too-normal woman; and Jules Dassin's Night and the City (1950), with Richard Widmark.
On the stage she was a beguiling Beatrice in Stratford-upon-Avon's production of Much Ado About Nothing (1958), and though her move to Australia often brought her under the umbrella of her husband's theatre management, she continued to play in adventurous work in Britain, including Ionesco's Exit the King for the Edinburgh Festival and the Royal Court theatre. A production of Somerset Maugham's The Circle at the Chichester Festival theatre in 1976 was so successful that it went to the West End, Canada and on tour in Britain. Withers's Lady Bracknell in The Importance of Being Earnest (1979) at Chichester managed to step out of the shadow of Edith Evans's high-camp shadow without losing impact.
In the 1970s, when traditional leading ladies were less in demand, Withers's career became more variable. In 1971 she starred in a film produced and directed by her husband, and featuring her daughter Joanna, called Nickel Queen, otherwise known as Ghost Town Millionairess, an examination of socialites and riff-raff in an Australian town dominated by nickel production. It was not well received, one comment being that it was an appalling bit of Australiana that made Barry Humphries's film The Adventures of Barry McKenzie (1972) look like a refreshing can of Foster's.
The role of Faye Boswell in Within These Walls three years later proved to be a sounder vehicle. Giving her formidability a greyer hue, Withers played a prison governor striving to be, as well as a disciplinarian, as sensitive as possible to the problems of the prisoners. The series led to further successes in the 1980s, when on television she appeared in distinguished productions including adaptations of Jane Austen's Northanger Abbey, Anita Brookner's Hotel du Lac and Kingsley Amis's Ending Up.
She continued to be active in the 1990s, appearing in two highly praised films. Country Life (1994), directed by Michael Blakemore, was a version of Uncle Vanya set in Australia in 1919, showing what was on the collective mind of one part of the British Empire as Chekhov had shown what was on the minds of a fading Russian social class.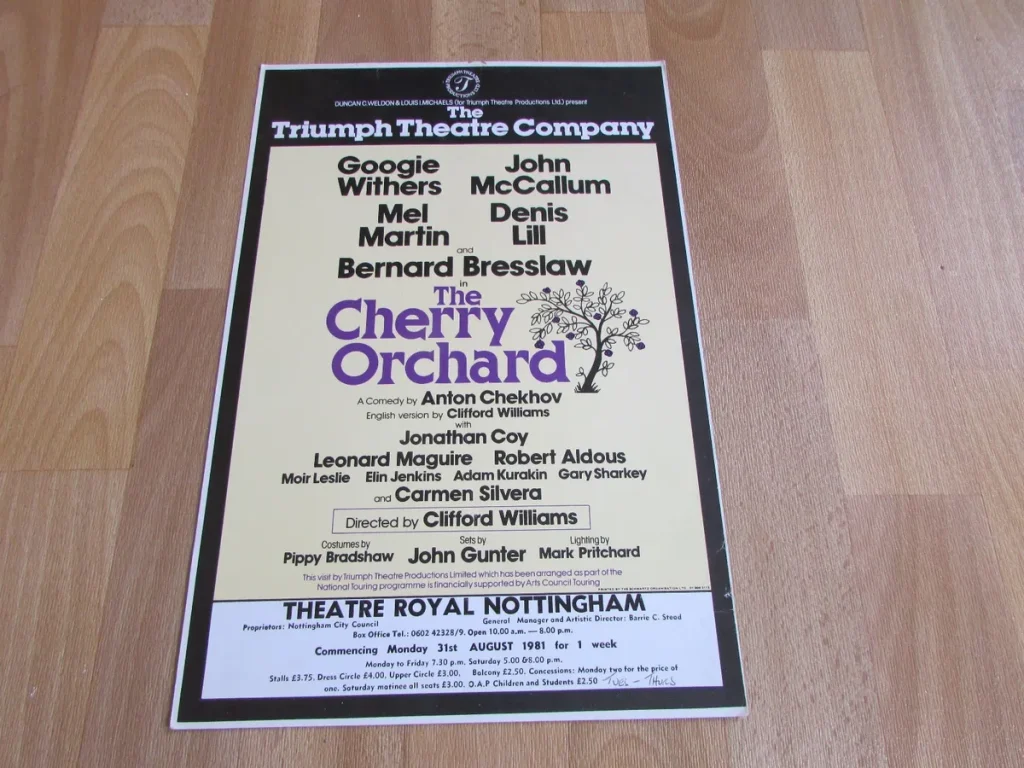 Shine (1996) was based on the career of the Australian pianist David Helfgott, beset by struggles against family pressures and mental instability. His real-life interpretation of Rachmaninov's Third Piano Concerto was used in the film and became a controversial attraction in the concert hall. Withers played the writer Katharine Susannah Prichard, who helped Helfgott in his ambition to get away from his possessive father and to London for his higher musical training, but died before she could enjoy his success.
Withers was a great trouper of the old school who, coming back to England in 1967 to play the forceful mayoress in Shaw's Getting Married, found the country "changed and lacking in energy". The woman who was once called "the best bad girl in British films" was always prepared to help make up any deficiency in that respect. At 85 she was still commanding attention on the West End stage, in Lady Windermere's Fan.
In 1980 she was appointed AO, and in 2001 CBE. Her husband died last year, and she is survived by her children.
• Googie (Georgette Lizette) Withers, actor, born 12 March 1917; died 15 July 2011
The "Guardian" obituary on Ms Withers can also be accessed here.