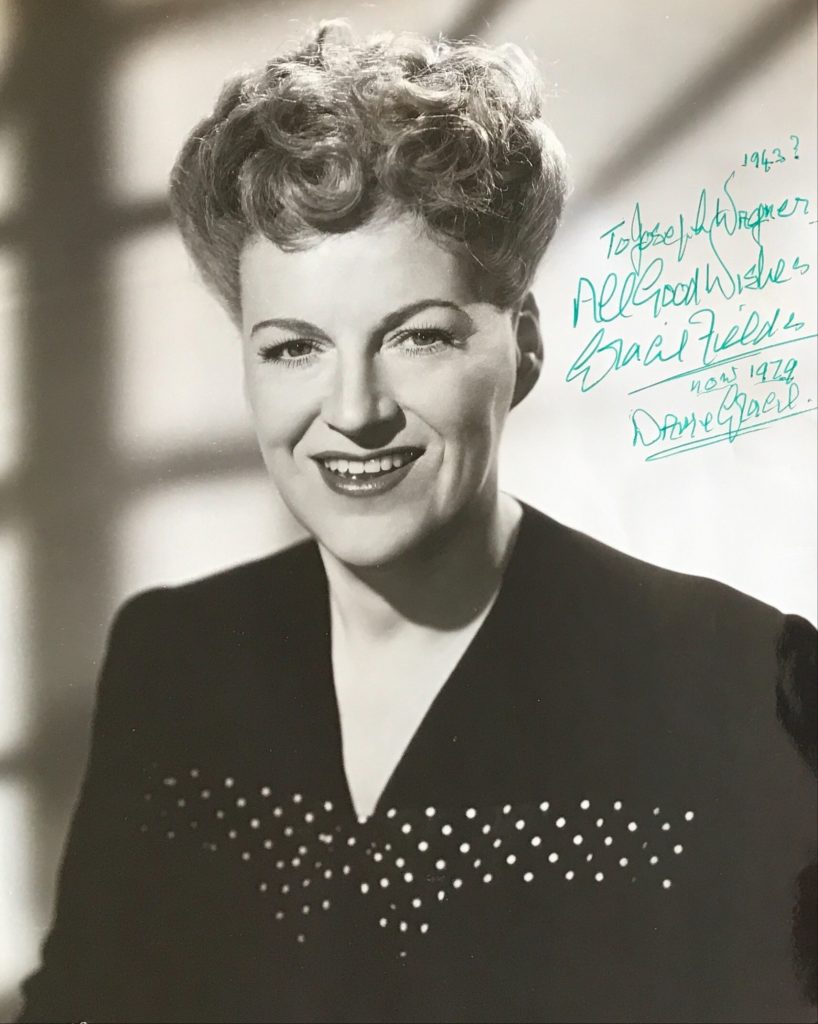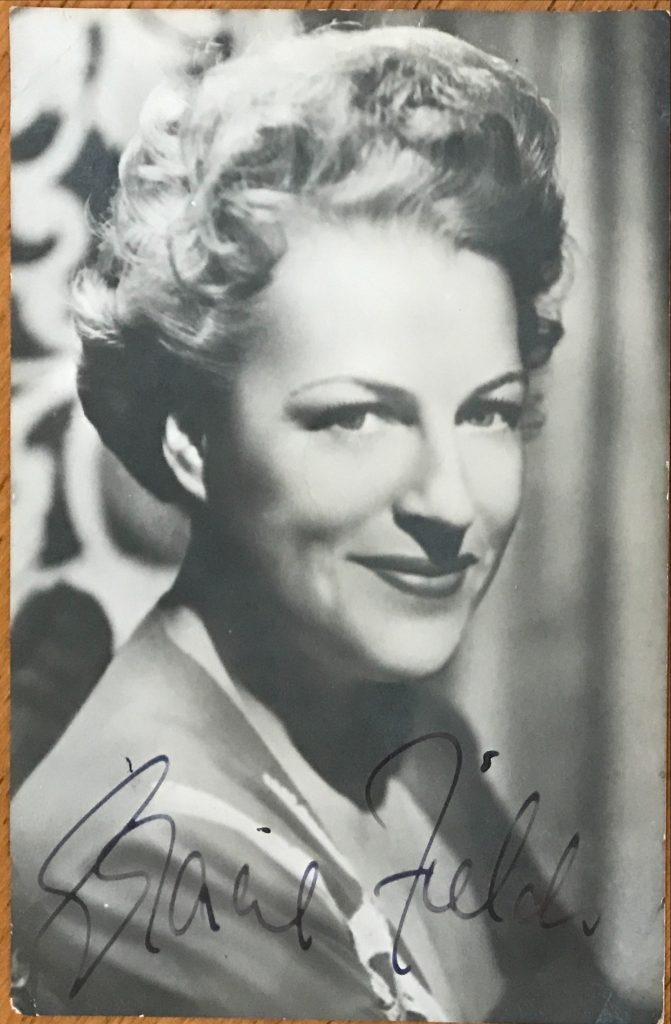 Gracie Fields. TCM Overview.
Gracie Fields was by far the most popular actress in Britain in the 1930's. She was born Grace Stansfield in Rochdale, Lancashire in 1898. She began her career in music halls and revue singing comic songs. She appeared in the West End in "Mr Tower of London" and was soon gaining public recognition. Her first film "Sally in our Alley" in 1931 was an enourmous success. She had a string of film hits in Britain movie hits including"Looking On the Bright Side", "Sing As We Go" and "Shipyard Sally". During the Second World War she worked some of the time in Hollywood and made films there such as "Molly and Me". Her US films showed a more restrained Fields. She worked tirelessly for the war effort. After the War she settled on the Isle of Capri where she died in 1979 at the age of 81
Her TCM Biography:
One of Great Britain's most popular film stars during the 1930s and a major figure in the history of English popular culture. Beginning as a music hall entertainer, Fields had already achieved considerable popularity when she entered films in 1931.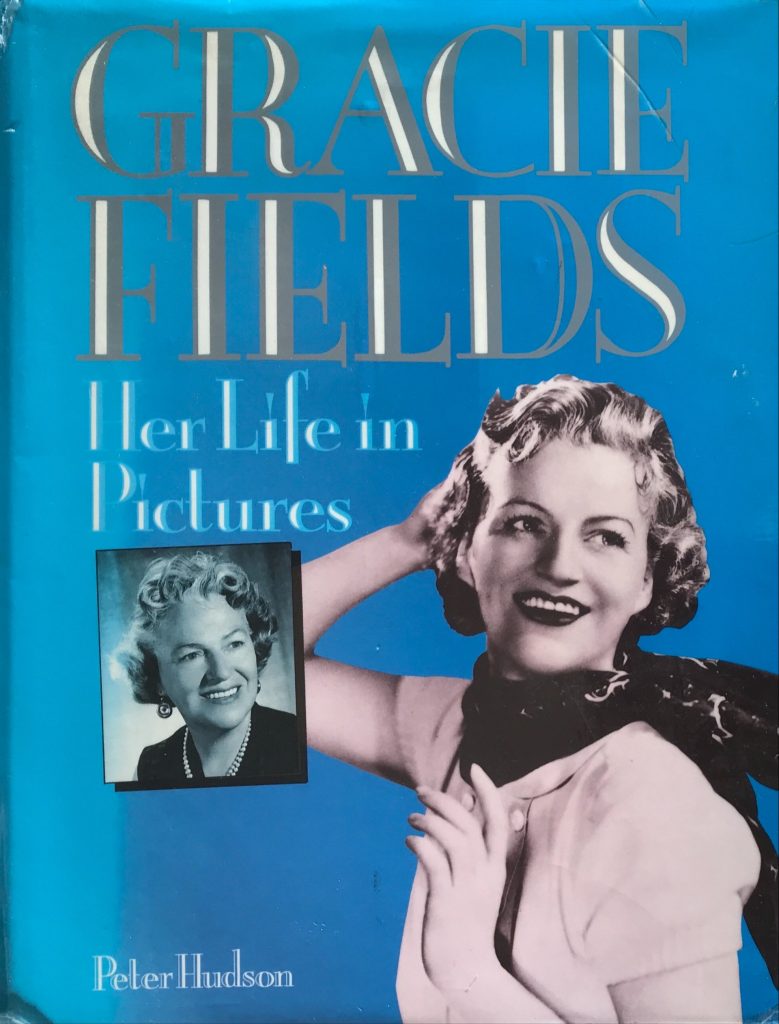 With her boundless optimism, hearty Lancashire humor and inimitable singing voice, Fields practically became a national heroine as her proletariat "Miss Fix-it" persona kept an entire nation cheerful through the worst days of the Depression. Her first film, "Sally in Our Alley" (1931), and particularly "Sing as We Go" (1934), which would later become the title of her autobiography, are her best-known films, but such other films as "Looking on the Bright Side" (1932), "The Show Goes On" (1937) and "Shipyard Sally" (1939) have more than their fair share of delightful and amusing moments.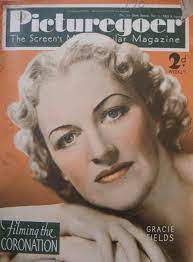 Fields moved to Hollywood in the middle of WWII and made several films for Twentieth Century-Fox. More matronly than before, she was also somewhat prettified by the Hollywood system, which lightened her hair and glamorized her photography. Although some critics preferred her more plain-Jane days, Fields' first US film in particular, "Holy Matrimony" (1943), basked in the warmth which had made her best British efforts so special.
She continued performing the many rousing songs associated with her career for some years after WWII, and was created a Dame Commander of the British Empire shortly before her death.
Her TCM biography can also be accessed online here.
.