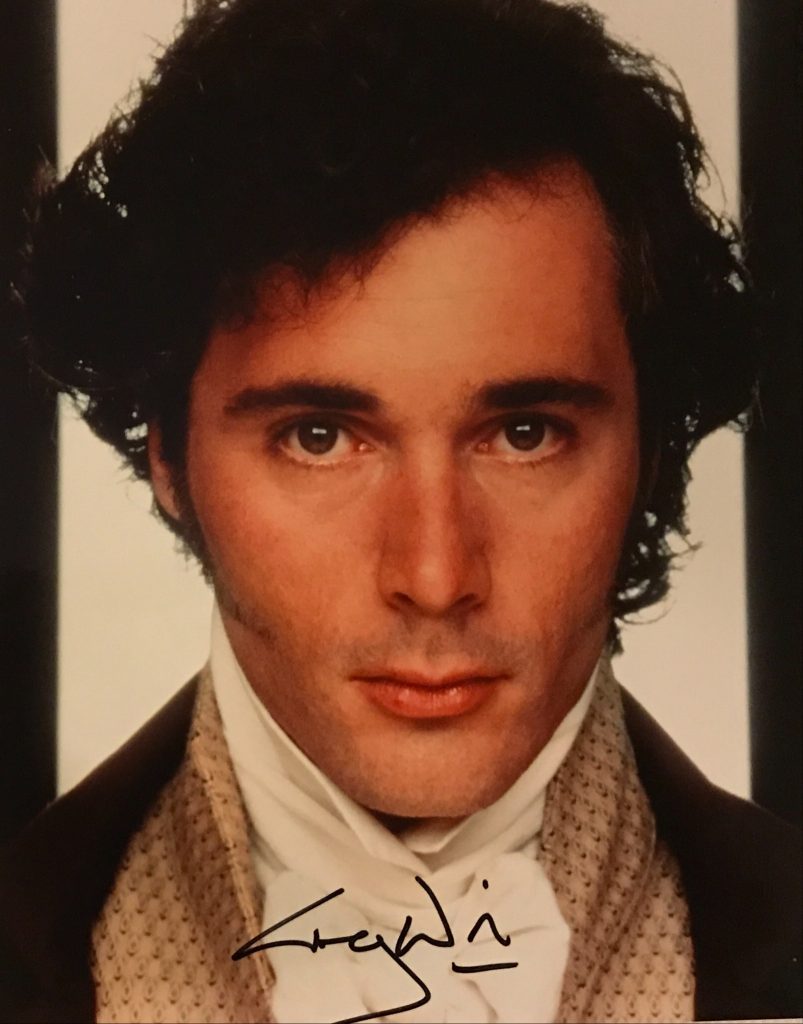 Greg Wise was born in Newcastle-on-Tyne in 1966. His television debut was in 1992 with "A Masculine Ending". In 1995 he made his film debit with "Feast of July". His film highlights include "Sense and Sensibility" and "The Judas Kiss". He is married to actress Emma Thompson.
Interview with "The Telegraph":
Greg Wise doesn't like being interviewed. Nothing personal, you understand, he just doesn't like it. "To be honest, I don't think I'd be sat here talking to you if it wasn't for this piece of work," he says, sipping water in a Soho restaurant.
He's talking about A Place of Execution, a three-part thriller on ITV1 starting tonight. It's good, watchable television of a kind that seems rarer nowadays; but more of that later. The other thing Wise (42 and greying slightly at the temples) doesn't like doing is washing.
"We've just got back from our little cottage in Scotland and I didn't wash my hair for seven weeks. You don't need to, it's self-cleaning. We all wash far too much. "I'm best when I'm feral, when I don't wash or shave or change my trousers for a couple of weeks."
All very un-Jane Austen. For those not terminally obsessed with the doings of actors and actresses, Wise is Mr Emma Thompson, her partner of 13 years.
He's also a "breeches boy", one of that stable of English actors who can be trusted to talk posh and look good in early 19th-century riding gear while standing in a muddy field with raindrops hanging from his nose delivering lines like "Miss Cardew, I must protest the depth and honesty of my affections."
The two met on the set of Sense and Sensibility when Thompson's once-glittering marriage to Kenneth Branagh had just hit the rocks. Em played sensible Elinor Dashwood, and Greg, seven years her junior, played caddish Willoughby.
Em was so taken with Greg and his chiselled looks that she made an entry in her diary about him "ruffling all the female feathers" on set. Up they shacked. Since then, Wise has dropped in and out of the public eye, enjoying long periods away from the limelight but maintaining a presence on television and, occasionally, film. A Place of Execution plays to his strengths.
He's posh again, and darkly handsome, as Philip Hawkin, a squire in early 1960s rural Yorkshire accused of murdering his young stepdaughter. "He's a very dark, upsetting guy," says Wise of his character. And he's stiff – emotionally detached.
The breeches boys do that rather well. The action moves between the Sixties and the present. Juliet Stevenson is a TV journalist drawn to the mystery of the girl's disappearance who soon finds obstacles being put in her way. It is a good story, well told and holds the viewer. The drama was filmed in Northumberland, familiar to Wise from youth. The son of architects, he grew up in Newcastle before moving to York.
He trained as an architect in Edinburgh before switching to drama school in Glasgow. It took him just three years to reach the verge of the big time. His opportunity to break into Hollywood arrived in 1995 when Sense and Sensibility made him a potential rival to the likes of Hugh Grant and Colin Firth. But, says Wise, he blew it by telling the head of Sony Pictures that he had no desire to work in America.
The problem seemed to be an over-supply of contentment. "I have no ambition at all, except to be stretched occasionally – and interested," he muses. "There's no script, I just make it up as I go along. I never had any plans."
Maybe, like all the breeches boys, he suffers from a lack of acting range, but it doesn't seem to worry him unduly. You can go a long way on posh and stiff or posh and menacing. The star thing – and Oscar-winning Em being better at it – seems to interest him hardly at all.
"Seems" being the operative word, because you never quite know with actors. He is good at giving roughly the same interview time after time, never surrendering too many new facts while doing the job of promoting the project in hand.
"Don't like going out. The last thing I want to do is get togged up, go out and be polite." So he stays in with Em and Gaia, the couple's young daughter, conceived through IVF. They wanted more children but had to admit defeat after we what he describes as an emotionally gruelling experience. "We are terribly fortunate that we spend a lot of time together, but that might be death to some couples."
They live for three months a year up in Scotland, drinking tap water drawn from a nearby stream and ignoring the world. He fancies himself as a handyman and says he might have ended up in sustainable housing in the Third World if acting had not seduced him.
"There's endless scope for me to hurt myself with power tools," he says of the acres in Scotland. "I was stripping tin off a sheep shed roof before we came home." Maybe he should concentrate on a power shower.
The above interview can also be accessed online at "The Telegraph" here.