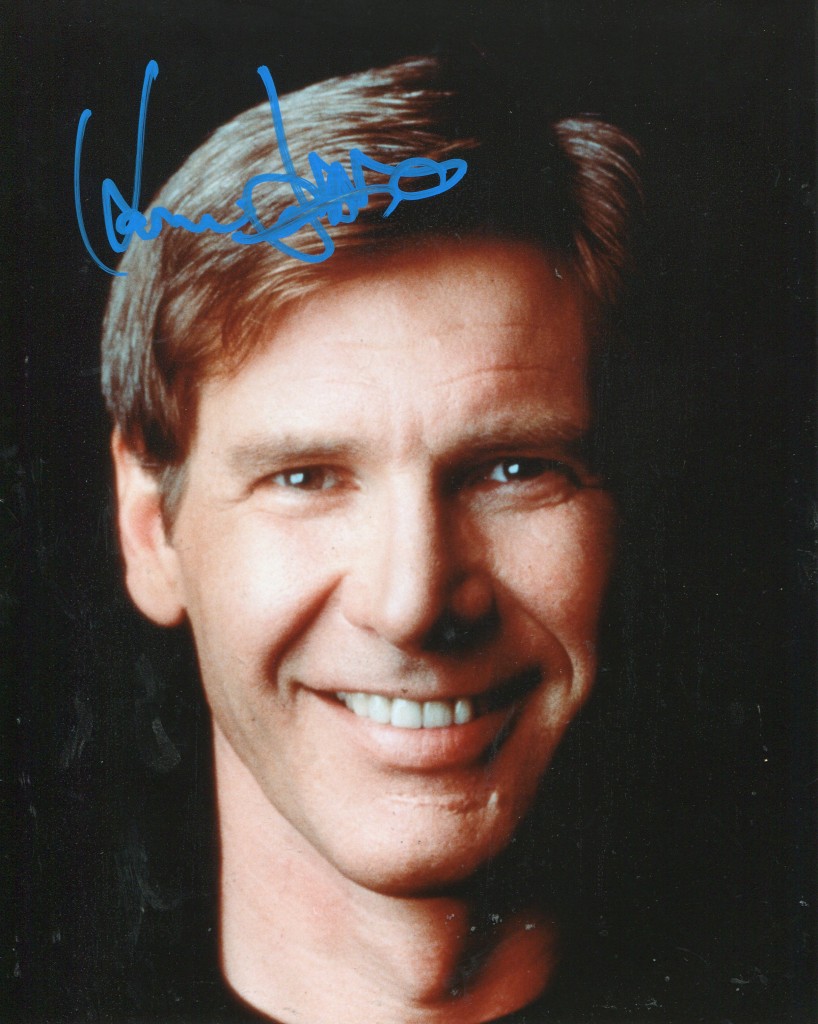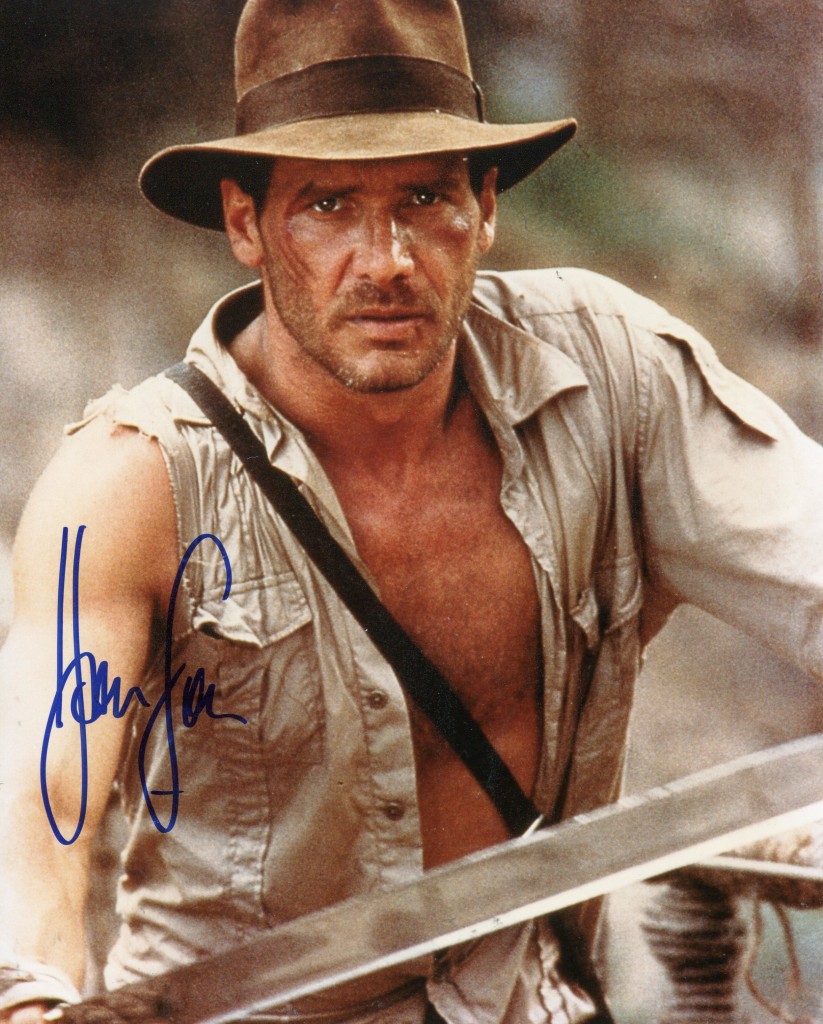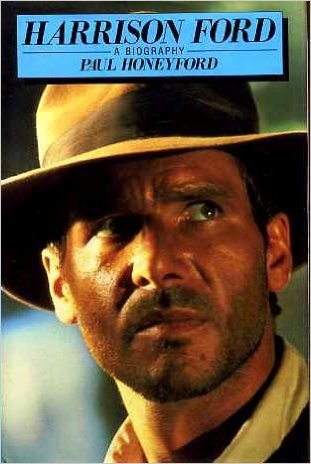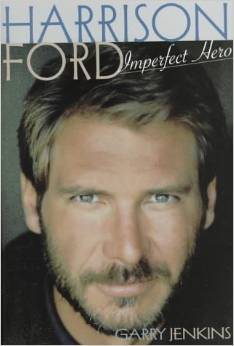 Harrison Ford has starred in two of the greatest film series of all time. He is Han Solo in the "Star Wars" and of course Indiana Jones in the quartet directed by Spielberg. Ford has made many other fine films including "Witness", "Presumed Innocent" and "Working Girl". Now in his late sixties, he is still hanging in there as a leading man and is rumoured to be preparing for his fifth outing as Indiana Jones.
" 'I want to be recognised for the job I do' he said once,'which is acting. I get paid money for that, not for being a movie star. The business of being a star and promoting yourself as a fascinating personality is something I'm inadequate to do. I don't consider myself unique. I just work in the movie business'. The statement shows a realism entirely in keeping with his screen image, which is that of a nice guy – good looks, good manners without the aura of such predecessors as Gabel and Cooper" – David Shipman on "The Great Movie Stars – The Independent Years". (1991).
TCM Overview:
Once deemed the highest-grossing actor of all time, Harrison Ford almost languished in thankless walk-on roles when he began his career in the early 1960s. Instead of accepting any role that came along, Ford was picky about his choices right from the start, despite a severe lack of Hollywood clout. While he made ends meet as a carpenter, Ford patiently pursued his career – even turning down several roles over the objections of his manager. But his persistence paid off with a memorable supporting role in "American Graffiti" (1973), George Lucas' 1960s coming-of-age tale. His struggle continued throughout the mid-1970s until Lucas reluctantly cast him as the cocky space pirate Han Solo in "Star Wars" (1977). From that moment on, Ford struggled no more, taking on some of the biggest movies of the 1980s, including genre classics "Raiders of the Lost Ark" (1981) and "Blade Runner" (1982), as well as the finely crafted "Witness" (1985). By the time he starred in the heart-pounding thriller "The Fugitive" (1993), Ford was widely recognized as being one of the biggest stars in the world and the sole throwback to Golden Age swashbucklers like Clark Gable and Errol Flynn. Despite a few duds like "The Devil's Own" (1997), "Hollywood Homicide" (2003) and "Firewall" (2006) on his résumé, Ford continued to remain a top box office draw while remaining relevant with a new generation of fans.
Born on July 13, 1942 in Chicago, IL, Ford grew up the son of an advertising executive and homemaker in nearby Park Ridge. He was a quiet, isolated child, picked on by classmates who liked to routinely push him down a steep embankment at school. After surviving Main East High School, where he was president of the Social Science Club and a sportscaster for WMTH, Ford studied philosophy and English at Ripon College in Wisconsin. While looking to boost his sagging grade point average, Ford stumbled upon a drama class, but was surprised to learn that he was required to perform in a play. He went on to appear in several productions, including "The Skin of Our Teeth" and "The Fantasticks." Unable to maintain passable grades, however, Ford flunked out of Ripon with only a month left to graduate. But he finally had his sights set on the path to becoming an actor. He did local summer stock, performing in productions of "Night of the Iguana" and "Damn Yankees," then moved to the West Coast in the early-1960s, where he took part in his last play, "John Brown's Body," at the Laguna Playhouse.
In 1965, Ford took his first stab at a film career after signing a seven-year contract with Columbia Pictures for $150 per week – a considerably small sum even for the times. He made his feature debut as a hotel bellboy paging James Coburn in "Dead Heat on a Merry-Go-Round" (1966). But after an executive saw his performance, Ford was told to give up the business. Instead, he moved over to Universal Studios where he earned $250 per week and began guest starring in episodic television while still making the occasional feature appearance in films like the Civil War drama "Journey to Shiloh" (1968). At the time, however, Ford was married to his first wife, Mary, while adjusting to being a father for the first time. Because of a litany of mediocre films and his new responsibilities, Ford left acting to become a carpenter. He first learned the craft out of necessity when trying to fix up a rundown house he bought in the Hollywood Hills, reading several books while getting hold of some tools. Later, a friend recommended Ford's services to recording engineer, Sergio Mendes, who wanted a $100,000 recording studio in his home. Satisfied with the work, Mendes recommended Ford to several friends.
It was through his carpentry work that Ford was able to resuscitate his acting career, even though he never gave up that ambition. In fact, the stability of his carpentry work allowed Ford to be selective in choosing roles rather than taking anything that came his way. In 1970, he signed with respected manger of up-and-coming actors, Patricia McQueeney, who was forced to contend with Ford's ever-increasing pickiness. He had already begun to develop a reputation for being surly and grumpy, mainly because he went to auditions and acted as if he did not want to be there. He did, however, receive several offers – some well-paying – but he usually turned them down, much to McQueeney's dismay. But Ford's determination not to carve a career out of mediocre roles paid off when he was cast by George Lucas in "American Graffiti" (1973), a seminal coming-of-age film set during the last summer night of 1962, when a group of teens face difficult decisions about the directions of their lives. Ford played an older street racer donned in a white cowboy hat (his suggestion) who manages to lure the girlfriend (Cindy Williams) of a college-bound teen (Ron Howard) struggling with his feelings about leaving home.
With the success of his first major film, both critically and financially, Ford found his career had finally taken a turn for the better. After Francis Ford Coppola, who had produced "American Graffiti," cast him for a small role in the paranoid thriller, "The Conversation" (1974), Ford made a brief return to television movies, playing an Ohio frontiersman in "James A. Michener's 'Dynasty'" (NBC, 1976). But it was his next project that catapulted the still-struggling actor into an international superstar. By the time Ford was cast as Han Solo in "Star Wars," director George Lucas had auditioned just about every young actor available for the three lead roles. Originally, Lucas was uninterested in Ford playing Han Solo, as he did not want to recycle actors from his previous films; instead asking him to read lines with actors during the audition process – which included helping Mark Hamill and Carrie Fisher land their roles. Eventually, Ford won Lucas over with his cheeky read, earning himself the role. But then there was the shoot, the stories of which became Hollywood legend. From Ford's perspective, Lucas was distant with his actors, barely talking to them except to give terse direction like "faster" or "more intense," while the dialogue was painful to say out loud. Though at the time everyone working on the film thought it was doomed to fail, "Star Wars" became an instant cultural phenomenon, with Ford's turn as the irascible smuggler who gets embroiled in an intergalactic struggle being one of the film's many indelible elements.
Thanks to the international sensation "Star Wars" became during the summer of 1977, Ford had finally reached stardom after a decade and a half of labor. But it would take several more films before he could open a film on his name alone. Meanwhile, he starred in "Force 10 from Navarone" (1978), the unheralded sequel to the blockbuster hit, "The Guns of Navarone" (1961). After a one-scene role as a colonel (whom he named Col. Lucas in honor of his director-friend) who helps brief Captain Willard (Martin Sheen) in "Apocalypse Now" (1979), Ford starred as an American bomber pilot who has an affair with a married British nurse (Lesley-Anne Down) during World War II in "Hanover Street" (1979), perhaps his most forgettable film as a leading actor. After a brief appearance in "More American Graffiti" (1979) and a starring role in the comedy-Western "The Frisco Kid" (1979), Ford returned to play Han Solo in "The Empire Strikes Back" (1980), widely considered to be the best of the original trilogy. Though the focus was primarily on Luke Skywalker (Mark Hamill) becoming a Jedi knight, Han Solo struggles with Princess Leia (Carrie Fisher) and Chewbacca (Peter Mayhew) to escape from the Empire, which hunts them down to the ethereal Cloud City where Solo is tracked and captured by the bounty hunter Boba Fett.
During the production, Ford was dissatisfied with Han telling Leia he "loved her, too" before he was put into carbonite hibernation, feeling that the response was out of character. Director Irvin Kershner agreed and allowed Ford to improvise a take, in which he responded to Leia's "I love you" with "I know." Though initially infuriated with the change, Lucas used the take in the finished product, allowing for one of the series' few truly emotionally connective moments – and one of Ford's first invaluable off-the-cuff contributions to his projects which would resound with viewers. Unlike the first "Star Wars," the sequel was expected to dominate the box office, which it did to the tune of over $200 million. Meanwhile, Ford was firmly in command of his international stardom, though it came as part of an ensemble cast, along with Hamill and Fisher. But that problem was alleviated with his next film, "Raiders of the Lost Ark," one of the most successful and beloved films of all time; as well as a nod and wink to 1930s action serials beloved by producer Lucas and director Steven Spielberg as young boys. Ford played Indiana Jones, a hard-scrabble, but all-too-human archeologist who hunts for the fabled Arc of the Covenant with the help of his old flame, Marion (Karen Allen), and old friend, Sallah (John Rhys Davies). Once again, Ford was not the first pick to play Indiana Jones. Lucas wanted Tom Selleck, but could not get the television star because of his contractual agreement with "Magnum P.I." (CBS, 1980-88). Eventually, Lucas caved, despite not wanting to have a Martin Scorsese/Robert De Niro-type relationship with Ford. But Lucas knew he was the right actor for the role.
"Raiders of the Lost Ark" was a grueling shoot – Ford suffered a torn knee ligament when an airplane wheel ran over him during the famous airstrip fistfight. But instead of submitting himself to local doctors, Ford wrapped his knee in ice and soldiered on. Meanwhile, Ford and everyone else on the crew got sick from the local Tunisian cuisine. Though ravaged with dysentery, Ford continued shooting, which actually served to the film's advantage. In an elaborate fight scene in an outdoor market, Ford was scheduled to battle a swordsman, but was unable to continue. So instead, he suggested to director Spielberg that he simply draw his gun and shoot him. Another of Ford's brilliant ideas, the scene was kept and turned into one of the most memorable (and hilarious) onscreen moments in the film. Upon its release, "Raiders" was an enormous financial and critical success, becoming the highest-grossing film of the year, while it earned eight Academy Award nominations, including one for Best Picture. Single-handedly bringing back fedora hat sales for men, Ford was propelled to superstar status and had easily created his most indelible character since Han Solo.
For his next film, "Blade Runner," Ford starred in what became one of the most popular and revered science fiction films ever made. It was also one of the worst production experiences of his career. Ford played Rick Deckard, a down-and-out ex-detective brought out of retirement to hunt down and kill a group of human androids – or replicants – who have escaped a mining company and taken refuge in the dystopian world of Los Angeles, circa 2019. As he discovers disturbing secrets about Tyrell Corporation, the company that manufactures the replicants, Deckard finds himself falling in love with an android, Rachael (Sean Young), but is unaware of her true nature. Behind the scenes, director Ridley Scott caused considerable friction from day one, upsetting the production design crew with demands of drastically changing established sets, thanks to his commercial background. Ford and Scott were at odds the entire shoot, especially concerning the film's ending, which contained a happily-ever-after shot of Deckard and Rachael driving off into the sunset and a studio-mandated voiceover that was apparently phoned-in by the actor. The film was a flop after its initial release, but would eventually become a smashing success on video and DVD. Ford and Scott reconciled their creative differences in later years.
For the third and last time, Ford played Han Solo, this time in "Return of the Jedi" (1983). However, before there was a script, it remained unclear whether or not he would return to the role. Unlike his fellow co-stars, Ford was not signed to participate in more than two films. So when time came for a third installment, he suggested to Lucas and new director Richard Marquand that Solo die in order to heighten tension with the remaining characters. But Lucas vehemently refused and eventually Ford signed on. It was clear from the outset, however, that Ford was uninterested in playing the character again, as evidenced by his hammy overacting. In another sequel, Ford revived his favorite character for "Indiana Jones and the Temple of Doom" (1984), a much darker and more violent adventure that brought Jones, an annoying gold-digger (Kate Capshaw) and a cloying kid (Ke Huy Quan) to the jungles of India on a quest to rescue a magic stone from an evil cult. Though successful at the box office, "Temple of Doom" nonetheless stirred controversy for the repulsive images of tribal witch doctors ripping still-beating hearts from human sacrificial lambs – the film, itself, helping to create the PG-13 rating.
In perhaps his most critically lauded performance, Ford starred in Peter Weir's excellent romantic thriller, "Witness" (1985), playing John Book, a rough-and-tumble police detective who protects an Amish boy (Lukas Haas) and his widowed mother (Kelly McGillis) after the boy witnesses a murder. But the tables are turned when Book learns that the murder was part of a larger conspiracy that involve several high-ranking members of the department, forcing him to flee to Amish country where he assimilates himself into their culture, while at the same time, falling in love with the boy's mother. Widely considered to be one of the most well-made films of the decade, "Witness" allowed Ford to demonstrate his exceptional acting chops to a skeptical populace that once thought him to be a mere action star. Ford rightly earned an Academy Award nomination for Best Actor. He reunited with Weir for his next film, "The Mosquito Coast" (1986), playing an inventor who moves his family to Central America to escape civilization, only to turn into an egomaniacal tyrant. Ford once again displayed considerable depth playing the obsessive husband and father, though no Academy Award nominations were forthcoming for his second outing with Weir.
Taking a rare turn to romantic comedy territory, Ford starred as a New York financial executive who is taken in by a secretary (Melanie Griffith) posing as her boss (Sigourney Weaver) in "Working Girl" (1988). After a turn as an American doctor in Paris dealing with the kidnapping of his wife (Betty Buckley) in Roman Polanski's "Frantic" (1988), Ford once again revived Indiana Jones for "Indiana Jones and the Last Crusade" (1989), a competent, though somewhat underwhelming addition to the series. This time, Ford starred alongside Sean Connery, who played his combative archeologist father, Dr. Henry Jones. Both father and son go off on an adventure to find the famed Holy Grail – the supposed challis used by Christ at the Last Supper – before the Nazis can get their hands on it. Though still not as revered as the first film, "The Last Crusade" nonetheless helped wash out the bad taste left behind by "The Temple of Doom." Ford rang in the 1990s with another compelling performance, playing a prosecutor accused of murdering a beautiful colleague (Greta Scacchi) with whom he was having an affair in "Presumed Innocent" (1990).
By the time Ford had made "Presumed Innocent," he was widely considered to be one of the most bankable stars working in Hollywood. Even box office duds like Michael Mann's "Regarding Henry" (1991) failed to put a chink in his armor. In 1992, he took on the role of CIA agent Jack Ryan in "Patriot Games" (1992), a tense action thriller that depicted Ryan trying to protect his family from an IRA fringe group after saving English royals from assassination. Ford followed with "The Fugitive" (1993), arguably one of the most intense and finely-crafted action films of all time. In the film, he played Dr. Richard Kimble, a vascular surgeon wrongly accused of murdering his wife (Sela Ward) after a society dinner. Though his wife was killed by an unknown one-armed man (Andreas Katsulas), all the evidence points to Kimble, who is arrested, tried and convicted of first degree murder, to be punished by lethal injection. But Kimble manages to escape after fellow inmates overturn the bus en route to prison, triggering a manhunt lead by a relentless U.S. marshal (Tommy Lee Jones). "The Fugitive" was yet another huge success for Ford, who only confirmed his status as the biggest box office draw of his generation.
While "The Fugitive" represented a high water mark for his career, by no means did Ford put his career on autopilot. He next starred in the third adaptation of Tom Clancy's Jack Ryan series, "Clear and Present Danger" (1994), once again delivering a dependable performance in this entertaining thriller that saw Ryan journey to Columbia to rescue a captured paramilitary force from a drug cartel with the aid of a renegade intelligence operative (Willem Dafoe). In what many considered to be a pointless exercise, Ford starred in a remake of Billy Wilder's "Sabrina" (1995), playing the successful heir to a family fortune who tries to woo the daughter (Julia Ormond) of the chauffeur to spurn his brother (Greg Kinnear), only to find himself failing in love for real. After "Sabrina," Ford retreated into a series of mediocre films that occasionally did well at the box office, but nonetheless gave fans and critics alike the impression his prowess had begun to diminish. In his next film, "The Devil's Own" (1997), Ford starred as a New York City police officer who takes in an Irish émigré (Brad Pitt) possessing a dark past and bloody-minded purpose in America. Behind the scenes, Ford and Pitt were dissatisfied with the script, which led to constant rewrites, resulting in a muddled story that never reached fruition onscreen.
For his next project, Ford took heroism to new, absurd heights by playing the President of the United States as a bad-ass who fights a group of Kazakhstan terrorists after they take over his plane in Wolfgang Petersen's ridiculous action thriller, "Air Force Once" (1997). Despite the $172 million take at the box office, there was no escaping the over-the-top action, silly one-liners and completely implausible stunts, including one with Ford hanging on to the plane's open bay door only by his fingertips at 30,000 feet. Moving on, Ford returned to romantic comedy territory with "Six Days, Seven Nights" (1998), playing a brash airplane pilot who flies a New York business woman (Anne Heche) to Tahiti, only to crash on a deserted island where the combative couple fights to survive and ultimately falls in love. In a rare turn as the antihero, Ford starred in "Random Hearts" (1999), playing an obsessive Internal Affairs detective whose wife dies in an airline crash, but learns that she was having an affair with the husband of a prominent Congresswoman (Kristin Scott Thomas). Despite a pedigreed cast – which also included Charles S. Dutton – and with Sydney Pollack directing, "Random Hearts" fell flat with audiences and critics.
Once content with playing the action hero, Ford occasionally made the switch to villain, as he did in "What Lies Beneath" (2000), a haunting thriller from director Roger Zemeckis, in which Ford played a successful genetic scientist struggling to repair his marriage to wife (Michelle Pfeiffer), who starts seeing images of a mysterious wraith-like girl. In another adventurous turn, Ford played a Russian submarine captain who prevents World War III in "K-19: The Widowmaker" (2002), a box office dud that displayed Ford's woeful attempt at a Russian accent. After he made forgettable turns in the disastrous buddy comedy "Hollywood Homicide" (2003) and the techno-thriller "Firewall" (2006), Ford revived Indiana Jones after years of speculation and secretive script meetings for "Indiana Jones and the Kingdom of the Crystal Skull" (2008). Set in the 1950s, Jones goes on a quest to find the lost city of Atlantis, aided by a rebellious young man (Shia LaBoeuf), and – back by popular demand – his "Raiders of the Lost Ark" flame (Karen Allen). While certainly a box office hit, the highly-anticipated movie managed to disappoint some fans and even elicited ridicule following a sequence where Jones survives a nuclear blast by hiding in a 1950s-era refrigerator; a scene that coined the phrase "nuke the fridge," which alluded to a film reaching unparalleled heights of absurdity.
Following the financial success of "Crystal Skull," Ford slipped into relative obscurity with his next film, "Crossing Over" (2009), a politically themed drama in which he played an Immigration and Customs Enforcement agent in Los Angeles battling the growing problem of illegal immigration. Despite the film's timely subject matter, "Crossing Over" barely made a blip at the box office. He went on to co-star in the romantic comedy "Morning Glory" (2010), in which he played a serious news journalist who is brought onto a failing morning show by a plucky TV producer (Rachel McAdams) in an effort to save the program, only to run afoul with his new co-host (Diane Keaton). Following the critical and box office disappointment of the underwhelming medical drama "Extraordinary Measures" (2010), also starring Brendan Fraser, Ford played the iron-fisted head of an Old West town that is suddenly beset by an alien attack in the hybrid "Cowboys & Aliens" (2011), co-starring Daniel Craig. It was during the filming of the latter movie that Ford made an honest woman of Calista Flockhart, whom he married in New Mexico on June 15, 2010, near where "Cowboys" was being made. Following a relatively quiet 2012, Ford thrilled fanboys everywhere when it was rumored he would reprise Han Solo for the seventh installment of the "Star Wars" saga, which was put into production after George Lucas sold his empire to Walt Disney Studios. With J.J. Abrams set to direct "Episode VII," Ford was unofficially confirmed by Lucas to be returning to his most famous roles, joining Mark Hamill and Carrie Fisher in their rumored reprisals of Luke Skywalker and Princess Leia respectively.
Meanwhile, Ford played Brooklyn Dodgers owner Branch Rickey in "42" (2013), Brian Helgeland's baseball biopic about Jackie Robinson (Chadwick A. Boseman) becoming the first African-American to play Major League baseball and signed on to join the cast of the comedy sequel "Anchorman 2: The Legend Continues" (2013). Also in during the year, he appeared with Gary Oldman in the little-seen thriller "Paranoia" and returned to the sci-fi genre with a key role in the military-themed epic "Ender's Game," based on the popular Orson Scott Card novel. Continuing to make longtime fans freak out, Ford also filmed his part in "The Expendables 3," placing him in the company of almost every major action-movie star of the preceding three decades.
The above TCM overview can also be accessed online here.
Recent interview here.