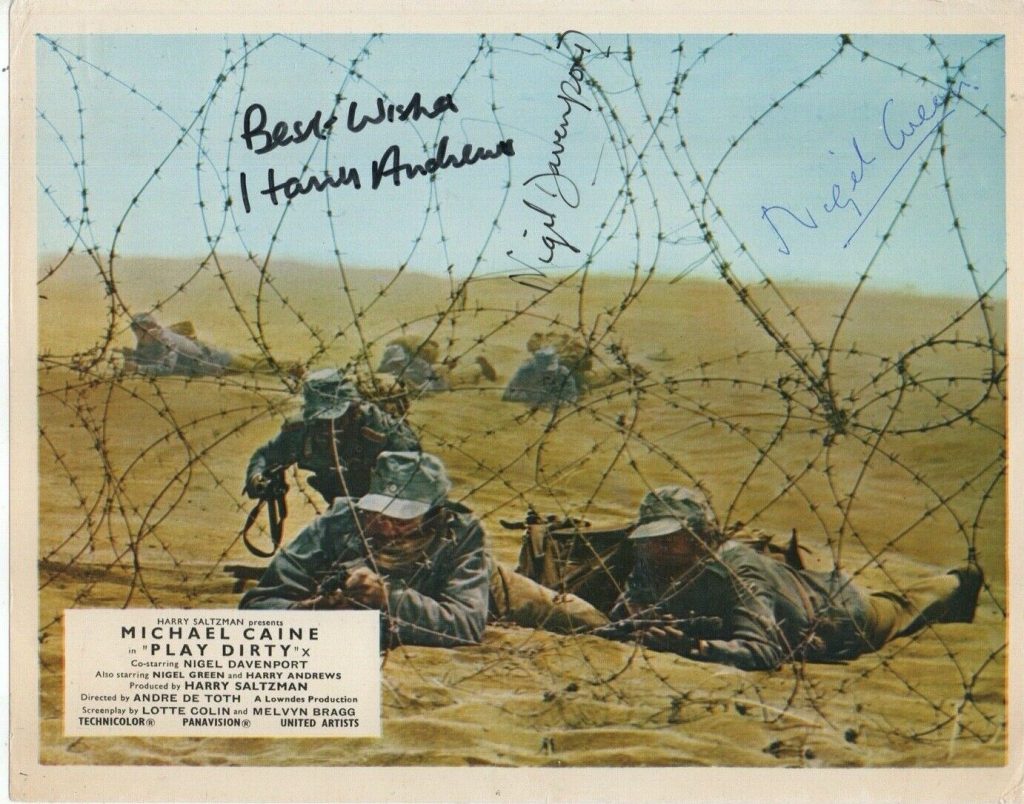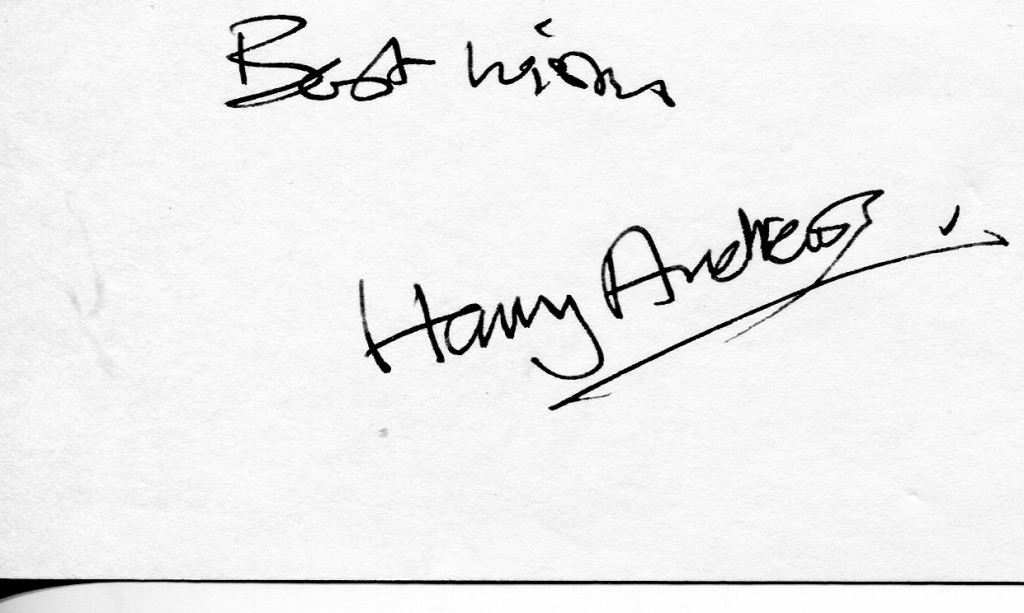 Harry Andrews. IMDB.
Harry Andrews was born in 1911 in Tonbridge Wells, Kent in 1911. He served with the Royal Artillary in the Second World War. In 1933 he made his first stage appearance in Liverpool in the "The Long Christmas Dinner". Beore the War and into the 1950's he concentrated on the stage. His first film was in 1953, "The Red Beret" with Alan Ladd. From then on he was constantly on the screen playing in the main, tough military characters. He was cast against type with Beryl Reid and Peter McEnery in "Entertaining Mr Sloane" in 1970. He died in 1989 aged 77.
"A stern and rugged British character actor with ears as distinctive as Bing Crosby's. He spent nearly 20 years in live theatre before making his movie debut in the 1952 film "The Red Beret". Over the next 30 years his lantern-jawed face was a familiar addition to many international productions usually in historical or military dramas e.g. "The Hill" which offered perhaps his greatest showcase as the pigheaded martinet in charge of a prison camp. His craggy weather appearance made him one of the most authentic looking whalers in director John Huston's impressive filming of 'Moby Dick'. Outside of these genres he was am Amish dad searching for his daughter in sinful New York in "The Night They Raided Minsky's", Dr Sorin in Chekhov's "The Seagull" in 1968, the aging homosexual with designs on Peter McEnery in "Entertaining Mr Sloane" and a drama critic who has his heart cut out in retaliation for a bad review in "Theatre of Blood" ". – Barry Monush in "The Encyclopedia of Hollywood Film Actors". (2003).
His IMDB entry:
British character actor Harry Andrews had the sort of massive granite face and square jaw that would stamp that career, but he set himself apart with brilliant stage and screen work.
He had graduated from Wrekin College in Shropshire and then moved on to the stage, appearing with Liverpool Repertory in 1933 and focusing on Shakespearean roles.
He was befriended by stage star John Gielgud who invited him to New York and Broadway as part of the cast of "Hamlet" in 1935. On the return to London, Andrews did a run of plays in the West End.
Then Gielgud invited him into his own stage company. Soon after he was asked into the Old Vic Company by its director Laurence Olivier. His roles were becoming increasingly substantial, authoritative parts to match his sharp and forceful, through-the-teeth delivery of lines.
Next he did not pass up the opportunity to join the Stratford Memorial Theatre in Stratford-upon-Avon, where he spent a decade honing himself into an established, fine, versatile actor, described by the controversial London theater critic Kenneth Tynan as "the backbone of British theater."
He came to the small screen before the large, having debuted in British experimental television in 1939, followed over a decade later with his debut on the ever expanding and fecund American playhouse TV in 1952. His big screen debut came the next year in a character part which would accent his career-from ancient to modern-the disciplined military man in Paratrooper (1953). From there the roles came his way – three or four per yearwell into 1979, when TV took up most of his time. His movie makingwas spent either before American or British cameras. And the military roles were always masterly done, whether a roughed out sergeant or a more dignified officer. Though his most famous noncom may be Sergeant Major Tom Pugh alongside 'John Mills' in J. Lee-Thompson's classic adventure Ice Cold in Alex (1958), his achievement as Sergeant Major Bert Wilson, the near psychotic martinet, opposite Sean Connery and Ian Bannen, in The Hill (1965) was an over-the-top tour de force. That same year he was back in costume – having played many an ancient and medieval noble role through the 1950s – in something different – playing the great Renaissance architect Donato Bramante against Charlton Heston as rival Michelangelo in The Agony and the Ecstasy (1965). Not a big part, nevertheless Andrews gave the role a subdued and matter-of-fact strength that well fit the ambitious architect of the fiery Pope Julius II (played with great verve by 'Rex Harrison'). While Andrews was also excellent with a tongue-in-cheek style for comedic roles, as in the send up, The Ruling Class (1972), he excelled against type as a flamboyant homosexual in the black comedy Entertaining Mr. Sloane (1970). He had said something like: "I don't want to be a star — I want to be a good actor in good parts" – but his presence always made him standout. It was ironic that he had difficulty in memorizing lines. Sometime later co-star Alan Bates thought him very courageous for his obvious triumph over this impediment. Bates further remarked that Andrews' great sense of humor and no-nonsense personable character made him a favorite with younger actors as a continuous well of encouragement and learning experiences. Though his parts were smaller as he grew older, he filled each of his roles, big or small – over 100 of them – with a giant's footsteps.
– IMDb Mini Biography By: William McPeak
His IMDB entry can be also accessed online here.
.