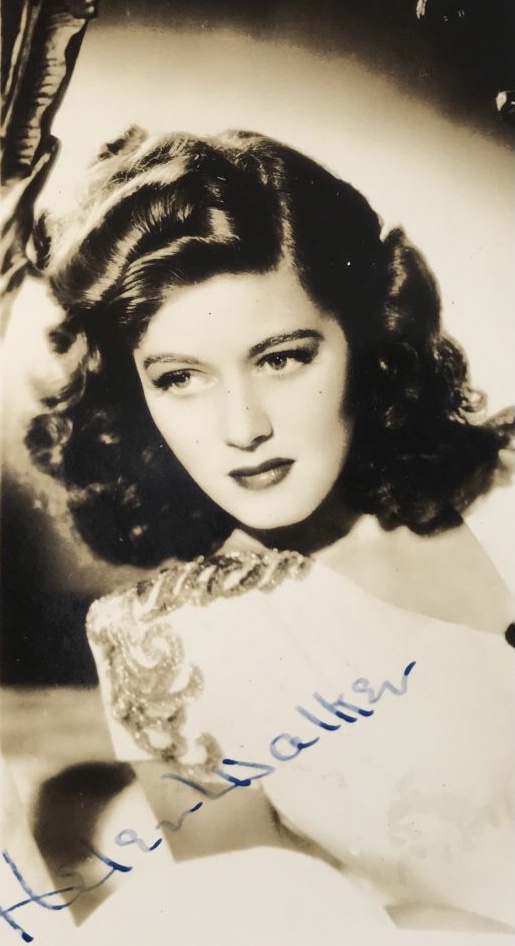 Helen Walker was a U.S. actress who had a short career and died young in 1968.   She did however make many good movies, three  in particular are worthy of attention – " Call Northside 777″, "The Big Combo" and "Nightmare Alley".   In the latter she was chillingly effective as a psychatrist who manipulates Tyrone Power.   Great article on Helen Walker can be found on "Moviemoorelocks" website here.
TCM Overview:
Helen Walker was an actress who made a successful career for herself in film. In her early acting career, Walker appeared in such films as "The Man in Half Moon Street" (1944), "Brewster's Millions" (1945) and "Murder, He Says" (1945). She also appeared in the comedy "Cluny Brown" (1946) with Charles Boyer, "Her Adventurous Night" (1946) and the Vera Ralston crime picture "Murder in the Music Hall" (1946). She kept working in film throughout the forties and the fifties, starring in "Nightmare Alley" (1947) with Tyrone Power, the Cornel Wilde dramatic sports film "The Homestretch" (1947) and the James Stewart drama "Call Northside 777" (1948). She also appeared in "My Dear Secretary" (1948), "Impact" (1949) and "Problem Girls" (1953).
Walker was most recently credited in the Daniel Craig hit action film "Quantum of Solace" (2008). Walker continued to exercise her talent in the fifties through the early 2000s, taking on a mix of projects like "The Big Combo" with Cornel Wilde (1955), "The Marriage Broker" (CBS, 1956-57) and "Birdland" (1991-94). Her credits also expanded to "The Darkest Light" (2000), "I'll Sleep When I'm Dead" (2004) starring Clive Owen and "Notes on a Scandal" (2006) starring Judi Dench. Walker was previously married to Edward DuDomaine and Robert F Blumofe. Walker passed away in March 1968 at the age of 48
The above TCM Overview can also be accessed online here.